Rave(nous) at Sandbox Festival in El Gouna - A Scene Eats Guide
Pizza, gyros and sushi: consider your nutritional needs covered.
The country's most coveted music festival, Sandbox, is upon us, and while for some that may mean unadulterated excitement, repeated parent persuasion events and (finally) an excuse to go shopping, to the designated mum friends it means new Notion pages and spreadsheets. Where to stay, how to go and, and most importantly, what to eat.
Rushing to the aid of every underrated type A, we give you the exclusive guide to the (scrumptious) vendors setting up shop at Sandbox 2023, so you can enjoy your rave minus the ravenousness, dairy- and gluten-free options included.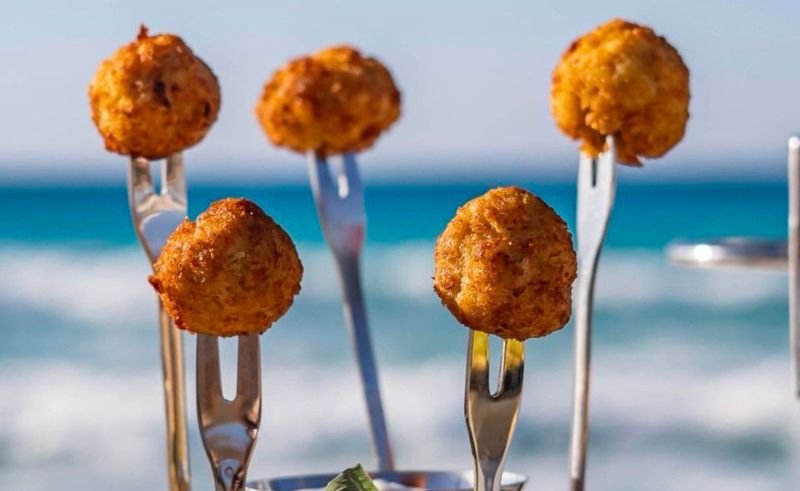 The Smokery Beach
Carrying their opulent air all the way to the heart of Sandbox, the Smokery Beach is the vendor to head to after a particularly demanding set, for flavourful pizza rolls, yummy bao buns and a quick sushi break.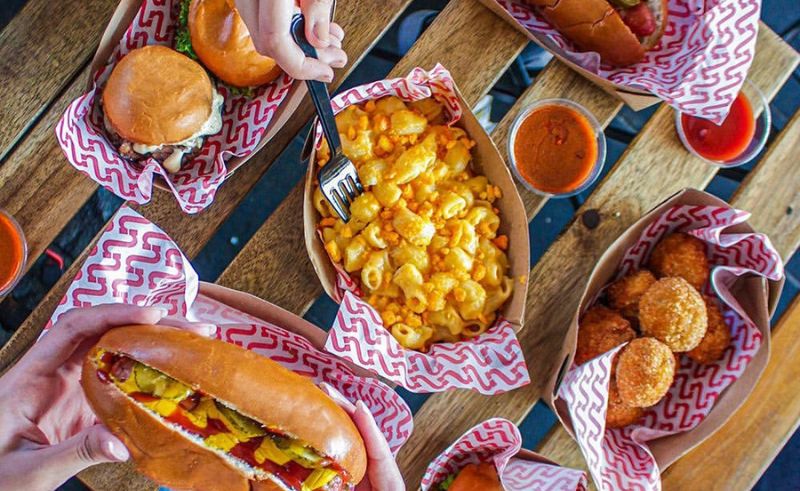 Munch & Shake
All that jumping can only be held down by a hefty M&S quesadilla burger, preferably accompanied by a supply of scrummy mozzarella sticks.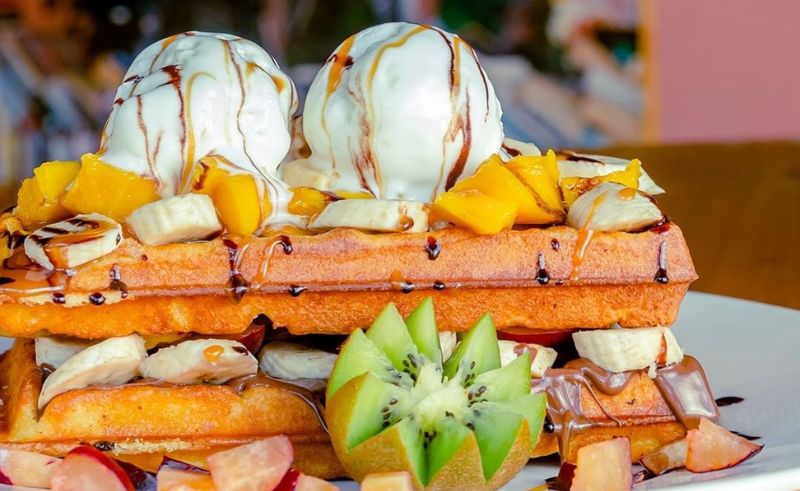 Snack Shack
Gouna-native, the Snack Shack has been supplying beach-side party goers for years now, which means it knows how to get vegan bean pastas and Lotus biscoff shakes just right.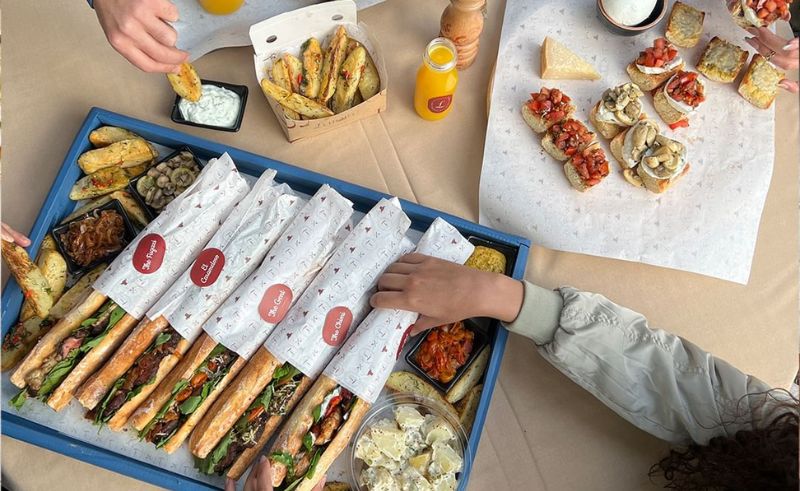 Luigi's
The gourmet deli keeping Maadi residents' sandwich needs met is taking a beachside view this weekend, serving you easily digestible gourmet sandwiches on the go.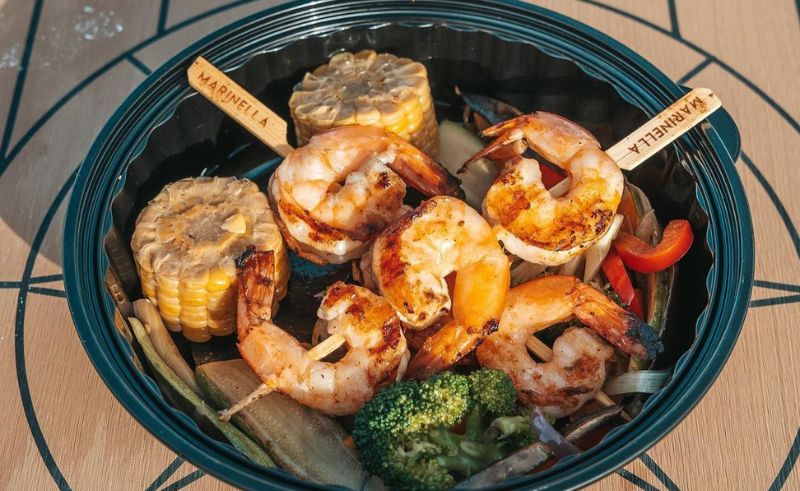 Marinella
Sandbox managed to get Marinella off their boat and into the festival to serve our seafood cravings (somehow elicited by simply being by the sea) with grilled shrimp on a stick and fish buns.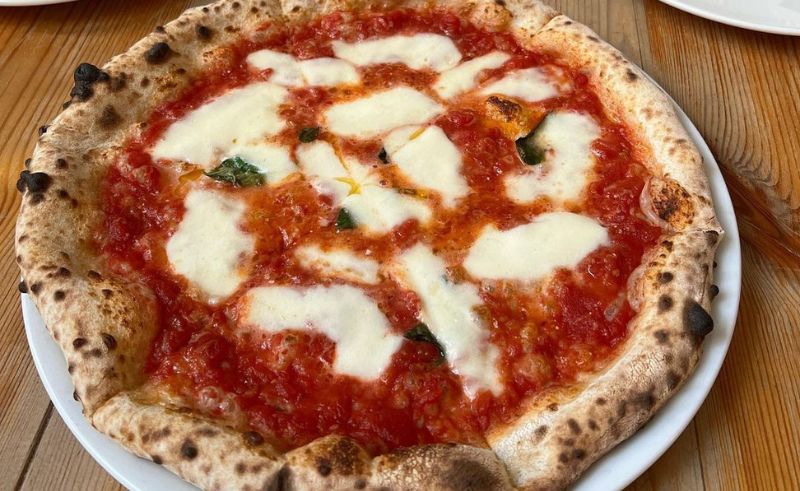 What The Crust
Kneaded with love, Egypt's number one pizzeria will be providing ravers with shareable treats by the sea this weekend.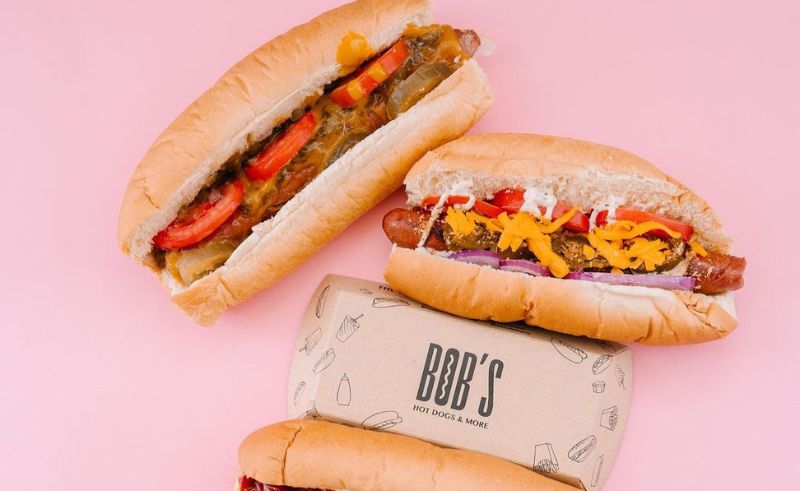 Bob's Hot Dogs
As long as you've got your dawgs, you've got nothing to worry about. Your lifelong friends, sure, but more importantly Bob's loaded hot dogs.
Yanni
It may be the wrong sea, but Yanni's adds a Mediterranean vibe to the festival with hefty mouth-watering gyros you can munch on mid-rave.