Sahel's Shawerma Food Truck Laffa Makes Its Way to 6th of October
You can enjoy Laffa's modern take on shawerma all year long now.
Ahh, shawerma! One of life's simple pleasures. You can never go wrong with it and everybody (and we mean EVERYBODY) loves it. It's just one of those things that are universally loved like fries or cheesecakes. You probz think that we're to talk about a new shawerma spot that just opened and how their fattah is unbelievable. We're not. We're here to talk about an eatery that already exists, except you can now have it in Cairo.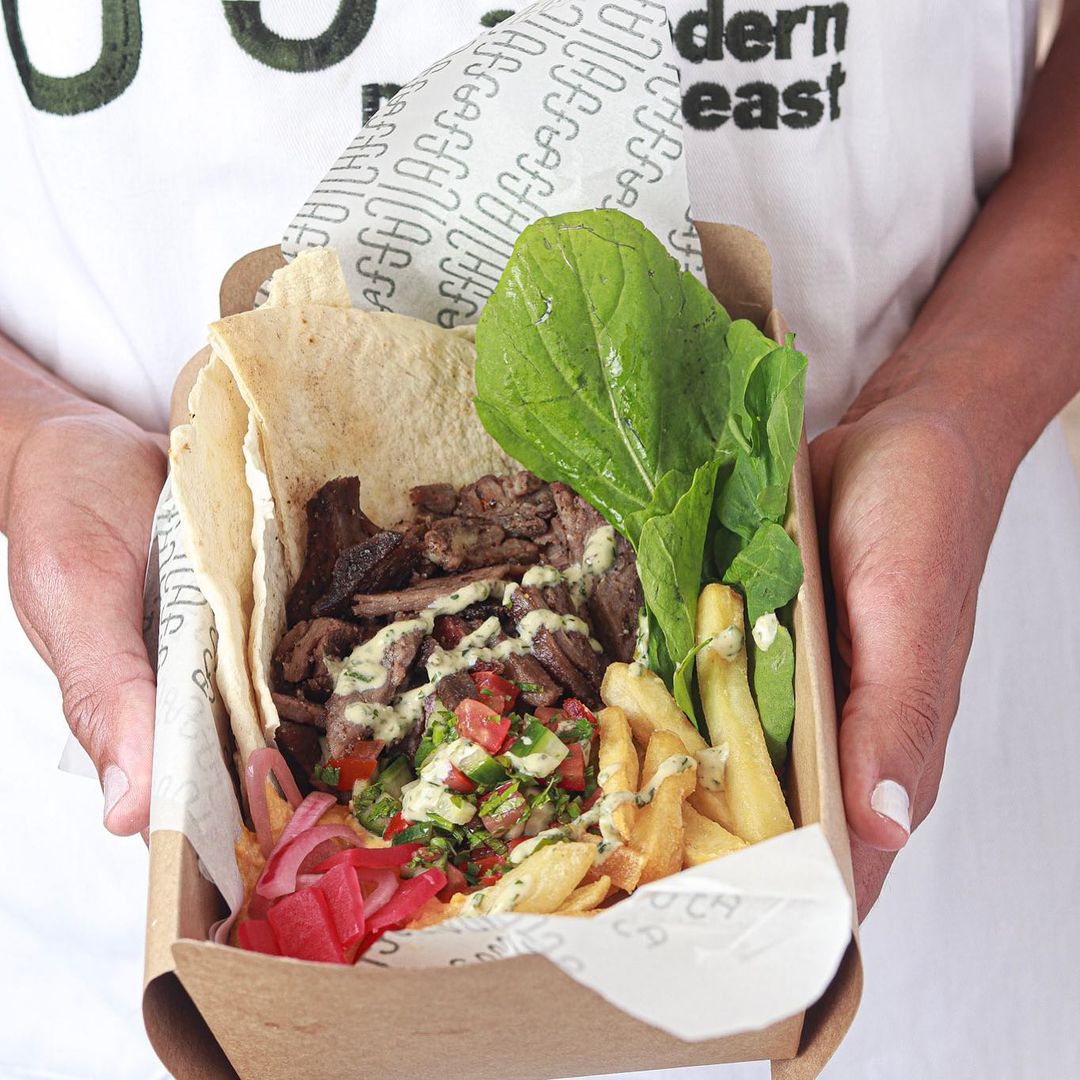 Beef shawerma bowl at Laffa
Laffa made us live our best summer lives in 2021 because it took the beloved dish, gave it the spotlight and introduced it to us in a way we've never seen before. ''The idea for Laffa came because we wanted to tap into a local food item that hasn't been played with,'' says owner Dina Hosny to SceneEats. ''Shawerma was it for us because of its rich history and how far it has traveled.''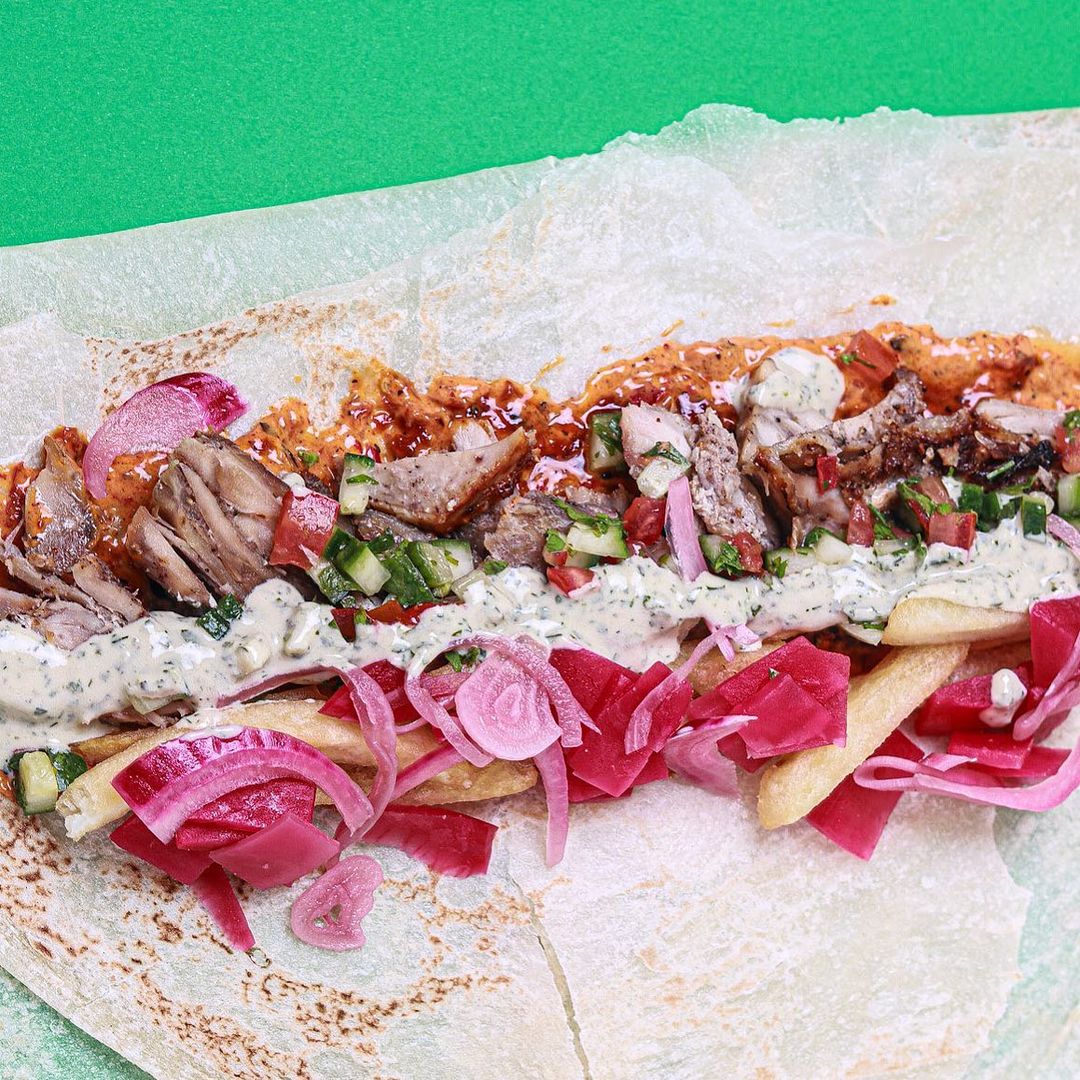 Classic shawerma at Laffa
The menu is simple yet effective. You can have your shawerma in saj, homemade taboon bread or bowls. They've got the classic shawerma (which you can get in beef or chicken) or an eggplant halloumi one that works for vegetarians and vegans alike. Everything on the menu comes with carrot hummus, salata balady, green tahini, fries, pickled turnips and sumac pickled onions.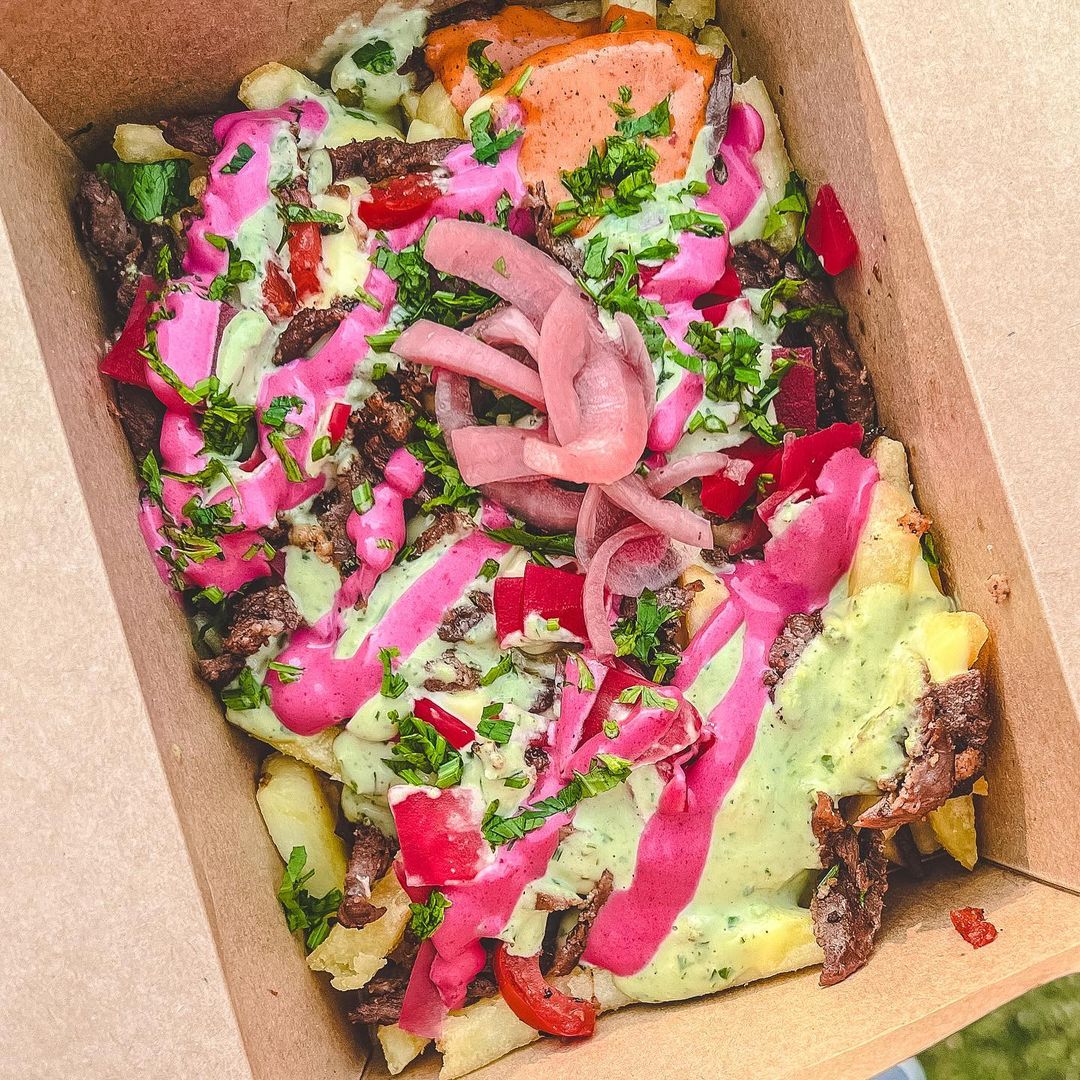 Shawerma loaded fries at Laffa
The restaurant now has a new physical location in NewGiza Sports Club, so make sure to pop by there for some nomnomnom.