Say 'Kamusta' with Filipinx Cloud Service Bahay Kubo
Who said you need to pack a suitcase and a plane ticket to travel to the Philippines? Bahay Kubo allows to head all the way to Asia with their array of frozen goodies.
Filipinx food is not as ubiquitous in Om El Donia as other Asian cuisines like Chinese, Indian or Thai. Over the past few years, only two Cairene restaurants, Pinoy and Tinapay, were able to thrive and consistently serve pancit, lumpia, garlic rice and other iconic dishes from the Philippines. If you didn't recognise any of these Filipinx classics, then it's all the more reason for you to try Bahay Kubo.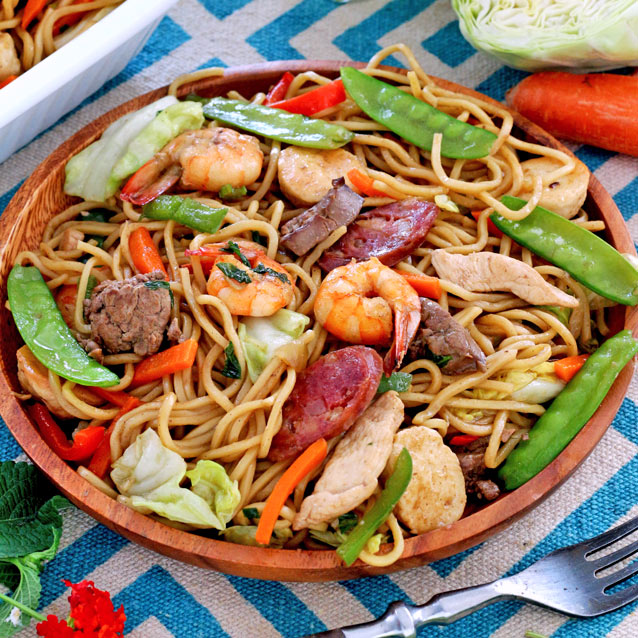 Pancit from Bahay Kubo
"Bahay Kubo is a type of stilt house indigenous to the cultures of the Philippines. It also means 'Tiny Home' in English, which is exactly what we are," Luz Lopez, the Filipina Wonder Woman behind the brand, tells SceneEats. "We serve food to be eaten during celebrations of love, be it with your family, friends or significant partners. In our culture, all of these happenings occur in a Bahay Kubo."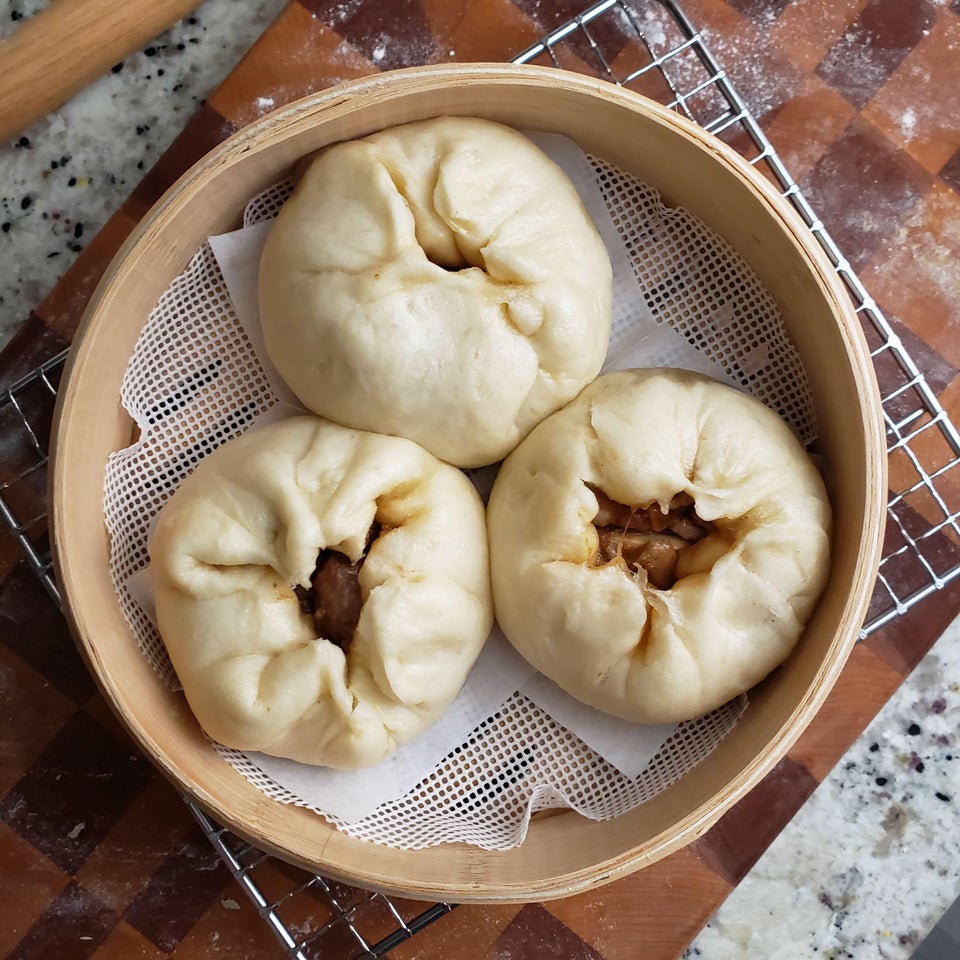 Siopao from Bahay Kubo
The newly-opened business offers something for everyone. From crunchy lumpia (their interpretation for spring rolls) to hearty adobo (the country's national dish that sees chicken drowning in soy sauce and garlic, and sweet banana turon (a dessert you've never had or seen anything like before), a bounteous Pinoy spread knows no bounds. Crispy pork is also on the menu, along with tater tots slathered in white queso and garnished with the restaurant's take on Filipinx banana ketchup and crumbled longganisa sausage.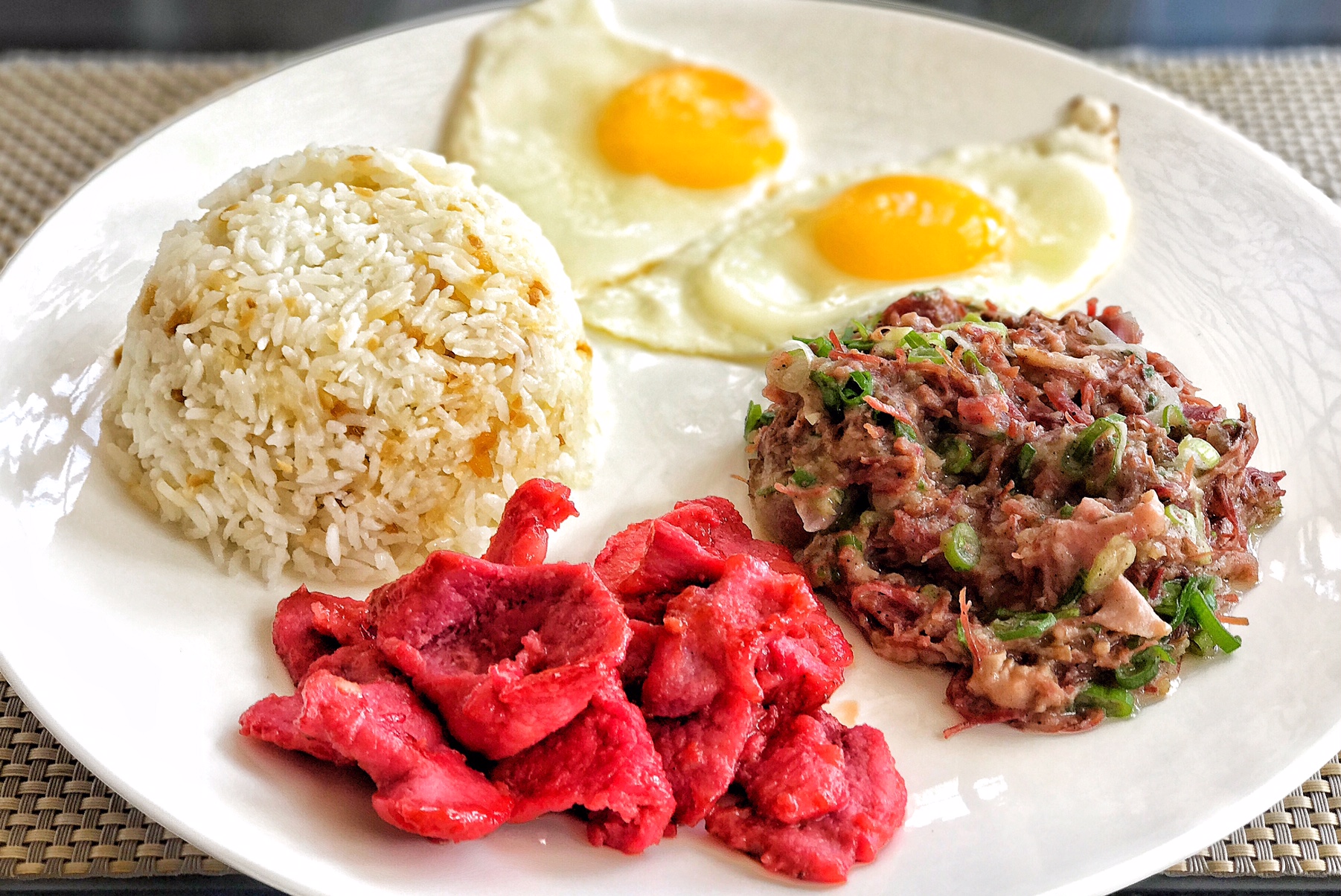 Tapsilog from Bahay Kubo
The Philippines is also home to a very soulful breakfast called silog, which is an egg and rice dish. There are many variations to it such as longsilog (egg, rice and sausage), tapsilog (egg, rice and beef) and even spamsilog (yes — egg, rice and Spam).
Bahay Kubo only delivers on Mondays, with orders having to be made 24 hours in advance. They, however, offer delivery service all week if you're only ordering frozen foods like longganisa, tapas and lumpia. Contact them via Facebook or call them on +2 0155 871 9244 to get your Pinoy game on.