Self Is Celebrating International Yoga Day in the Best Way Possible
You get a 25% discount, you get a 25% discount, everybody gets a 25% discount!
We don't care what you think, yoga is, undoubtedly, a form of art. It's a mind, body and soul experience that will elevate your life by 150% the moment you surrender yourself to it. Practicing yoga isn't just about bending over in Intagrammable poses. All these poses mean something – they either heal your joints, expand them or add some motion to them.
Given that we've established that yoga is an art worth celebrating, it makes a ton of sense for it to have its own day on the calendar. That day just happens to fall this week on Tuesday, June 21st. The only remaining question is how to celebrate, and Self, AKA our favourite health house, has got you covered on those grounds.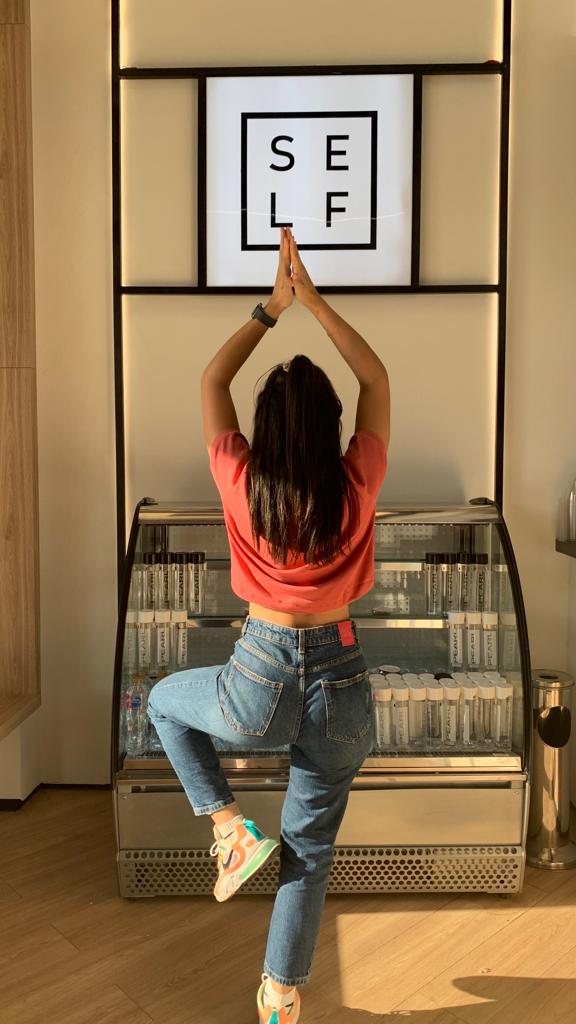 Known for their delectable healthy blends and their mouthwatering salads, Self is celebrating International Yoga Day in the best way possible. You can join in too! It's really simple. All you have to do is take a picture of yourself doing the tree pose in front of any of their branches. Take a deep breath, pose and add the picture to your Instagram story or feed. Don't forget to tag Self obvi and you'll automatically get a free coffee or blend.
With branches all over the country, one literally has no excuse to not treat themselves before they wreck themselves with Self's colourful menu. From their cobb salad to their teriyaki noodle bowl, turkey Swiss sandwich or any of their immunity shots -- they've got everything you need to make your body feel nourished. Call them on 01101777706 if you're in Zamalek, 01151633342 if you're in Sheikh Zayed, 01011122330 if you're in Maadi, and last but not least, 0221270662 if you're in New Cairo.