Shar'y Dessert Experts Shawlaki Cafe Open Pop-Up Store in New Cairo
We'll save the envious Zayed glares for another feast.
New Cairo peeps, your 'ozoomahs' are about to take a turn for the extraordinary, and we're not talking about indigestible Medala'ahs, we're talking about artisanal Middle Eastern desserts rooted in culture and sprinkled with a tasteful modern edge. Prepare your brimming post-iftar bellies for Shawlaki Café's elusive dessert menu, now available at their all-new pop-up in Point 90, New Cairo.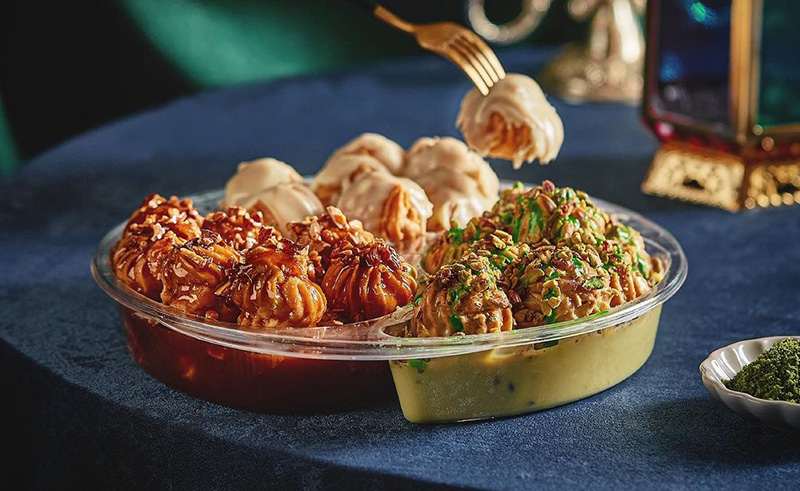 Besides the desserts Shawlaki has long been perfecting in their family kitchen like enticing pistachio baklavas, the pop-up will also flaunt the patisserie's exclusive Ramadan menu. This means you can now give your hosts a mini heart attack with pleasant surprises like pina colada basbousa and kunafa-based and cream-topped pistachio cakes.