Sno Breeze's All Natural Ice Pops Are Taking Us Down Nostalgia Lane
Your fav childhood treats just got a glow up.
Easy peasy, lemon squeezy – that's the motto (literally) for Sno Breeze, a new concept bringing our favourite flavored ice treats all the way from our childhood. Remember those sickly sweet ice pops that accompanied almost any summertime activity as a child. Those refreshing flavoured ice treats were the quintessential summer accessory. But as good as they were, those unassuming brilliantly colored treats were loaded with artificial flavours and colouring.

Now, Sno Breeze has decided to treat your inner child and offer you a nostalgic glimpse into the past but minus all the artificial gloop. With 100% natural flavours made with fresh fruit, these squeezable yummy ice pops are the adult, more health conscious versions of those refreshing childhood delights.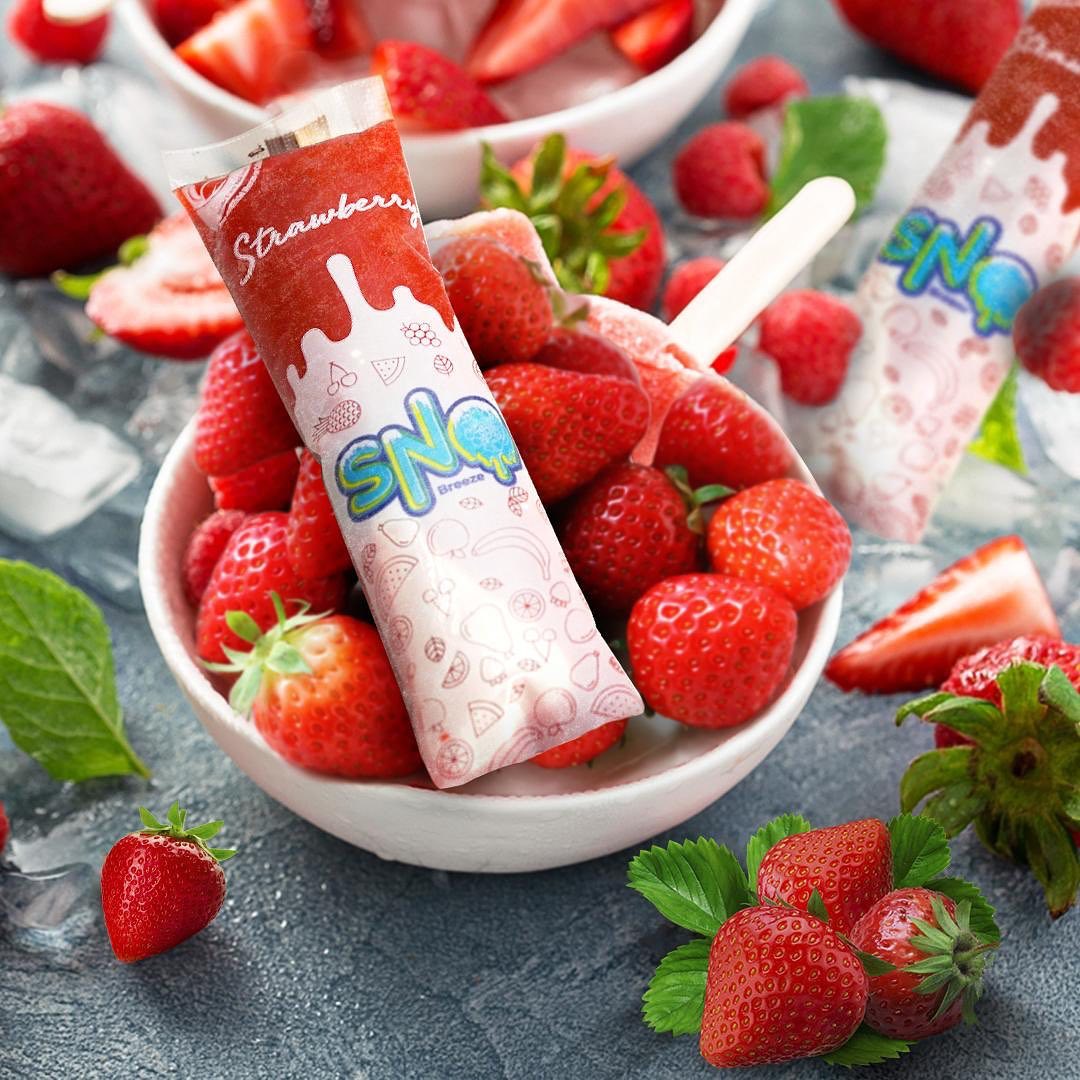 Strawberry-flavoured ice pops from Sno Breeze
Get them in a bunch of fruity flavours from apple, mango and strawberry. Simple, no-frills and made with ingredients you can count on the fingers on your hand, these yummy snacks are the perfect pick-me-up for when you want to pretend it's summer.