Spain Makes Its Way to Sheikh Zayed with Sitio
Paella, calamari, and true Spanish spirit at this new Zayed restaurant.
Ever since Ms. Rona, traveling abroad has exactly been an option. Sipping on some pink sangria in Las Ramblas is no longer on the menu, and our taste buds have long forgotten the flavours of a fresh Spanish churro.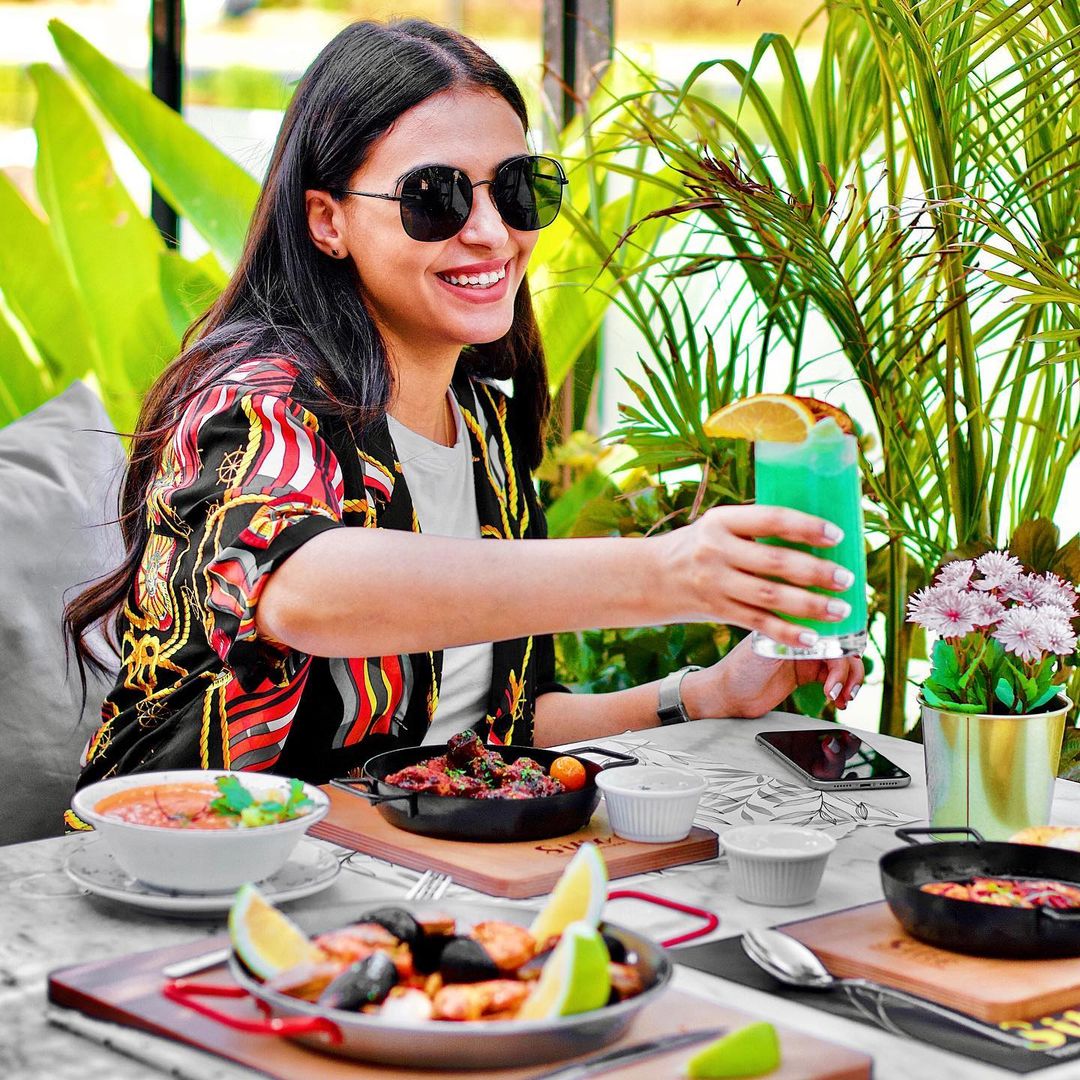 Customers enjoying their drinks at Sitio
"We're an authentic Spanish restaurant, serving the best local cuisine out there," Sitio's marketing manager, Zeina Gad, told us. Their menu reflects that sentiment, with classics including gazpacho, gambas pil pil, patatas bravas, seafood paella, albandigas, and more dreamy Mediterranean favs.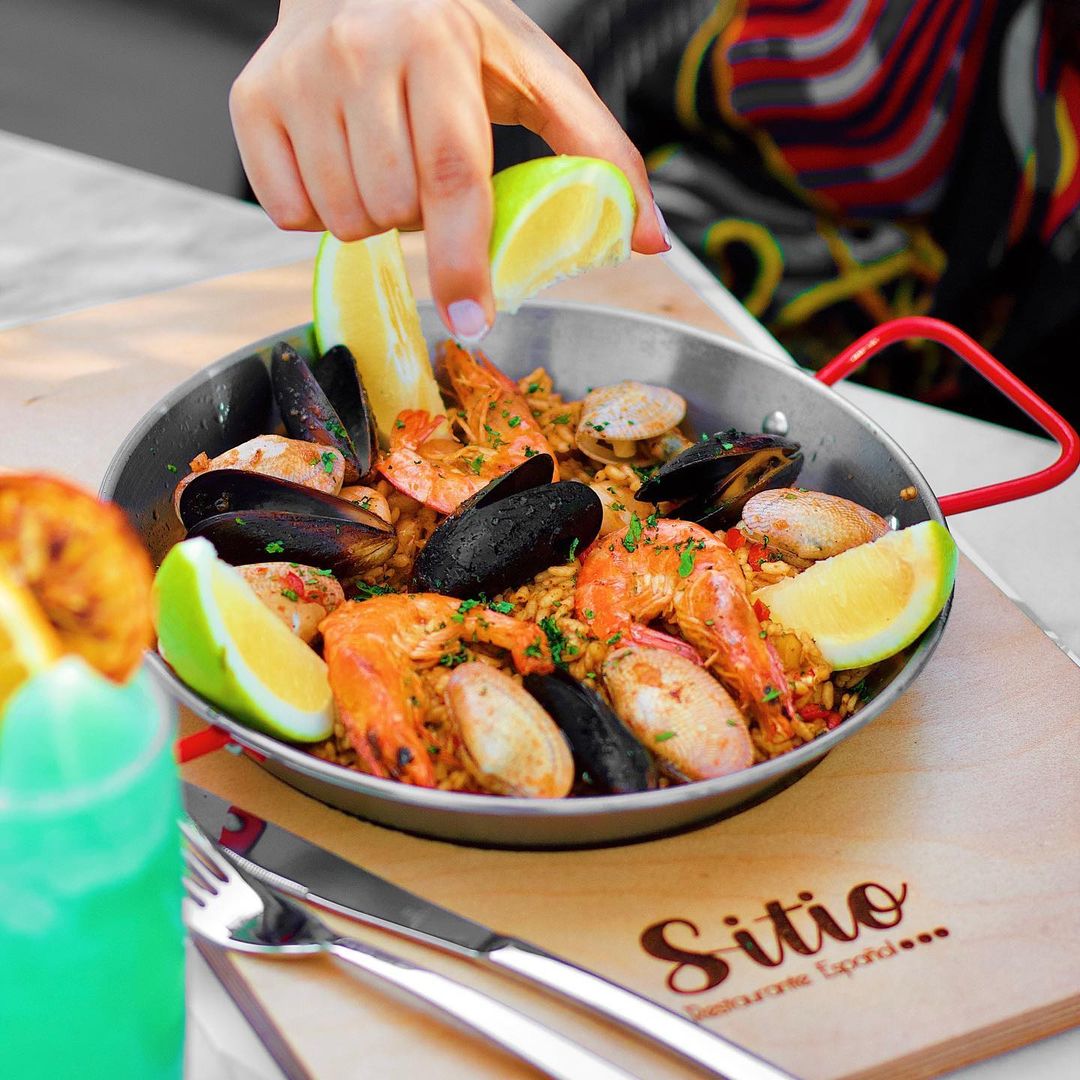 The paella at Sitio
The Sheikh Zayed eatery boasts an al fresco location, just in time for us to sit outside and enjoy the breezy fall weather. Their breakfast selections are not be missed either, with an array of toasts, eggs Benedict, pancakes, omelets, and sweets to try out. Visit them in 6th of October or call them at +2 0128 900 2070.