The Best Ramadan Experiences in Cairo - A Scene Eats Guide
From dusk till dawn (AKA from iftar till suhoor).
About one and a half weeks into every Ramadan, by the time we're tired of 'ozoomah small talk and explaining your major at least twice per gathering', we begin to weigh the odds of eating out (the third option, cooking your own food is, of course, off the table). Do we risk the delay of takeout at a picnic? What if you're trying to plan a Ramadan date? How far ahead do you need to call to reserve a table and badly seasoned food? The questions are endless.
There has, however, been a loophole in the holy month's dining scene - Ramadan experiences. The simple fort-like structure has come a long way from being every outdoorsy kid's most sought after gift item to becoming the new cool kid outing on fateful Ramadan nights providing both delicious food and entertainment. To ease your fall from grace into cool kid territory, we've compiled this list of the 13 best Ramadan tents to be at this month, for either suhoor or iftar.
Sawa
Grand Egyptian Museum, Giza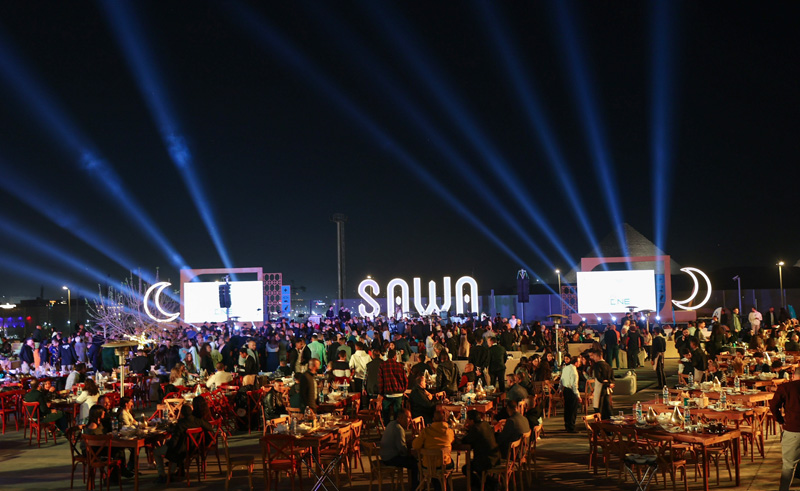 Set in the Grand Egyptian Museum's 'Temple Garden', Sawa returns better than ever this year to unite friendly and corporate groups over delicious food, catered by Zadna, and ever-standing icons of culture.
Gemeza
Salah Al-Din Citadel, Cairo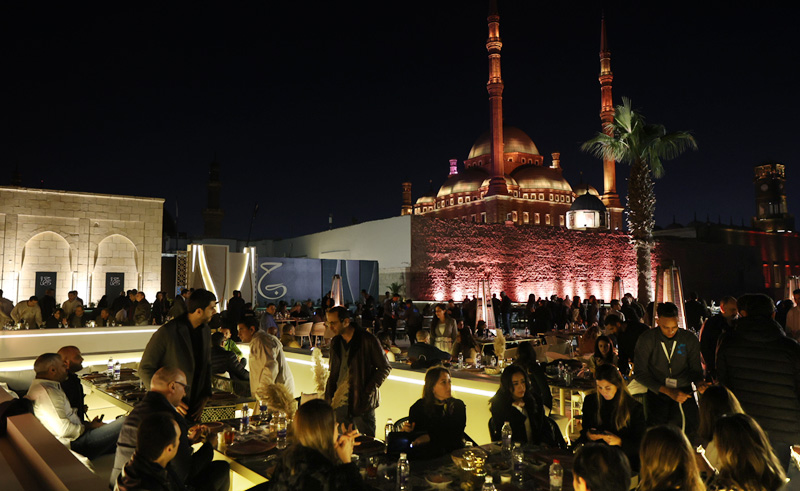 Salah Al-Din Citadel's Gemeza is the all-new restaurant serving a marriage between food and culture overlooking the Cairo skyline.
Al-Abageyah
Salah Al-Din Citadel, Cairo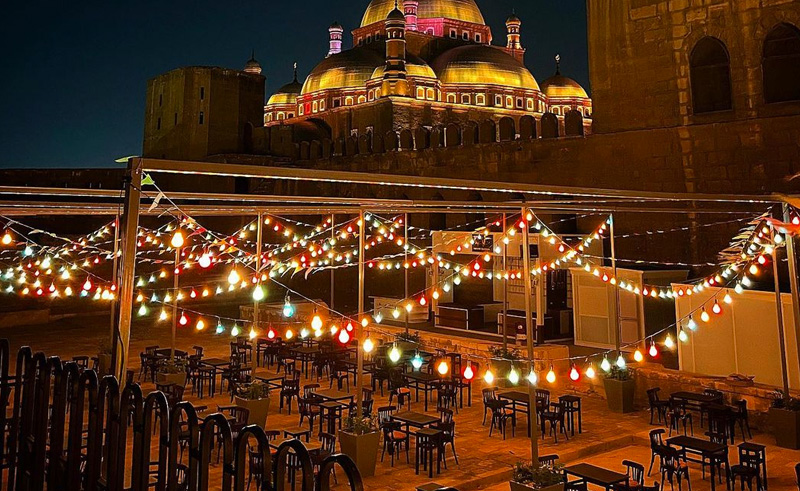 The younger, cooler sibling of the Gemeza, Al-Abageyah is a suhoor-specialist experience serving up the spirit of older Ramadans with a fun contemporary twist.
Noisette
Mall of Egypt, 6th October City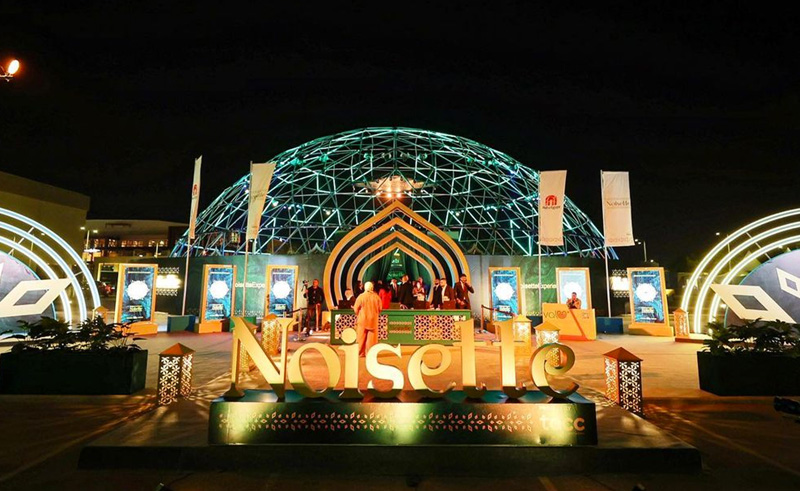 Engulfing visitors in a golden orb, Noisette boasts both enticing line-ups of A-list entertainers and a succulent menu that puts together the perfect festive ambience for Zayed celebrations.
Mawlay Experience
Abdeen Palace, Cairo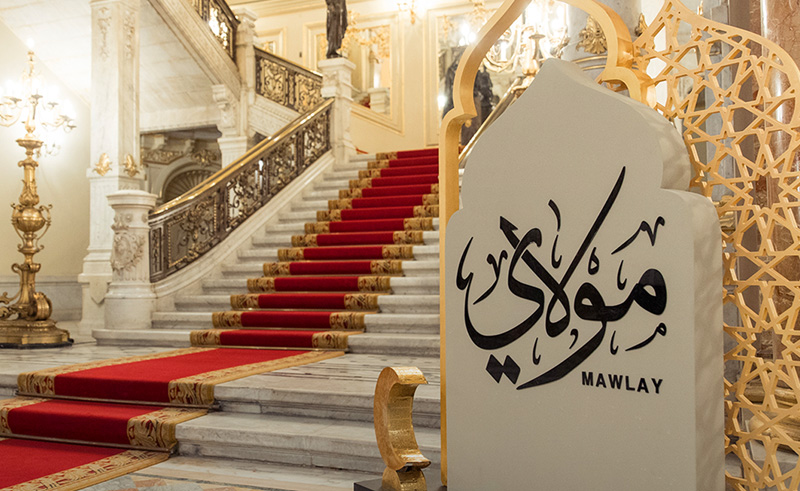 Lorde said it first: we may never be royals – but we can live like ones with the Mawlay iftar and suhoor experience.
Layaly Ghurnata
Ghurnata Palace, Heliopolis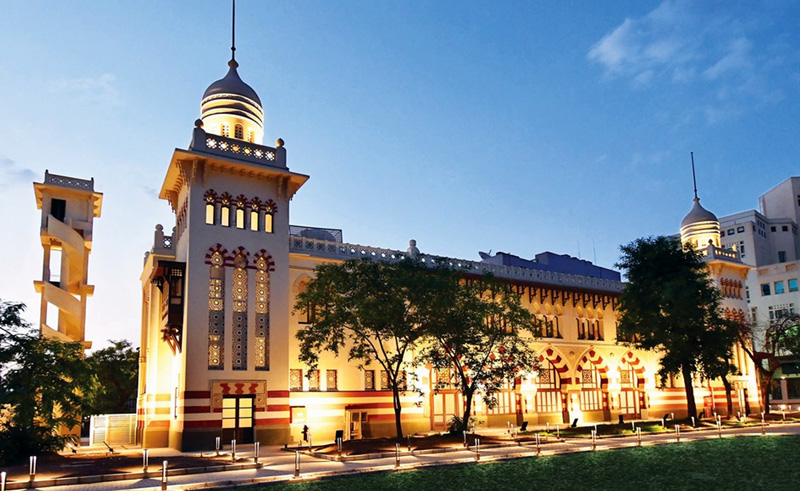 Travel back in time to golden Andalusia at Layaly Ghurnata's experiential journeys, catered by Qedra and Bokharest Black and caffeinated by Al-Mazaq.
Taghmisa
Arabella Country Club, New Cairo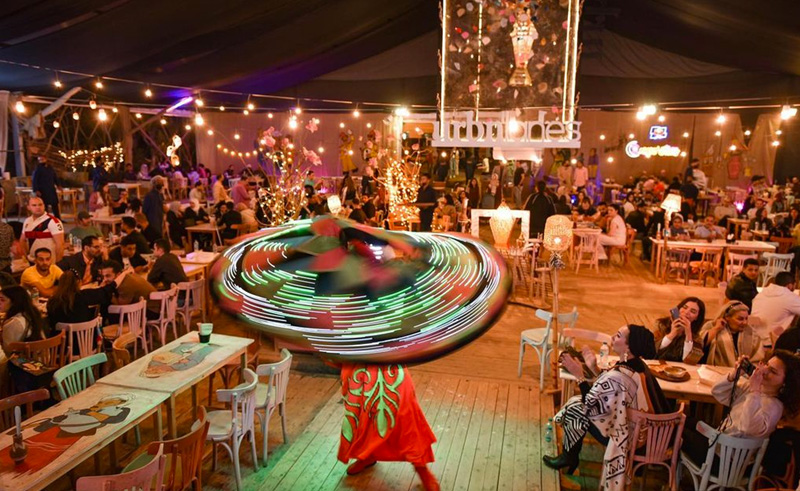 Spinning traditional oriental dishes a few degrees into the unconventional, Taghmisa brings a quirky edge to suhoor we didn't know we needed – featuring forest-berry-infused qeshta platters.
The Palace
Baron Palace, Heliopolis
Party like a true baron at the elusive Baron Palace's very own set of delectable platters and distinguished entertainment.
Layalina
ZED Park & Royal Maxim Palace Kempinski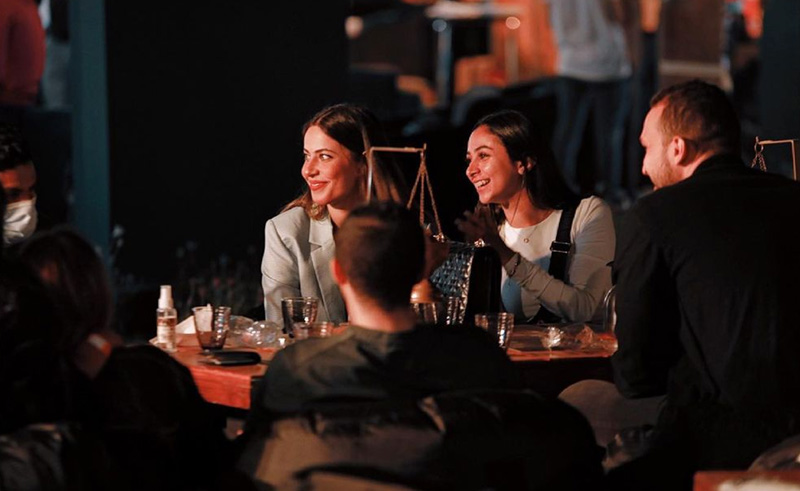 Scattering the country's most prominent pop stars across its two branches (which means both New Cairo and Zayed residents get a taste), Layalina ensures your nights are as delicious as your shakshuka.
Shahrazad
Le Meridien, Cairo International Airport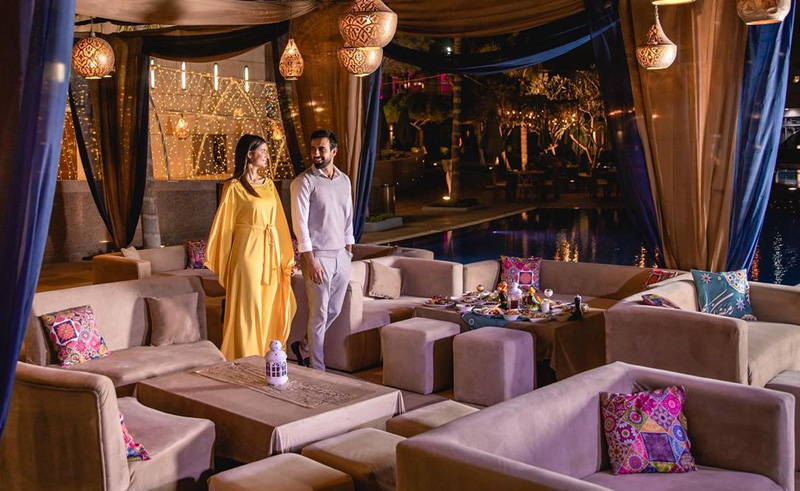 Le Meridien's opulent Ramadan tent, Shahrazad has us wishing Ramadan was a 1001-nights-long with unfaltering Meridien hospitality accentuated with the holy month's generosity.
Fawanees by Nile Terrace
Semiramis, Downtown Cairo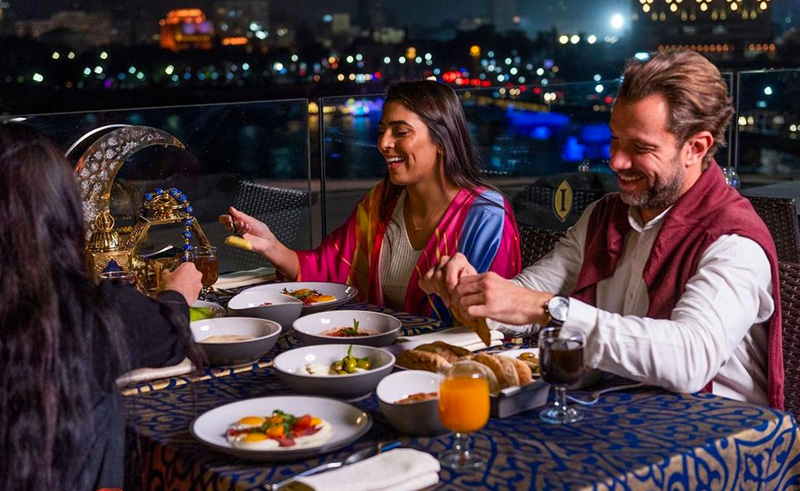 Boasting Intercontinental hospitality, the Nile Terrace's Fawanees serves you opulent dining with a majestic view of the Nile.
Richa
Street 13, Maadi, Cairo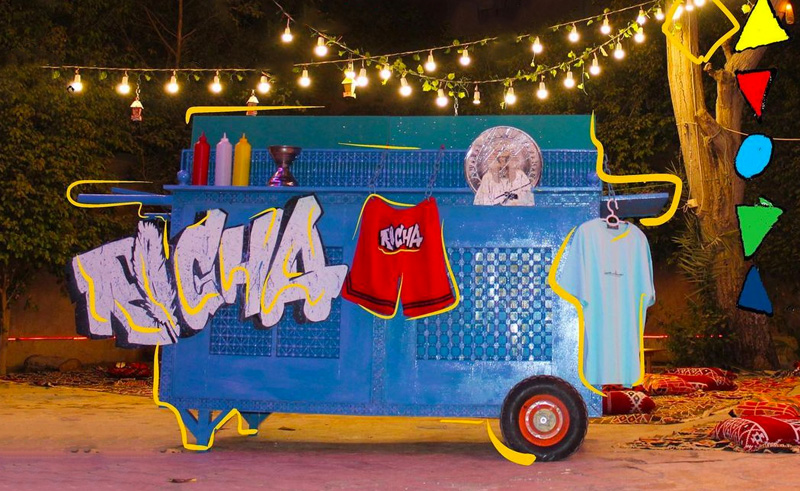 Streetwear brand Richa took it upon themselves to supply all too-cool-for-their-own-good Maadi kids with an oriental suhoor they can comprehend. In other words, it's retro and 'lokal'.
Wadi Camp
Wadi Degla Protectorate, Cairo
Returning you to the embrace of mother nature, Wadi Camp's iftars and suhoors allow you to spend your Ramadan nights stargazing and deep in worship.