The Greek Isles in Zayed: Ouzeri Brings the Tastes of Ionia to Cairo
Choose between fresh seafoods and hearty Greek pies all washed down with traditional ouzo.
White sands and pebbly grottoes, perpetual sunshine and crystalline beckoning waters, culinary delights ranging from fresh grilled seafood drizzled with the richest olive oil and the zestiest lemons to crunchy salads topped with the crumbliest, creamiest feta cheese. And of course, warm, lingering conversations with loved ones in stone-cobbled tavernas discussing matters to make even Aphrodite blush. These are the blissful antics that have drawn visitors to the Ionian Isles since time immemorial. Bringing the lustful laissez-faire culture to Cairo's café culture is the newest addition to the Gezira Plaza block, Ouzeri.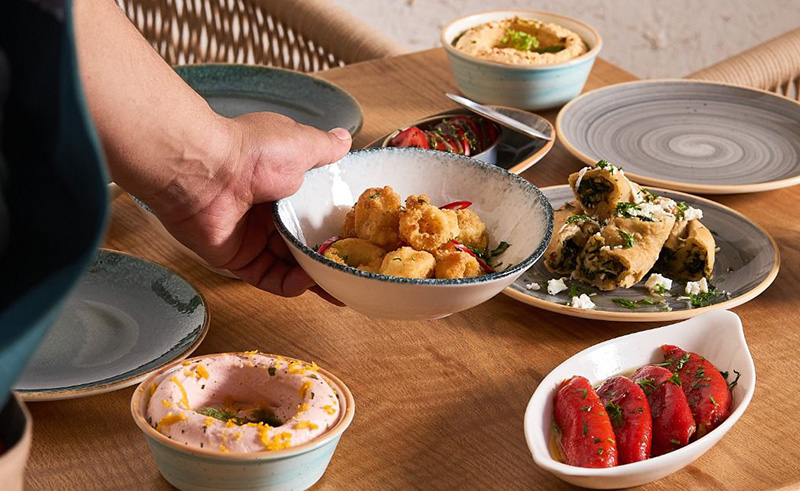 "In Greece, the ouzeri is a khamara where locals go every day after work to unwind and drink a glass of local ouzo, meet up with dear ones, and discuss everything from football to politics," Founder Abdelrahman Faizy tells SceneEats.
This is the origin of the establishment's name, Ouzeri.
"The ouzeri in Greece plays a vital part in the culture and is a beloved tradition."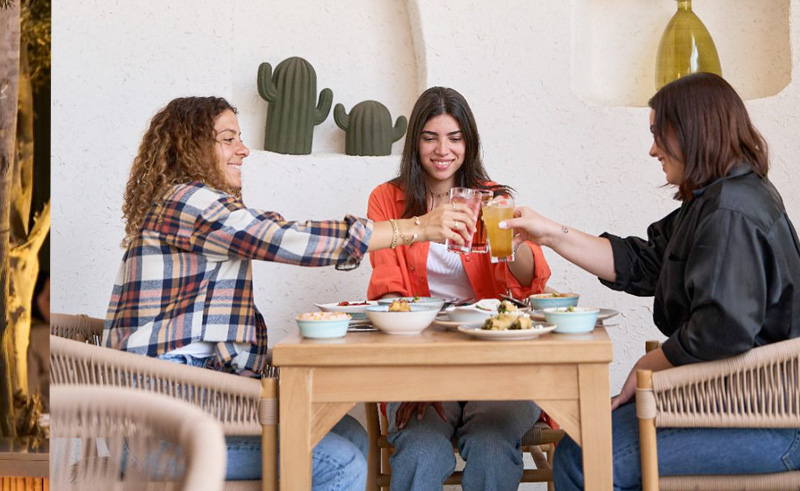 It is with this culture in mind that Faizy brought the concept to Cairo, to create a culture of intimate after-work gatherings amidst the urban jungle of the surrounding Gezira Plaza.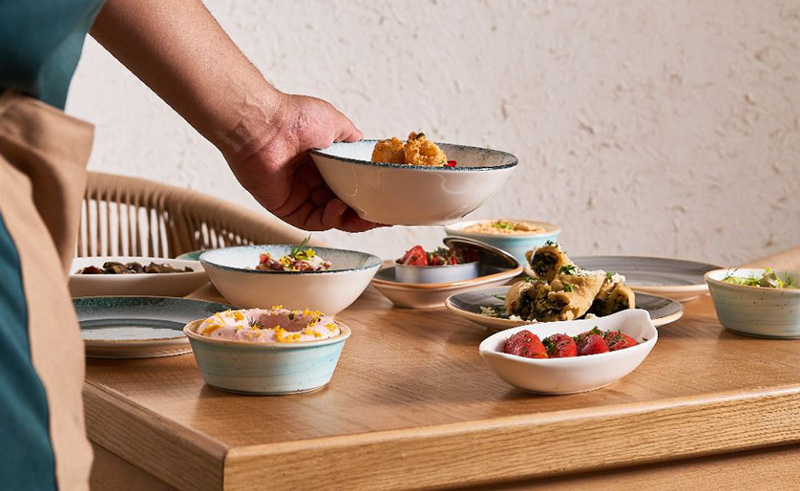 The restaurant's culinary delights bring the zest and natural flavours of traditional Greek cuisine into the Cairene diner's palate. The menu is meticulously divided between three segments: 'From the Land', 'From the Sea', and 'With Meat'.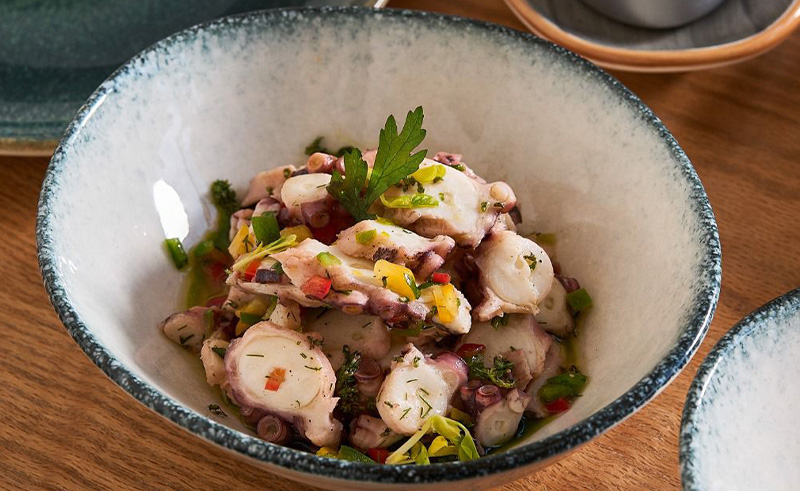 The first segment features all of those classics that have inspired lustful longings in the hearts of the hungry for aeons - creamy and fresh tzatziki, soft crumbly feta drizzled over crunchy Greek salads, or perhaps just a simple baked feta drenched in extra virgin Greek olive oil.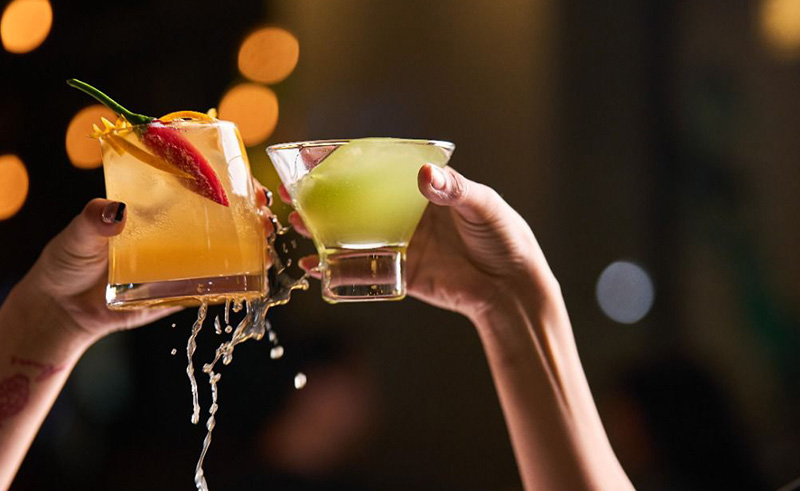 'From the Sea', true to its name, brings the fruits of the Ionian Sea to avid lovers of crustaceans and marine life. Grilled and boiled shrimp and grilled octopus are all drenched in olive oil, lemon, and zaatar to accentuate the authentic taste of the sea. Among Ouzeri's most popular dishes are their spanakopita, a pastry stuffed with spinach, as well as the portakalopita, a sweet feteer-like pastry drenched in orange syrup.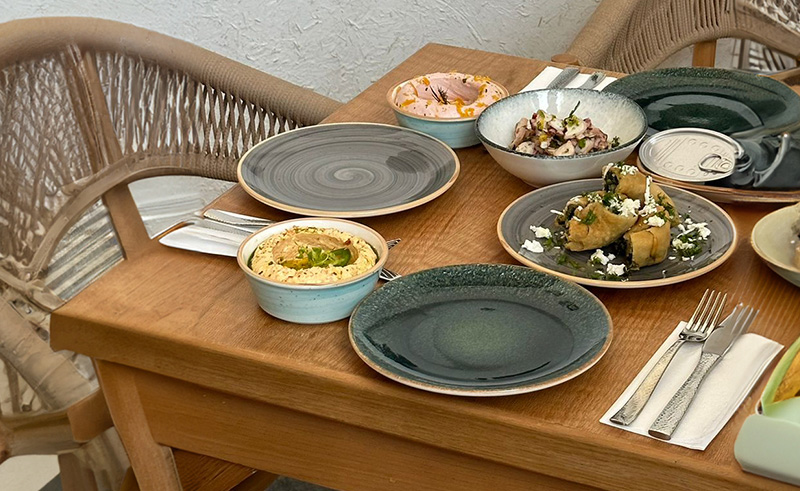 Ouzeri, though a restaurant, also doubles as a bar serving traditional Greek ouzo as well as tsipouro and plays host to parties most weekends.
This should be on your list of must-eats next time you're around Zayed.
Yamas!