The Passion Within the Puff: A Love Story in Alexandria's Puffy Pops
As it turns out, the love we feel at the darling bakery is one that runs 14 years deep.
Vague as it may be, the memory of my first time trying Puffy Pops is one I dip into at every daydreaming opportunity. I distinctly remember scrambling outside their first branch, an obscured nook in the depths of Kafr Abdo, at my friends' insistence to try the newest buzzing name on Alexandrian streets. Reluctantly, and with very few expectations given the stagnancy of the city's dessert scene prior, I ordered the first of many boxes of assorted spherical pancakes and basked patiently in the tiny bakery's overwhelming aromas.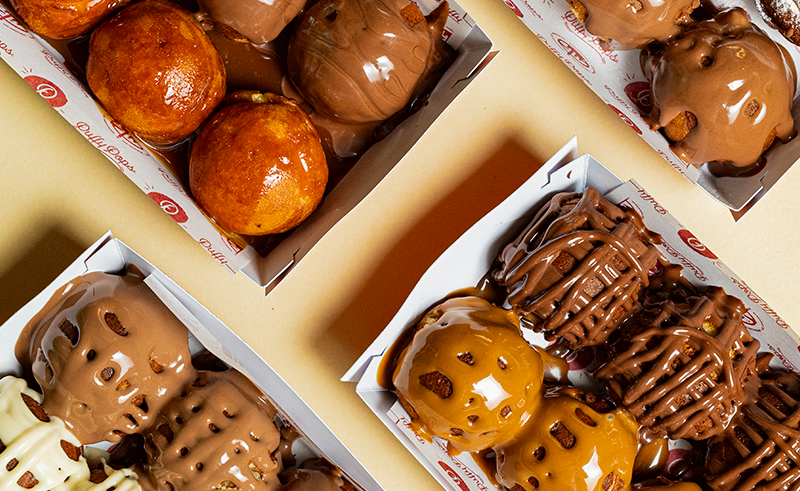 Nervously glancing around, as one does in fear of the unwanted coincidences characteristic of in-city outings, I remember being overwhelmingly enveloped by the warmth Puffy Pops exuded - warmth that radiated not only from (I later learned) meticulously trained staff, but also from cheery customers, all seemingly united by the mysterious Pop.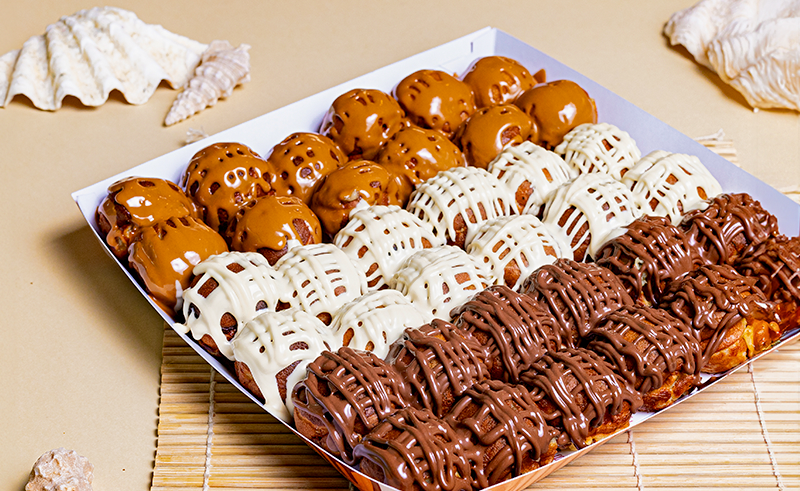 Curiosity sufficiently piqued, I delved into my plate and, met by a mellow-sweet embrace the likes of which I had never before experienced, began to grasp the gravity of the situation.
Through an exhaustive conversation with Puffy Pops founders Aly Hatata and Diana El-Bassiouni, I discovered the reason the bakery's Pops were so iridescently heartwarming: a lifetime of love, many gastronomical travels and unwavering resilience.
The love Aly and Diana share is one that flows so buoyantly it extends beyond themselves, and expands into a love for travel, a love for electromechanics (the speciality they studied explaining the perfect sphericity of Puffy Pops) and, most importantly, a love for desserts.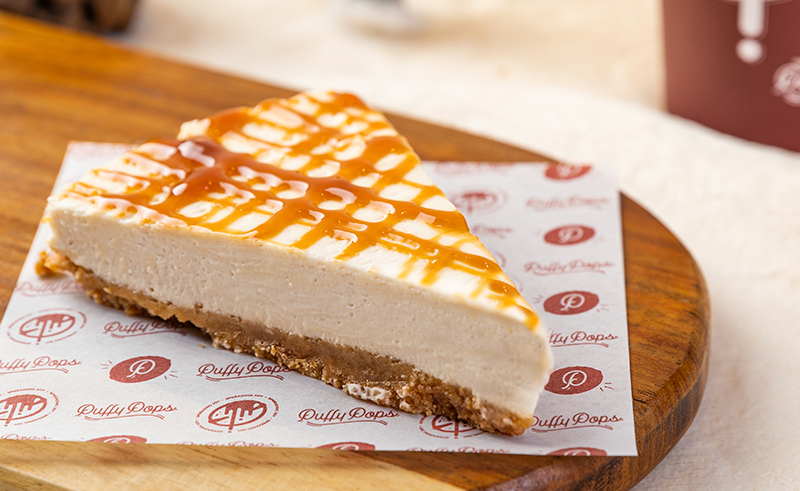 "For me and Diana," cofounder Aly Hatata tells us, "Our day revolves around what sweets we would be having on a daily basis. We're kind of obsessed with dessert."
And so, when, after graduating from Alexandria University, the couple wondered how they could put forward something meaningful into the world (specifically the city they know and love), the answer was clear: dessert.
A brief trip back to their college adventures had the couple reminiscing on Amsterdam-based poffertjes and Copenhagen-specific ebelskivers when they were struck by an epiphany: Puffy Pops. Through careful computation, the Puffy Pop was born out of a love affair between poffertjes and ebelskivers.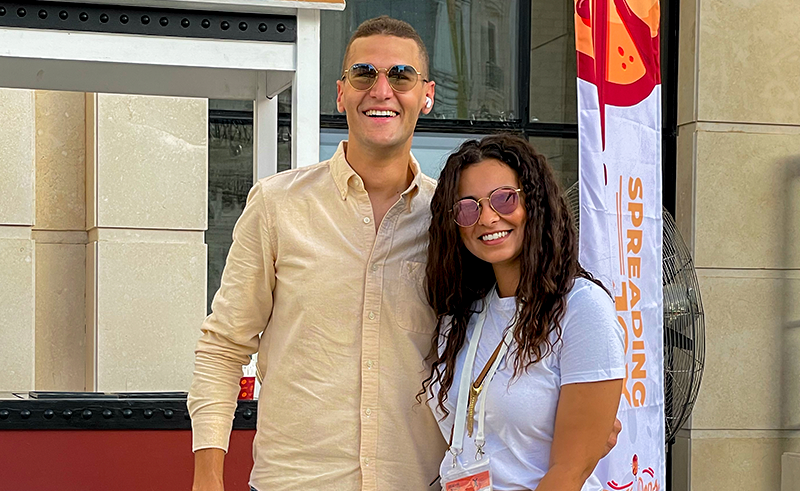 The way cofounder Aly puts it when asked what exactly the dessert stands for amid zalabya and mini-pancake allegations, "it's a hybrid product between two European desserts, made using an Asian machine, that somehow landed on the coast of Alexandria, Egypt." After licensing their invention, the couple were excited to begin their mission of spreading joy-studded Pops.
After COVID-19 struck, however, Puffy Pops became homebound and free of Pop. Diana and Aly joined forces baking batches of chewy cookies and adorned cheesecakes available for home delivery. As the 2020 quarantine was lifted, the couple finally saw their vision come to life in the Kafr Abdo nook we now know and love.
"When we first started, Diana and I did it all. We were the chefs, couriers, cashiers, and even janitors. We would stay at the store all day, prepare the next day's batter, then wake up the next day and start all over again"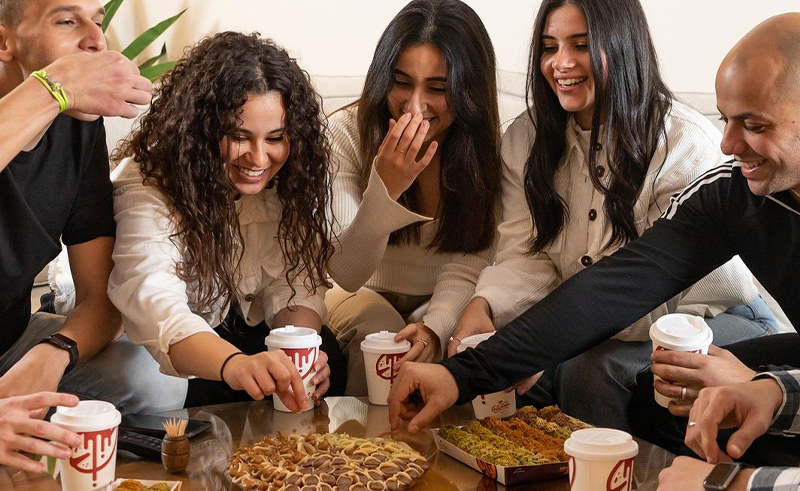 Today, Puffy Pops has grown to take over three central branches around Alexandria and the hearts of many. "What happened was the result of consistency, dedication and passion. Our passion was always simply to make people happy [via desserts]."
It didn't all change, though. At the end of long work days, the founders still like to cuddle up on cold winter nights with nothing but a heart full of love and a box full of Pops to keep them warm.