The Ultimate Guide to Eid Breakfast Spots
Put on that brand spanking new Eid fit and get ready for it NOT to fit at these local breakfast spots.
Ramadan is over so start wheeling in the eggs Benedict and croissants because we're once again back to our colonised roots. Jokes aside, Eid is finally upon us which gives us all the more reason to start re-aligning our throat chakras with the help of some ta3meya and a sprinkle of grilled halloumi.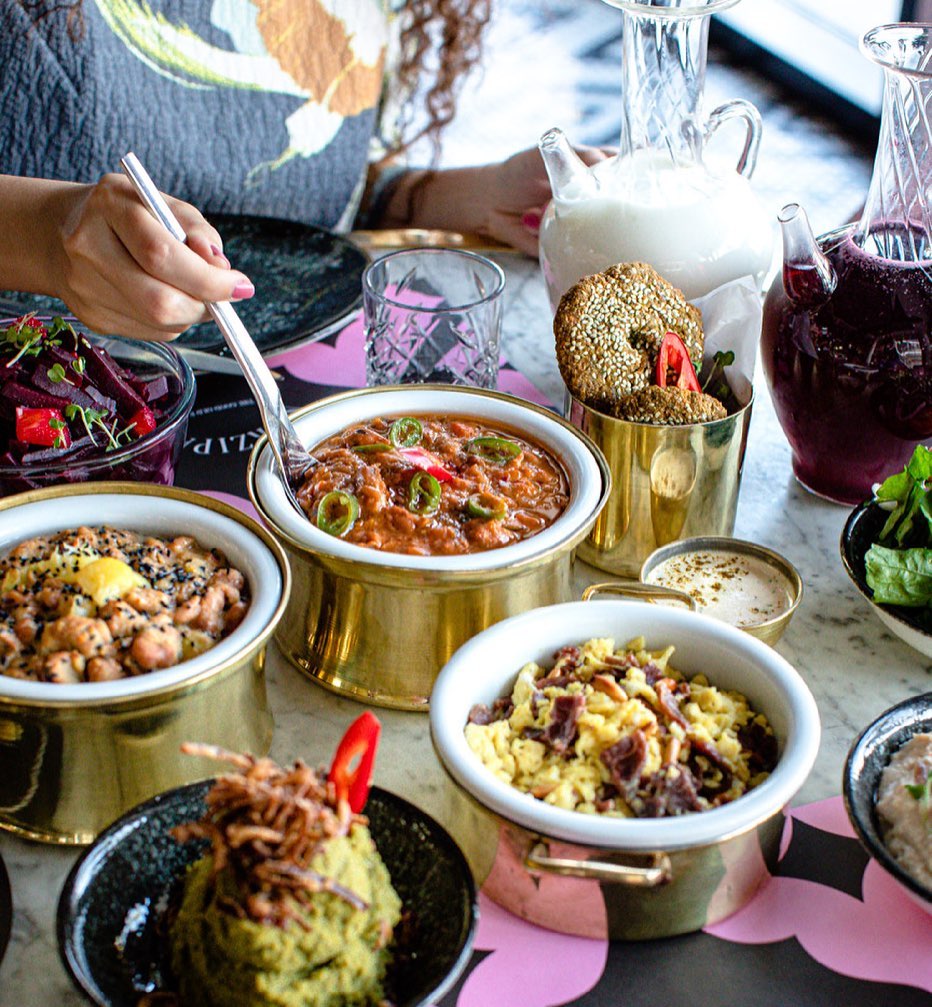 There's nothing quite like an Egyptian breakfast from Marzipan
MARZIPAN // NEW CAIRO
This baby pink local gem is located in the heart of New Cairo and offers the biggest array of breakfast options we've seen thus far. You're craving a little boujee smoked salmon and cream cheese moment? Marzipan. Do you want to be neck-deep in a'sal bel teheena? Marzipan.
Phone: +20 100 647 5932
ZAATAR W ZEIT // NEW CAIRO
They might be new to the Egyptian culinary scene but Zaatar w Zeit has not been disappointing us in the slightest. The homegrown feel of this restaurant's breakfast menu will have you craving maternal cuddles and little family movie night after.
Phone: +201205558522
BUN N' GLAZE // HELIOPOLIS
We were originally captivated by the gloriously glazed cinnamon buns but when we stumbled across their breakfast we lost our bestie. Now our dreams of binging on breakfast ANDs brunch foods can finally come into fruition.
Phone: +201234511117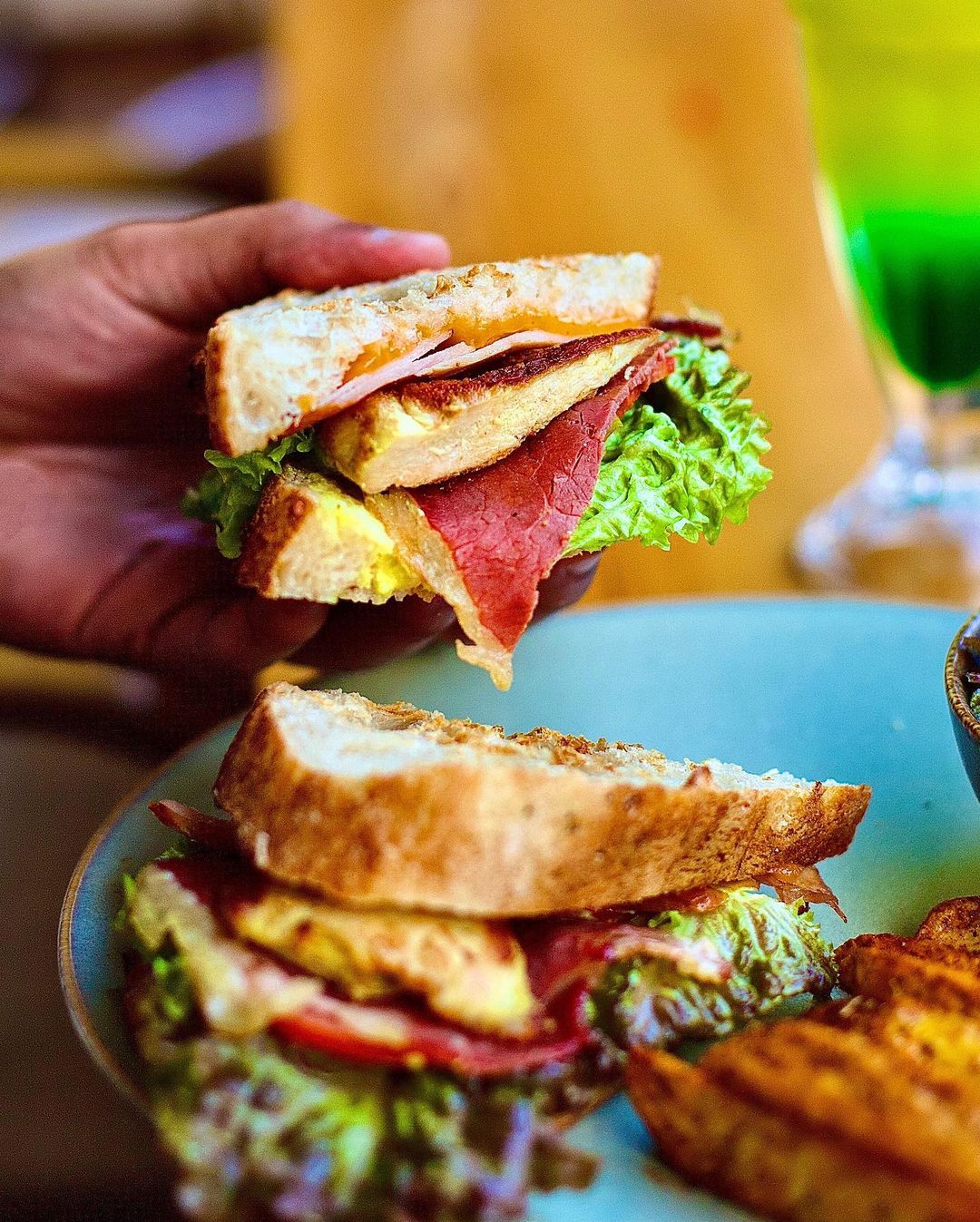 Bun N' Glaze's club sandwich will definitely tickle your fancy
SUZETTE // SHEIKH ZAYED
This barbie dreamhouse adjacent to a breakfast spot had us all gasping for air at the pink interiors and picture perfect gourmand offerings.
Phone: +201017906174
ANGIE'S PLACE // NEW CAIRO
Two words. Breakfast Burrito. Whilst we still can't get our hands on the Taco Bell classic, Angie's place has pulled out all the stops for this Egyptian rendition. We just know it's better, it's literally masry.
Phone: +201006657705
LE FLANDRIN // NEW CAIRO, SHEIKH ZAYED
You may not be in a red beret at a Cafe on the Champs Elysees, that rhymed, but you can very much still dip your croissants in a cappuccino at 5A's own Le Flandrin. Thank us later besties.
Phone: +201222212781
BOCCA // BRANCHES ALL OVER CAIRO
You have refined taste and nothing slightly differing from a perfectly cheffed up 3-course meal. In order to meet your lavish demands, local food artisans Bocca have made their breakfasts boujee proof, so order that truffle-y salmon-y goodness girl, what're you waiting for?
5A: +20128 859 9776
Waterway 2: +20128 859 9774
Park St.: +20128 859 9772
Mohandessin: +20128 859 9770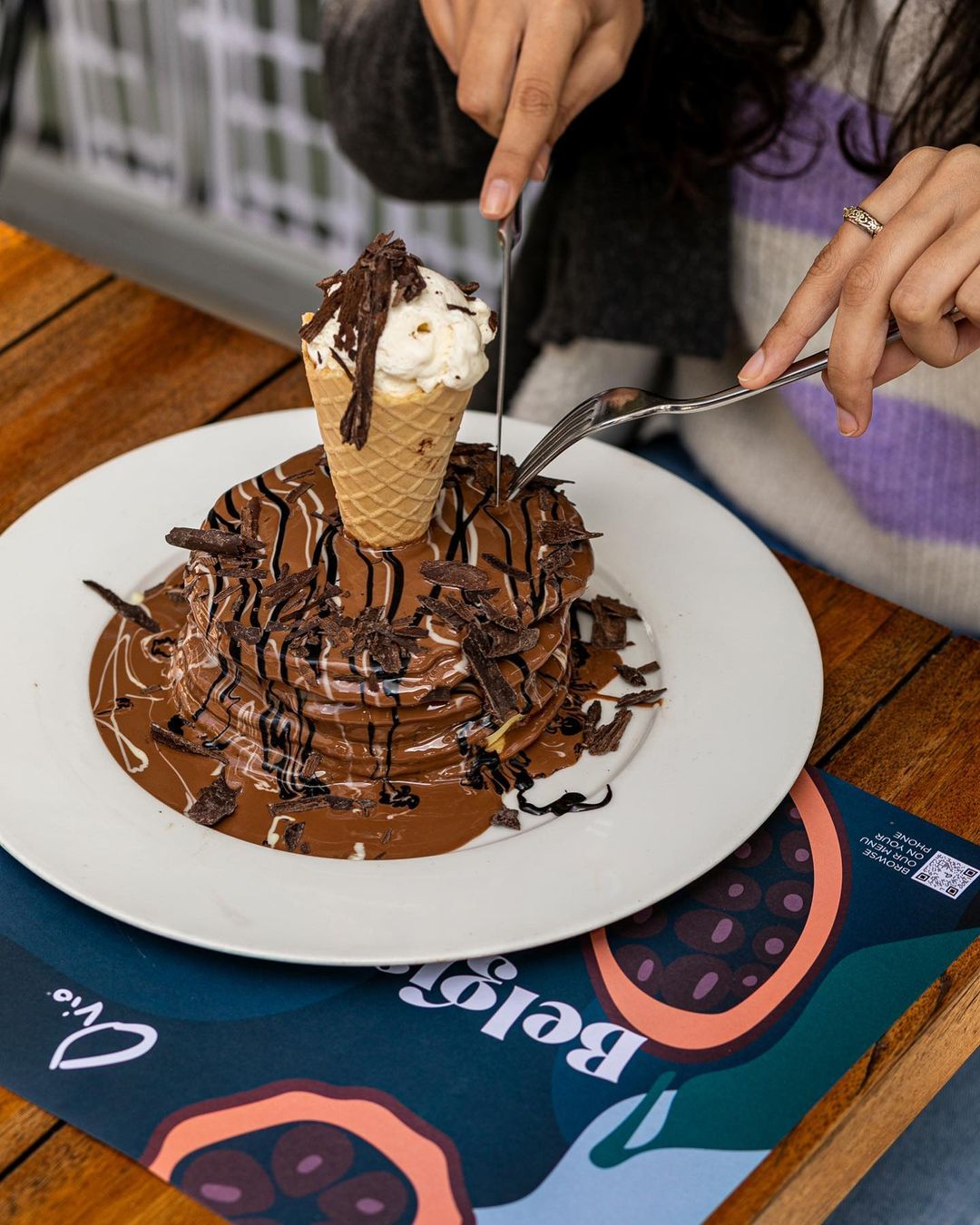 Belgian pancakes from Ovio are the only thing you'll need this Eid
EATERY // NEW CAIRO
Their FETEER is mind-boggling luscious and here's why. It's got the crunch, the juiciness, the soft embrace of a perfectly baked feetera, and this place will literally provide you with any side you desire, white cheese and honey included.
Phone: +20122 552 2155
BRUNCHILLA // NEW CAIRO
We want a little bit of American grease on the first day of Eid, ngl. We want the sausages and the melted cheese and the scrambled eggs and the hashbrowns. Neocolonialism? We think not.
Phone: NA
ANDREA // NEW GIZA
You want a full Egyptian breakfast moment but you really cannot fathom cleaning up the hot mess of a kitchen that endeavor will leave. Well, look no further because Andrea is your grandmother's kitchen made easy.
Phone: +20100 353 2000
OVIO // BRANCHES ALL OVER CAIRO
You want a fuss-free good time. And like some Kickass pancakes, welp, Ovio has never disappointed when it came to literally saturate their menu with anything your little 5-year-old heart could possibly desire so uhm, maybe call the fam and head to Ovio this Eid?
Phone: +2 0102 223 1095
ESTRO // MAADI
Are you suffering from a chronic illness that is Taurus syndrome? Well, if you're the suit-up and-watch collect type of man, Estro is going to be your ideal breakfast spot this Eid.
Phone: +2 0106 643 1590