There's a Syrian Masmat in 6th of October and its Name is Al Khal
While we usually associate masmat foods with Egypt, Al Khal makes the Syrian derivative in 6th of October.
When we think 'masmat' we think El Brince, Habayeb El Sayeda, Masmat El Moez, or Baha. And while a makhasi tajine sounds like something that would be distinctly Egyptian— it's not. Enter Al Khal, the first Syrian masmat that's dishing out this kind of shami eats in 6th of October's Syrian district.

Their selections range from intestine fatteh, bone marrow, sheep brain, and kersha. Usually served in the form of mixed platters, they adopt a no BS approach, using minimal ingredients and simple seasonings.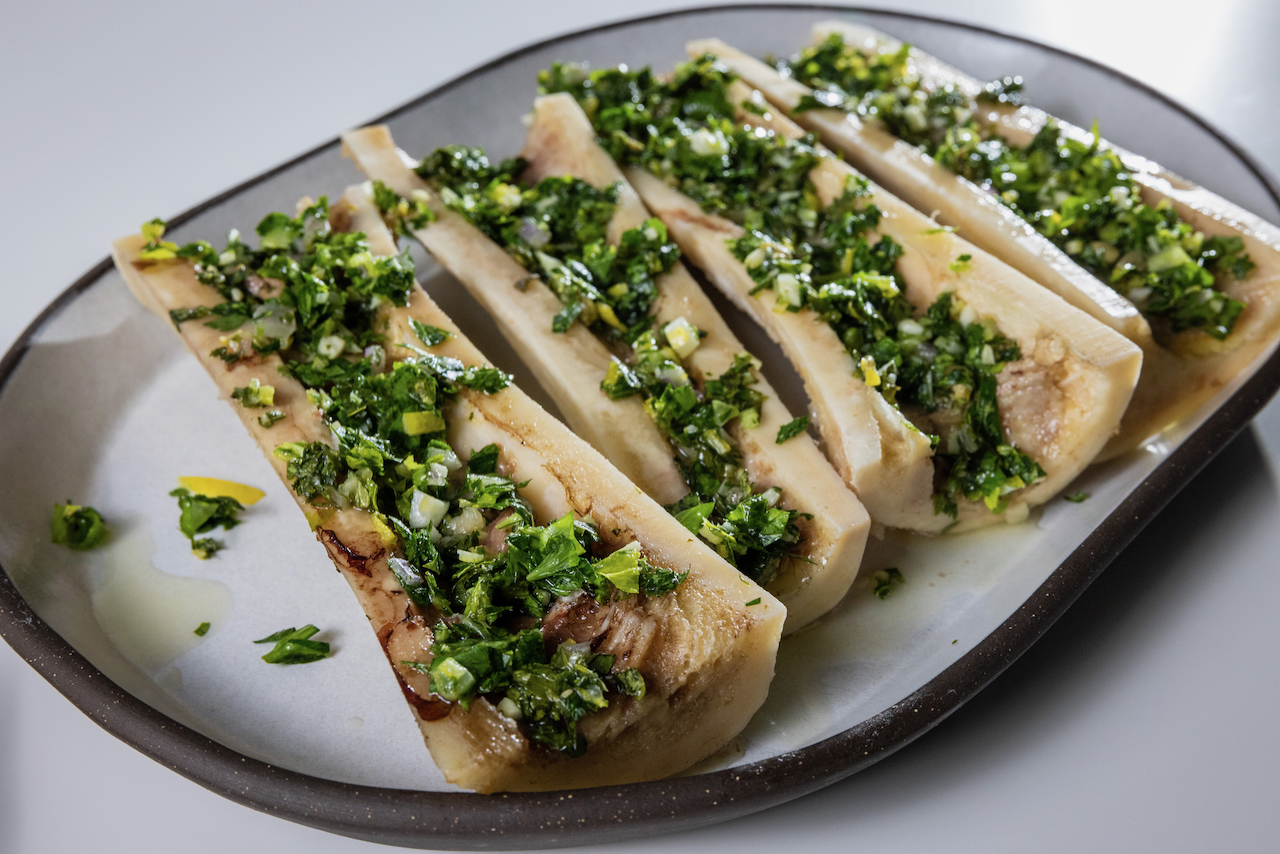 Roasted bone marrow from Al Khal
Their menu is just one reason why they're special, but the bread and butter is their delivery service. ''Usually food delivery entails drivers handing you the food at your door, but in the case of our restaurant, we actually come up to your kitchen to heat the food and serve you at your own dining table,'' says owner Mohamed Safeer to SceneEats. Five star service? We think yes.
Al Khal is now open in El Hay El Thani, on Aswaq El Tayeb St behind Red Rose. Call them up on +2 0101 908 5907 or +2 0114 506 0442.