This Korba-Based Bakery is Straight Out of a Dreamworks Movie
Munching on this bakery's treats is like snacking on diamonds.
Cue an orchestrated symphony of Ariana Grande's Sweetener and start lining up the pastel pink and baby blue ballgowns because local patisserie Bouchée is reigning in all the glitz and glam with their luxury pastries. The family-owned bakery is here to elevate your dessert game, with their Masry twist on mille-feuille, i.e the ever so quaint and tasteful - baklava. Oh and some more Egyptian culinary tributes, in other words, more baklava re-imaginings.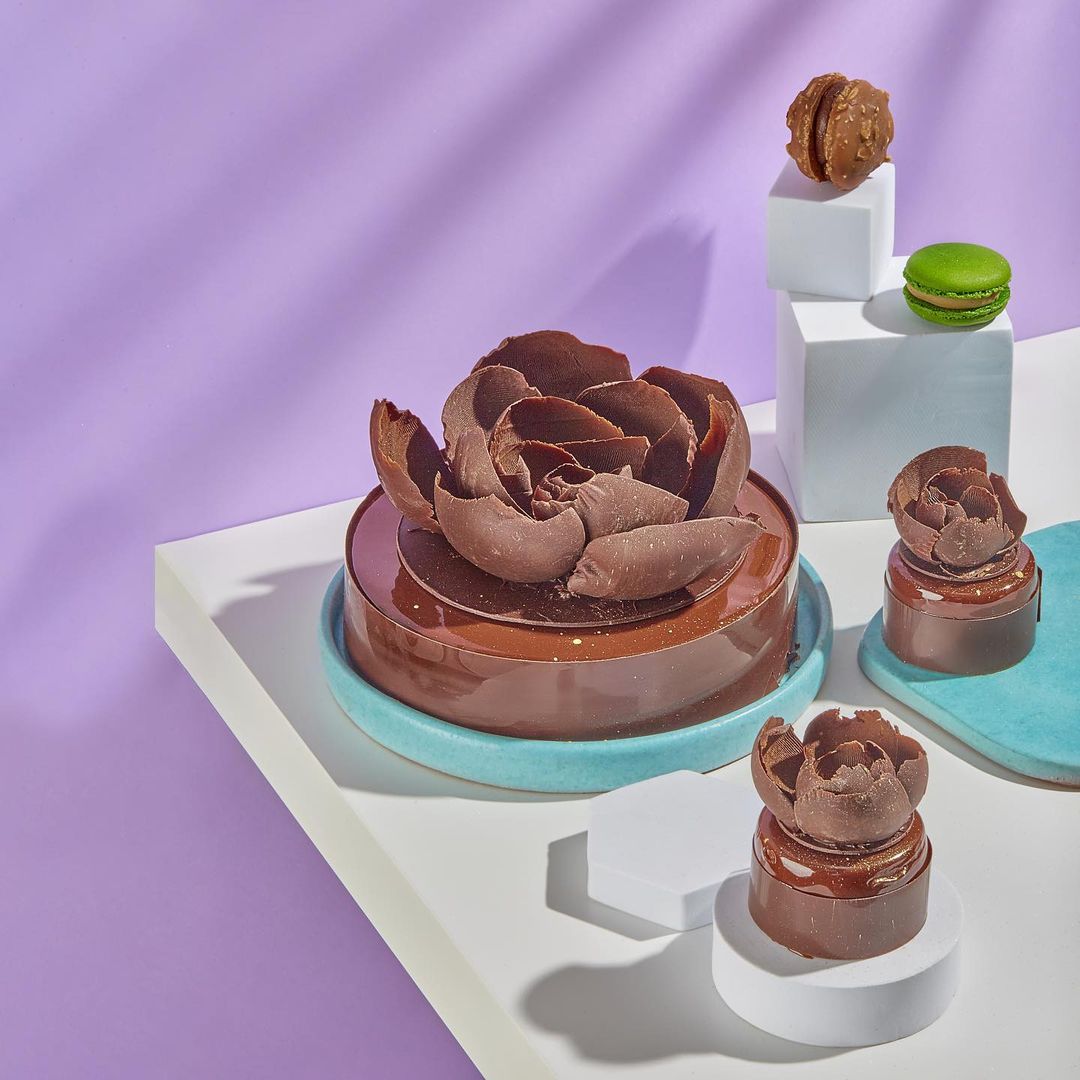 Everything this bakery makes is 100% handmade
"Bouchée's products are all handmade, similar to individual jewelry pieces to ensure the quality and the artisanal nature of our products," co-founder Ahmed Darwish told #SceneEats. "We chose to use all-natural ingredients, free of preservatives, free of enzymes, free of artificial additives; in a market that looks to cut costs, uses ready-made mixes, as well as preservatives, additives, and fillers."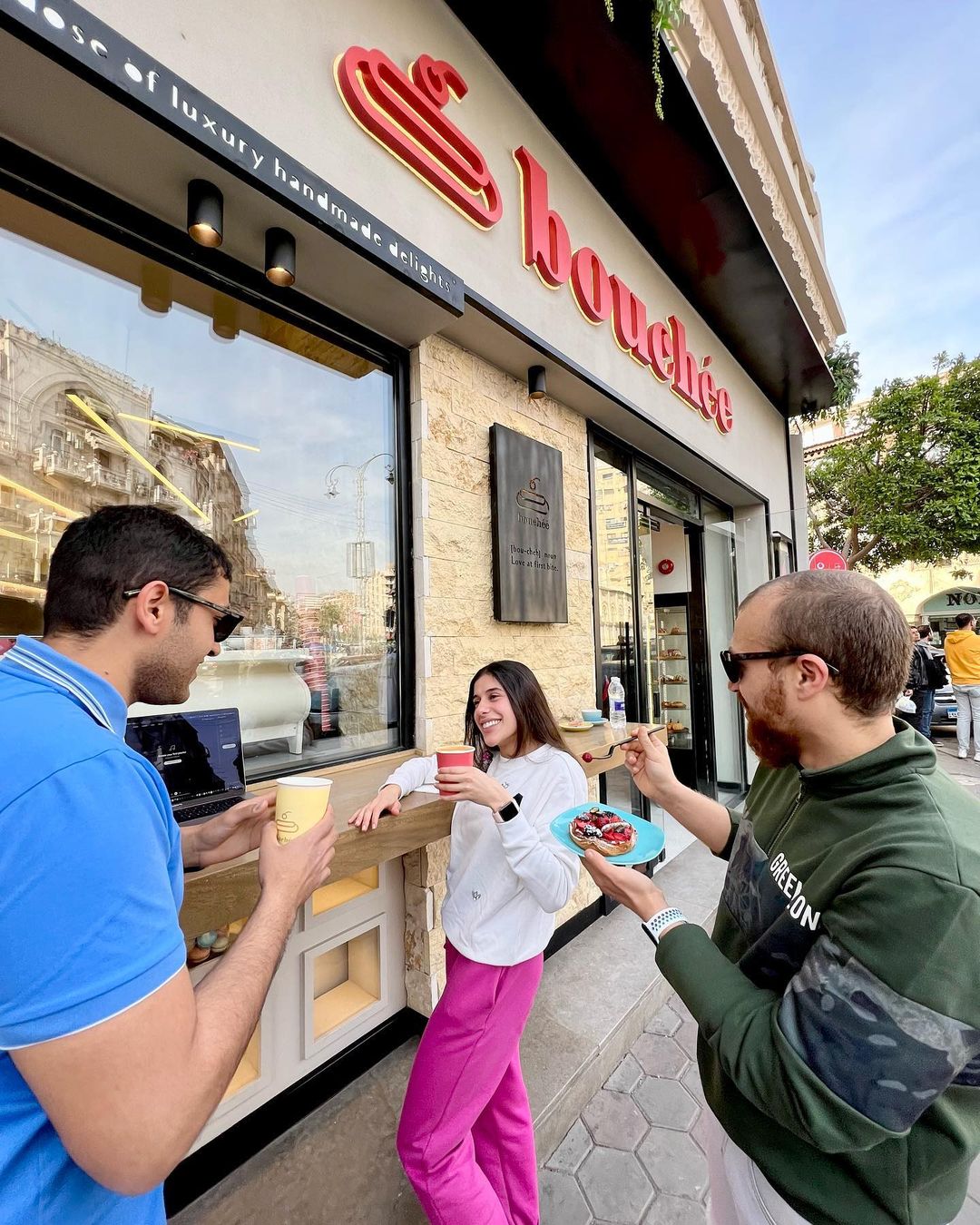 The bakery also serves coffee
In all their cutsie glory, Bouchée's expertise runs deep - we're talking artisanal laminated croissants deep - "Our family has a long history and passion for food through hobby and industry and this is reflected in us." Through intermingling their varied backgrounds and collating their interests, the founders "started studying and practicing the science of pastry, bakery, and chocolate theory abroad extensively and with care." "With intensive research on the F&B market, we concluded that there is so much potential in the current market."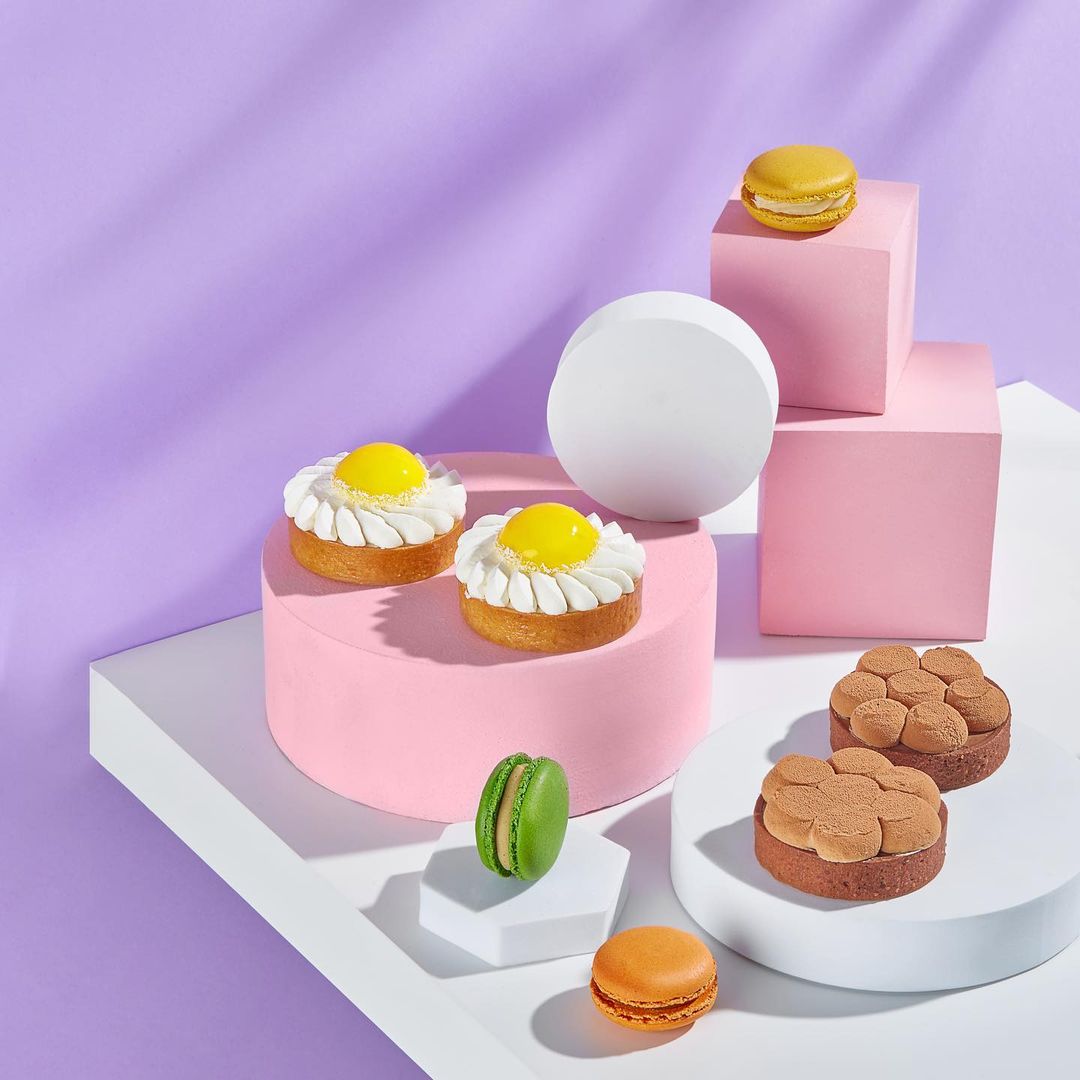 Nothing they make isn't Instagrammable
You can find them on Baghdad Street at Korba, henny.