Wahet El Kheima Brings the Bedouin Experience to New Cairo
The sun is high in the sky, there's nothing along the horizon but sand dunes, and the scorching heat is starting to take its toll on you. Just as you were about to lose hope and give up on life, you find a remote Bedouin village. You run towards it with whatever energy you've got left. You're then showered with generosity, and find the most delicious food ever. So, Wahet El Kheima is basically the same thing but instead of having the life sucked out of you somewhere in Sinai, it's sucked out of you in New Cairo, but in the best way possible.
Wahet El Kheima boasts a diverse menu ranging from breakfast to pretty much every type of grilled protein you can think of. Tawagen fans rejoice, as they also serve an insane collection of the undisputed crowd fave like molokhia, la7m bel basal, okra, vine leaves with kaware' and 'akawy – all cooked and served in the earthenware pot. The Bedouin eatery is also coming through with Libyan fave pasta dish 'Mebakbekah' with chicken, sogo2 and lamb.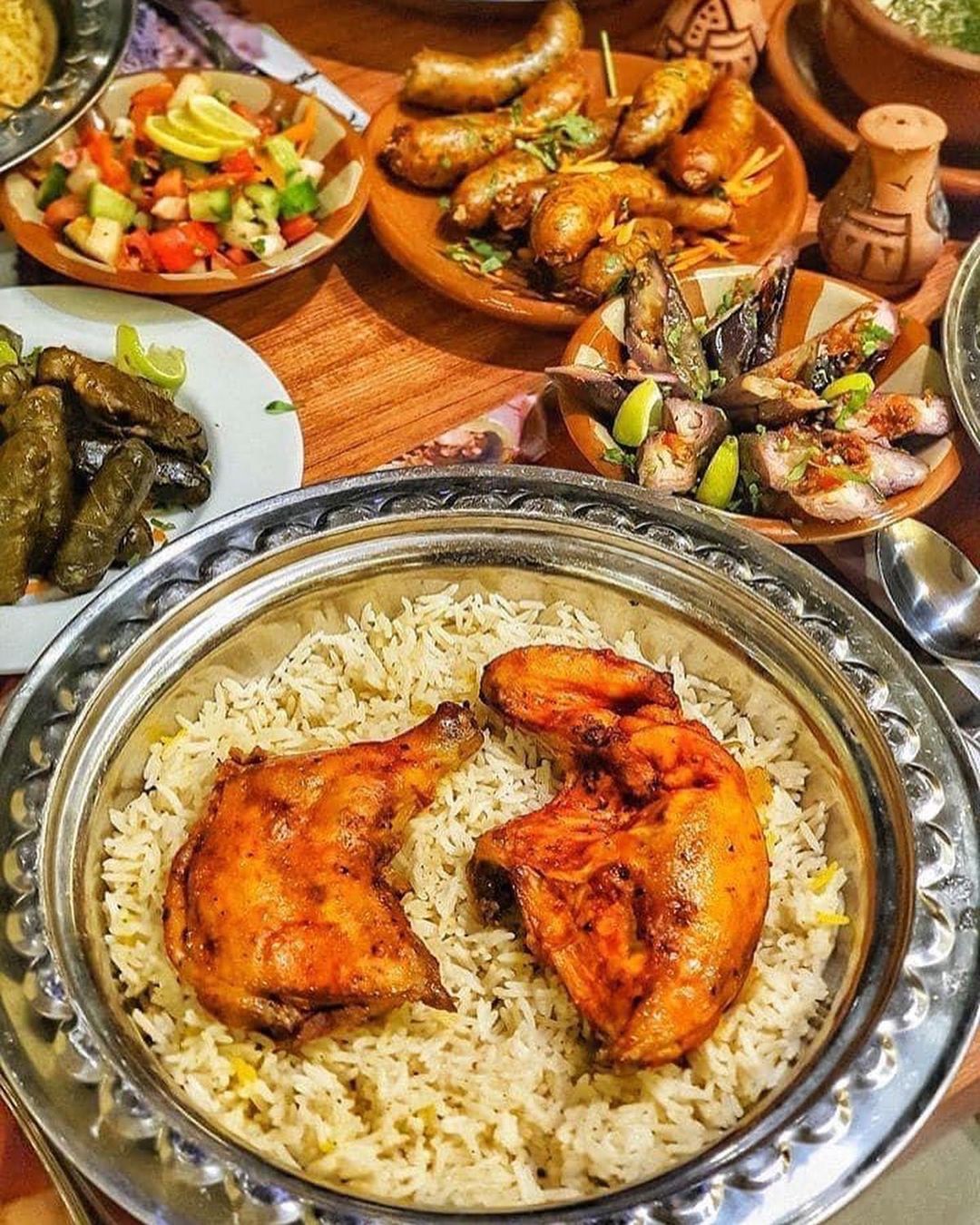 A wonderful Bedouin spread from Wahet El Kheima
''We wanted to give the Bedouin experience without having to leave Cairo,'' Ibrahim El Hawary, owner of Wahet El Kheima, tells SceneEats. ''More often than not, you'll find yourself craving wholesome Bedouin food with no travel plans in your foreseeable future. This is where we come in.''
You can find the Bedouin oasis in Porto Cairo Mall, but if you can't be bothered to go and want to get the oasis to come instead, all you have to do is call +2 0112 111 1727 and you're sorted ( lol but only if you happen to live in New Cairo that is).