We Can Barely Wrap Our Heads Around New Fried Chicken Spot Dodz's Menu
Dodz is going to take iftar to a whole new level with its sandwiches, group offers and share boxes.
If you're on the hunt for the crispiest crunchiest of fried chicken meal that you can't possibly conceive of finishing on your own, we have the spot for you. Dodz is the new fried chicken shop in Ain Shams taking our favorite comfort meal and making it as tempting and irresistible as ever. All things aside, Dodz's menu is what we're leading up to; they're pretty much changing what you thought you knew about chicken sandwiches.
Amongst quite the array of sandwiches, a couple stood out most to us.The Triple 10 sandwich is a Godzilla-esque meal, consisting of 10 layers of fillings. Yes, 10. Alternating between three stacks of tomatoes and zesty hot jalapenos, crispy chicken, oozing cheeses, and fried mozzarella sticks, the Triple 10 will sky-rocket national food coma rates. They also make the Monster Dodz sandwich, which is pretty much the same thing but add on stacks of beef patties, too. Carnivores everywhere, do you copy?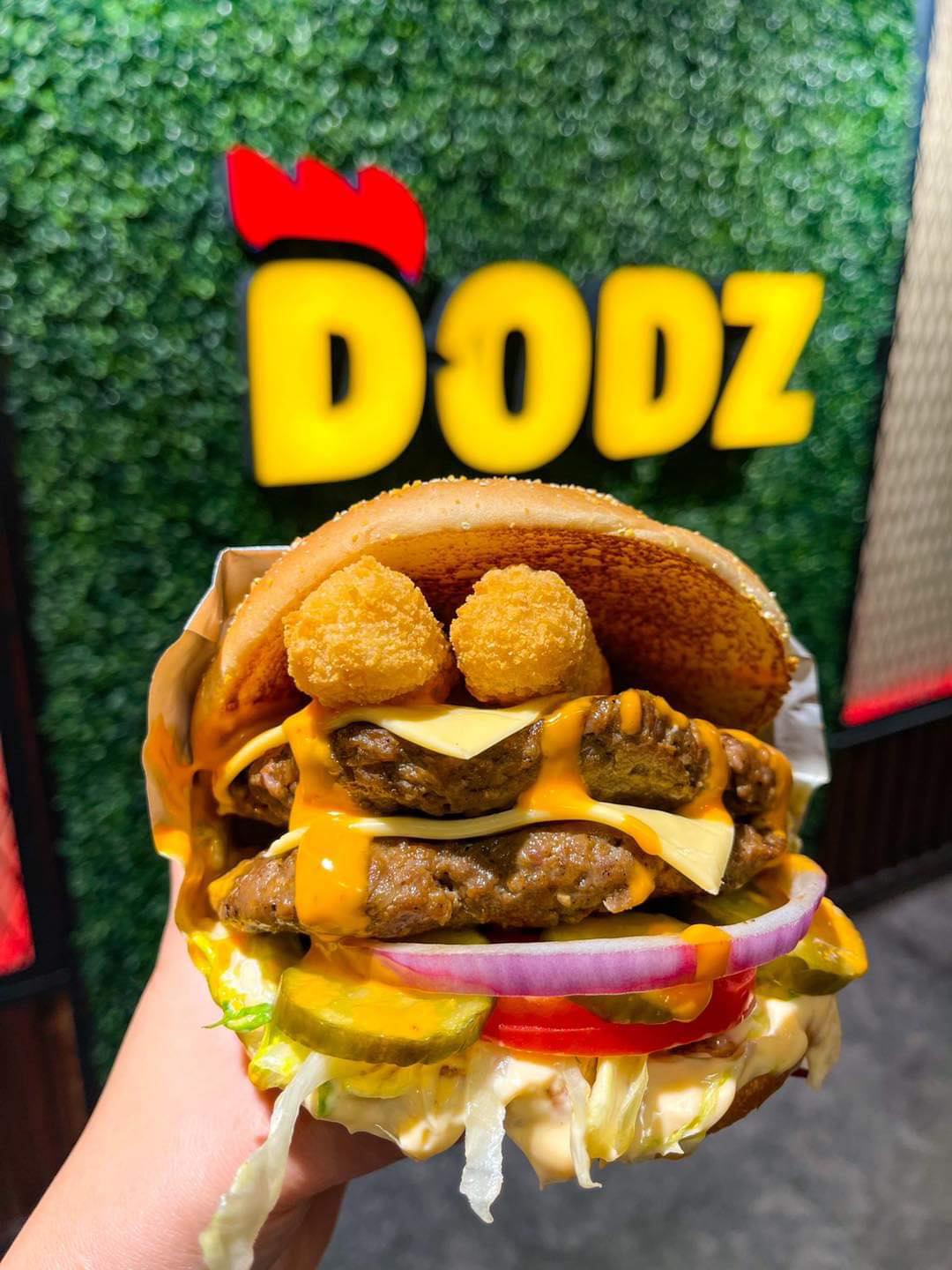 Finally, Dodz makes shareable group offers fit to challenge the most seasoned of foodie battalions. Starting off with a party of three offer and going all the way up to a meal for six, the offers include different ravenous assortments of sandwiches, yummy crispy chicken strips, fries on fries on fries, tangy coleslaw, jars of warm melty cheddar cheese, onion rings, and mozzarella sticks. You're even eligible for your very own cheddar cheese fountain if you order the four-six persons' offer.
Although having only been open since March, they're proving that the new kid on the block can be taken just as seriously as the big dogs. The store currently pumps out gorgeous fried chicken orders from their Ain Shams branch where you can dine in or get your order delivered anywhere in Cairo.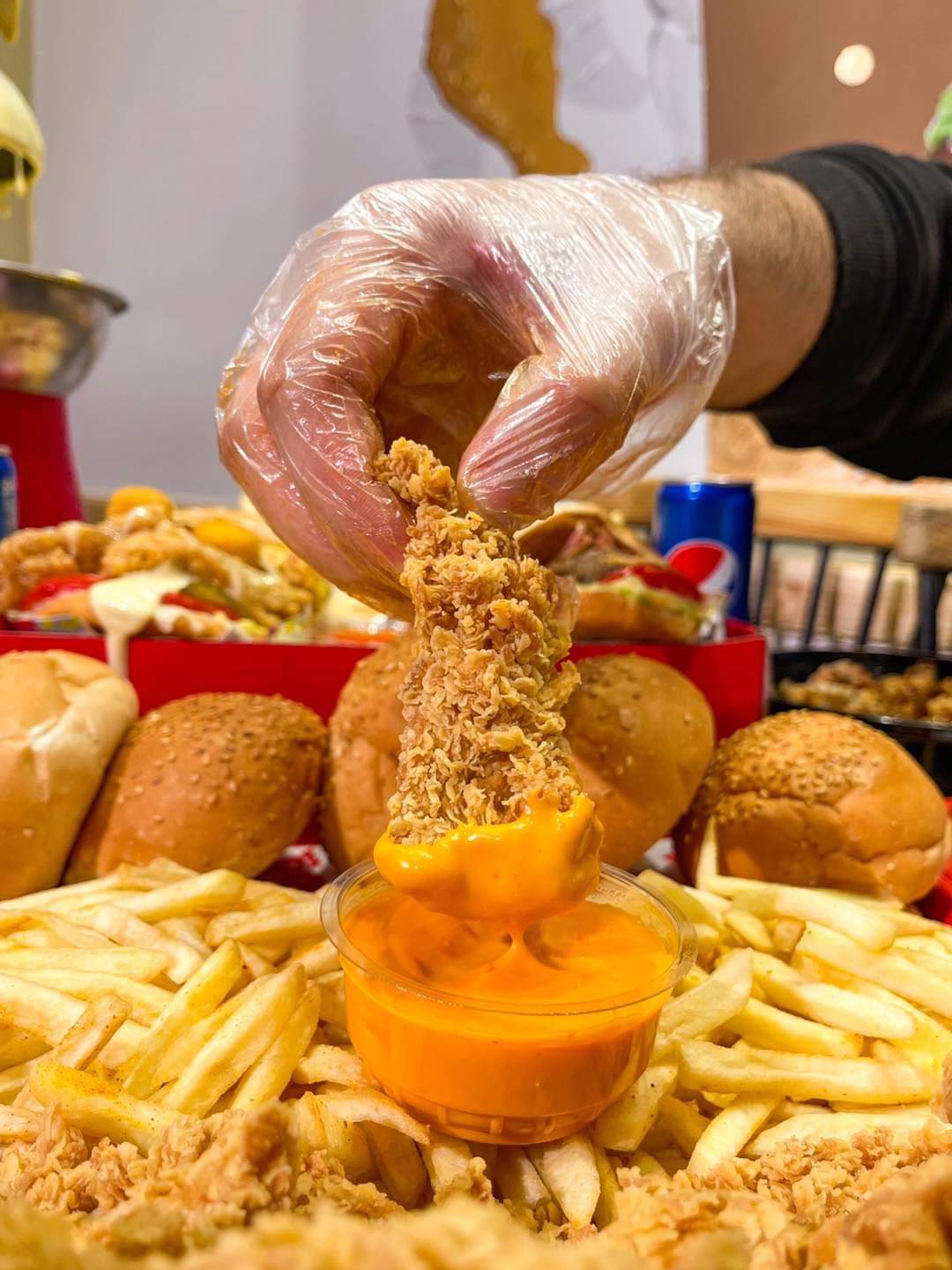 Dodz will also be letting customers live their best friend chicken lives during Ramadan, too. The fried chicken connoisseurs will be announcing new offers throughout the holy month, and the first one has already gone up on their Instagram page as well as their Facebook.