We Give You Egypt's First Local Iced Tea Brand: The Leaf
It's honestly flavours galore when picking up your The Leaf Iced Tea.
With the unbearable Mordor-y summer heat coming in strong (like, one thousand Dornish suns strong), what better way to refresh yourself with a cool, tall glass of iced tea? Well, we found your perfect plug for this summer's ice tea needs, and what's more is that it's local af!
The Leaf Iced Tea is the first Egyptian iced tea producer and it does not disappoint. With six refreshing flavours to suit every mood, The Leaf offers four new flavours that you won't usually find. With peach and lemon being everyone's safe zone for iced tea, they also offer pineapple, mixed berries, green apple and pomegranate.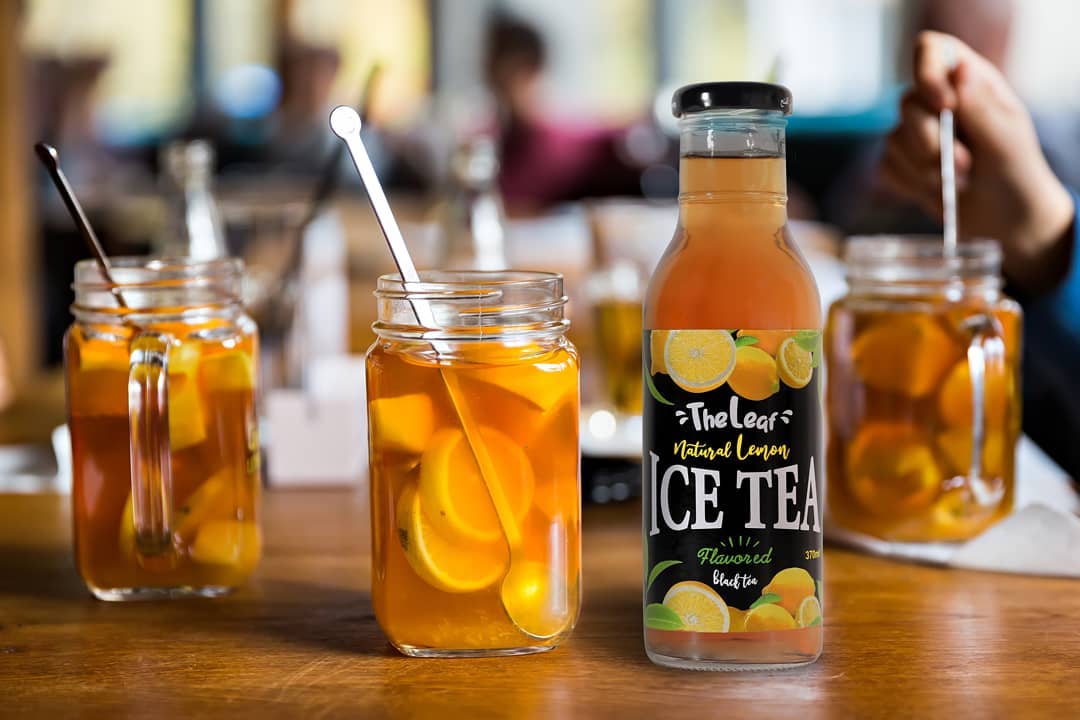 "We are making a product that we care about and personally enjoy so we wanted to share it with everyone. What makes us unique is that four of our six flavours aren't offered in Egypt, as well as being the first local iced tea producers." said Ahmed Mensey, Managing Director of The Leaf, to SceneEats.
These amazing bottles of happiness can be found at several retailers such as Carrefour, Oscars, Flamingo, and much more. You can also make your orders through their website and have it delivered straight to your doorstep.