Where to Find Egypt's Best Eclairs - A Scene Eats Guide
We've curated a list of twelve destinations to sate your insatiable sweet tooth with the freshest, finger-licking éclairs in Egypt.
Legend has it that Marie-Antonin Careme, a renowned pastry chef for French royalty in the 19th century, experienced a culinary epiphany one fateful morning. He decided to inject a generous dollop of velvety custard cream into the crisp base of a finger-shaped pate a choux, finishing it with a drizzle of decadent chocolate icing, thus christening it the éclair.
While the origins of its name remain veiled in mystery, some speculate that the moniker reflects how swiftly these beloved morsels vanish when savored. Others contend it nods to the petite, ethereal, and airy confections, adorned with glossy frostings, that glisten like miniature stars in the windows of French patisseries.
Irrespective of the rationale behind its fame, what remains undisputed is the sheer allure of these dainty, artfully crafted pastry delights, which seamlessly combine crunchy, fluffy choux with sweet creams and custards.
From the timeless chocolate ganache-glazed eclairs to the avant-garde renditions embellished with gold leaf and barber-pole swirls, we've curated a list of twelve destinations to sate your insatiable sweet tooth with the freshest, finger-licking éclairs in Egypt.
ChouChou
Arkan Plaza, Sheikh Zayed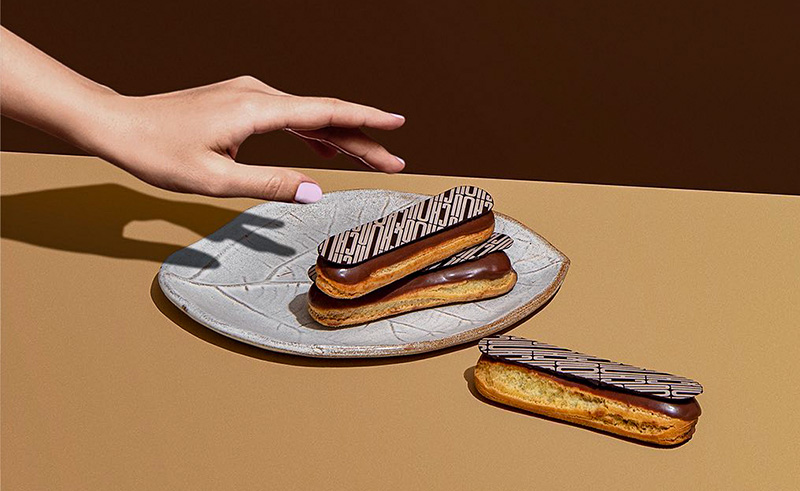 Nestled amongst Arkan's upscaled gems, Chouchou serves éclairs infused with an array of exotic flavours. Their glistening tube-shaped delicacies - including caramel beurre sale, caramelised pecan crunch and savoury lavender and blueberry eclairs - offer an experimental respite from the dessert's vanilla counterparts.
And you know what's even better, you can now order ChouChou and have it delivered instantly through the @botitapp.
Bouchée
22 Baghdad St. Korba, Heliopolis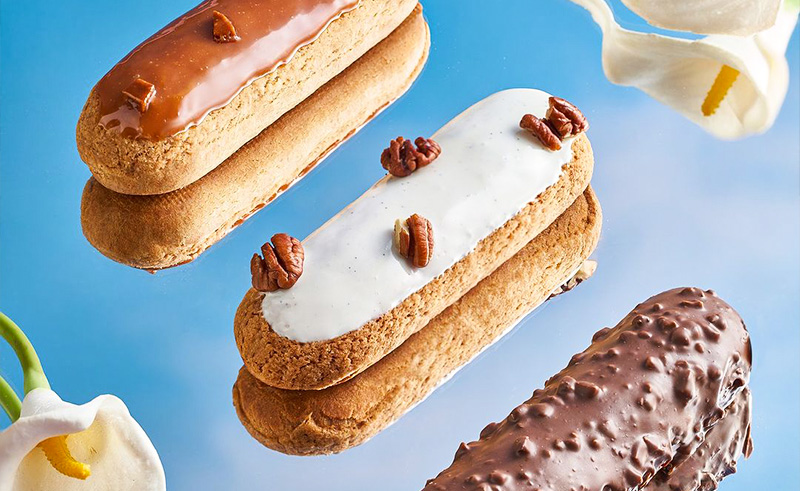 If Italian Tiramisu and French éclairs were to breed a new pastry, it would probably be Bouchee's Tiramisu éclair. Amidst the hustle and bustle of Heliopolis, the family-run artisanal Parisian-style bakery and cafe is just the right place to indulge in a decadent bite of eclair while sipping on a freshly brewed coffee (for your main character moment of course).
Amaretti by Mai
Arkan Plaza, Sheikh Zayed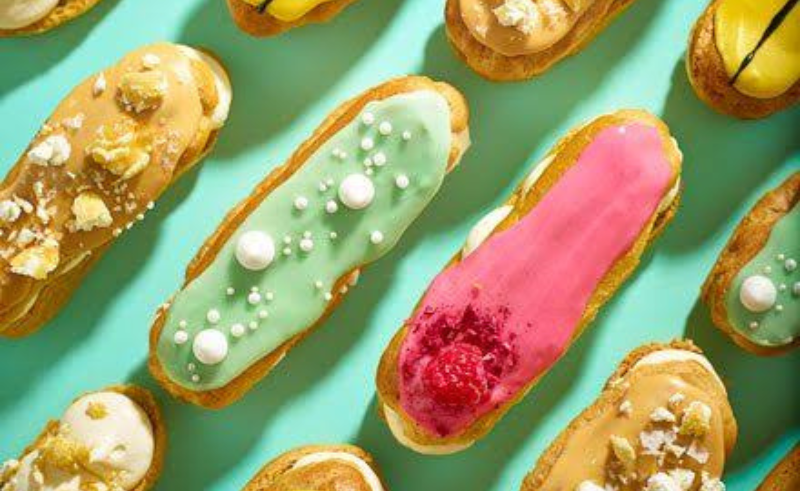 Amaretti isn't just rekindling our spirits during the midst of finals week with their love-infused cakes, they're altering the way we perceive chocolate-stained t-shirts.
Paul
Branches all over Egypt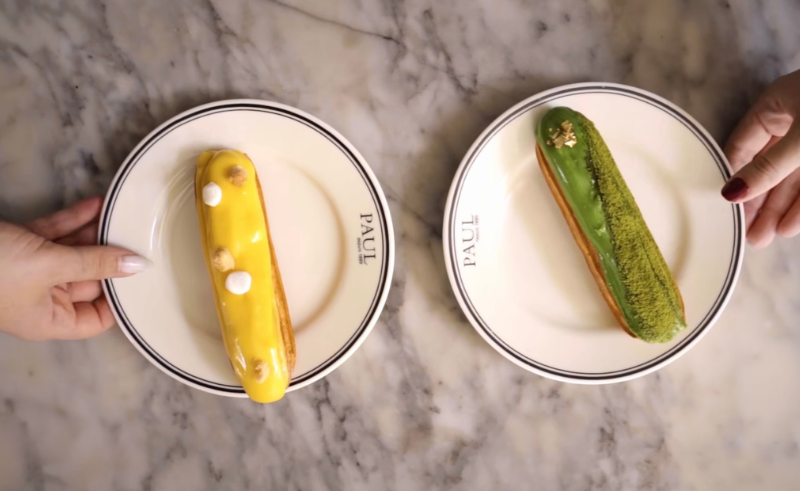 A timeless favourite, and a steadfast companion through heartbreaks and charming meet-cute dates, Paul's enticing new 'mean green' éclairs will allow you to fully embrace your matcha-loving it-girl era.
Simonds Bakery
Branches all over Egypt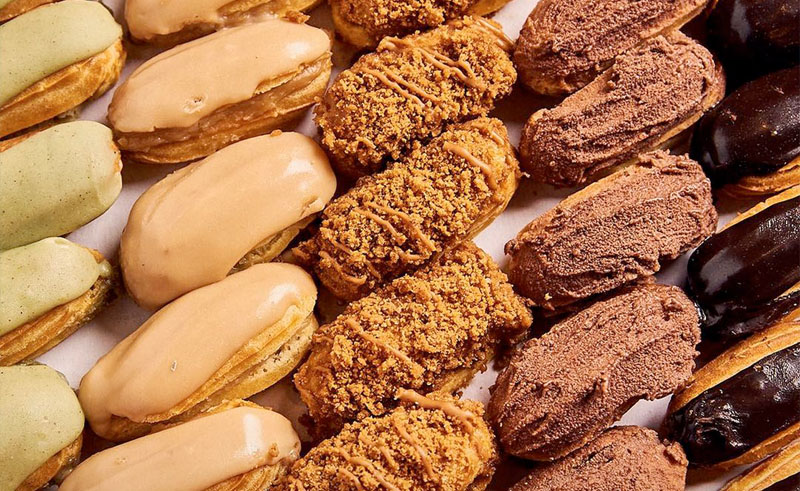 Golden orbs of petit choux puffs, brimming with velvety cream and enveloped in a range of flavours, Simonds' éclairs have been converting even the most discerning eaters into unapologetic éclair connoisseurs since 1898.
Madeleine
Degla, Maadi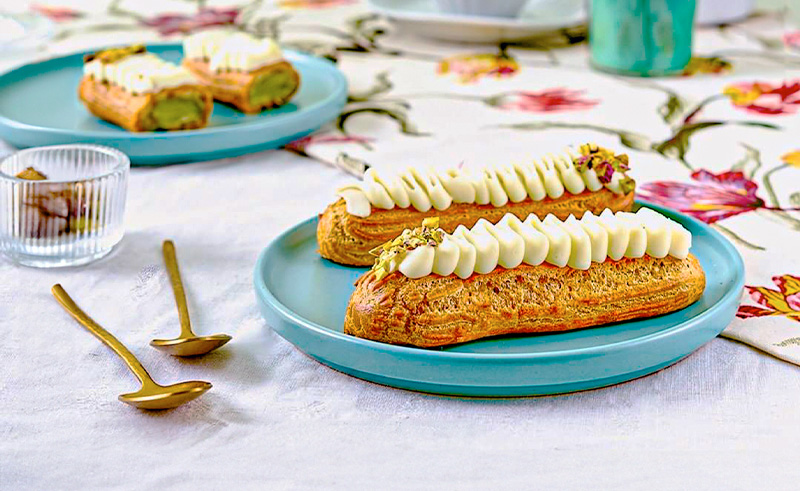 Covered in elegant swirls of whipped cream, Madeleine's éclairs embody everything you desire, complete with a touch of Parisian flair.
Sugar by Salt
Delivers all over Cairo
Sugar by Salt offer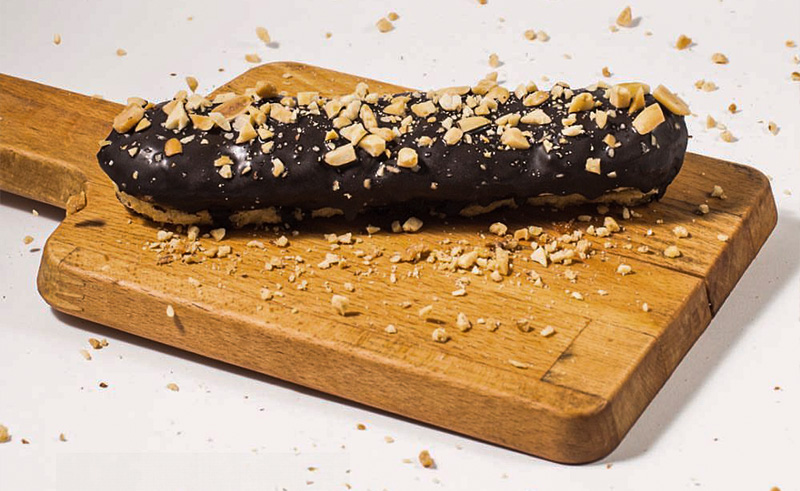 s petite, delectable éclairs so irresistible, you could easily devour a dozen while indulging in lively gossip with your besties. These treats are not only delicious but also gluten, dairy, and sugar-free.
Baron Pastry Shop
Baron St, Heliopolis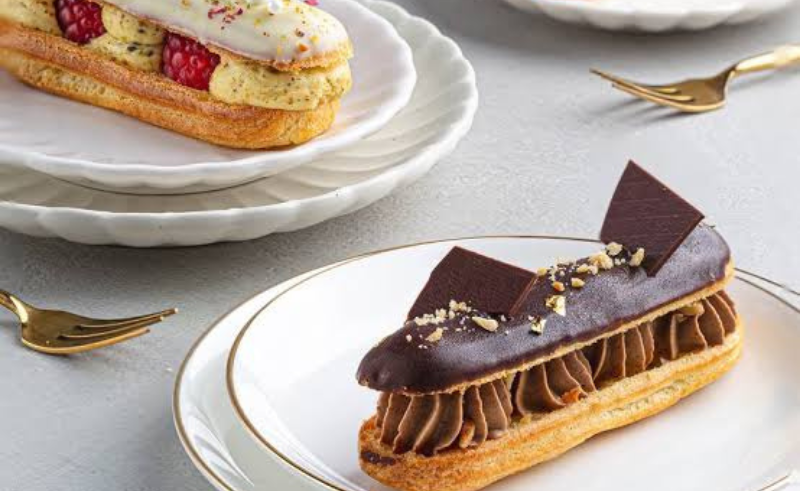 Perhaps not on everyone's radar, Baron's Bakery is the perfect destination to charm that special love interest of yours (yes, the one you've been texting non-stop) with elegant and delightful éclairs.
Ratios
Street 85, Maadi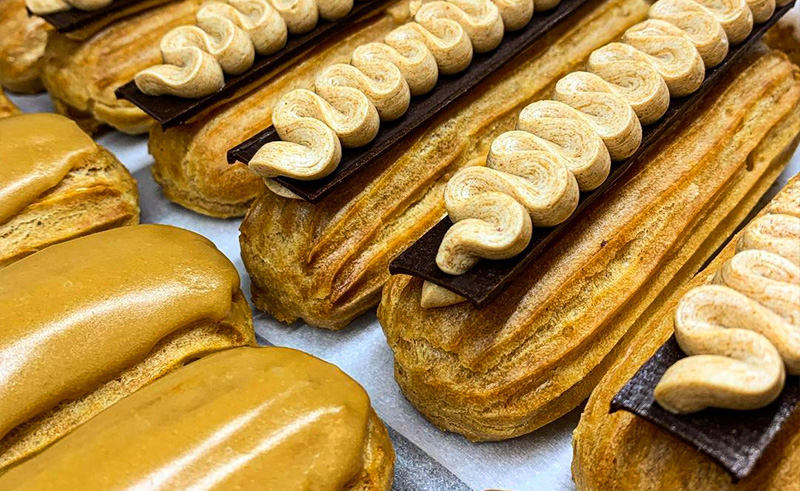 Witnessing Ratios' freshly baked éclairs, neatly arranged in glass cases, was undeniably a moment of love at first sight – one that justified waking up at 6 AM.
Delices
46 Saad Zaghloul Square, Alexandria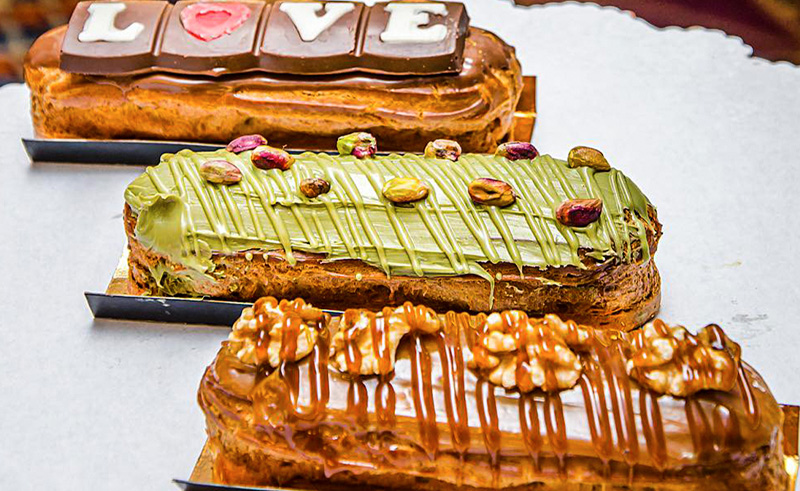 Founded in 1922, Delices, once a favoured gathering spot for Alexandrian socialites, offers an array of perfectly balanced éclairs.
Le Plat Rose
Delivers all over Cairo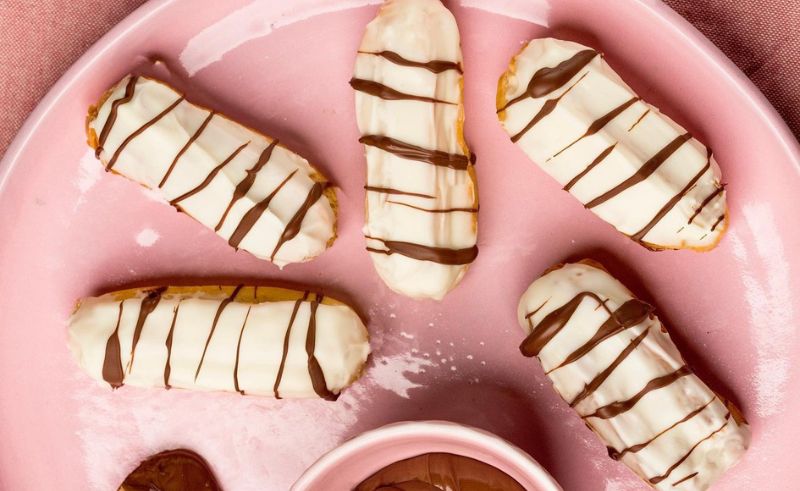 Life takes on a rosy hue at Le Plat Rose. Infusing a powder room aura into their dainty éclairs, this online dessert shop's delicacies evoke the whimsical charm of Wes Anderson's pink-themed miniature paradise, 'The Grand Budapest Hotel'.
Naila
Delivers all over Cairo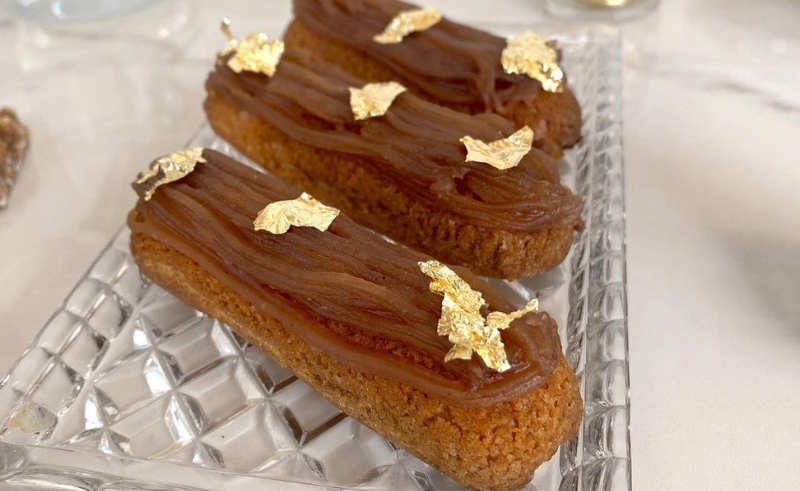 Catering to our dessert fever dreams, Naila's éclairs aux marron, adorned with 24-karat gold leaf flakes, promise to elicit audible expressions of delight with each delectable bite.