World of Food Celebrates Artisanal Delicacies & Traditional Favourites
Culinary powerhouse Eatery just gave birth to a game-changer.
Have you ever had onion jam? What about tigernut milk? Well, World of Food specialises in them and then some more, and we're, quite frankly, obsessed. World of Food came to be when Eatery came into our lives back in 2015. However, it never truly came to life until Sahel in 2020 which is when they realised they need to bring it back to Cairo.
The green chili at World of Food
''Food is more than what you eat, and this is what the World of Food is all about,'' says owner Mae Sakr to SceneEats. ''We want to celebrate food as it should be by exploring artisanal delicacies and traditional favourites. We also celebrate ingredients, empower local growers and showcase unique international finds.''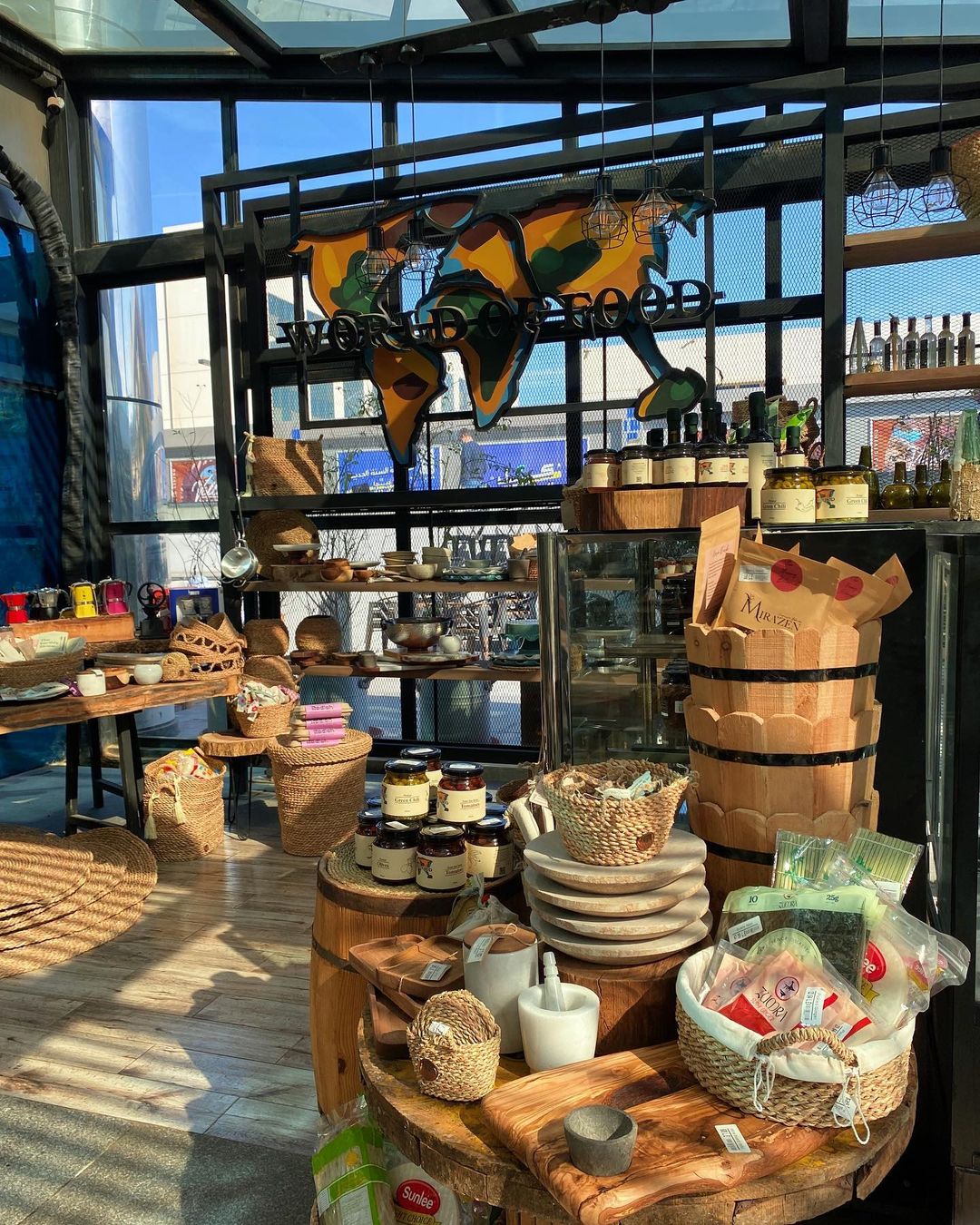 The World of Food aisle at Eatery
Every product at World of Food has a story to tell, from their savoury jams like tomato basil and chili; to their very own olive oil and honey; and even items like energy bars and Italian cookies. The limit does not exist at World of Food.
You can find them upon entering Eatery at Cairo Festival City Mall in New Cairo.