10 Reasons To Go To Rou7 Festival By Dune Raider
One of the most laid-back yet enlightening festival on Egypt's event calendar, Rou7 will take over Fayoum's Zwara ecolodge this month. Find out more here...
Are you a musician, poet, yogi, meditation aficionado or just an all around happy, positive, life loving person full of good vibes? If you answered yes to any of the above, keep reading. Rou7 is an upcoming festival aimed at you. Forget the daily stresses of life and get ready to look within, pack up and get out of Cairo to one of Egypt's most beautiful cities, Fayoum. Rou7 is a three-day festival that is taking place at the Zwara ecolodge, Fayoum, during 29th to 31th October 2015. In order to ensure a wholesome setting and atmosphere, the festival is based on principles that are closely in line with the environment; it is a priority to be environmentally and economically aware as well as sustainable.
Here is a list of things you simply cannot miss that are taking place at Rou7.
Yoga, Meditation and Gong Healing
If Rou7 was a Zen amusement park, this would be the main attraction for sure as nothing beats a day filled with connecting with yourself and the beauty of nature. Experienced yogis, healers and meditation leaders have been enlisted by the Dune Raider crew to make sure you get the most of the sessions. Ahmed Osman's Akhanda yoga sessions and Iman ElSherbiny's Ashtanga variety are two you should especially look out for.
Music Performances
With performance from such outstanding artists such as Ensemble Ibn Arabi, Zein Mahmoud, Wael El Fashny, and Nas Makan, there's no shortage of grooves to get down to. Looking for truly inspired, ethnic musicians to make up their programme, Dune Raider have certainly got it right - expect ZERO DJs, lots of real, authentic Arab instruments, and music you truly won't hear anywhere else.
Gardening Workshop
The peace of mind and Zen one can get from spending time with nature planting seeds and gardening is unmatched. Join the workshop and learn to make it a daily habit with the Rou7 experts.
Mandala Drawing
Manadalas are geometric pieces of heaven, get in on the fun and paint the world full of these amazing paintings and you'll be the go-to guy or girl among your friends for tattoo designs, unique posters and more.
Five Elements Dance Workshop
Because there's no better energy outlet than dance, this workshop is bound to teach you how to get down, while retaining the correct posture and saluting the five elements that make up life; earth, air, water, fire and space.
Hiking and Camping
Go out and discover your surroundings at the lodge, with the beautiful Fayoum landscape setting the scene for killer Instagram pictures
Pottery Workshops by Local Artists
Fayoum is famed for its culture and handicrafts; get to know the art of pottery from those who have been doing it for generations.
Inshad Workshop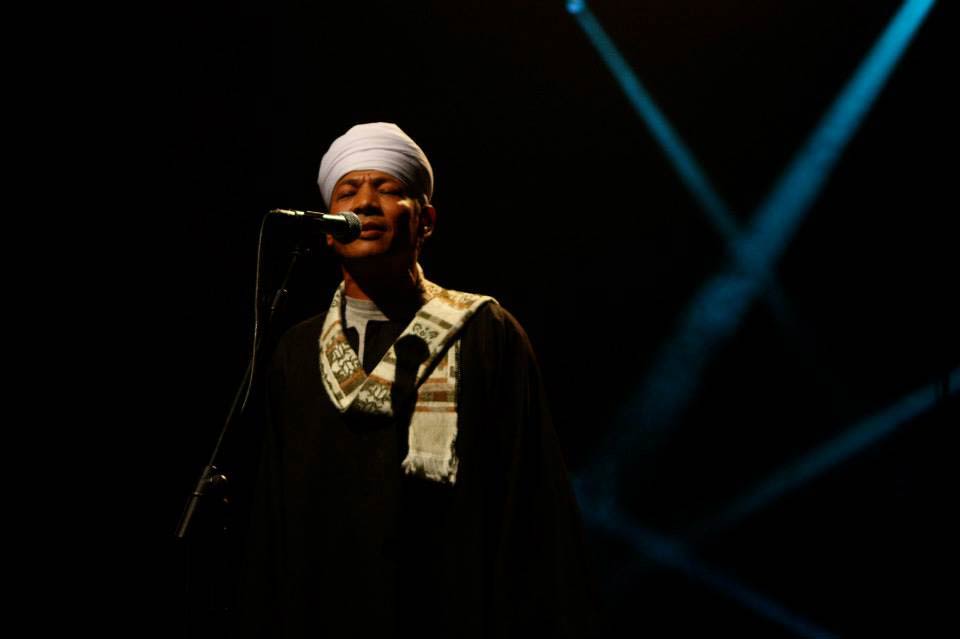 Zein Mahmoud, who is also one of the performers, will be spearheading this workshop teaching you the beauty of Islamic poetry and the intricacies of performing it.
Horseback Riding and Camel Trekking
Nothing beats a camel trek by night while star gazing. Or join up the horseback riding that will be taking place for a more adrenaline-fueled event
So get tickets now and join the only festival of its kind in Egypt and the Middle East, bringing together spiritual teachers, poets, yogis, musicians, artists and lovers of life within the context of an uplifting and wholesome community.
Tickets will be available at Alef Bookstores and Dune Raider office.
For more information, visit the event page here.