Lunch & Lounge by the Sea at Lucida on Egypt's North Coast
Lucida Coast breaks down the barriers between its beautiful beachside setting and its luxury fine dining experience at Hacienda Red.
With its pure white arrangements rising gracefully out of the gold and blue shores of Hacienda Red, Lucida Coast is not just the latest fine dining establishment to make its mark on the North Coast. It's dismantling the barriers between luxury culinary experiences and the openness of its Sahel setting, allowing us to stride directly from the shore to its beach bar, creating an atmosphere in which we can let our frizzy summer hair fly free whilst sitting down beneath their umbrellas to sip from their expertly mixed cocktails.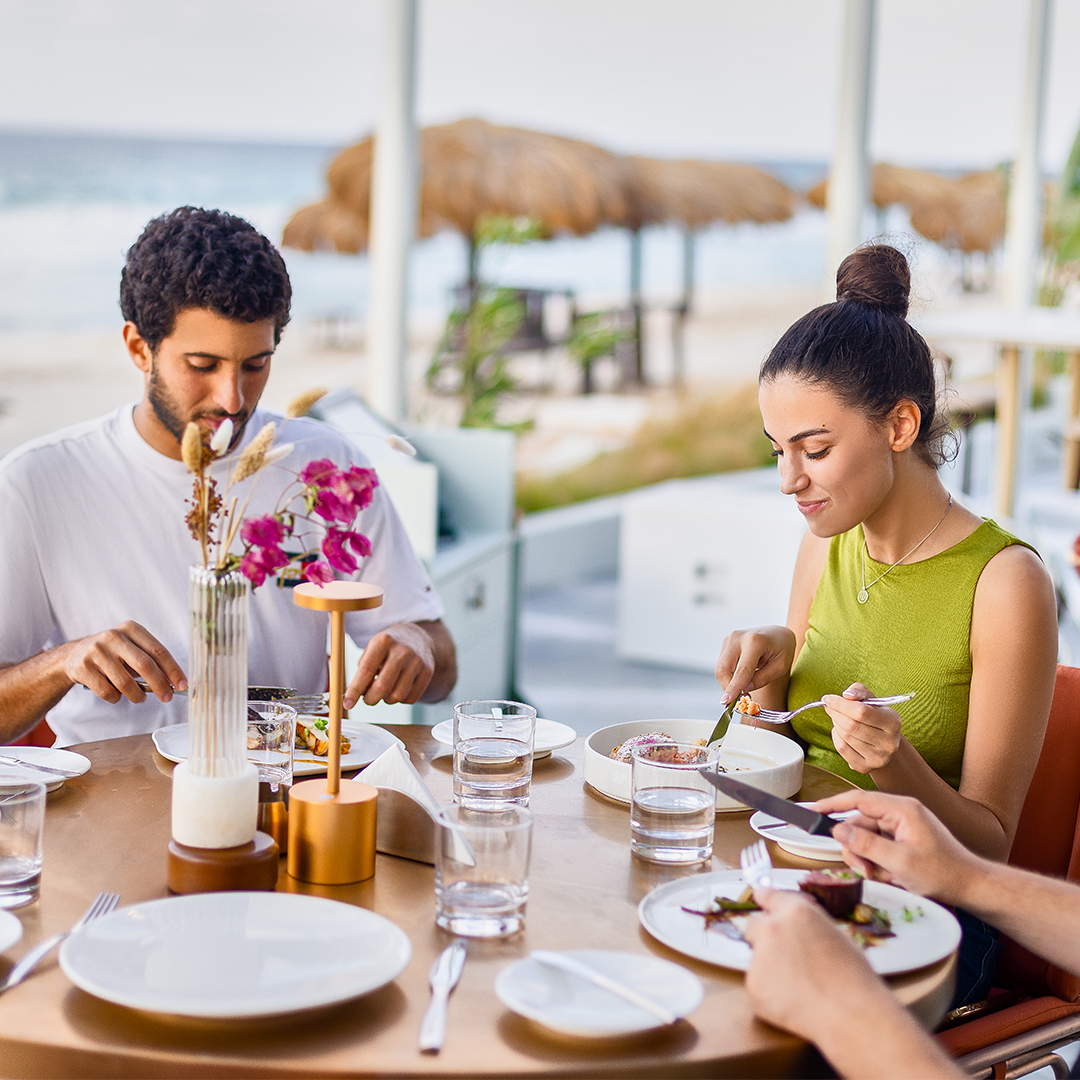 Even within the heart of Lucida Coast you will find there are no walls separating you from the view of the Mediterranean Sea, the only indicators that you are - from a certain perspective - indoors being the slim pillars holding the roof above your head, an island-shaped structure that blocks out only the worst of glares from the sun.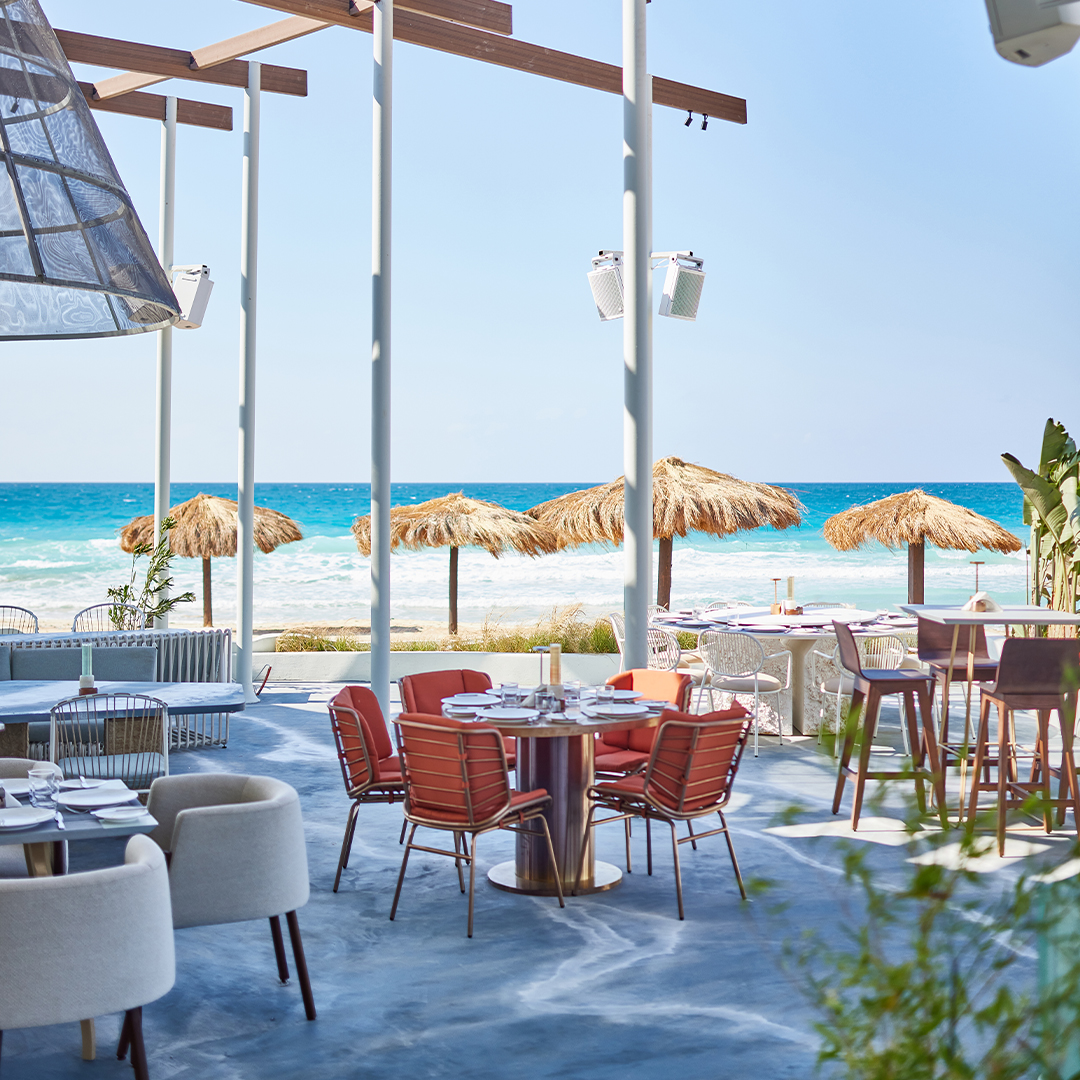 Depending on the time and mood Lucida Coast offers a number of menus, giving you the option of sitting down for a serene brunch with crespelle filled with ricotta-spinach in tomato sauce or Bavette al Pesto di Basilico, passing around beach platters with truffle & taleggio fries or wagyu beef sliders during boisterous group hangouts, or sampling signature pizzas cooked straight out of an oven from Italy's Pizza Academy.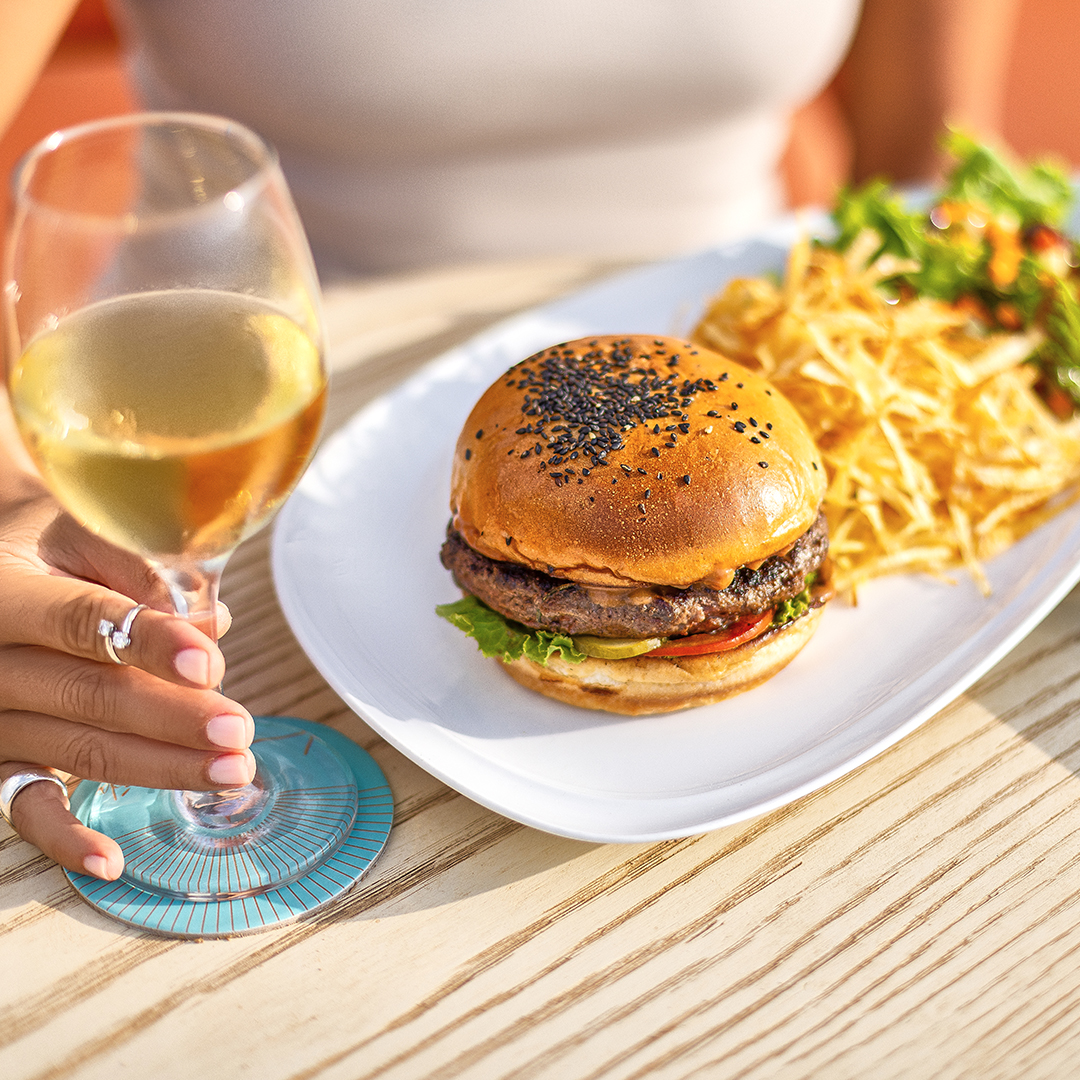 Lucida Coast invites its guests to bask in the breeze of the North Coast with its brunch and lunch menus from 12 PM to 7 PM, while their dinner menu is available from 9 PM to 2 AM.