New Year New Journal: 12 Brands Making Delightful Diaries
Nothing perks us up like some brand new stationery supplies. These 12 shops will help you start 2022 off on a high note(book)...
If you get all giddy at the thought of a fresh, crisp notebook and colourful ink pens, then chances are that you house a small Monica Geller within you. It's fine, so do we— and nothing perks us up like some brand new stationery supplies. Even if you don't feel the same, well, you'll still need new stuff for the spring semester. And trust us, it's a lot more fun when your supplies match your personality. Here are 12 local stationery shops to start 2022 off on the right foot…
MOFKERA // @mofkera_notebooks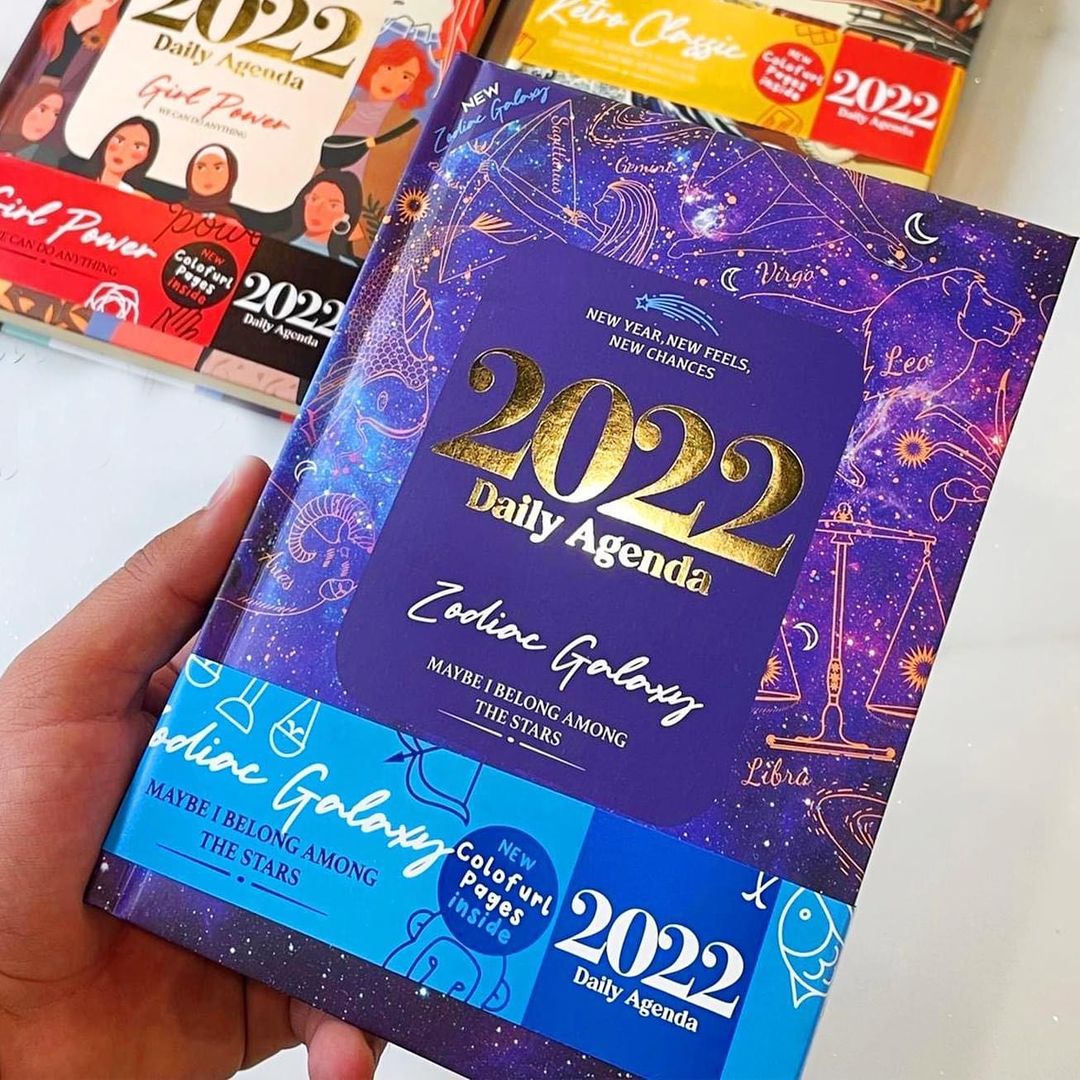 One of Egypt's most popular destinations for all things productive, Mofkera makes products for kids and adults alike. Notebooks, pencil cases, pens, and colouring books are just a few of this quirky brand's options.
DAWENHA // @dawenha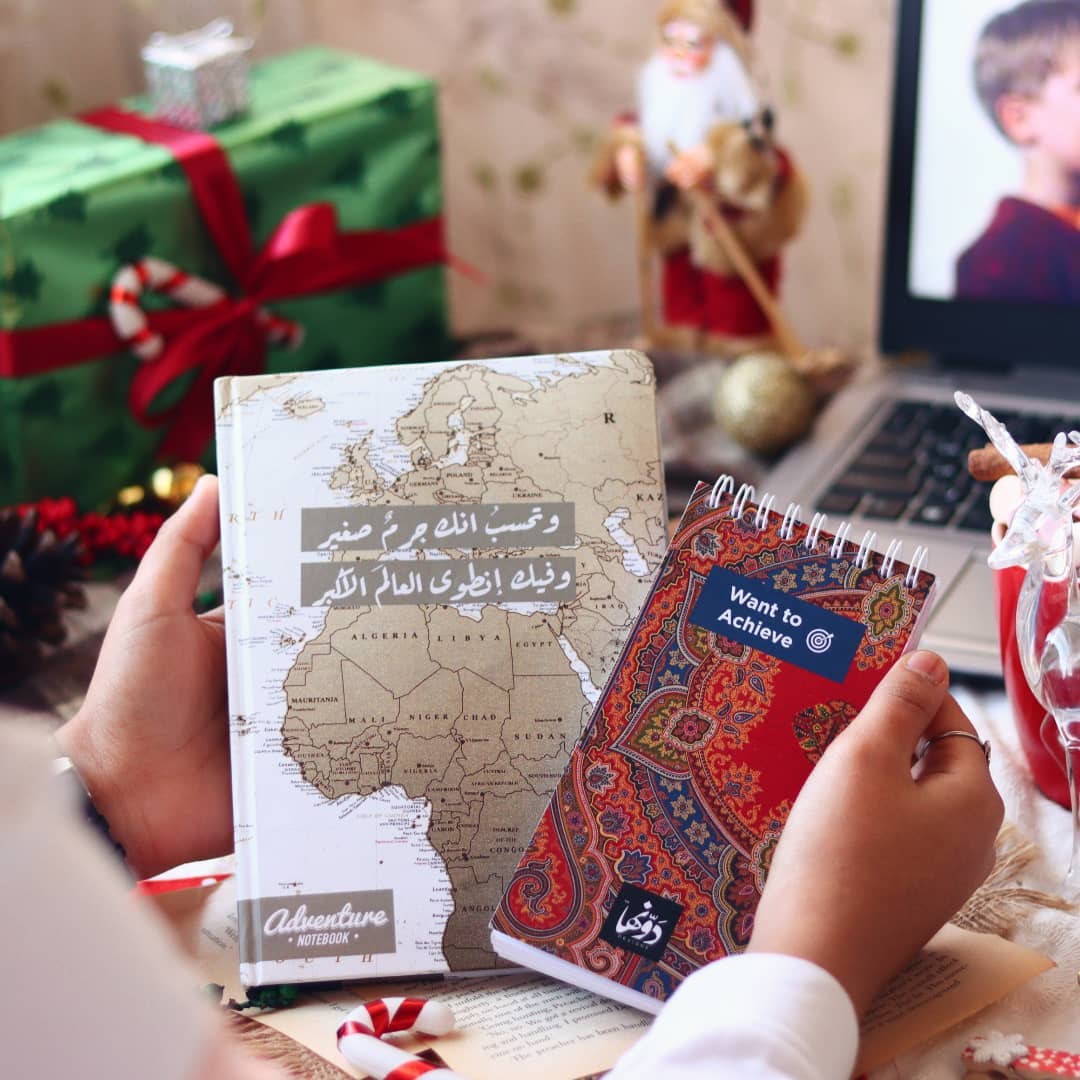 Giving Arabic calligraphy and Egyptian iconography the spotlight it deserves, these stationary products use every facet of local arts and literature as inspiration for their product line.
YM SKETCH // @ym.sketch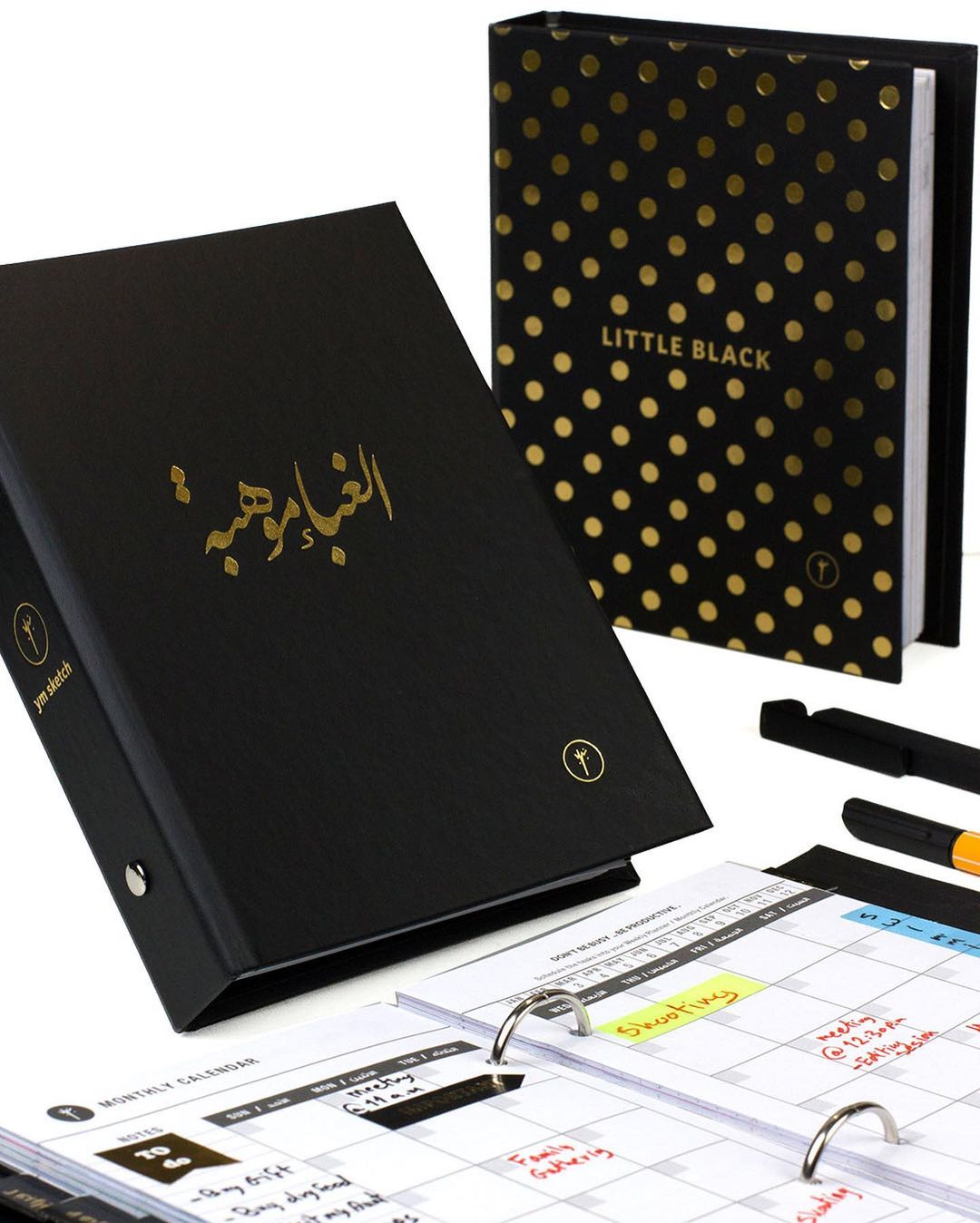 This brand donnes a stylish selection of planners, calendars, sketchbooks, pencil cases, stickers, magnets…you get the picture.
STICK TO THE PLAN // @sticktotheplan.egy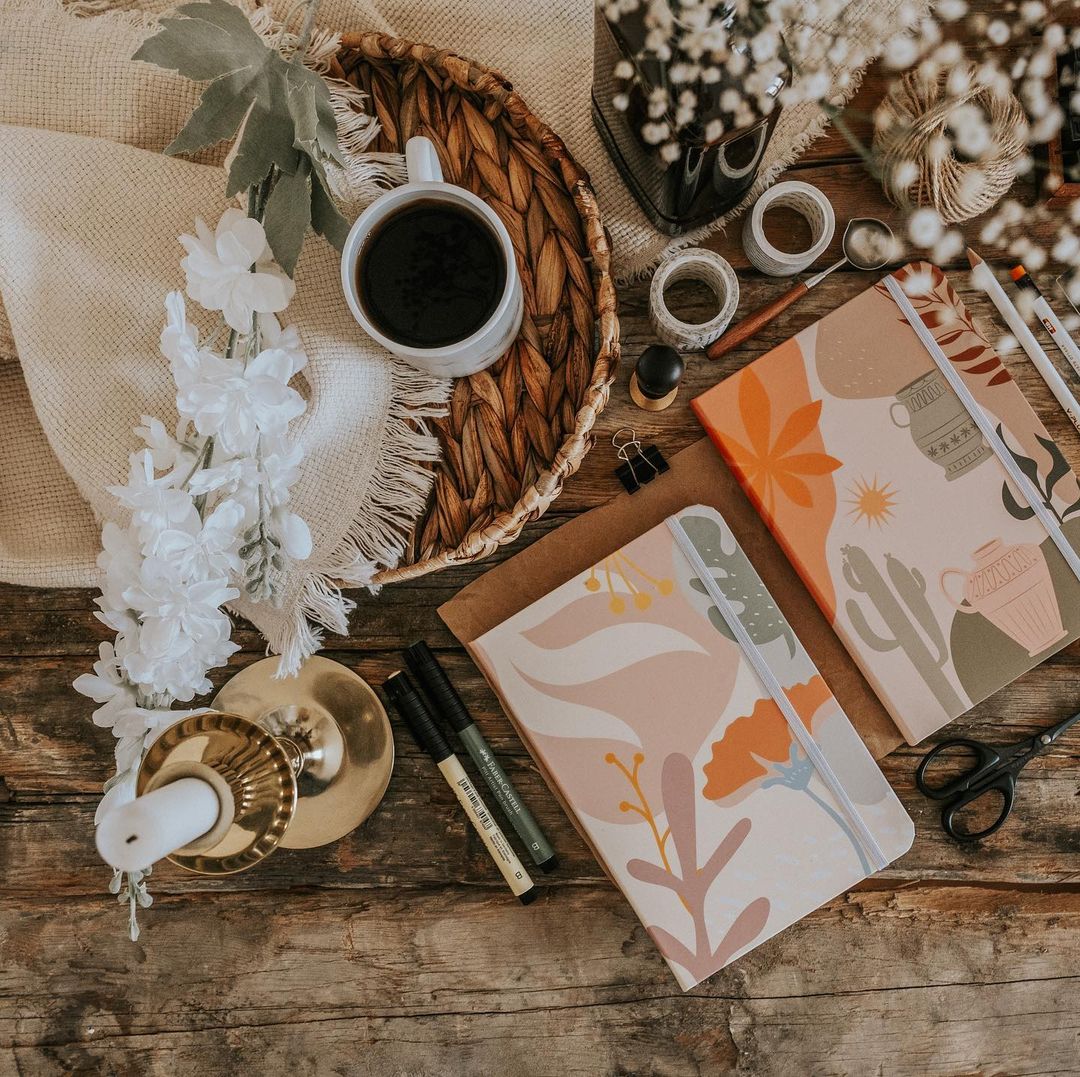 With highly aesthetically-pleasing planner designs, this brand makes stationary that will prove to be quintessential for the productive animal within.
XHBT SHOP // @xhbt_shop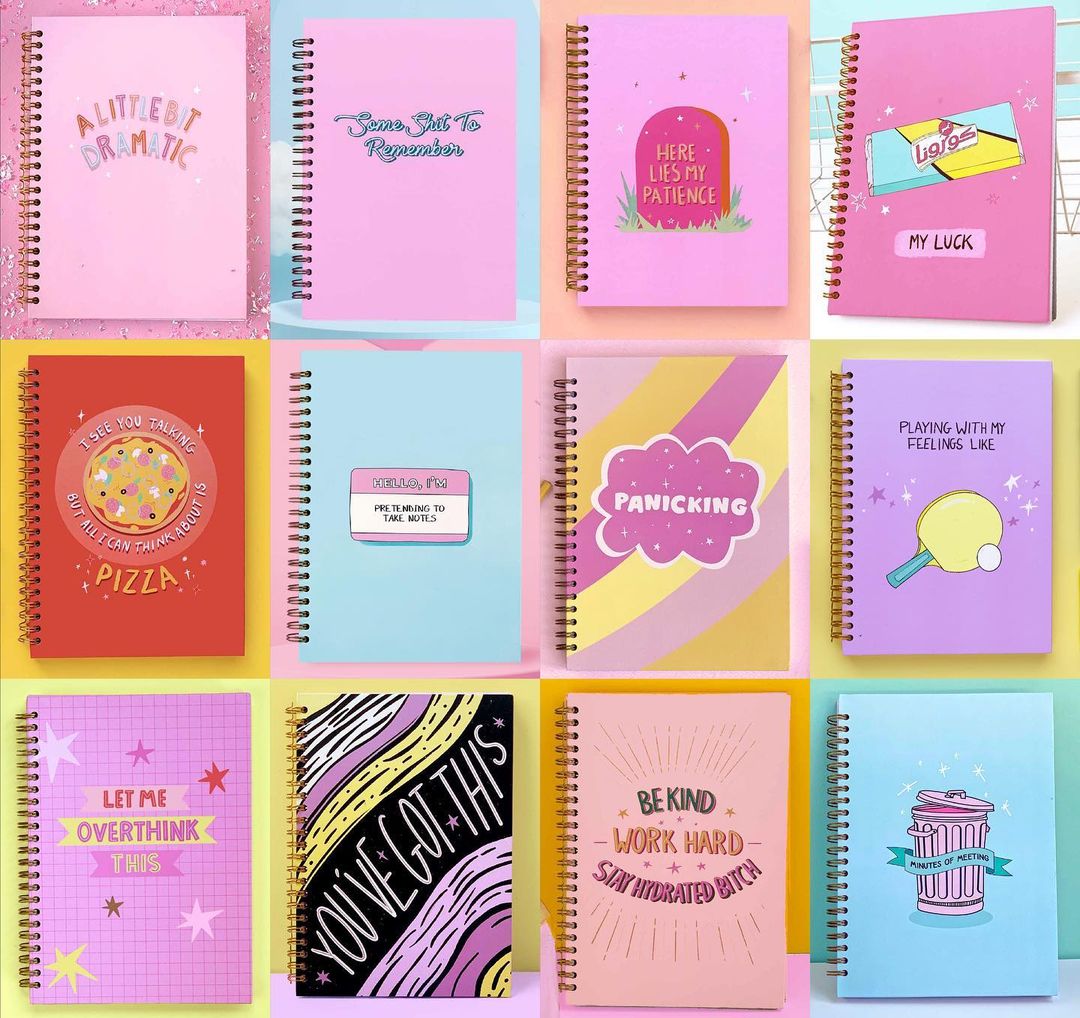 Making supplies with a bubblegum cute aesthetic, this stationary shop is your go-to for agendas, mugs, frames, and calendars that will make your work space Pinterest-worthy.
THE WRITE CONCEPT // @thewriteconcept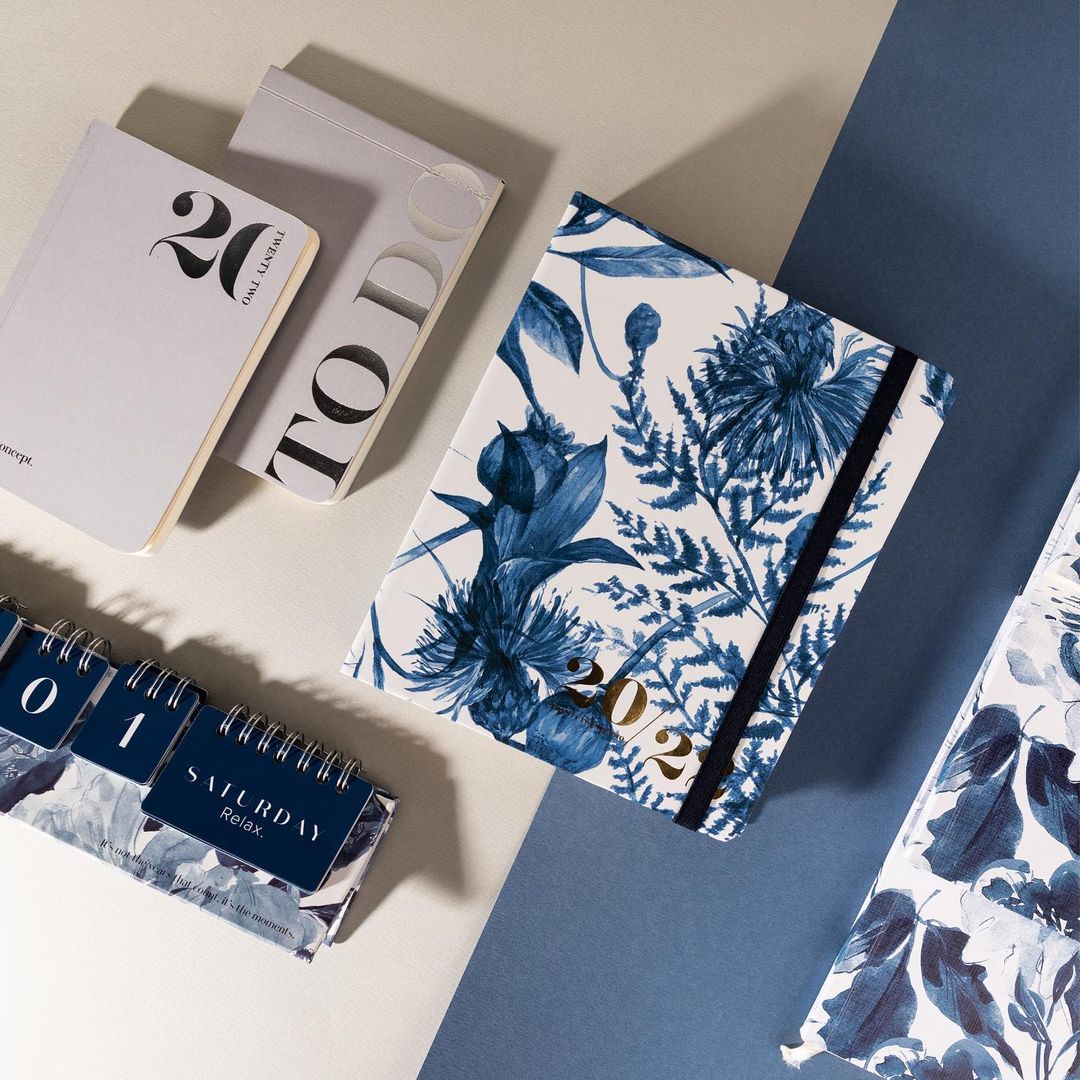 This notebook brand has 'design' written all over it— no pun intended. From sleek matte black agendas to give your work desk an edge, to Rococo-inspired blue floral patterns, there's something for busy bees of all tastes.
NOOTA // @nootastores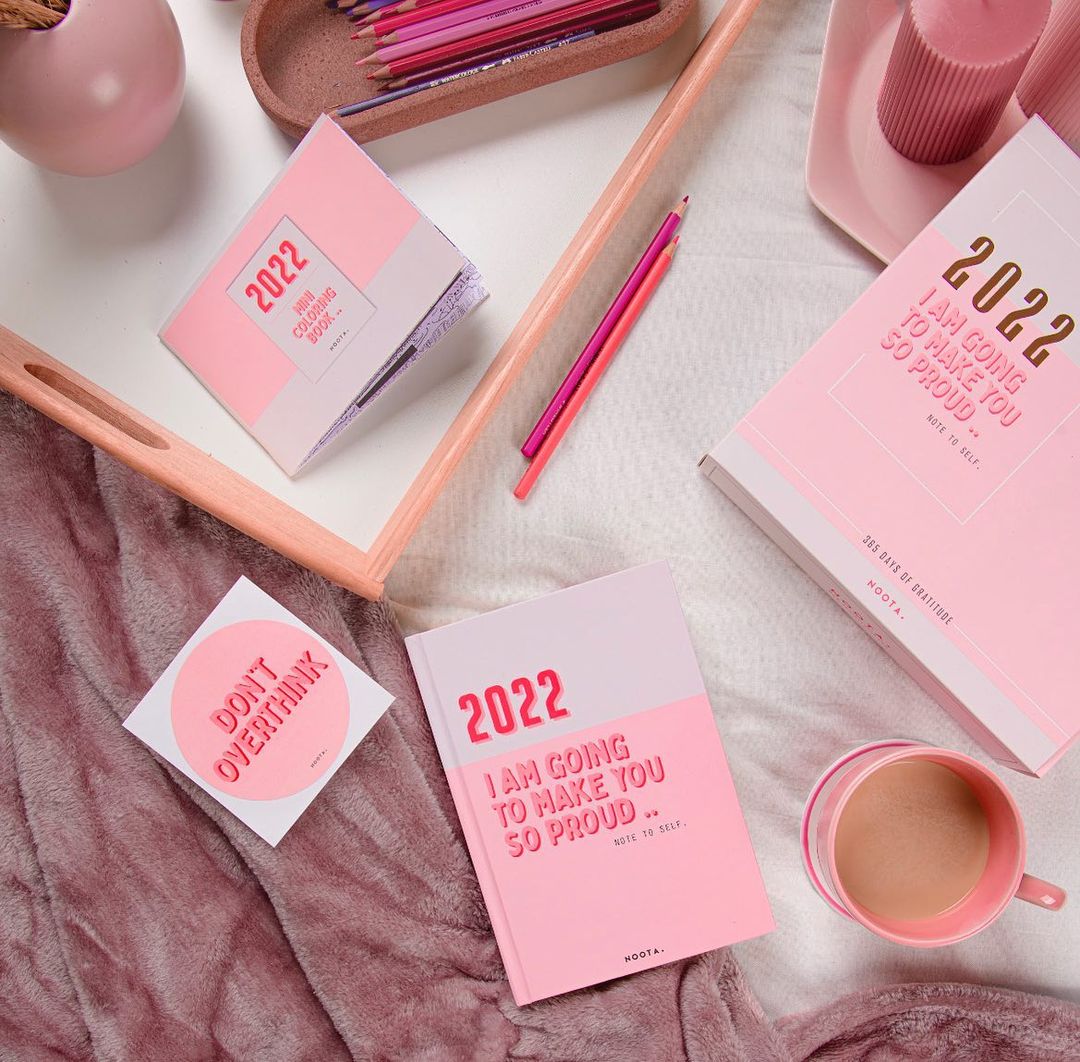 Helping you get stuff done in style, these fashionable stationaries are sure to make you proud of yourself in 2022. The shop has more than just planners and notebooks, with laptop cases and backpacks that will complete your office or library getup.
MARIAM RABEH // @mariamrabeh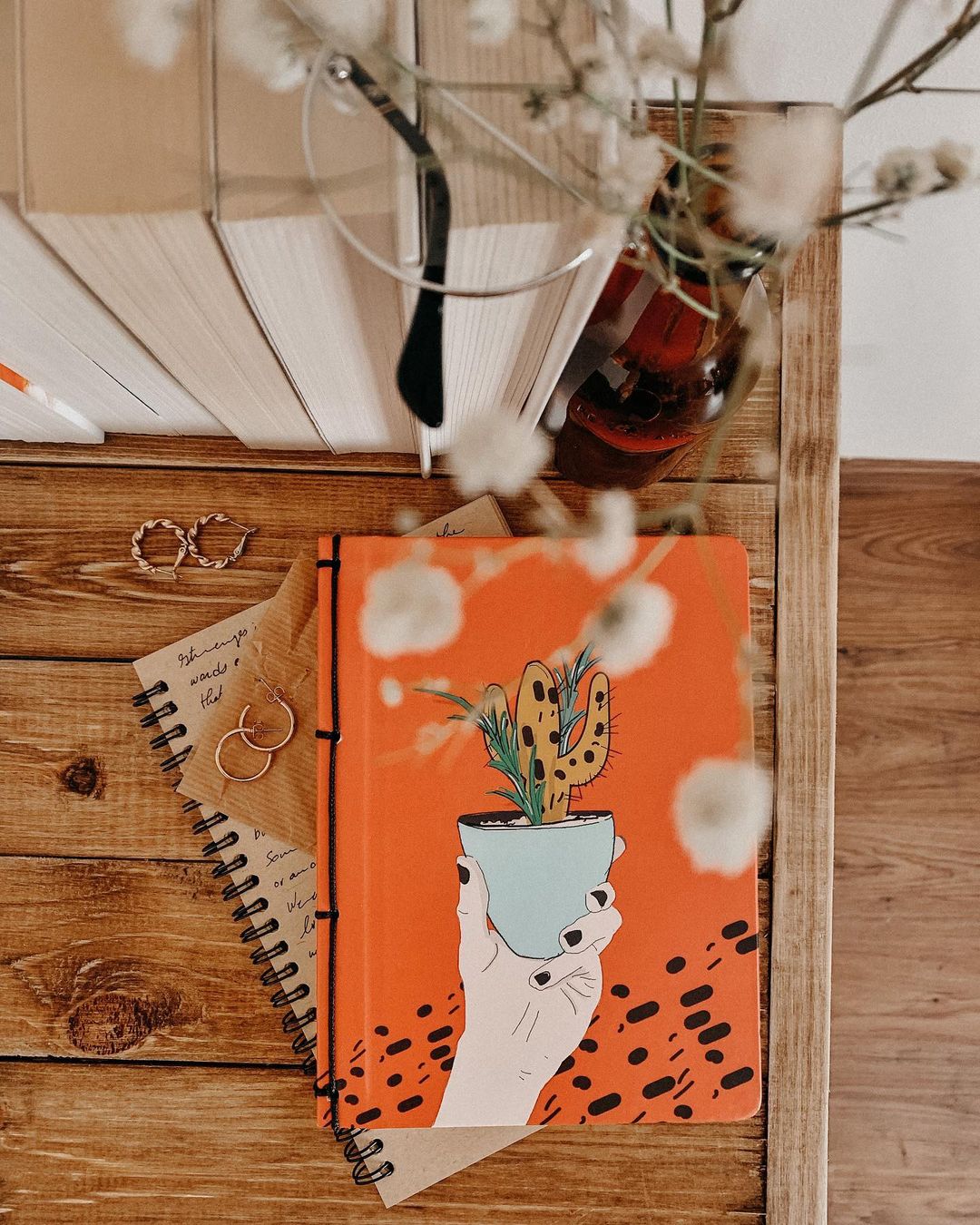 These notebooks, planners, and bags feature artist Mariam Rabeh's illustrations - which are entirely too cute to ignore.
DOTS PLANNER // @dotsplanner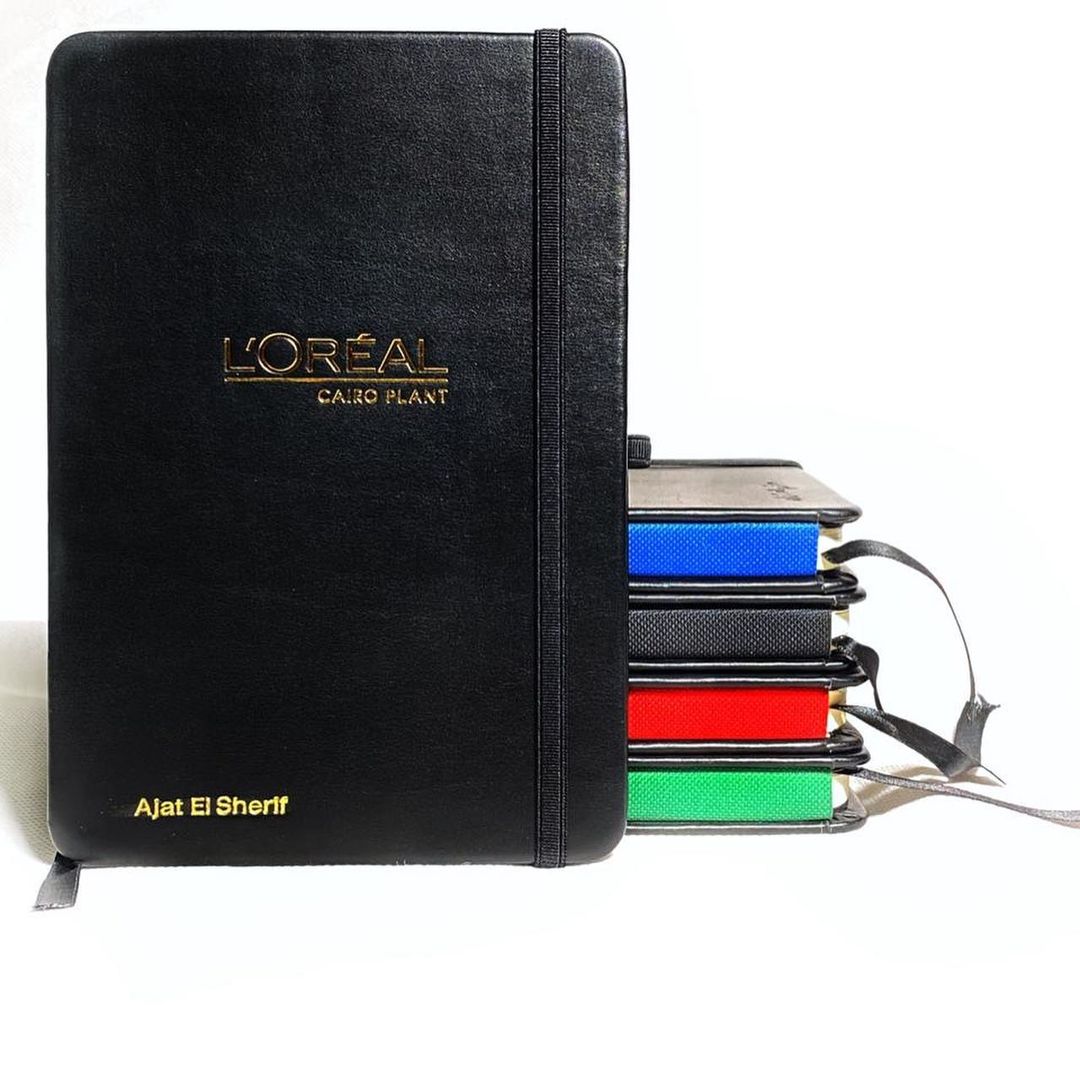 Offering customised planners, this brand makes bulk orders incorporating a company logo for your corporate team, or name engravings for that personal touch.
MUTEKI // @muteki.eg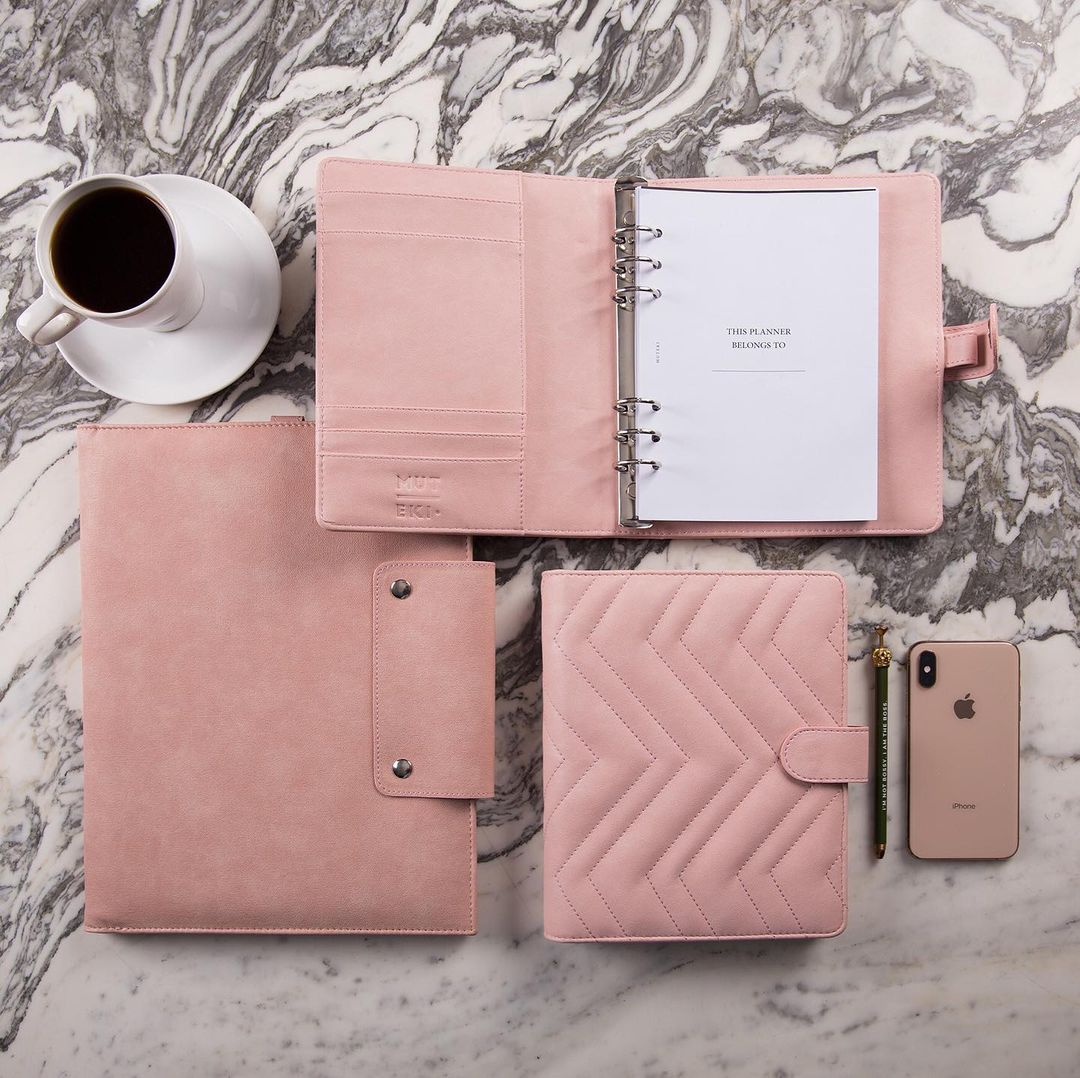 Crafting luxury stationery, these agendas and planners are made from leather and suede - only for the bougiest of working professionals.
NAMT // @namt_notebooks
A world of patterns, these notebooks will be best appreciated by those with a flair for the colourful. Whether it be Ramadan tent designs or Indian mandala patterns that float your boat, these stationary items will inspire the maximalist in you.
REWIND // @rewind.co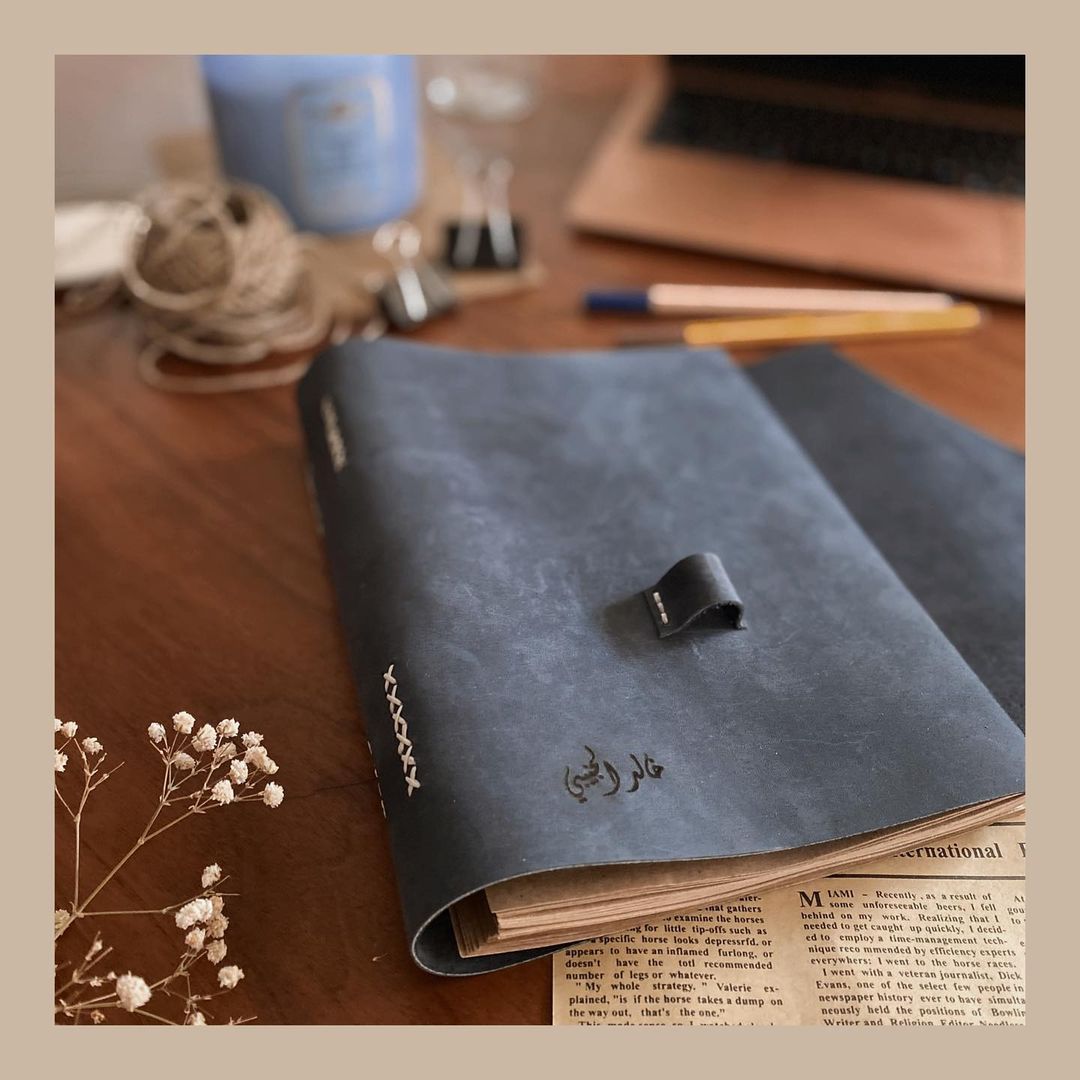 Handcrafted from genuine leather and hand painted with illustrations, each one of Rewind's journals is a step back into a simpler day and age, when personal items were one of a kind.