The Pink Pouch Brings 15 Female Creatives to Fight Breast Cancer
The 'Pink Pouch' by the 'SHE' campaign - which stands for 'Strength, Health, Empowerment' - is the result of 15 female-led creatives looking to raise funds for early detection of breast cancer.
15 female-driven initiatives and creatives have come together to fund 200 early detection mammograms and sonar for women all across Egypt, in recognition of international breast cancer awareness month. The 'SHE' campaign - which stands for 'Strength, Health, Empowerment' - offers a series of talks and events that look to raise awareness on breast cancer, and inform women of the resources that are available to them, including symptoms, support groups and early detections.
And to help raise funds for the mammograms and sonar, the SHE campaign is selling 'The Pink Pouch', a bag produced by Badaro that contains a multitude of products by female-led brands, including a pearl breast-themed necklace by FforFarah, a 'gratitude journal' by Grain, a soap bar by Norshek, a pin and pamphlet by Baheya Foundation, a silk scarf by The Nook, a 20% gift voucher for an online course by Mother Being, campaign stickers by Laila Amin and Malak Mavrakis, and a campaign poster by DS impressions.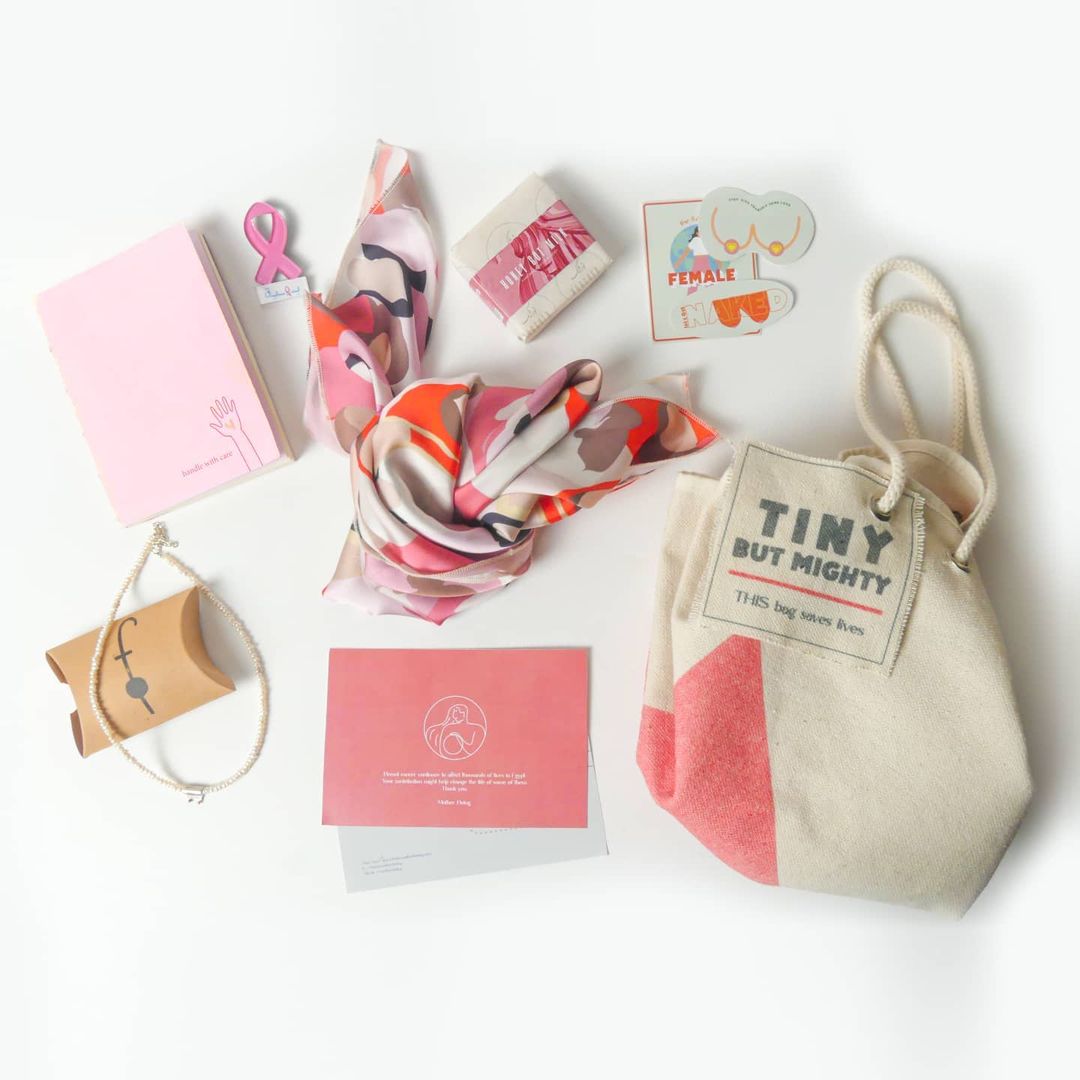 The Pink Pouch costs EGP 1,500, and can be bought at the campaign's October events, such as the upcoming talk by Nour Eman and representatives from the Baheya Foundation at Cairpolitan on October 24th, or through their website at she-campaign.shop.