Baalbeck International Festival Returns Online on July 9th
The Baalbeck International Festival is set to return in online form on Friday, 9th of July, shedding light on young Lebanese artists in a peculiar musical experience set amidst the ruins of Roman temp
With its first edition in 1955, the significant cultural event witnessed its first disruption in the wake of Lebanon's devastating civil war, and was subsequently suspended from 1975 to 1996.
The Baalbeck location remained central to the festival for its contributions to Lebanon's tourism economy, but it experienced its second disruption in 2006, during the Israeli-Lebanese War, when it was forced to temporarily be held in the Lebanese capital, Beirut. Once again in 2013-14, the festival took place in Beirut due to the spillover of the Syrian Civil War into the Bekaa Valley region.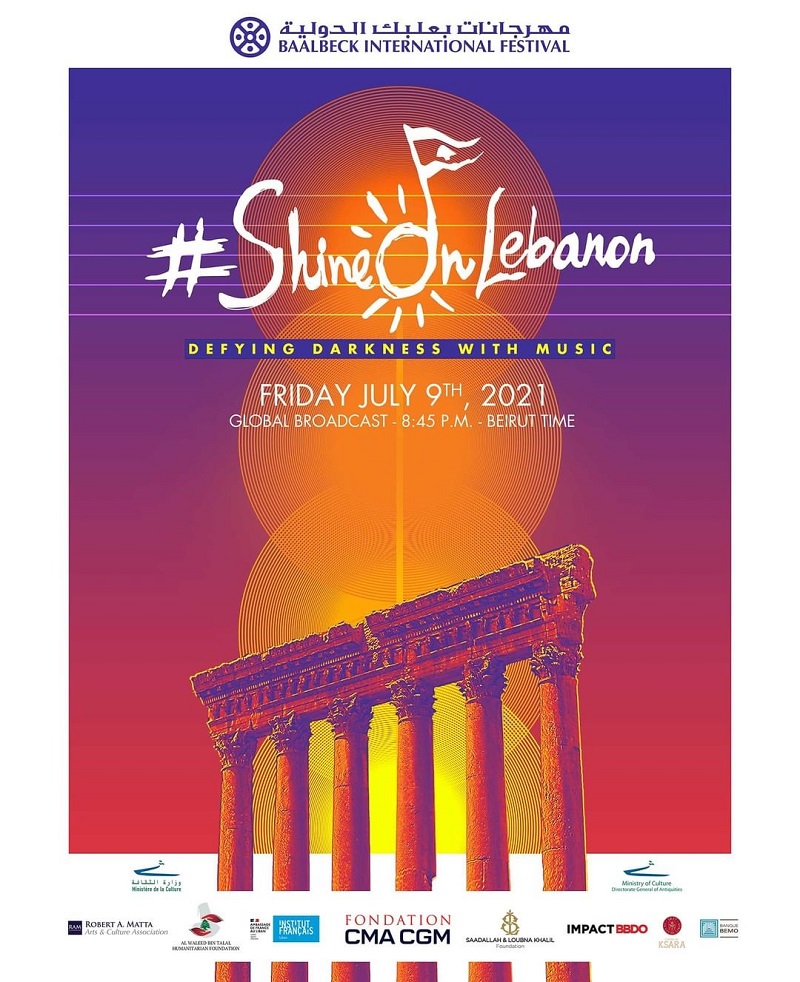 However, since 2015, the festival has returned to its hometown, where it continues to "project a positive image of Lebanon and aims for a better country by promoting culture, tourism, and peace."
Having laid out the stage for the likes of Aznavour, Sting, Johnny Hallyday, Massive Attack, Ibrahim Maalouf, and Bob James, it has been a hub for internationally-acclaimed talent.
This year, the festival is set to witness a host of local talent, featuring names such as Ghenwa Nemnom, Blu Fiefer, Zef, Hana Semaan, Makran Boul Hosn Quintet, Postcards, Serge, Taxi 404, and Vladimir Kurumilian.
The festival is set to be streamed live this Friday, July 9th at 8:45 PM Lebanese time, on MBC 4, Shahid, Facebook Live, and the festival's YouTube channel, stay tuned.