Ballroom Blitz: The Beirut Club Born of Collaboration & Necessity
SceneNoise contributor William Mahfoud dives into the past and future of one of Beirut's favorite underground nightclubs finally reopening for a mammoth new season.
Before The Ballroom Blitz opened, there wasn't much happening in Beirut in terms of alternative clubbing. As I recall, the only club I could go to and listen to proper breaks, nasty dubs, and weird techno was a small 100-person basement called Yukunkun. But when Moe Choucair teamed up with Joe Mourani and Studio Safar in 2017, The Ballroom Blitz was born. As the name suggests, it was a blitzkrieg on the Lebanese scene, which was oversaturated with mass-produced sounds, over-priced tickets, and backstage culture. There was a need for something new, and The Ballroom Blitz provided it.
The Backstory
As few people know, The Ballroom Blitz started as a small club night in a resto-bar called Stereokitchen in 2017, on one of the busy pub streets called Gemmayze in Beirut. The event began as one of many experiments aimed at introducing new sounds to Beirut nightlife. After many trial names, they eventually landed on 'The Ballroom Blitz', which was thought of by Andreas, owner of Torino, one of the oldest OG bars in Gemmayze. Stereokitchen is where Moe Choucair, who was then a resident DJ there under the alias of Jack The Fish, met Joe Mourani, the owner. Through this meeting, the discussion began about the need for an alternative club in Beirut. The logic was not far-fetched, as their small night in Stereokitchen quickly reached maximum capacity, and necessity simply stated that they needed a bigger venue.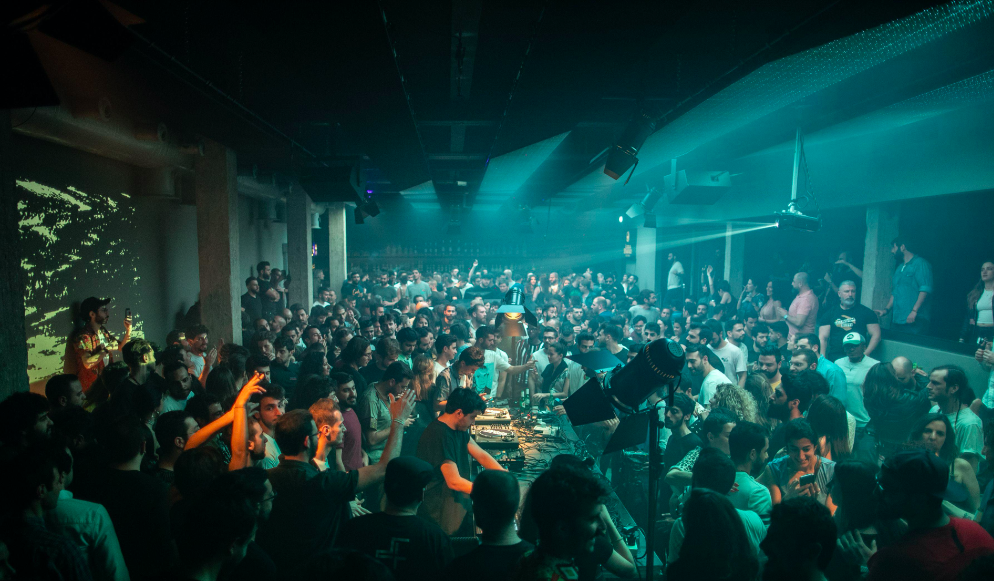 The Space
Landing on the current venue that The Ballroom Blitz occupies today was love at first sight. Transformed by Paul Kaloustian, with the help of acoustic engineer Fouad Bechwati, the space quickly became known as Beirut's next big thing. Centred around a circular acoustic tunnel, where sound does not travel while moving from room to room, clubbers get this feeling of being in a maze. It's easy to get lost because even though there are technically three rooms, the club is divided into 8 unique and functional spaces (some of which are hidden secrets). Through these details, one realises how everything about The Ballroom Blitz was thought out from start to finish, seeing a club night not just as a place to get drunk and dance but as a sensory experience that unfolds over time. Similar to a video game with a storyline, you start somewhere and end somewhere else, with little side-quests along the way.
The Sound
When starting as a small club night, The Ballroom Blitz's idea came from frustration with the Berlin sound's oversaturation in Beirut's nightlife. Not that there is anything wrong with Berlin culture. But the idea was to showcase great electronic and influential music cultures from all over the world that have always influenced each other. From Detroit and Chicago to London and Manchester, then to Berlin, Rotterdam, and the rest of Europe, electronic dance music is an international phenomenon that shouldn't be digressed into one city's 'aesthetic'. It all evolved together.
The Ballroom Blitz often seems misunderstood. While people in Beirut are accustomed to knowing what to expect on a club's dancefloor, The Ballroom Blitz aims to surprise. It's easy to book safe names that can bring in a certain number of tickets; it's not easy to take risks and bring something new to the table. Since 2018 until now, they've booked dance music acts, including Bradley Zero, Bakisa, MEOKO, while their December lineup features artists such as Anthon, Chordal, Ledwarf, Rita, and more. In many ways, this is where Ronald Hajjar, aka Ronin's input, was vital to the success of The Ballroom's line-up curation. While Moe Choucair (now known as Bakisa) has a somewhat eccentric taste in music, Ronin had more of a business-minded view of what worked and what didn't on Beirut dance floors. It was this back-and-forth that created the perfect balance between experimentation and crowd-pleasing.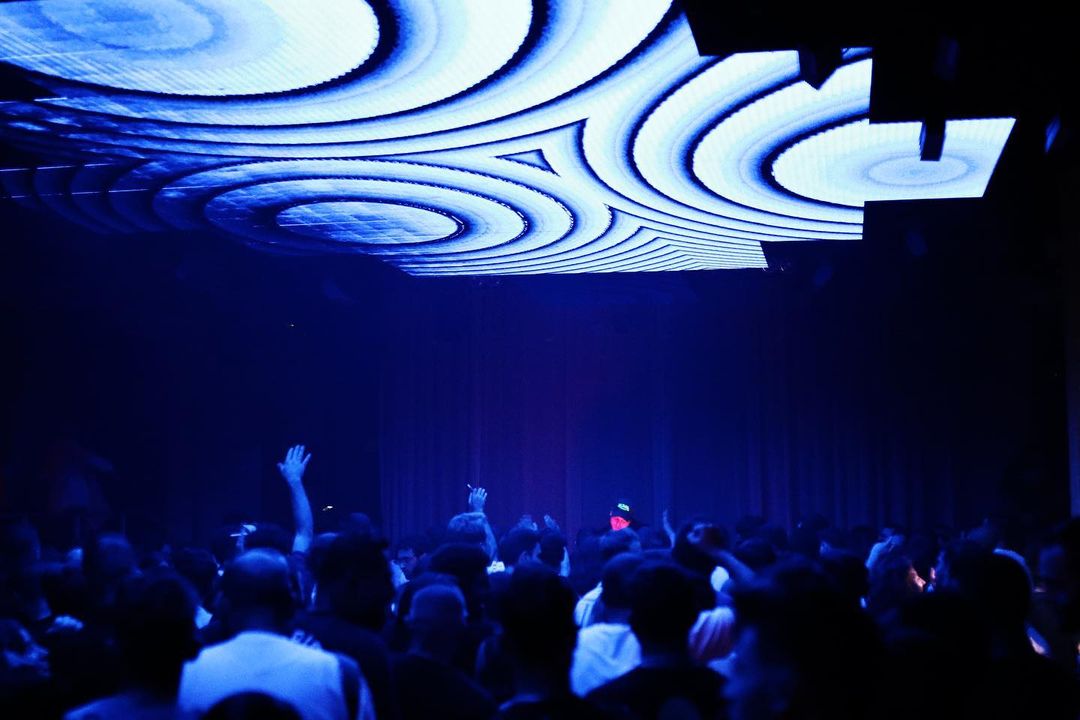 The Concept
Starting in an oversaturated market bustling with big names and grand productions, sponsored posts and radio ads, The Ballroom Blitz wanted to do something authentic. Teaming up with Studio Safar, a design and art direction studio that believed in The Ballroom Blitz's mission, a guerrilla marketing strategy was born. Posters with ripped paper designs similar to the chaos of multi-layered street ads were plastered all over the walls of Beirut. The idea was brilliant, and their aesthetics fit perfectly within the city's identity. It gave a sense of beauty within the ugliness and made art out of another man's trash. The club was instantly the talk of the town and had a great three-year run until the start of the October 17 Revolution in 2019.
The Political Climate
On October 19, 2019, The Ballroom Blitz opened its doors for the last time until eventually reopening again in 2021. There were talks of shutting down for good before a few miracles happened that allowed the club to open its doors again in 2022. The obstacles remained, however. One such obstacle was the country's currency losing its value and the aftermath of the devastating explosion that wiped out much of Beirut's club life. The Ballroom Blitz was faced with a choice, bringing ticket prices up while keeping the steady flow of international guests or keeping ticket prices low while supporting the local, alternative acts that no longer had a platform to play freely. They went with the latter and, arguably, the more ethical choice.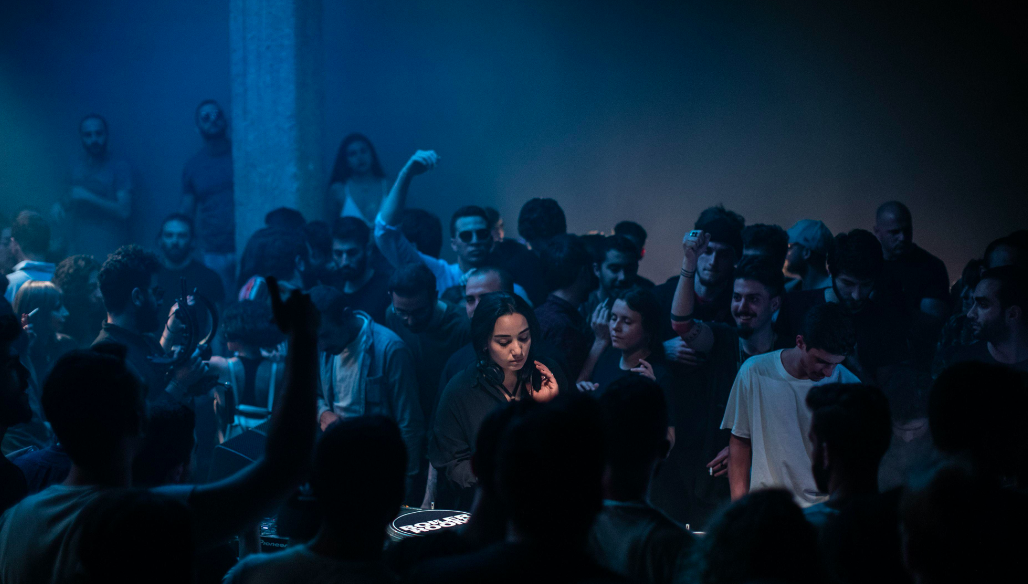 The Present and the Future
After a stellar season last year brimming with local talent, the occasional international friend passing through the Middle East, and a sense of community in the space, The Ballroom Blitz is bringing back the glory days. This season's opening last fall didn't disappoint, particularly with Jensen Interceptor as the headliner in the main room. At the party, one could quickly tell that people needed The Ballroom Blitz to stay open, for it is one of few places with a truly eclectic line-up and community feel while offering a safe space to dance. As for what the future has in store, The Ballroom Blitz is always cryptic and loves to have tricks up its sleeve. All we know for sure is the scoop that they have a particular artist from Modern Love coming soon.
For now, here's a track on Modern Love by artist Andy Stott, aptly named 'Ballroom':