Beirut's Rap & Beyond Festival Celebrates Womxn Unity in Arab World
From the organisers behind Beirut & Beyond International Music Festival (BBIMF), Rap & Beyond brought some of the region's leading hip hop acts together.
Photography by Jana Khoury
The Rap & Beyond Festival, held by the BBIMF, made MENA history with a first-of-its-kind all-womxn lineup of artists from across the Arab world. The groundbreaking event not only gave a chance for the artists to flex across a wild two-day concert, but it also gave them the opportunity to get to know each other and collaborate through a week-long residency away from Lebanon's capital city, led by Noise Diva, who produced all the music during the residency, mentored the women on delivery, stage performance and technical aspects of performing.
The Rap & Beyond Festival delivered exceptional music, but it was also a symbol of empowerment in the Arab world. Through their inspiring words, these talented women shared their journeys, struggles, and triumphs, leaving an everlasting impact on the future of our music scene. By breaking stereotypes, fostering collaboration, and demonstrating their immense conviction they are opening new doors, shattering glass ceilings, and paving the way for a brighter, more inclusive future in the Arab music industry.
SceneNoise contributor William Mahfoud spoke to just some of the women involved in the Rap & Beyond residency to get an inside look at the experience and their insights on the region's music industry today.
Frizzy, Morocco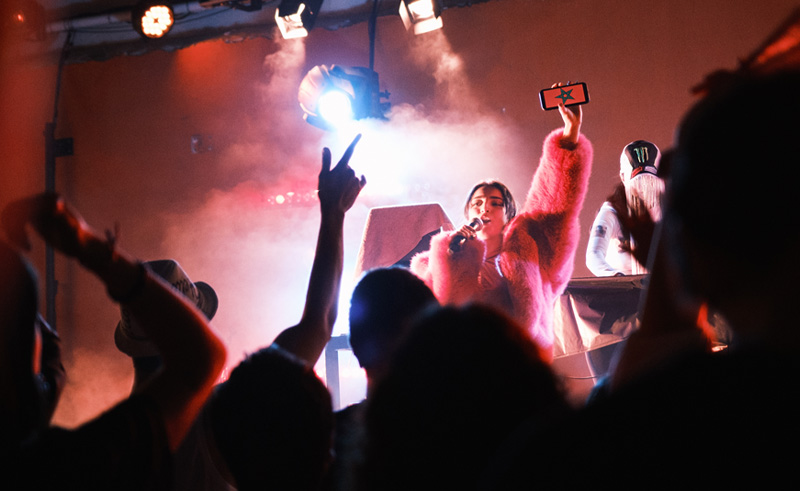 "The best part was working together with the other artists, which is something I don't usually do. It challenged me, but in a good way. I went beyond my limits and did something new. It felt like I was getting out of my bubble and discovering new worlds. It was really such a girlboss project"
Laila Beshara, Egypt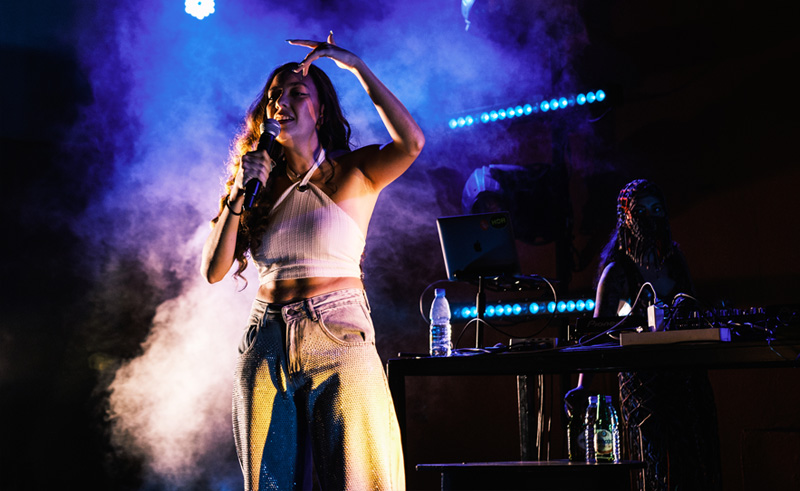 "Getting to know the girls really inspired me. It pushes you forward to realise you can relate to your peers, and it develops another layer of respect towards them."
Nayomi, Iraq/Sweden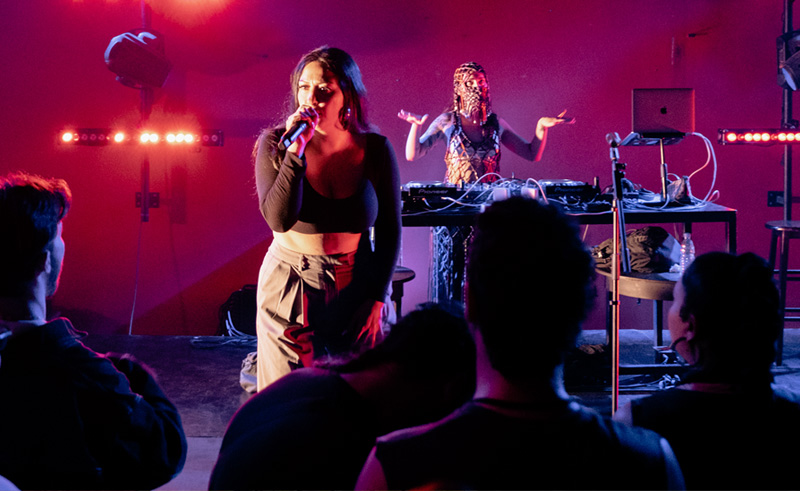 "In a male-dominated business, guys always tend to have each other's backs. The residency gave us the chance to do the same."
Minerva, Morocco
"Meeting all these talented girls from the Arab world made me extremely proud and motivated to keep working even more. To know that I'm not the only woman in the industry that is experiencing the same obstacles and difficulties, we share a lot of common experiences and really felt close to each other during the residency."
Medusa TN, Tunisia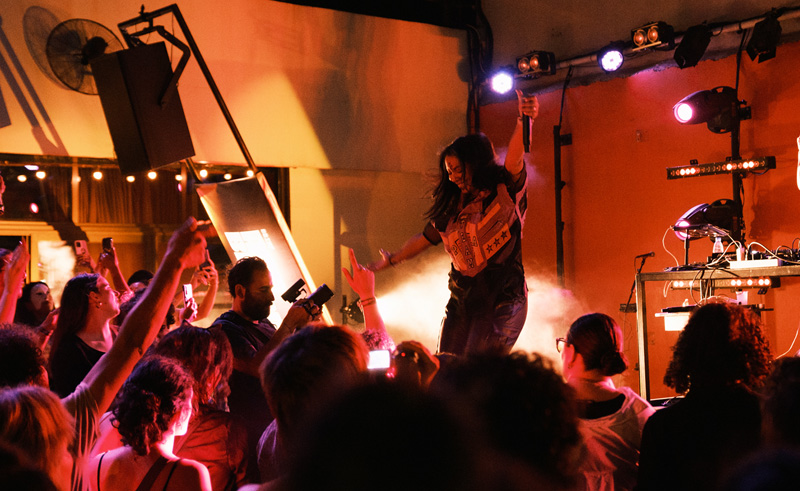 "I was so surprised at the level of talent all of these girls have, they all have their own unique style and that made it so much easier for us to complement each other."
Xena Elshazli, Egypt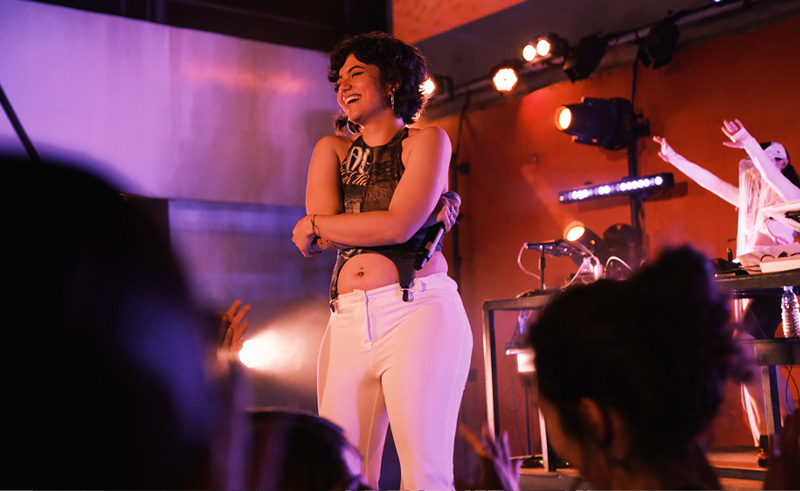 "The most special thing for me was the bond we created, the songs we made together, and the people that made it all happen. We made history in the Middle East! This is the first festival that has an all-female lineup in the Arab world, and it's so f***ing awesome!"
Sabine Salamé, Lebanon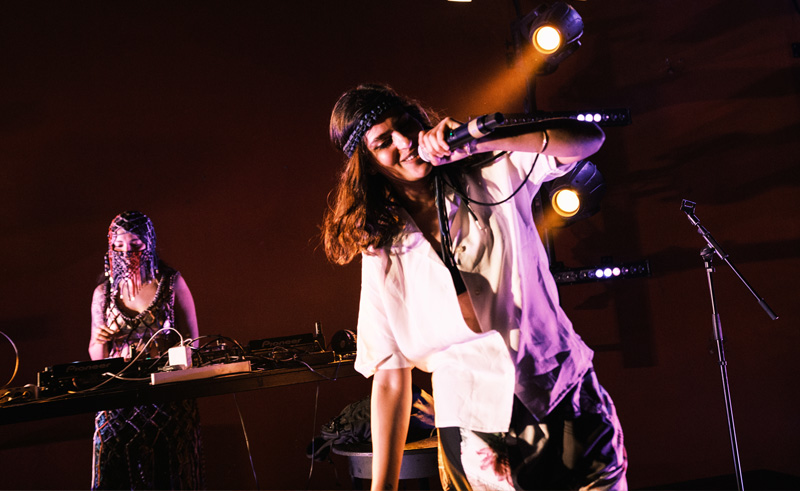 "Getting to know the girls from different places and learning from them opened my eyes to new perspectives."
Nadine El Roubi, Sudan/USA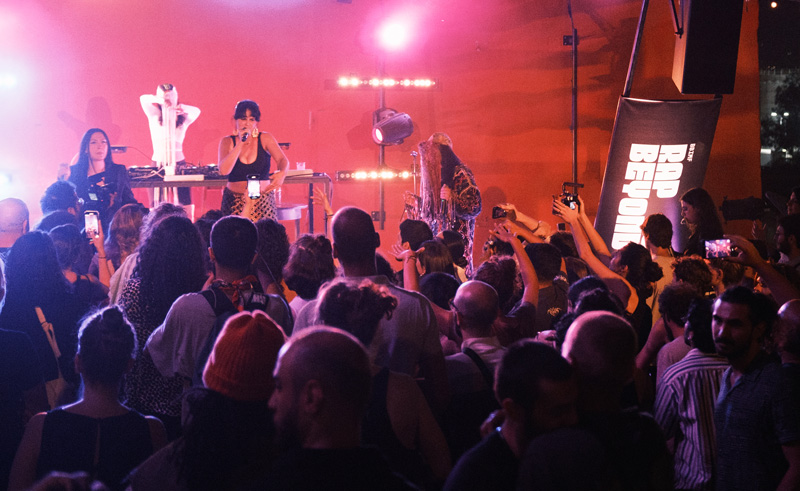 "It was a beautiful reminder that acceptance is a choice. We can all love and accept each other in spite of our differences if we choose to do so."
Blu Fiefer, Lebanon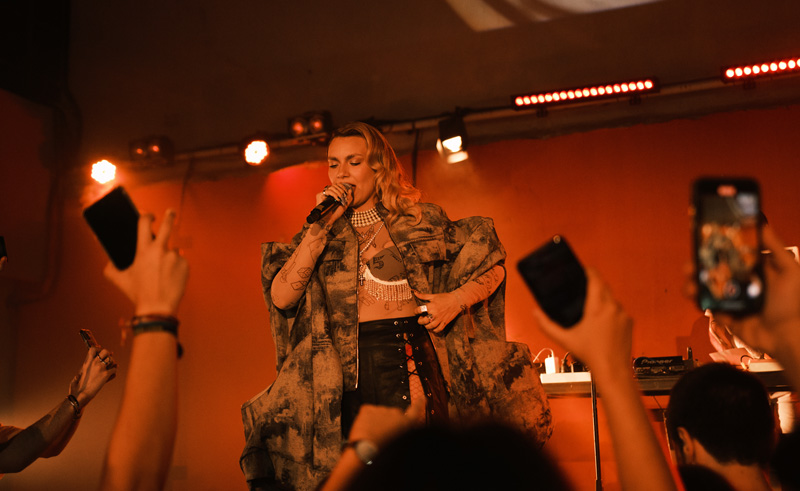 "When Beirut & Beyond approached me to talk to the girls, we decided it would be best to talk about my experiences coming up in the Lebanese industry and what I'm doing with the label. Having all these different artists at different places in their careers was a great way to share our experiences and create interesting discussions. Since COVID, I've been 'pen pals' with some of the girls online, so it was really great to finally meet them in person. We might not realise the significance straight away, but I'm positive that having everyone in the same room like that will be an important reference point in the future."
Noise Diva, Syria
"It was so exciting being in the studio then straight to the stage with all these women. I couldn't hide my excitement, I didn't expect all these dope women to apply because I actually listen to them and play their music in my sets! We all barely slept, everyone gave 1000%. It felt like a family, I believe I made new sisters, and a big pack of new supporters along the way. The crowd and scene is really mind-blowing in Beirut."