Dania Explores Loss In New Track 'Friends / Strangers'
Dania explores loss of love in friendship in her latest single 'Friends / Strangers'.
For the past year, Dania has been experimenting with her style, testing the waters of various sounds, genres, and vibes in a journey of finding her voice and keeping her releases consistent. After a nearly year-long hiatus, the American singer/songwriter of Syrian-Croatian origin is back with a ballad on love and heartbreak – not from losing a partner, but from losing a friend.
The track, aptly titled 'Friends / Strangers', is the epitome of what Dania likes to call "sad girl music". In a brief conversation with SceneNoise, Dania shared that those closest to her, like her grandmother, don't see the appeal in creating sad music. Despite this, delving into these more "unpleasant" emotions is important for Dania – especially in this song.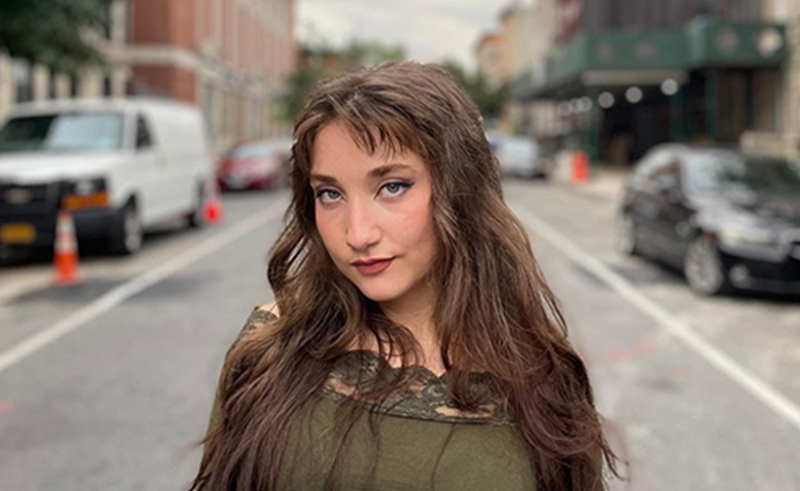 To Dania, friendship break-ups can hurt more than relationship ones. Because friends feel like forever, losing a friend can often lead to feelings of guilt, self-doubt, and questioning reality. Dania explores these thoughts in the track with lyrics like, "Why am I not good enough? Can't seem to let you go." Her deep, somber vocals immaculately match the heavily-reverberated piano and spaced out drums, shifting focus onto her melancholic voice and the lyrics.
The video is a stunning compliment to the track. Directed, shot, and edited by Adam Ginsberg, it follows the story of various friends and lovers in their most intimate moments – eating together, sleeping side by side, fighting… it is a study of love in the safety of its space. How do relationships function behind closed doors? What triggers separation – and what brings people back together?
The shots are simple, often static. It's clear that the intention here is that the stories, expressions, and settings of these characters are the heroes of the video. This is a refreshing approach in a sea of indie-artist visuals that try too hard to emulate big productions without the same budget. One of the most beautiful aspects of the video is the representation of Islam, with a shot of two Muslims praying side by side. Dania herself is modestly dressed, wearing a traditional headpiece inspired by her home country, Syria.
Dania's next track 'Eyes on Me' is set to discuss the pain of panic attacks through an upbeat, jazzy instrumental, a diversion from her usual "sad girl" ballads.