Deep House Bible on The Pyramids Gig & Party Planning Around the World
The global house music platform is bringing its celebrated event series to Cairo from the 24th-26th of November ft. &ME, Rampa, Desiree, Carlita, Ahmed Spins, Misty, and Gawdat.
International music platform Deep House Bible has been steadily building a global community of house music lovers through its series of niche events across the region. With the aim of exposing their audience to a selection of the most trendsetting DJs and music curators around the world, Deep House Bible's community-driven platform is coming to Egypt for a dance music event, unlike anything that came before it.
In an effort to differentiate its event offerings, the collective makes a conscious effort to expand its reach beyond typical hotspots like Ibiza and Mykonos. Instead, it's zeroing in on rising dance music hubs including Morocco and Egypt, to expose its audience to new music in unexpected locations.
On November 24th, the collective is taking on Kundalini Grand Pyramids, overlooking the Great Pyramids of Giza as its newest event site, featuring DJs like Rampa, &ME, Carlita, Ahmed Spins, Misty, and Desiree in what promises to be one of their biggest events to date. The event will be followed by an exclusive boat party in the Nile river on the 26th featuring Gawdat, and DHB residents Mehdi and Mayssa.
Ahead of the event, the collective's founders, Lucas Zivkovic and Guillaume Blanchet spoke to SceneNoise in an interview where they discussed their origin, growth, and plans for the future. As the main curators behind Deep House Bible, the duo first met in Boston by way of Haiti, where Guillaume was born and spent most of his life, while Lucas was born and raised in Paris.
With a mutual affinity for house music, they started the Deep House Bible just before COVID in 2019 while studying in Boston. With a shared curatorial vision, Lucas took on the role of Event Director and Guillaume as Media Director - their wide network of DJs continues to travel the globe with some of the most riveting events in the dance music landscape.
What did you guys study? Were you studying the same thing together?
Yes, so we both went to business school at Northeastern University, where we studied marketing, digital marketing, and entrepreneurship. It really stimulated us to try and make ourselves into entrepreneurs. We were often exposed to success stories that encouraged us to try to make something out of ourselves, so that's when we decided to try and do something together.
How did the platform start out?
It all started with an Instagram page. We were just posting videos of DJs or events that we liked and selecting the type of music that spoke to us. We quickly gained a lot of traction during COVID as people were eager to go out and party. We made them dream by posting videos of events from all around the world. We used our social media skills and our selective videos to grow from 2 thousand followers before the lockdown to 30 thousand for our first event (December 31st 2020).



In 2020, Guillaume met Ahmed Spins when he was playing at a small event in Boston. Given their shared vision, Ahmed joined DHB as artistic director while he was still at the start of his music career. He has always been passionate about music and helping us grow the community, and it's been amazing watching him grow as well. Ahmed's latest track, Anchor Point is now close to hit 3M streams on Spotify, a huge milestone for the artist and the DHB team.




What got you guys out of business school, and into the music industry?




We had this mindset of creating communities, so that was our goal with Instagram. We knew we wanted to do something related to music because we love going out and discovering DJs, new music, and that's what still drives us today. We were also always interested in house and electronic music, and even before the page, we would always go on these trips from Boston to New York just to go see some big DJs.




What kind of experience have you had in Egypt? Are you excited about hosting an event at the Pyramids?




For sure, I think in terms of recognition, this is a wonderful opportunity to be in front of one of the ancient wonders of the world. The planning for this event began in 2021 when we were introduced to Hassan Gohar, CEO of Kundalini Grand Pyramids. It's been a long year of planning to finally bring DHB in front of one of the most grand ancient wonders of the world, at Kundalini Grand Pyramids. Our experience has been great and we are so thrilled to collaborate with Hassan on many other events across Egypt.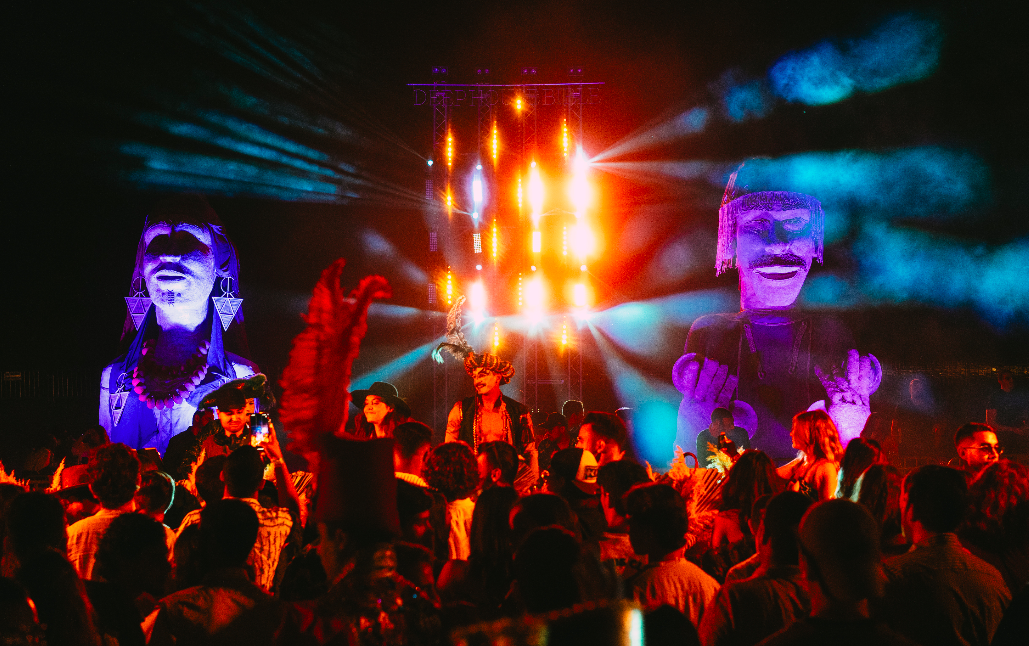 We've also been trying to show international clientele different locations around the world to prove to them that it's not only Ibiza or Mykonos where we can host larger-than-life events. Since our event in Morocco, we thought that we should continue exploring Africa, and Egypt seemed like the perfect place to go to next.




What are some of the challenges that you face with travelling from country to country to host these large-scale events?




Well, I mean, it was harder during COVID to bring people from all around the world to certain destinations, but we managed to pull through every time so far (knock on wood) and to sell out pretty much all our events.Another one of the challenges is adapting to the culture of every place we visit. When we're in Morocco or Egypt it's a bit more conservative than places like New York City or Boston so you just have to adapt the event, the ticketing, and everything to the culture around you.




Can you tell me a bit more about your different events? What's the difference between DHB Nunsense and Deep House Bible Presents for example?




So we actually made the differentiation last year, when we went to Morocco. Deep House Bible is for destination events, where we feature established artists that encourage people to travel and party at a beautiful location. It's mostly events that host more than 1,000 people, and it's more experiential, while the Nunsense series focuses more on the artists within a highly intimate, kind of like a Boiler Room vibe where the whole party is concentrated on the DJ.




For example, the Deep House Bible event is gonna be in front of the Pyramids, and then we're doing the Nunsense on a small boat on the Nile with 200 people. So it's more intimate, more exclusive, in fact, the Nunsense parties are always sold out. Its exclusivity helps drive interest.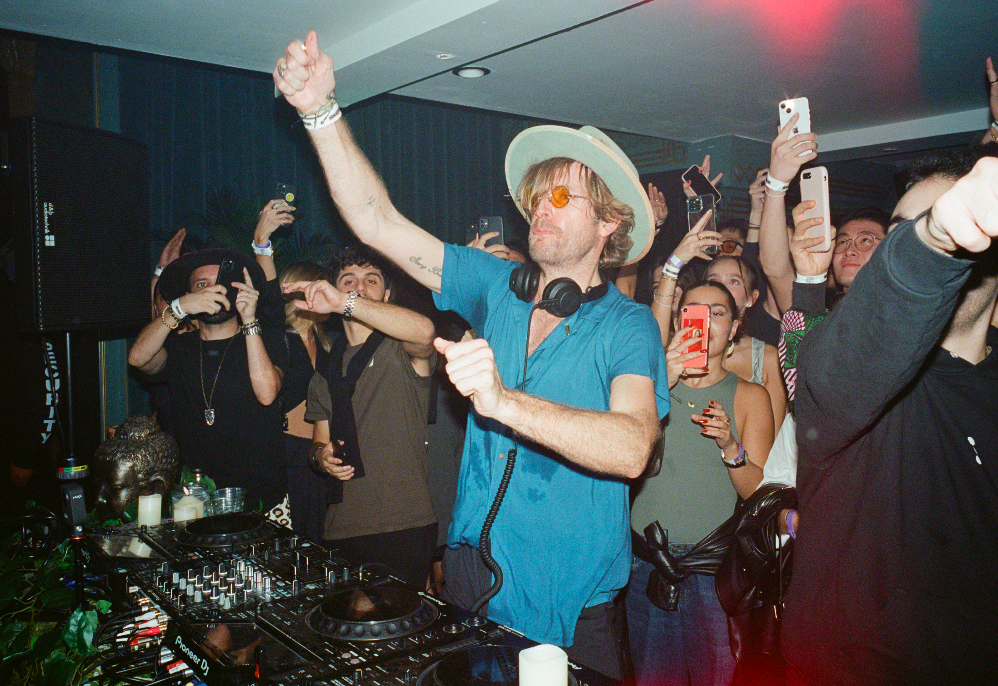 How do you usually choose the artists and come up with the line-ups for your events?




It's all about just showing what we like, and we're as strict on Instagram with the content that we post and the DJs we select. We carefully select everything from the warm-up to the closing act, everything is chosen on purpose because we think that it fits together with the theme of the event.




What do you guys think of the music scene in the MENA region?




It's growing enormously as there are a lot of talented people that have yet to be discovered. That's why we created this concept; to give momentum to the voices coming out of lesser-known house music hubs, with the aim of helping them get their sound out there.




Do you plan on hosting more events within the Middle East or North Africa?




We would love to have an event in Gouna at some point; that would be very cool. Jordan as well, I would love to do something there. There are so many places that could use further exposure, and we're trying to do something about that.




What is the next step for DHB?




For events, we want to explore and expand to more destinations in order to grow our community. With the help of our social media exposure and our recognition, we plan to open our own record label and talent agency. We also hope to provide as many opportunities to all the talent out there that have not yet been discovered.




We would also like to thank our Partner Hassan Gohar, CEO of Kundalini Grand Pyramids, Seif Abdel Latif, CEO of Collard tickets, and Marcus Stewart our bookings director for helping in making this event happen. We're hoping this will be the start of many more events in the region.