Future Female Sounds Opens Applications for 3-Day Cairo Masterclass
The nonprofit community is on a mission to make DJing accessible to women and girls around the world.
Future Female Sounds, the nonprofit community and booking agency based in Copenhagen and on a global mission to make DJing accessible to women and girls, is now accepting applications for a DJ programme in Cairo, undertaken in collaboration with Egypt-based female-only rave dance initiative, Unfamiliar.
Scheduled for October 2021, the 3-day programme will pair together four Danish and four Egyptian DJs who identify as female, non-binary, and other gender minorities.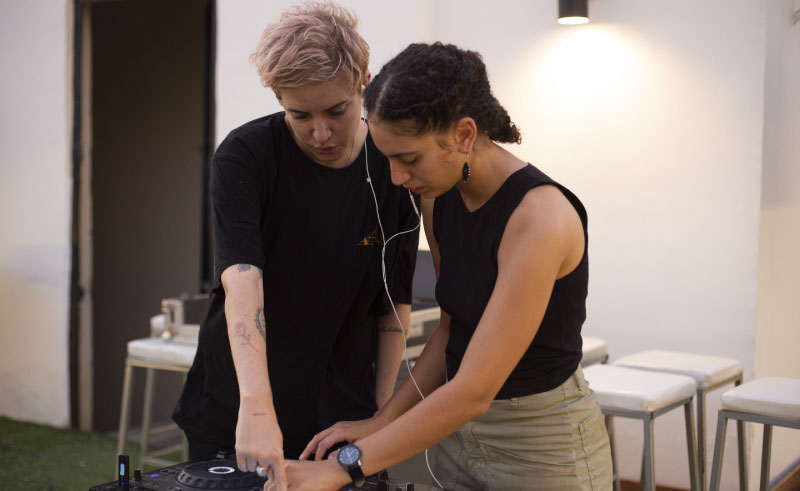 Successful applicants will be taught to refine their DJing techniques in the comprehensive class taught by DJ instructor and electronic artist, Zeina, the founder of Unfamiliar. Participants will also play their part in an exchange of knowledge and personal experiences with the aim of enriching mutual understanding and dialogue of their respective DJ scenes, as well as collaborating for back-to-back jam sessions. The programme will be capped off with a joint-performance showcasing spinning skills to the public.
Funded by the Danish Egyptian Dialogue Initiative (DEDI), the programme will take place at KMT House, an urban-tech hub situated within the leafy district of Maadi, Cairo, from October 6-8, 2021.
The deadline for applicants is Monday 19th July, 2021.