Lebanese-American Sarah Mansour Serenades In Debut 'When You Call'
The debuting artist has already made her mark with her first official release.
RnB and soul have been making a resurgence within the MENA region. Fundamentally, most Arab pop releases are emotional and discuss personal or social issues in a serene manner, which is essentially what soul and RnB music are all about.
Enters debuting Lebanese-American singer Sarah Mansour, whose sensual sensibility serenades listeners with her musing harmonies and dynamic presence in front of the camera. Sarah released her debut single 'When You Call' sometime ago shortly followed by the music video, which was directed by Elie Fahed.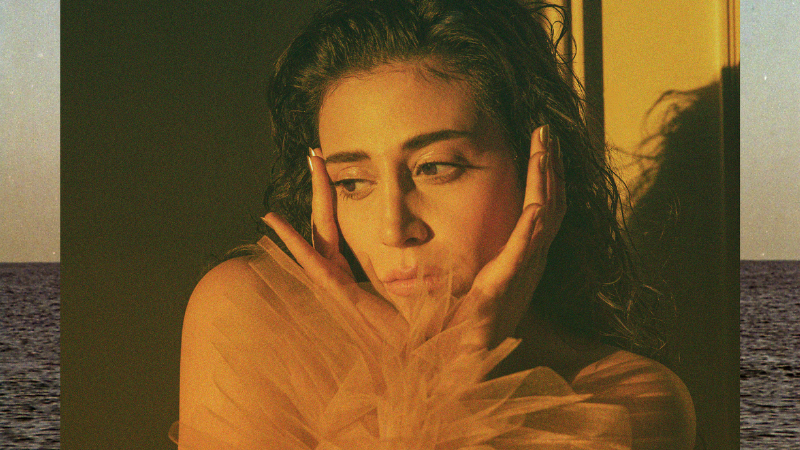 During a transitioning phase of her life, Sarah decided to write 'When You Call'; an ode to the release of toxic habits and attachments to prioritize a more healthy approach in our lives, expressing "I'm better off alone, don't you forget."
With the help of old friend and producer Joe-Pietro Abela, the duo were able to bring Sarah's enchanting vision to life. The producer offers a dulcet instrumental that makes the use of Rhodes keys, a staple to RnB/soul music, along a mellow bass-line and soft drum-programming to keep the focal point on Sarah's angelic vocals.
Visually, 'When You Call' looks like a fully-matured mini-movie that sees Sarah pour her emotions out throughout the different scenes of the video. Sarah is seen in a glamorous dress on a floating mattress by the sea, symbolizing how one can shine in the midst of nowhere, all alone. Fahed encapsulates a mesmerizing scene of having a group of matching women along Sarah, moving in harmony as one.
The debuting Lebanese-American singer has shown that she has a glistening future ahead of her with such a powerful debut under her belt already. Catch Sarah's 'When You Call' below.