Morocco-Born Producer, Ahmed Spins' On His Journey Through Dance Music
SceneNoise sits down with Ahmed Spins for this intimate Q&A about his rapid rise into the global dance music scene after releasing several club bangers.
Born and raised in Casablanca, Ahmed Spins is an electronic music DJ and producer who is quickly making a name for himself in the industry. His draw to music started at a young age when he learned to play the piano, guitar, and drums and later. But it wasn't until he was studying in Boston, that he started experimenting with music production software more seriously, and found his passion for creating his own unique blend of Afro-House and Deep House music.
Drawing inspiration from artists like Flume and Laolu, Ahmed spent years perfecting his sound, which eventually caught the attention of other DJs, producers and labels in the scene. In 2022, he signed his first major EP with Moblack Records, which propelled him to new heights in the industry.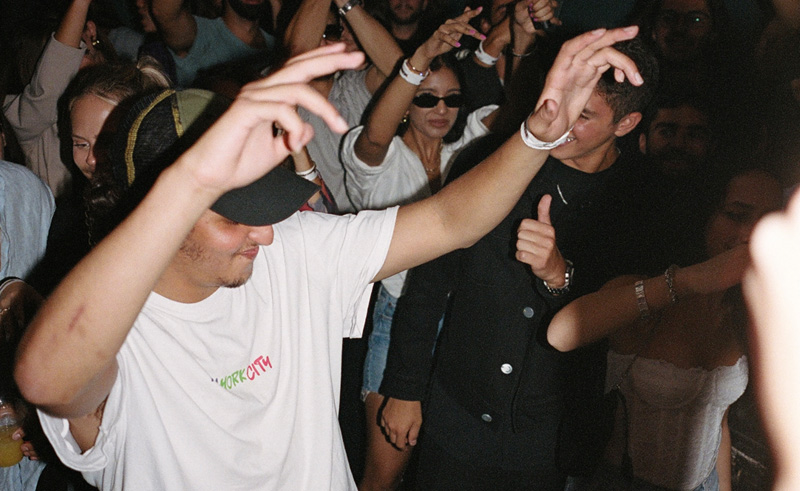 Ahmed's latest EP release, 'Anchor Point', has been a huge success, with over 10 million streams on Spotify and support from some of the biggest names in the industry. He has also played alongside some of the hottest names in the scene, including Carlita, Keinemusik, Kaz James, and Laolu.
Despite his rapid rise to fame, Ahmed remains humble and focused on his music. He is always looking for ways to improve as a producer and performer and has big plans for the future. With his talent and dedication, it's clear that Ahmed Spins is a rising star in the world of electronic music.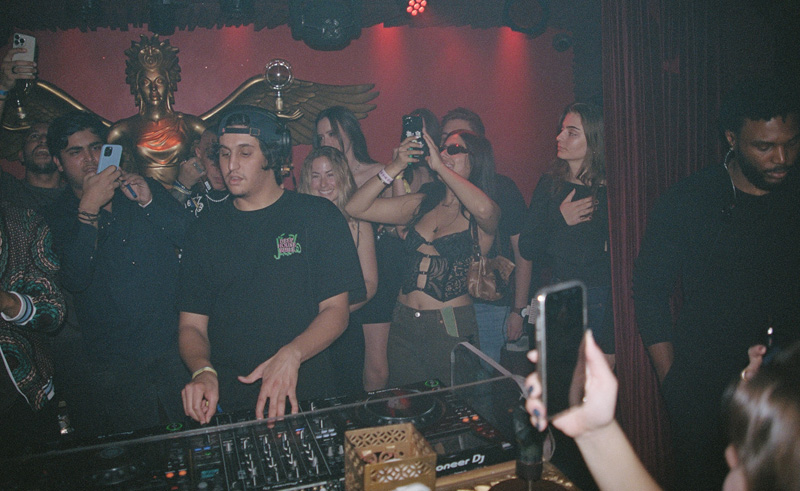 SceneNoise: Can you give us a little background, where you were born, and how you got into music?
Ahmed Spins: I was born in Casablanca, Morocco. I was always very curious on how music was made. I used to play in a band in high school with one of my closest friends and crazy DJ/Producer Mehdi. I played the guitar and he played the piano. Playing one instrument didn't satisfy my curiosity so I started looking into producing.
SN: What was the first electronic music that pulled you in?
AS: I was a big Flume fan back in the day. He's a very experimental artist. He perfected his art without trying to copy a certain style and I really admired that. Fast forward a couple years and all of pop music is based on Flume's style. I then started getting a bit more into the Boiler Room scene and listened to different styles of music. I eventually made my way into the techno scene which I really enjoy.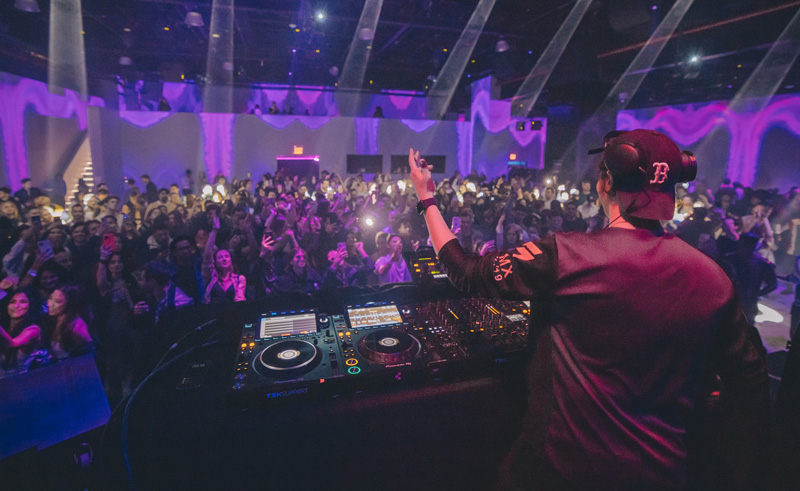 SN: Tell us about your path with production thus far, what was the first track you released? And what genre was it? What kind of music do you produce now, and what draws you to these sound styles/genres?
AS: The first track I made was 'Sawa with Idd Aziz'. It was an Afro-House track with a cool piano lick. Really enjoyed working on that one. I try to experiment with different styles of music. I produce anything from an Afro-House track to a gospel house banger. My older sister had a really cool music palette and has shaped much of the music I'm into. She got me into disco, gospel, and loads of other fun stuff. Mehdi got me into techno.
SN: Tell us a bit about the making of your first EP released on Moblack Records?
AS: The 'Anchor Point' EP started during Covid. I was on a surf trip with one of my best friends and I started making a track to give us the morning motivational boost before getting in the water. I later asked Stevo to drop vocals on it. I was also making waves & waves in parallel and got Lizwi to drop some insane vocals as well. I was never going to release both tracks because releasing makes me super anxious. I played 'Anchor Point' once in a boat party and the place went nuts. That being said, I still didn't want to release the track. My best friend Guillaume said there was no way it was going to sit and rot in the shelves. Without Gui and Lucas there would have never been an 'Anchor Point'.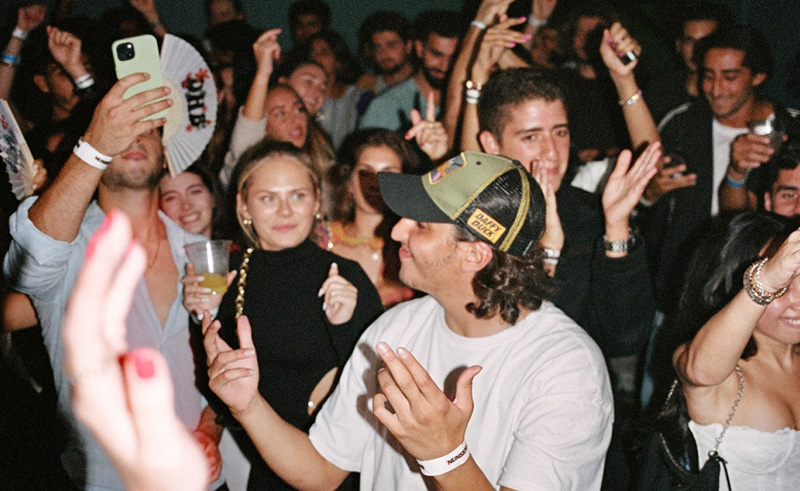 AS: 'Anchor Point' was made in my bedroom with some cool monitors. I use Ableton as a DAW. The main plugins I used for this project were Kontakt and Diva. I highly recommend both. I think the real power of the track comes from the automations of both my lead arp and bass. I also played a lot with the cutoffs to give the track more bounce. The vocals were really powerful too.
SN: What is your theory on bass? What kind of basslines do you look for?
AS: It really depends on the track. If I want to make a sunset song I'll usually have something smooth with a low cut off. If I'm making something more energetic I'll play with the cutoff, distortion, or some saturation. Not too much though haha might make the mix too muddy.
SN: What was your favorite party you spun at until now?
AS: I just played at Kunye in South Africa recently. Man, that was crazy! The crowd was so open minded and ready to rage. Full commitment. Loved every bit.
SN: What artists do you draw inspiration from? Be it electronic music or other genres?
AS: An artist that inspires me a lot is Laolu. He is very well rounded and there is a lot to learn from him. His producing is crazy good. He's also a very humble and great guy which is equally as cool.
Listen to Ahmed Spins here: