Nadine's El Roubi's 10 Sudanese Artists to Lookout for in 2021
In a country and diaspora that boasts a rich diversity, a unifying presence in the work of these Sudanese musicians is the channelling of Sudanese spirit and identities, according to Nadine El Roubi.
Witnessing the growth and evolution of a new generation of Sudanese musicians, one element that unifies their varying sounds and subject matters - and evokes a deep admiration for my fellow countryfolk—is their distinctive and proud embodiment of 'Sudan' into their craft. In a country with a rich diversity, these artists are dedicating themselves to interpreting their identities and experiences in different ways through their music.
But you don't need to be Sudanese to enjoy Dutch-based Gaidaa's championing of vulnerability, heard through her honest and effortlessly stirring vocals, or The C1rcle's impressive unification of artists based in three different continents asserting themselves on the scene, for these visionaries can be enjoyed by anyone.
GAIDAA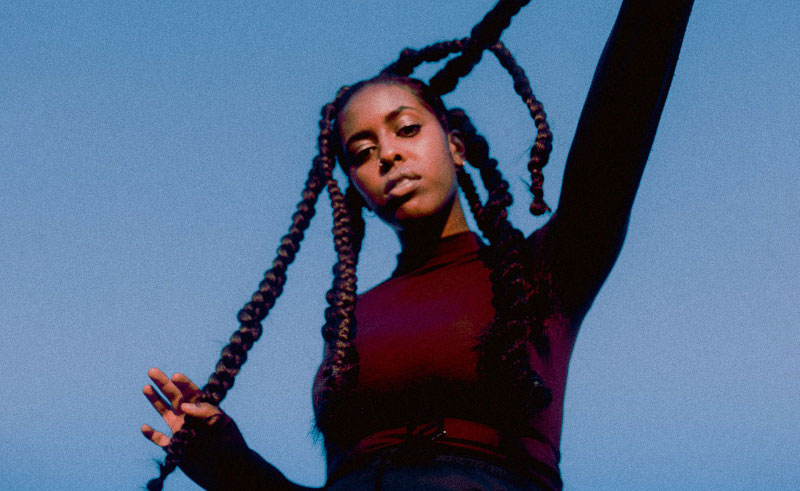 Gaidaa's thunderous introduction came with her first collaborative single 'A Storm on a Summer's Day', where she featured alongside Dutch artist Full Crate. In three years, the track gained over 10 million streams on Spotify, as well as another 3 million on the acoustic version. Building on this stunning catapult of an emergence, Gaidaa released two vibrant tracks performed on the COLORS Studios stage and the grandly entitled debut EP 'Overture'. Gaidaa's music-for-the-soul hits the spot as the perfect soundtrack for moments of self-discovery and embracing your vulnerability.
DUA SALEH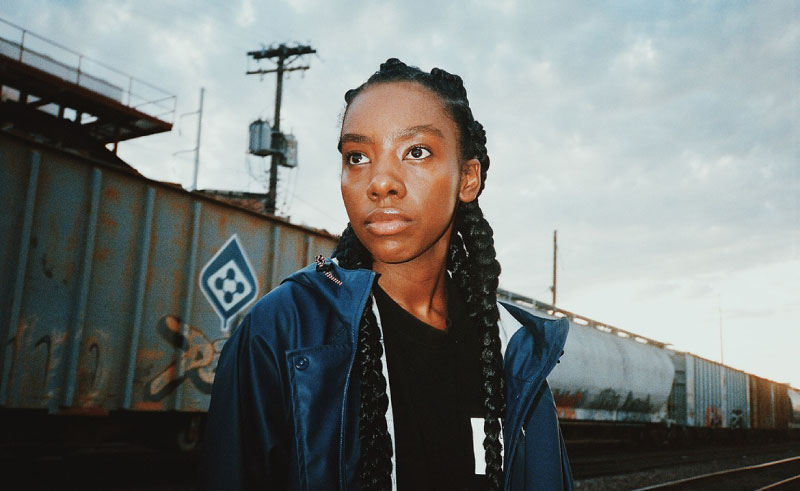 With their lightning-strike of a debut EP 'Nūr', Dua Saleh announced a bold entrance onto the stage. Originally from Sudan and based in Minneapolis, Saleh's identity as a queer, non-binary, Muslim, and immigrant artist bleeds through their music and persona. While 'Nūr' was sultry and warm with crooning vocals, Saleh's subsequent EP 'Rosetta' was dagger-edged, jutting producer Psymun's rock and electronic production into ethereal vocals that met hip-hop flows. Dua Saleh's growing portfolio exhibits a unique journey of self-expression that has carved a valuable space for them in the industry. If you want a double-dose of Sudanese excellence, treat yourself to 'RE(a)D', Dua Saleh's collaboration with fellow Sudanese artist Bas.
BAS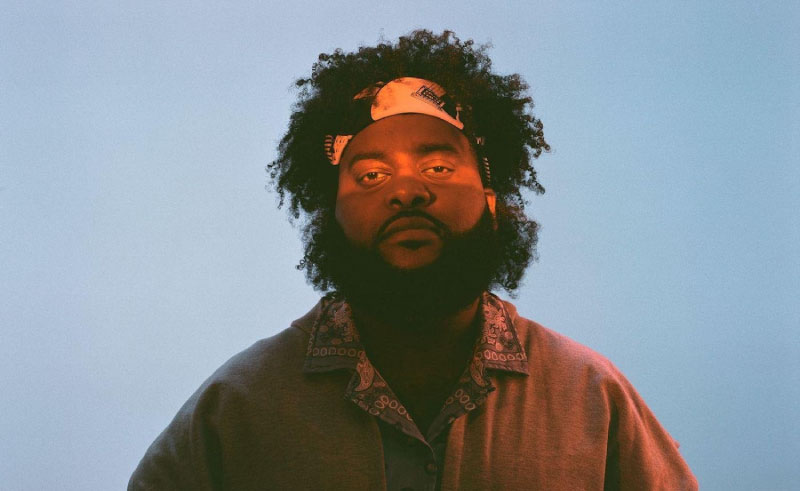 Bas' success often speaks for itself, with his collaborations with acclaimed artists serving as a source of inspiration for many aspiring Sudanese musicians. Commencing his contribution to hip-hop with debut album 'Too High to Riot', Bas' has continued to evolve as an artist, and fans are patiently awaiting the first solo project since his 2018 album 'Milky Way', which features J. Cole in the hit 'Tribe.' To pacify any potential riot from his own fans, the Sudanese-American rapper recently treated his base to 'Risk', a masterfully flavoured collaboration with FKJ. In his latest collaboration 'Selfish' with Wyclef Jean and PRICE, he showcases his introspective insights and allows readers to bear witness to his sincere soliloquy.

THE C!RCLE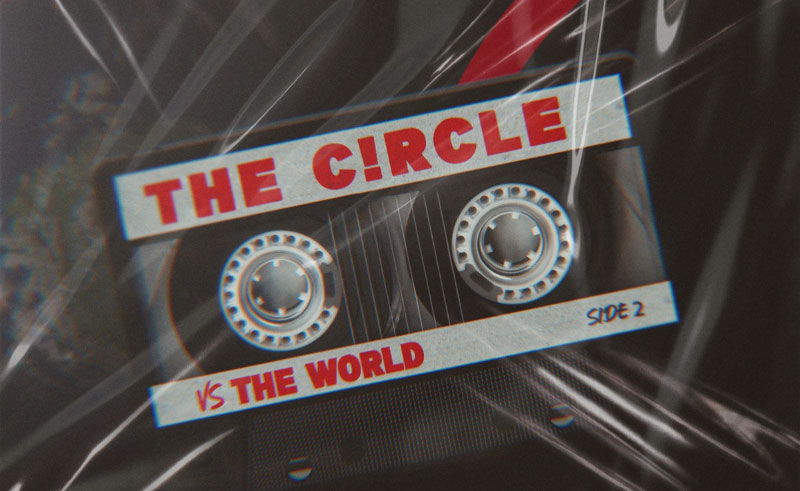 Sudanese rapper Aidyproof had a vision, and in 2019, he realised it by bringing together what he saw as the best Sudanese-and-its-diaspora hip-hop artists to form The C!rcle as a super-group. With diverse lyrical styles and techniques giving them a Wu-Tang Clan inkling, the common feature of Aidyproof and co-members G-SALIH, Eaz Da Bully, and AKA Keyz, is their delivery of hard-hitting tracks that do not shy away from real-life issues. Their most recent EP, 'The C!rcle Vs the World 2', is a stellar collection of solo and collaborative tracks from their UK Rap Camp. Drawing in almost 40k monthly listeners (and counting), the dynamic, international group appeals to different rap tastes. Their individual members' catalogues also have a lot to say, especially Aidyproof's 'Lenses' and AKA Keyz's debut album 'Roots'.
HOOS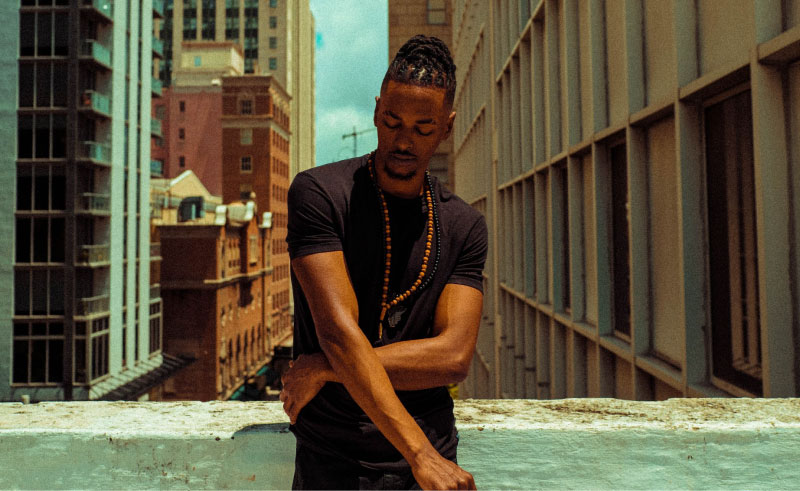 Hoosh's unmistakably tremorous vocals and sombre production have anchored him in Miami's RnB scene. Working tirelessly alongside his manager, occasional producer, and best friend Mido, the 'Gone till Never' artist is generous to followers by releasing new music at least once a month. But if you fear getting lost in a maze of his music—which sounds like a blessing, really—you can listen to his latest EP 'Everything's Going to Be Alright' as a starting point. In it, he exhibits his ability to assemble a cohesive and conceptual project after a string of single releases. Though he is most in his element when it comes to singing, his lyrics themselves deserve praise for matching up to seasoned rappers, with 'Young DeNiro' serving as a perfect illustration. Celebrated for using music to navigate his experience with depression, it's worth hearing out Hoosh if you're looking for someone who 'gets it'.
ODDISEE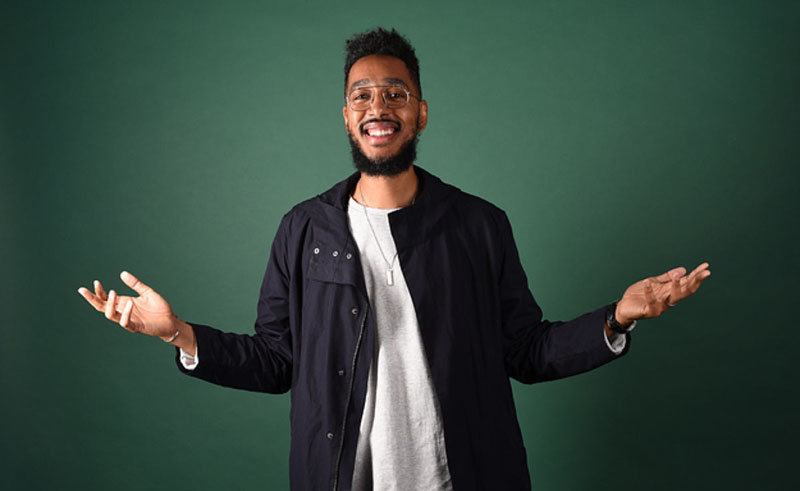 Aside from snappy lyrical skills, an affinity for coffee, and a championing of his roots, Oddisee is a stellar producer, composing for the likes of De La Soul, Little Brother, and Jazzy Jeff. Originally from Sudan, the Washington D.C.-based rapper's proximity to the political capital influenced his latest album 'Odd Cure'. Written and released in the aftermath of the George Floyd protests that shook the U.S., the album sought to serve as a vehicle to thoughts, worries, hopes, and dreams reverberating around the country and the world in an uncertain time.
SINKANE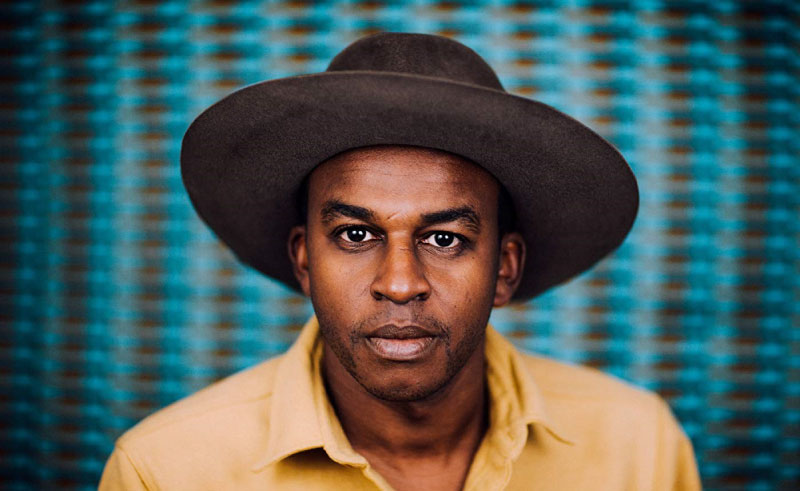 An artisan blending krautrock, prog rock, electronica, and free jazz, Sinkane's work is based in the outskirts of hip-hop. Fusing funk rock with Sudanese pop, his processes incorporate Arabic lyrics and melodies endemically found in Sudanese folk music. The head-bopping 'U'Huh' is a bouncy starting point, and the eclectic artist's library also includes 'Dépaysé' and 'Life and Livin', released in 2019 and 2017 respectively. Here's hoping that he lives by a pattern of biennial releases, and that the Sudanese pioneer spoils us with a new project in 2021.
FLIPPTER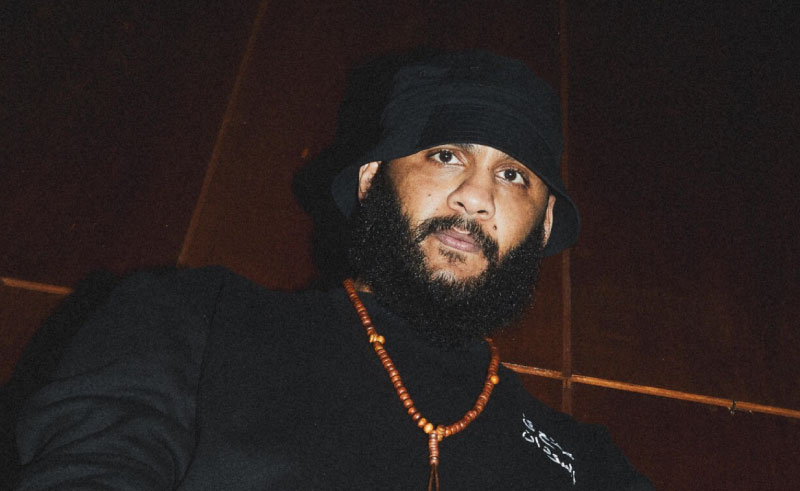 No showcase of Sudanese artists would dare overlook the force that is Flippter. Alongside his 'Dogar' collective, the rapper has contributed immensely to building the Sudanese rap-scene. With bold visuals, a punchy flow, and an ability to casually sprinkle satirical bars, Flippter has also incorporated his proud Sudanese identity to his music with a style that cannot be replicated. With a relatively discography, each of his releases has an air of intentionality and deliberateness. So while he has dropped just one track since 2019, we can be assured that he never neglects quality. His tribute to the Sudanese revolution, 'Blue', premiered on COLORS Studios and is emblematic of his ability to move listeners in a way only he has mastered.
MAMAN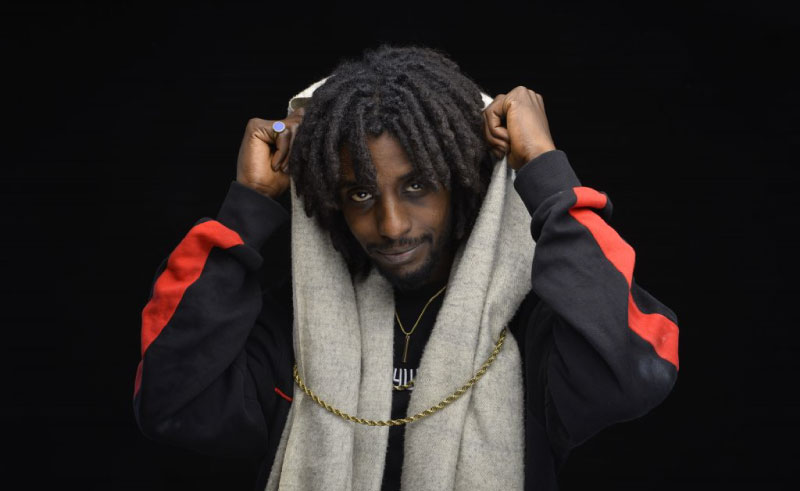 Multi-talented artist MaMan produces, mixes, masters, writes, and performs his own music. If that isn't enough, the Sudanese virtuoso is also the driving force behind the 'Young Justus' collective, with him and his team currently mentoring the coming generation of Sudanese musical talent. MaMan has consistently kept his own fans happy with steady releases of singles and projects alike. His last collaborative track 'Kabasa' with fellow Sudanese countryman Hoosh reined in over 300,000 streams on Spotify. From 'November' to 'Ghanja', MaMan's catalogue is representative of the triumphs and tribulations of the typical Sudanese youth.
DJ MOMA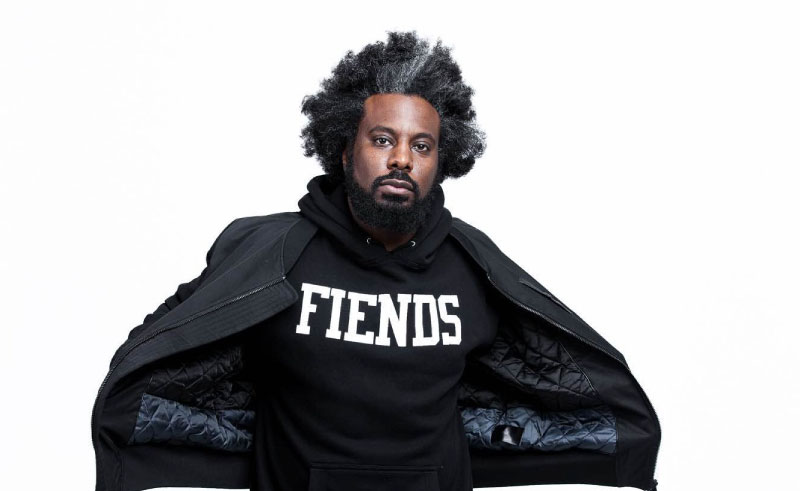 The DJ, producer, and cultural producer DJ MoMa is trailblazer is transforming dance and party culture in major cities across the world. Aside from a rich music catalogue, he is most known for co-founding 'Everyday People', an event and cultural platform established in 2013. Dubbed by VICE as "the world's coolest day party," the live music event platform has been hailed by the New York Times for its celebration of black diversity. From its humble origins, DJ MoMA has played a leading role in transforming it from an intimate brunch event in New York's Lower East Side to a leading culture space across the world.
Pause and take a breath, because this list doesn't even cover half of the Sudanese artists demanding overdue praise - but hold on tight, because there's a part two exploring a new round of musicians on its way.