Palestinian-Iraqi Artist Sourani Debuts Soulful Indie Ballad 'Matar'
Produced by Hatem El Chiati, 'Matar' witnesses the rising artist delving into our shared human experience.
Cairo-born and raised Palestinian-Iraqi artist Ahmed Sourani explores the depths of our shared human experience through his debut, a soulful indie instrumental ballad titled 'Matar'.
Produced by the Egyptian producer Hatem El Chiati, 'Matar' sees Sourani delve deep into his love for storytelling - exploring his relationship with time while relentlessly trying to find solace in someone or somewhere to call home. "It is about this search for safety, comfort, and warmth, which you may find in someone that you love, or if you are lucky enough, within yourself," Sourani tells SceneNoise.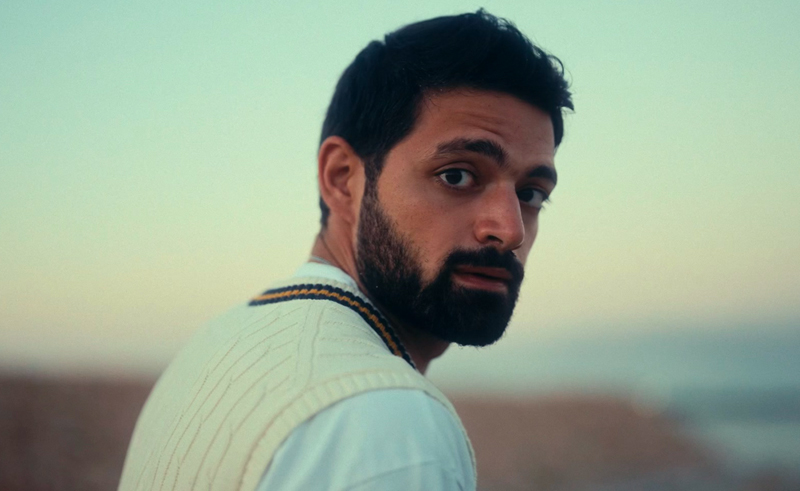 The singer and songwriter uses heartfelt provocative lyrics that symbolize rain to touch upon universal themes of love, loss, homesickness and existentialism. With his haunting lush vocals, Sourani takes listeners on an emotional journey through this single. "The song explores our complex emotions, delving deep into the stories we tell ourselves, as well as encompassing our fears, childhood memories, and concept of home," Sourani says.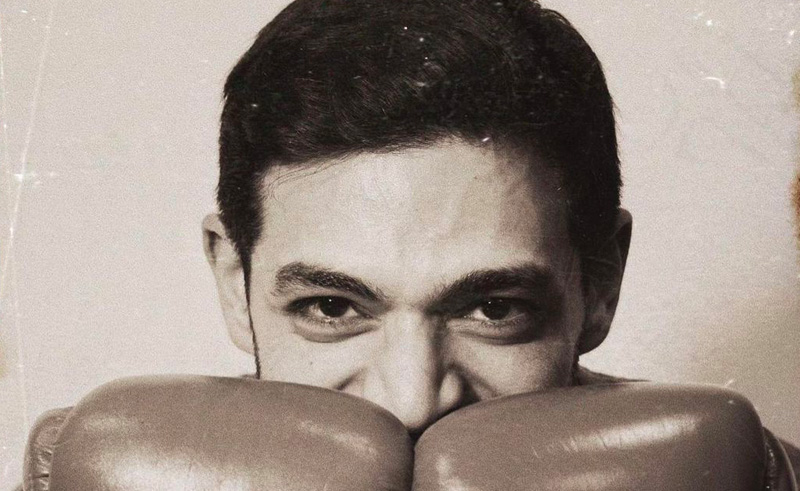 Growing up, Sourani was exposed to a diverse range of music, listening to Fayrouz with his father as a kid before immersing himself in the world of alternative and pop music as a teenager. "I have really fond memories of visiting my grandparents in Amman every summer," Sourani says. "And, I think that these memories combined with my multicultural upbringing and the music I grew up with have significantly influenced my writing process and way of making music."
After pursuing a degree in psychology at the American University in Cairo, Sourani rediscovered his passion for making music and storytelling when he joined the Acapop acapella ensemble conducted by Tasneem Mahgoub. "Music has always been something that I wanted to pursue, and it started very early when I was in middle school," he says. "I still remember the first time I sang to my class. It became clear to me how comfortable I felt singing, it just felt right. I wanted to create a world where I can invite people to get a glimpse of all of the experiences I've been through."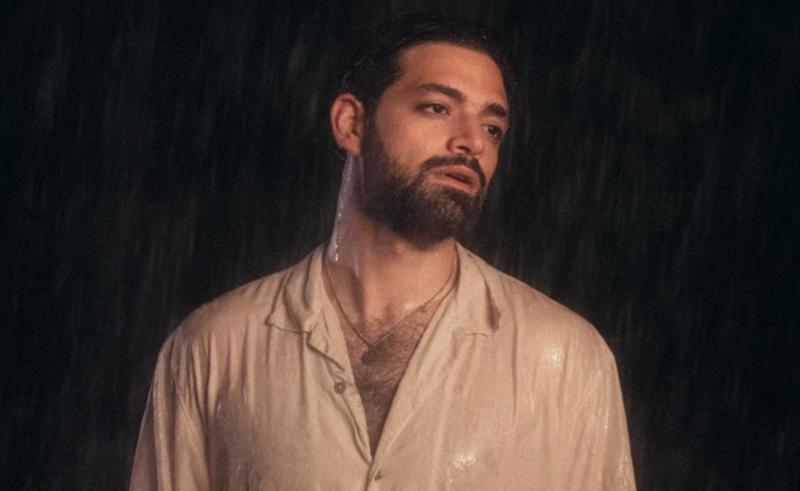 Having mostly written English songs, the up-and-coming artist ventures into the uncharted territory of Arabic music with his debut single. Seamlessly blending a soul-stirring melody with contemporary beats courtesy of producer Hatem El Chiati, the song showcases Sourani's commanding vocal prowess. "I wrote 'Matar' with my friend Bahi. He created a few chords that reminded him of the sound of the rain, and from there, the concept of the song unfolded naturally," Souani tells SceneNoise. "We initially worked on it using GarageBand on his iPad, and as the song developed, Hatem El Chiati heard it and the rest is history."
Adding a dreamy layer to the song, Hatem's production complemented Matar's lyrics. "Working with Hatem was a wonderful experience because we both brought different skills and perspectives to the table." Sourani recalls. "The song wouldn't have been where it is now without him."
Though the Palestinian-Iraqi artist has just made his breakthrough in the regional music scene with 'Matar', he is eager to share more of himself with the world. "I am currently putting the finishing touches to my EP, it is a culmination of authentic, heartfelt, and at times, fulfilling emotions translated into musical form," Sourani says. "I am so excited to share it with everyone very soon. It feels like I have evolved and grown through this process, and I can't wait to see where this journey will take me next."