Unpacking MDLBEAST: Shaping the MENA Music Industry
MDLBEAST, an entertainment company rooted in music, is here to "amplify the unseen" in the MENA region.
Not all progress is linear. Sometimes it spirals and corks downward into the ground, only to change polarities and ascend. When we look back at history, it's easy to pull out the key moments of flourishing and label them as a linear progression that culminates with the now. But when you're on the ground and building something by hand - or mind - that didn't otherwise exist until it was imagined into being, progress can take a different shape. Particularly where it concerns the music industry in the MENA region and, more particularly, the Kingdom of Saudi Arabia.
Over the past decade of covering music from the region, ideas of progress have arrived in a multiplicity of forms and questions. For example, how sustainable is it for artists to base their full-time income on music? Putting aside Covid, what is the climate for live gigs? Do we have more venues than we did ten years ago? At what frequency are Arab artists touring the region? What kind of music economy exists now vs before? Do we have more artists that are actively releasing new-sounding music? What is the quality? How are the gender lines and class representation across genres? How can we create more safe spaces for music? What kind of infrastructure is necessary to make a thriving music industry that is inclusive of the wide spectrum of styles and genres constantly unearthed and popularised from the region?
This is the lens I've been looking through when trying to focus in and out of MDLBEAST and its multiple activities, chiefly the XP Music Futures Conference, the Soundstorm music festival, and MDLBEAST Records. When examining MDLBEAST's activities and the musical landscape in the aftermath of Saudi Arabia lifting the ban on public entertainment events in 2016, it has become less about trying to see progress as straight lines and bar graphs and more about trying to understand the impact this entity has made so far in the industry, the larger regional underpinnings, and what that might mean for the future.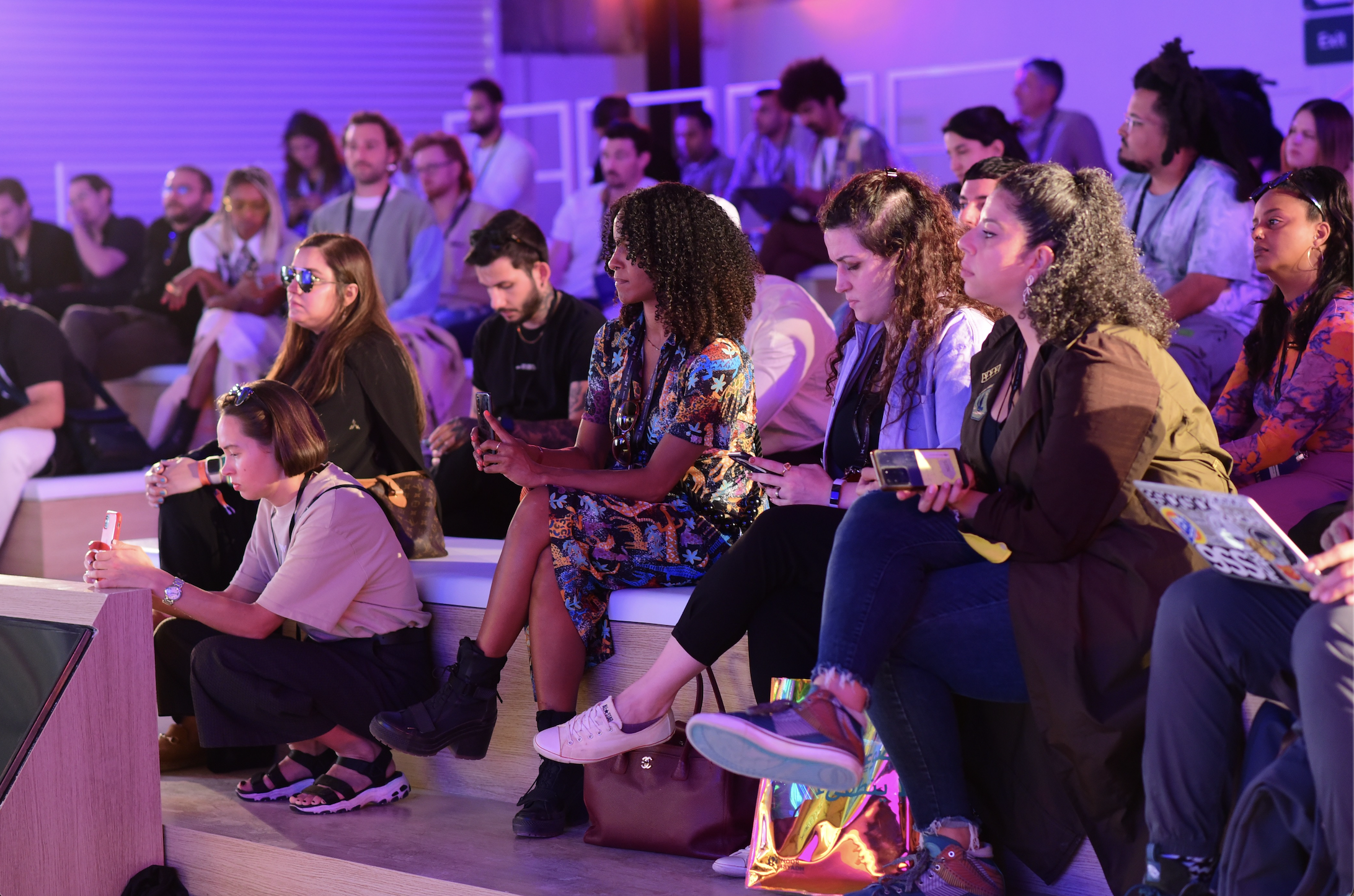 In short, MDLBEAST defines itself as "an entertainment company rooted in music culture, here to amplify the unseen," and it does this by investing heavily in talent, production and content. I've been curiously watching MDLBEAST since it launched with the Soundstorm festival in 2019. Out of nowhere, it announced a 3-day lineup of 150+ artists and 450K in attendance. The region had never seen a music event at this scale.
By 2020, MDLBEAST Records launched as a label and creative house "delivering modern music - set to release, distribute and amplify local, regional and international artists." The very next year, in 2021, it kicked off the XP Music Futures, a 3-day music conference in Riyadh with workshops, networking opportunities, panel discussions, masterclasses, and a lineup of nighttime activations put on by regional event brands and artists.
For this year's iteration of the XP Music Futures, SceneNoise came on as the media partner for the conference and in this role, we were privy to access and interviews with some of the leading industry professionals in the region. But even without this access, a massive percentage of people who work in the industry was suddenly an arm's length away. This is a testament to the curation and selection process of MDLBEAST's programming team led by Yasmine Rasool, as they managed to secure people working in positions that would have otherwise taken a lifetime to meet.
In my opinion, this is where MDLBEAST truly shined with the unquantifiable value of the XP Conference for artists and industry professionals on an exposure level, networking, and learning opportunities. As someone working in the regional music scene for over a decade, there has yet to be anything like this in terms of access to regional decision-makers at some of our generation's most important music and entertainment companies.
Not everyone was there; some key players were missing. But seeing the ground the team covered in just two iterations, it is likely that as MDLBEAST becomes more accessible through pop-up activations across the region, the network base will continue to grow exponentially. This year's conference boasted 80+ workshops, 180 speakers, artists and music industry folk, with a 51% women and 49% male presence in the programming and predominately Arab and African artists and industry professionals.
From Sony to Spotify, TikTok and EMPIRE to regional labels like Alt Orient, Wall of Sound, and KNZ, in addition to leading event brands like Electric Dayz Dubai and Mixed Feelings, we got to sit down with the people moving and shaking the music industry for bites of insight into their work, their reflections on the Saudi music scene, MDLBEAST, and music in MENA. We are publishing this series of conversations on SceneNoise, while using them as a catalyst for future content that allows us to dive deeper into these fields of work along with the challenges faced by the regional music industry.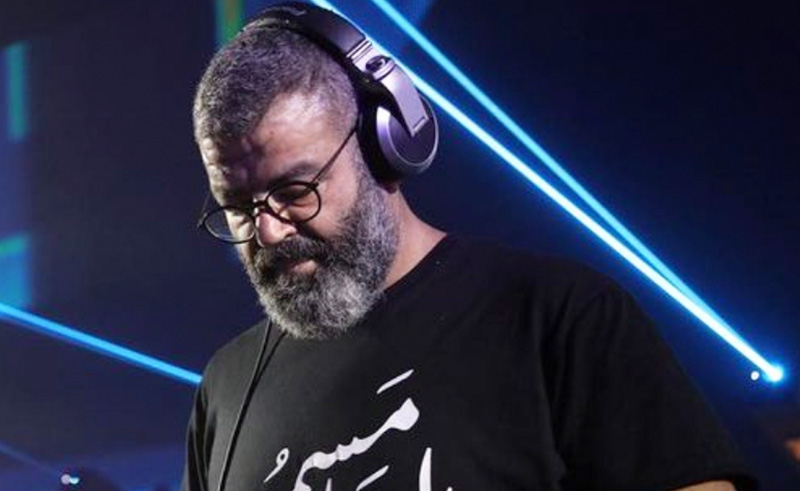 For Ahmad Alammary (DJ Baloo), the Chief Creative Officer of MDLBeast, "there are so many layers of positive outcomes that continue to appear each year," he said. "But there's a lot of unlearning that needs to be done, and we're watching things untangle as we go."
When asked about MDLBEAST records, Alammary explained that it casts a wider net when it comes to genre, including hip-hop, electronic and "big house bangers." But it is just one of a few labels the team runs in addition to more niche sub-labels, "What we are seeing is that each genre has its tribe - it has a specific ear that likes that, so each sub-label is trying to speak to that," he said.
Every month, MDLBEAST puts out an open call for artists to submit their music or sets, where a full team reviews and selects certain works to choose whether to release or channel to the different labels. "We are hoping to develop our own genres through this experience and notice really unique music from the region, using traditional or new instruments, electronics or the fusion of them. Pulling from culture is what we love, and what we're looking for," he said.
Meanwhile, Suhel Nafar, who spearheaded the launch of Spotify MENA last year, has since gone on to join the EMPIRE team to kick off its Western Asia and North Africa (WANA) division. In my interview with Nafar, he mentioned that one of the foundational challenges faced by the industry is one of language. When launching EMPIRE NAWA division, Suhel emphasised their position on using WANA versus "MENA", stating that the latter is a colonialist term and does not offer the same inclusion as WANA.
Perhaps it isn't always easy to do an immediate language overhaul, but having the space to bring this into the discussion adds a layer of criticality to the work we do, as there is rarely the occasion for Arab artists or industry professionals to have these exchanges, face to face within music events. Moreover, there is something significant about having a conference and festival of this scale organised and funded by Arabs with the aim of supporting Arab artists, as most of the MDLBEAST team are active industry professionals or musicians who have been on the ground for years.
Since I started covering music, until now, most cultural funding for the arts and its respective activities catered to "cross-cultural" collaborations and development have been led by western cultural institutes. We were all grateful for this for a while, but the money soon dried up. It became increasingly more difficult to find sustainability for venues, live shows, artistic development, and the right business model or economic conditions that go beyond living grant-to-grant in order to stay alive.
MDLBEAST's activities point to the possibilities of going beyond grant-based cultural funding. Instead, it is further unearthing the work of the many entities and industry experts in the region, with the aim of building a regional music industry that meets international standards.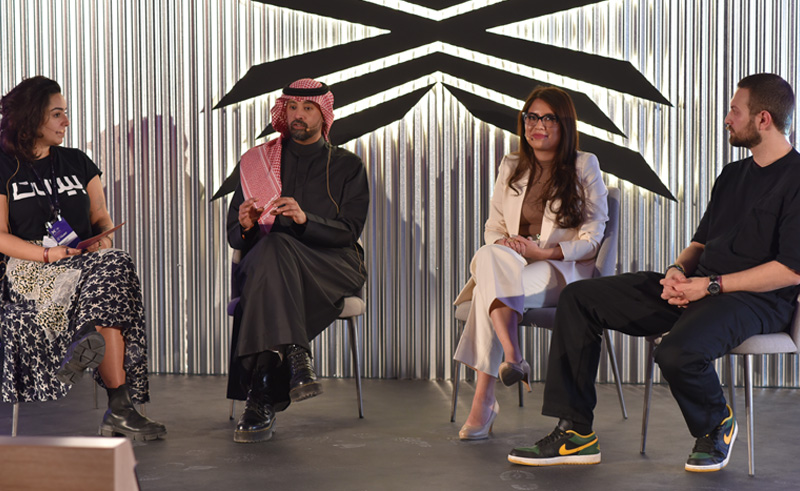 So what does this mean for now and the future?
We are in something of a tale of two regions. On the one hand, we have MDLBEAST instilling new industry standards in the region when it comes to conferences, networking, development, and festivals with a massive budget. On the other hand, for those of us still confined by dismal conditions for creativity prevalent in places like Egypt and elsewhere, it becomes an exercise in how to harness these opportunities from the outside, while still facing the reality of entities like Mosanafat. Nothing new. We've been here before.
When it comes to Egypt, artists live in the grey zone of being within the biggest music market in the Middle East, while at the same time having little to no resources when facing the real versus the ideal. But with MDLBEAST right next door in Saudi, there seem to be fewer degrees of separation between artists, funding (and better-paying gigs), and industry professionals who, until now, have been working in separate silos to solve many of the challenges faced by the MENA music scene.
The work MDLBEAST has been doing in terms of its curation of speakers, artists, and industry professionals is also reflective of the many people who have already been working to build a more solid music infrastructure across the Middle East and North Africa over the past decades. Institutions, initiatives and companies like Simsara, 100Copies, Irtijal, AFAC, Beirut & Beyond, Eka3, Radio Al Hara, Visa for Music, the Cairo Jazz Club, Factory People, and the many underground artists, event brands and labels mushrooming out of the region, are all forming a spiral of work that will hopefully combine to lead to a sustainable and thriving landscape for regional musicians. This would involve touring networks, artistic development, booking agents, managers, community building, more safe spaces, and microeconomics.
These are the exact conversations that were had over the three days at XP. Framed around five pillars, the activities cut across innovation anchored in disruptive thinking, talent and development, building a scene and growing audience, and finally, the impact pillar about change in action. Meanwhile, the XChange workshops included a series of learning events catalysing the growth of the regional music industry across three cities in the lead-up to the music conference.
Since launching the label, there's been a notable output of releases that might not otherwise have had the support needed to gain the traction that they achieved, including 'Toxic Romance' by Saudi DJ turned producer, Cosmicat, Shkoon's live album, 'FIRAQ', and more recently Saudi DJ Vinyl Mode and rapper Moayad's 'Shoft Alhala'. From a private and illegal landscape to public events with some of the most intricate production and stage designs, these artists appeared larger than life within MDLBEAST's XP and Soundstorm event activations.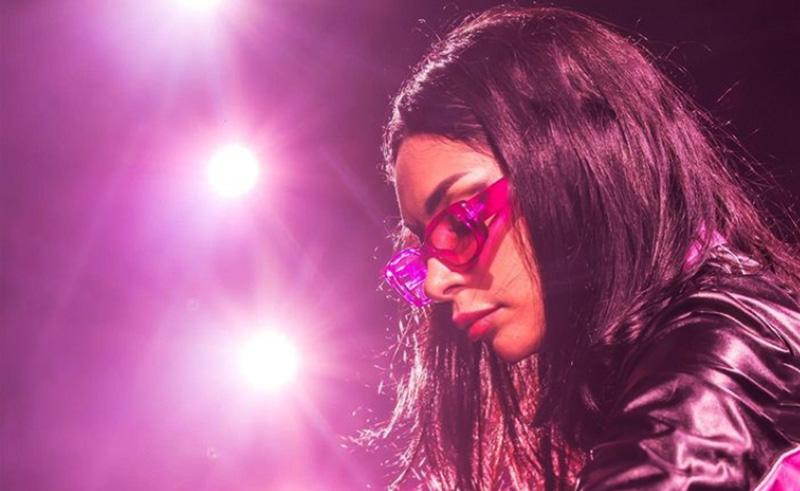 If MDLBEAST can continue to address these problems while building activations that expand past Riyadh, Balad Beast in Jeddah, and Aravia in Qatar, by entering other major music cities in the region, it might just have a shot at building a music industry infrastructure beyond the traditional pop ecosystem. This is not to excuse or reduce the sexual harassment at the Soundstorm festival (attended by upwards of 700K over the three days). While they had some theoretical protocols in place, it points towards the need and opportunity to establish better gender ratios and build on-the-ground audience development programs in the lead-up to the festival.
It is perhaps too soon to tell what kind of impact MDLBEAST will have on the long-term development of the regional music industry. Will the rest of the Arab world be able to upkeep booking prices MDLBEAST is paying? Will there be more learning and development opportunities for artists and industry professionals? How accessible will this be to those who might never be able to afford to attend MDLBEAST? Will there be more Arabic language programming vs English? Can we scale safer spaces? What progress and impact do we want to see for the regional music industry, and how can MDLBEAST continue its efforts to make that happen? So far, it has been a considerable undertaking, but the MDLBEAST team seems eager to create dialogue around these topics in an attempt to cover the ground needed to help give the regional music industry the infrastructure it needs to flourish in the future.