Wake Island Talk Identity & Immigration in New Album 'Born To Leave'
Identity has often been a theme in the work of Philippe Manasseh and Nadim Maghzal, but the duo's latest album is the most personal and honest insight into their own personal experiences.
Based in Montreal and New York, Lebanese electronic duo, Wake Island, have consistently and successfully contemplated the theme of 'identity' in their musical endeavours. Comprised of Philippe Manasseh and Nadim Maghzal, the duo's latest album, Born to Leave, follows suit, albeit in a much more intensified, intimate form.
The album offers a truly personal perspective on modern life in western societies, while switching between English, French and Arabic - and maybe the name of the album speaks volumes. Manasseh and Maghzal utilise their own experiences and ever-present struggles as Lebanese immigrants living in the west, calling on the native sounds of the Levant and the Middle East in general and fusing them the trademark electronic-pop aesthetic to further cement the notion of finding a middle ground between their Middle Eastern and North American experiences.
Another interesting note to this album is the fact that much of it was written some three years ago, though the duo felt that now was the right time to release it. Even more interestingly, this all came prior to the duo's emigration.
"Most of the songs on this album were written between Montreal and NYC in 2018, but they feel even more relevant today, as history repeats itself and a new wave of immigration from Lebanon is underway after the explosion," commented the duo. "We had written this album about our immigration experience but its full purpose only became clear to us very recently: by sharing these songs we hope to let every newcomer know that they are not alone."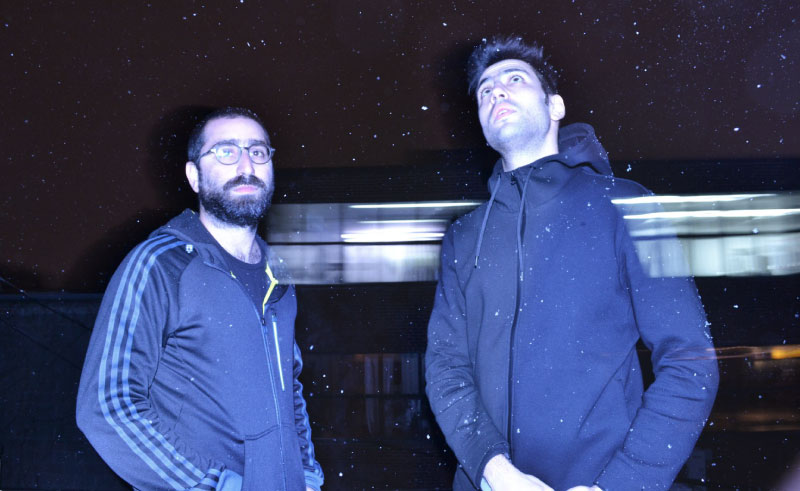 Mostly recorded, produced and mixed by the duo themselves in what they have called a "very noisy bedroom in Flatbush, Brooklyn," the album features mixing by the talented Seb Ruban and was mastered in its entirety by Ryan Morey. In offering such a personal window into a personal experience the album serves to further showcase Wake Island as one of the most unique voices to come out of a Lebanese music scene that is among the most eclectic in the region. It does more than that, however; it both speaks of a very specific time and place in the history of Lebanon, but also speaks to weighty, universal issues - identity, displacement, freedom and longing.