Egypt's New Wave of Youth Street Photographers
Following the news that archaic laws prohibiting street photography without permits will be dismantled, Egypt's emerging photographers tell #CairoScene about their journeys navigating the streets...
In a country with a constantly changing landscape, documenting our spaces and everyday life becomes similar to holding onto memories and identities. The spaces we inhabit, the streets we occupy (mostly while stuck in traffic) shape us, and with that change we lose a part of ourselves.
So in a sense street photography as an artistic tool also becomes a tool for documenting and archiving Egypt as we know it today, every day. Each street photograph or video then becomes loaded with context and cultural significance.
This new wave of youth photographers are changing Egyptian street photography, experimenting with visuals and attempting to tell their own narratives of the city, and of an Egyptian visual narrative at large. They're telling the story of what doesn't come up when you google Egypt stock images...
MOSTAFA AHMED (@moosta_ahmed)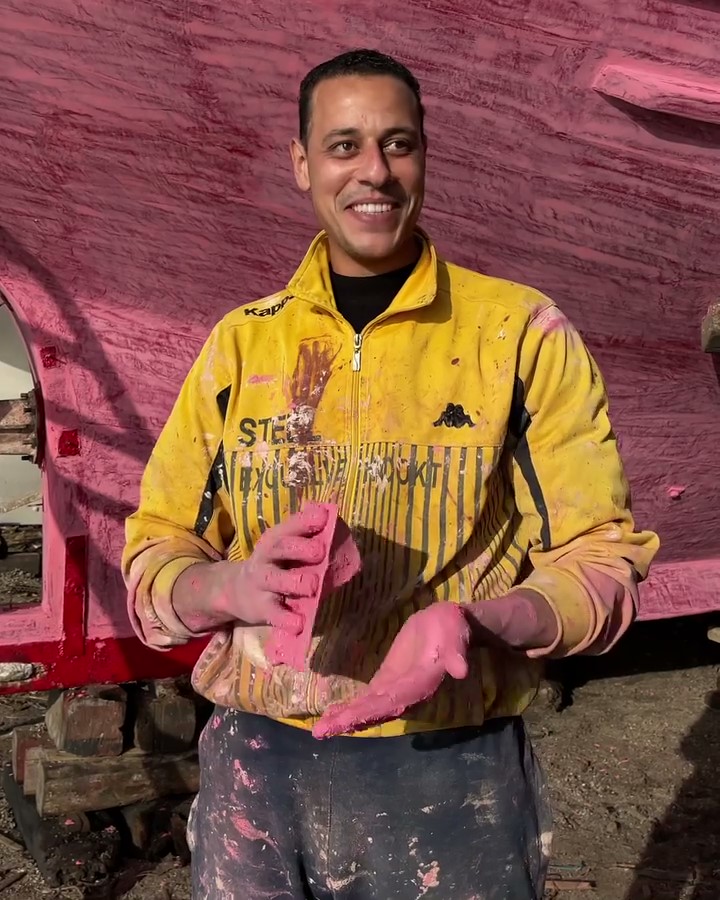 Mostafa's effortless moving images almost make you forget he's there. His presence is not felt by either us, the audience, or his subjects who are going about their day in Ras El Bar, Dakhalia, Cairo, or his hometown, Damietta. Ahmed brilliantly captures daily life in various Egyptian governorates so well that he gives off the impression of a native navigating cinematic frames, rather than the goings-on of the everyday.
His face is rarely ever seen on his Instagram, where he shares most of his work, in tandem with his seamless-observer presence reflected through the visuals. Ahmed approaches the streets without a prior plan or a specific goal in mind, awaiting Egypt's ever-so-surprising chance encounters.
MOHAMED SHERIF (@mohhamed_sherif)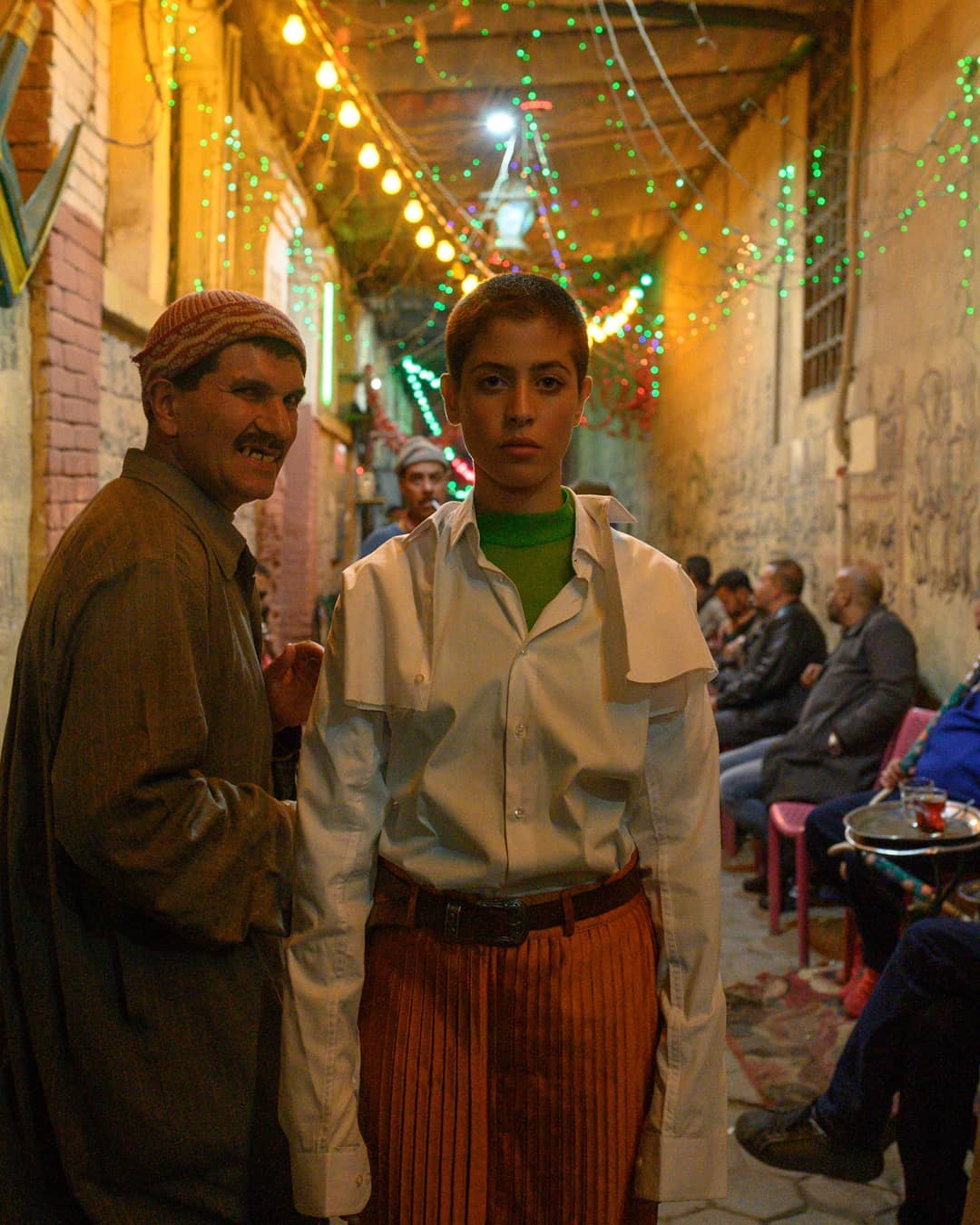 Mohamed Sherif is a street photographer known for his unusual and controversial fusion of fashion and street photography, often combining elements of the city's vivid portraits and experimental local fashion products. Born and raised in Sayeda Zeinab, Sherif has been drawn to the stories hidden amongst Cairo's crowds long before pursuing professional photography.
Looking at old fashion magazines and posters sold in Souq El Goma'a, where he worked, would later inspire him to begin experimenting and posting on social media. One of his quirks is that he usually shares his work, and then immediately deletes all applications off his phone.
"The Mouled is filled with diversity and cultures, no one is ever out of place, there is no Mouled without people," Sherif tells CairoScene.
He believes people are quick to assume certain cultural contexts wouldn't embrace a street photographer or comprehend what they're doing, while his experience has been the complete opposite; people would help him during the shoot and welcome his presence. Sherif thinks that shooting a fashion model in a Mouled, a traditional religious celebratory event, shouldn't be seen as bizarre, even while fashion brands call him 'crazy'.
SARAH SAROFIM (@sarofemme)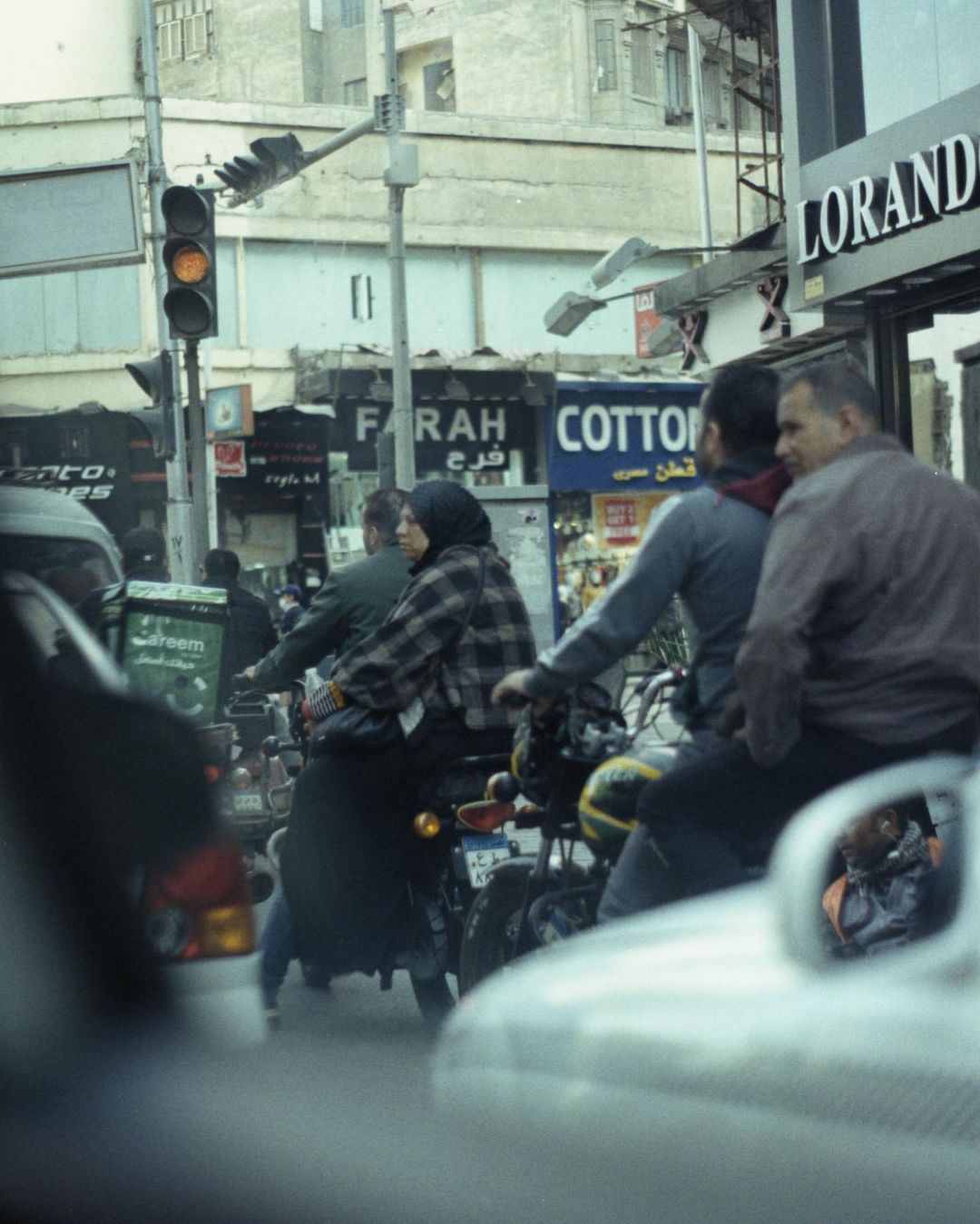 Sarah Sarofim is an editor and artist based in Cairo and Toronto, whose work primarily looks into archives, public space, and erasure. Given her theoretical background in photography, her visual documentation of the city captures the nuances often overlooked in Cairo, especially because she feels all aspects of life manifest in public spaces. During the COVID-19 lockdown in 2020, Sarofim began experimenting further with visual documentation, attempting to track her hair growth and trying to communicate with her family in Cairo seeing as she was based in Canada at the time. Eventually, the streets caught her eye as well.
"I think the images of Egypt we are accustomed to seeing are quite limited," Sarofim tells CairoScene. "Whether they're for tourism promotion, photojournalism, or clips in films; we're used to specific visual narratives of Egypt. It's important to think about the circulation of images and how they influence how we think through the images we see now."
Sarofim's attempts at examining public spaces are intertwined with her lived experience within them, in which she's aware of her gender while photographing alone in the streets. This question of safety is important to her and it is highly tied to the kind of work she's able to do.
EBRAHIM BAHAA-ELDIN (@ebrahimbahaa)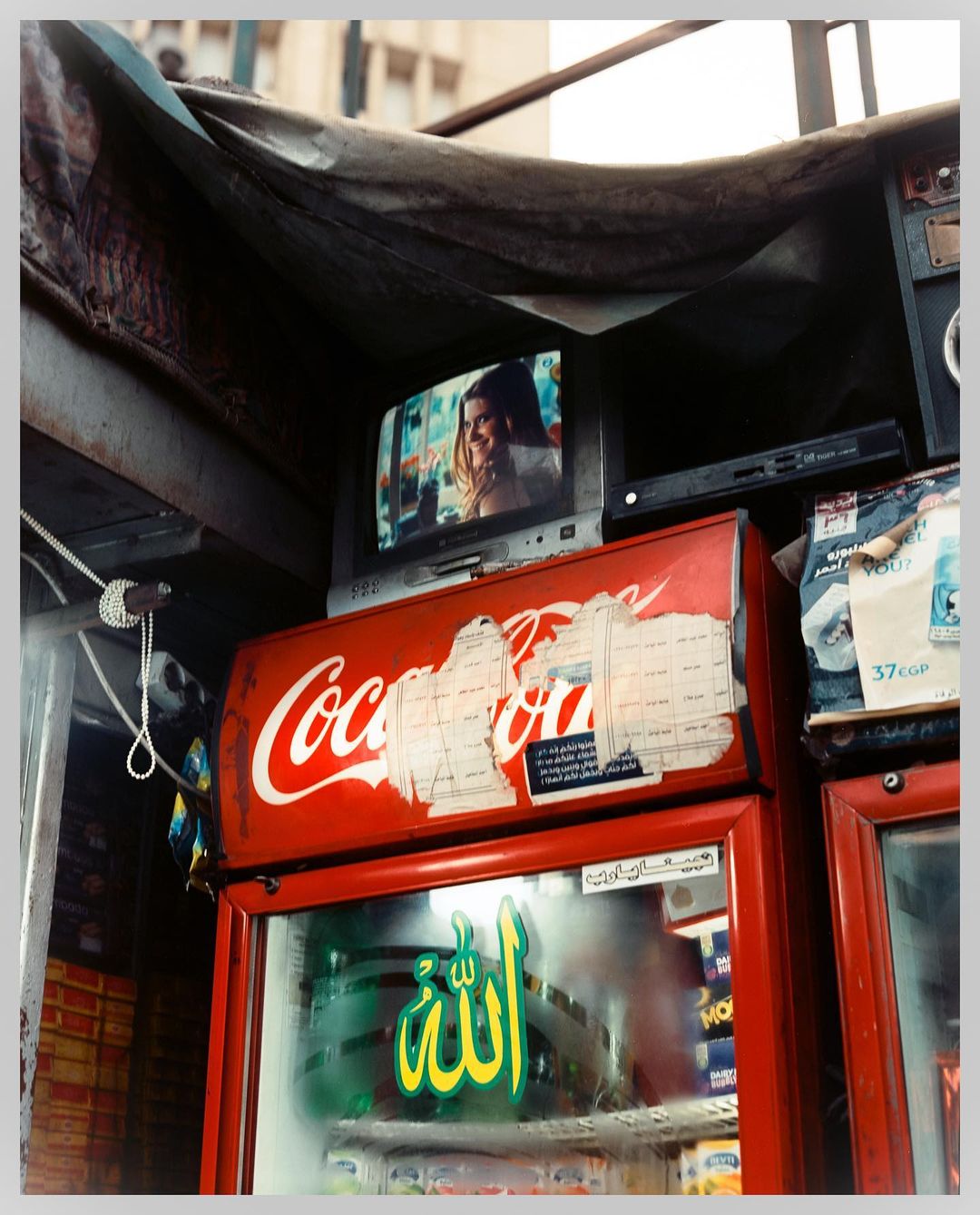 Ebrahim Bahaa-Eldin is a self-taught photographer and Anthropology undergraduate at the American University in Cairo. Bahaa-Eldin is critical of the label 'street photographer' even though he's able to capture the miniature details of shattering developments in our everyday lives through the street. Perhaps his discomfort with the term guides his honest approach to the spaces he inhabits with his camera and his interest in Cairo as a public sphere.
"I feel like street photography has become associated with photographing passersby then posting it online with a cheesy quote," Bahaa-Eldin tells CairoScene. "For me, it's more about how I engage with elements of the street."
Bahaa-Eldin chose his words with caution, in a way that is reminiscent of his lens' approach to the street. He finds it important to make sure he's addressing his privilege, his ability to gain access to the contexts he's documenting, and how he considers the camera a final part of the process, secondary to engaging personally with the space and the people over extended periods.
MAHMOUD KHATTAB (@somewhereincairo)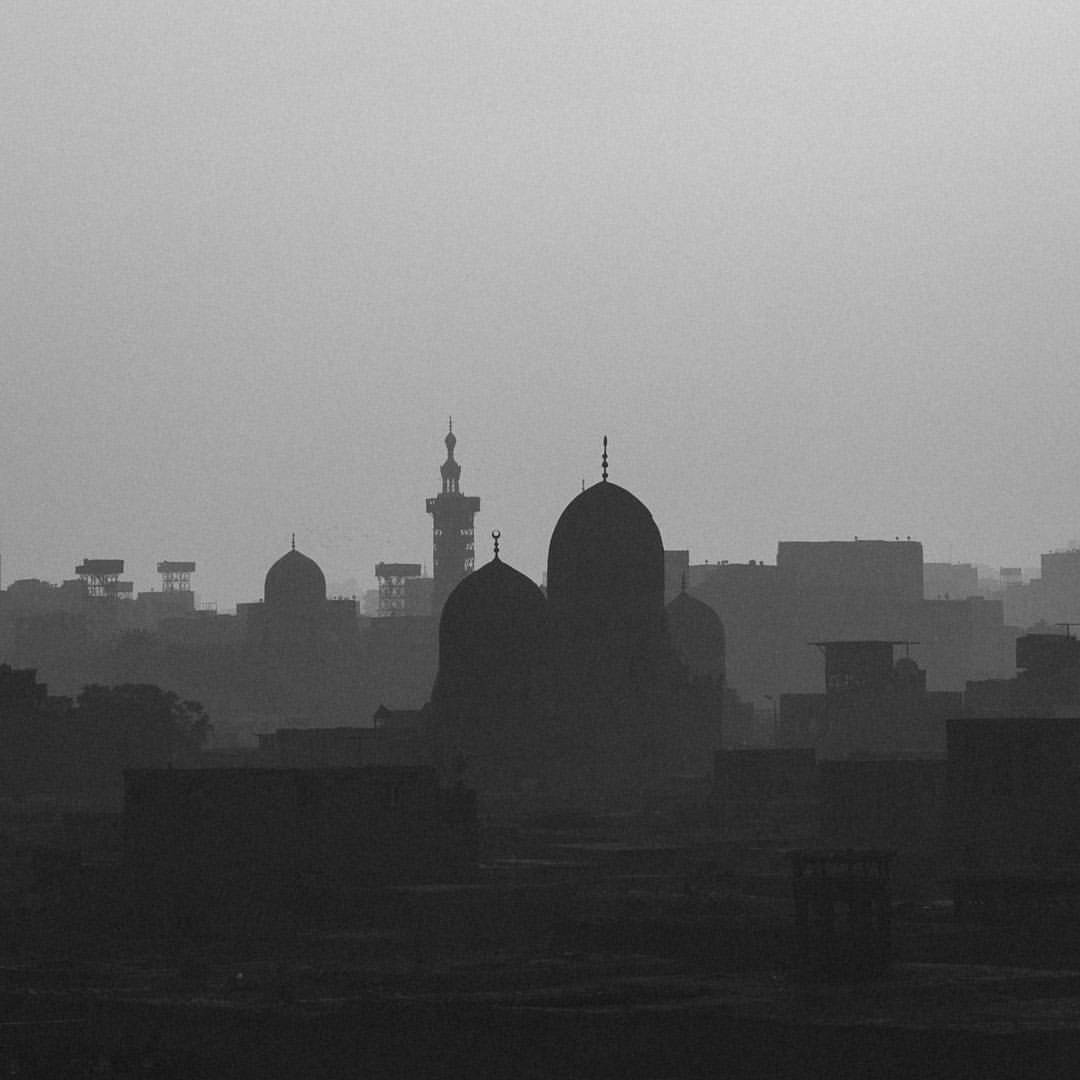 Mahmoud Khattab, originally a med-school graduate with no prior intention of being a photographer, stumbled upon his family's digital camera during the 25th of January revolution, and ended up in the streets, documenting. Years of exploration led him on the path to approaching photography artistically and professionally in 2015.
"Archiving is a response to a sudden shift or a change, it's a very noble cause to create archives," Khattab tells CairoScene. "It makes me think of what's wiped out of our visual memory, visual elements that may be only stuck around for two years and that we now have no recollection of."
Khattab's passion for archiving and preserving the city's visual memory is reflected in his work. He has embarked on various projects, searching for remnants of the past in Cairo's eastern desert or pausing enthusiastically mid-interview because an adorable dog passing by was photo-worthy. He's eclectic, to say the least. Khattab is adamant about resisting the urge to aestheticize or fetishize poverty in the city, where the image becomes a commercial token instead of raising questions.
SHERIFA HAMID (@shewifa)
Sherifa Hamid is a Cairo-based photographer and architect, known for her striking composition and uncanny ability to capture calmness and symmetry amidst the chaos of Cairo. Hamid's background in architecture and her interest in how built environments shape us is inseparable from her street photography.
"I'm not looking to document for documentation's sake, it's more about my relationship with the city," Hamid tells CairoScene. "I'm also a walker so street photography is sort of a side effect."
Over the last couple of months, Hamid has been living within the drastic landscape changes happening in Heliopolis. Having grown up there, she feels less driven to share what she calls 'distorted' images of the neighbourhood she no longer recognizes. However, since documentation isn't an intentional aim for her, she only started to embrace the label 'street photographer' a year ago.