A Historic Cairo Home Turned Into a Vibrant Coworking Space
Developed by Marakez, the villa was repurposed in 2019 to provide a versatile workplace environment in the heart of Cairo.
Egypt is no stranger to evolving infrastructure. Construction of new housing projects, building of new roads, and the development of new ambitious cities have all become synonymous with a new Egypt. Yet old neighbourhoods and buildings still remain, reminiscent of Egypt's rich past, which can sometimes be left behind all in the wake of all the rapid changes taking place across the country. One such structure is Villa M. Nestled in the affluent neighbourhood of Zamalek, the old villa was once a residential home during the Abdel
Nasser administration. It has since been turned into a boutique co-working space, attracting new and established businesses, as well as entrepreneurs from Egypt's booming startup community. Developed by Marakez, a leading developer in Egypt, the villa was repurposed in 2019 with the goal of providing a versatile workplace environment in the heart of Cairo, while maintaining the structure's unique historic features.
EMBRACING THE FUTURE OF WORK
With the rise of hybrid work - thanks in part to the COVID-19 pandemic, which prompted lockdown rules around the globe in 2020 - coworking spaces are emerging as a thriving trend with many companies opting for flexible work policies. Some are even using coworking spaces for their office location to take advantage of collaborative, flexible workspace solutions, which is what Villa M is witnessing lately.
"Mainly the people that come here are from big companies, such as multinationals or companies based in Dubai," Marwa Zalabani, Project Manager at Marakez, tells StartupScene. She adds that some of the companies that use its coworking space include financial service provider vaLU, advertising firm Leo Burnette, VC platform Nclude and startup accelerator Changelabs, amongst others.
Transitioning to coworking spaces is not a new phenomenon. In 2016, Microsoft offered membership of coworking spaces to some of its workforce in New York. Similarly, in 2017, IBM relocated several hundred of its employees to a coworking building, and in 2018 Facebook used a coworking space to accommodate its growing staff.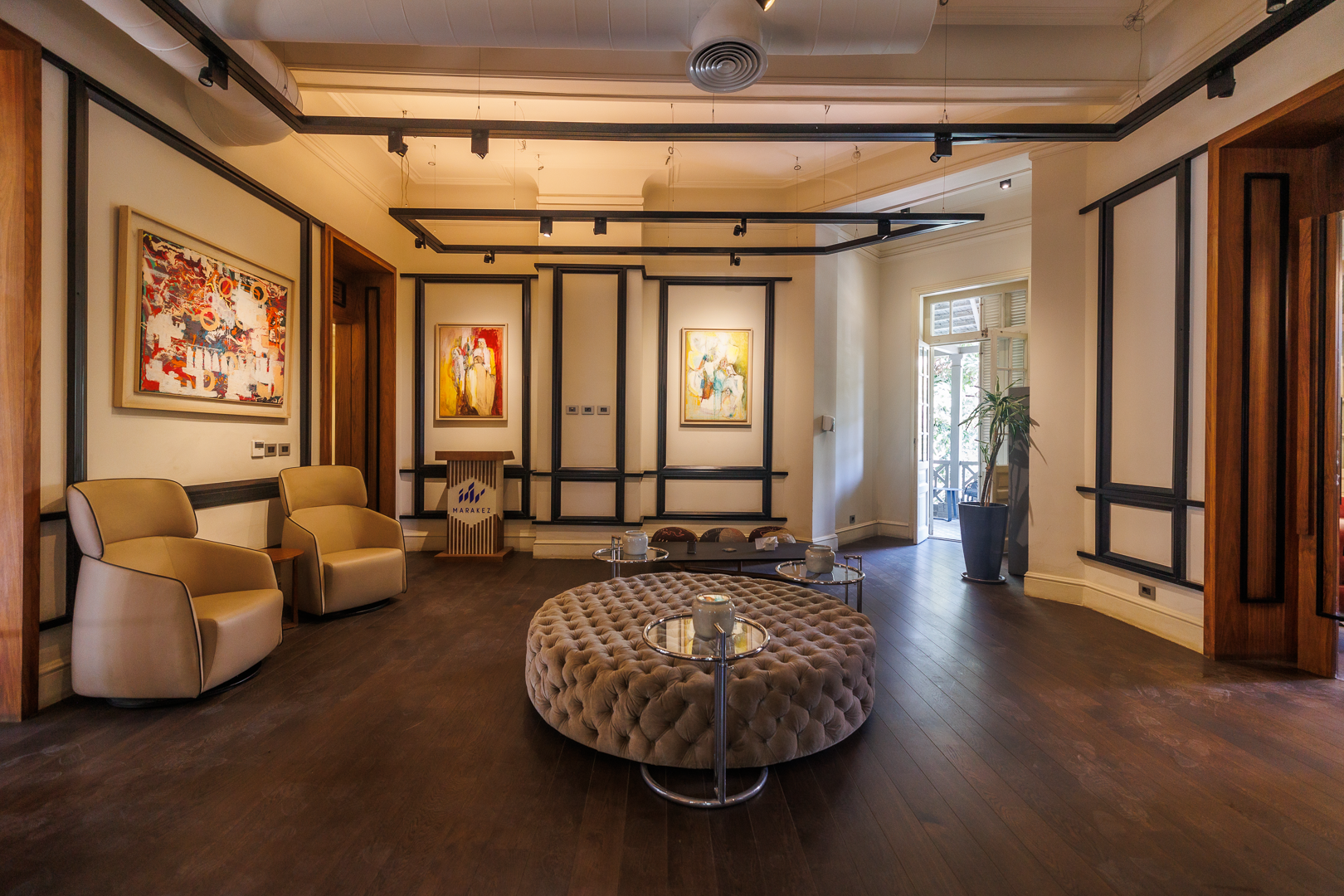 The opportunity for big companies and small businesses to have well-equipped offices, and the option of collaborating in private meeting rooms without having to invest in real estate, is ultimately the allure of coworking spaces for corporations. "The place has all the up-to-date technological equipment, and is well organised and maintained to provide members and non-members with everything they need so that they can work and be productive," says Zalabani.
Entrepreneurs also benefit by working alongside like-minded individuals, breaking the isolation often experienced by freelancers and remote workers, while at the same time facilitating networking opportunities and fostering a sense of community.
Villa M offers a wide range of membership plans including daily, weekly, monthly and quarterly subscriptions, with meeting rooms reserved separately. The facility features several indoor and outdoor working spaces, private meeting rooms, a café, as well as a space for group events.
LOOKING BEYOND WORK
Perhaps what makes Villa M stand out from other coworking spaces is its hosting of significant cultural and entrepreneurial events, including art exhibitions and workshops.
"We are distinguished because of the category of people that come. The calibres are of the highest categories, the crème de la crème of society," Zalabni says. "We had the Egypt Fashion Awards, which was organised by Marakez. Many celebrities would come after the show from the Mall of Arabia to do their interviews here, like actress Amina Khalil, Engy Sharaf, and Hanady Mehanna."
The combination of coworking spaces and private events facilities gives companies and individuals the ability to evolve and scale their business, according to their needs, as well as engage targeted community members.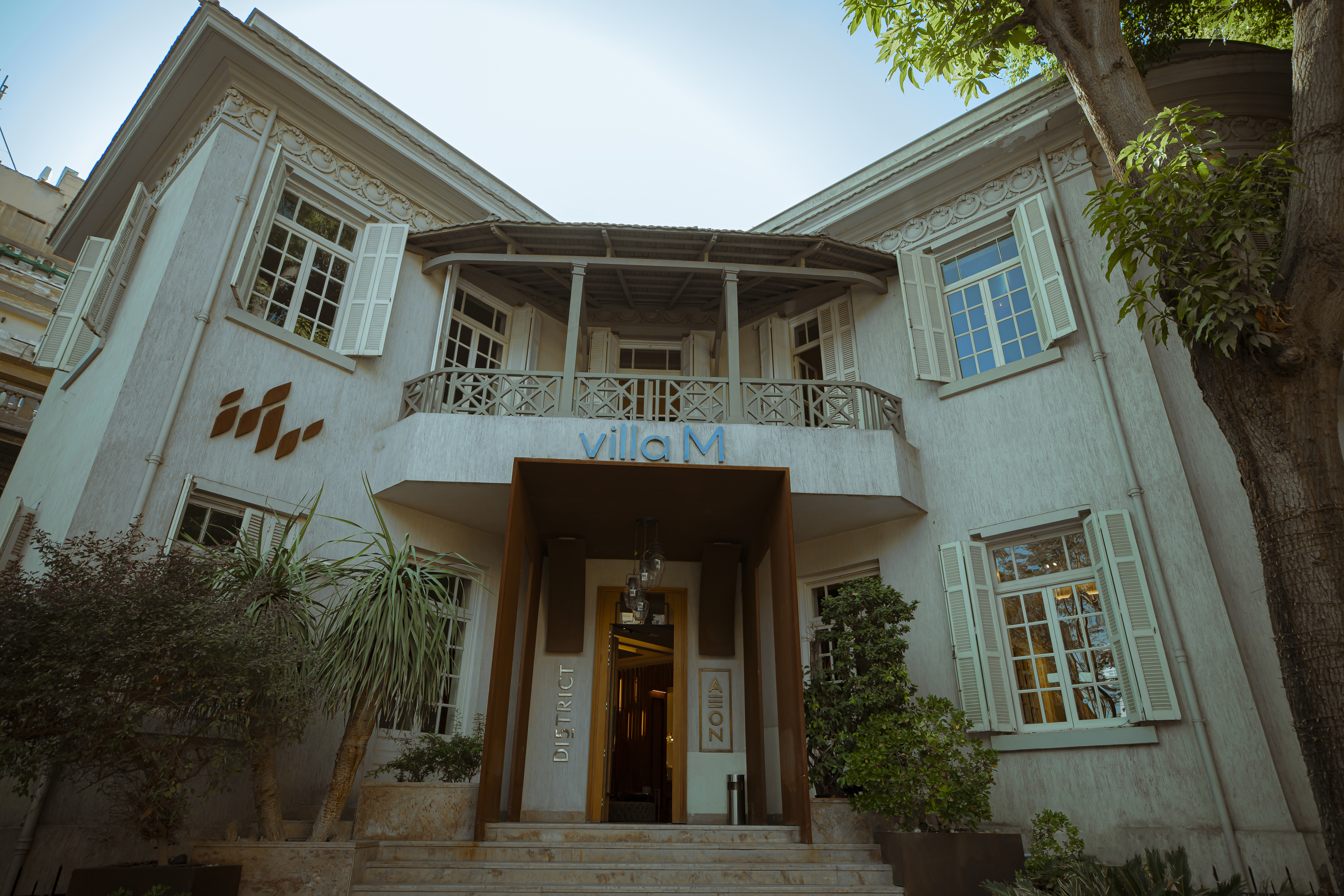 STAYING TRUE TO TRADITIONAL PAST
The Villa M experience is like going back in time, albeit with the perks of modern day life - high speed internet, the latest technologies, and the ability to work anywhere, anytime.
But while trying to provide today's modern comforts, Marakez also sought to preserve the historic elements of the villa, including the old stairway, the French windows, the high ceilings, and even some of the old furniture. "This is what makes it looks original, chic, and innovative," says Zalabani. "We chose furniture to match the style and space of the villa, giving it authenticity."
Designed by renowned interior designer company Eklego, the villa won the best design award in 2019.
Zalabani believes that unlike other coworking spaces, Villa M offers a cosy, distraction-free environment. "We focus on creating a working environment that is very relaxing, comfortable and quiet," she says. "We do that by adhering to a certain number of members, so that people are able to work."
As coworking spaces continue to thrive, whether in new or old neighbourhoods, it is clearly changing the way we work. Yet the allure of the familiar and the historic can be impossible to resist. Through its nuanced design choices and cultural events, Villa M provides its entrepreneurial tenants a way to ground themselves to the culture of the city that hosts them, and the community in which they work; an anchor amidst the tides of constant change.