Z Bling Effect is Putting Homegrown Talents on the Road to Europe
The Cairo-based sports management company is making plays across the field with Paris Saint-Germain's football academies.
Without exception, millions of Egyptians get filled with sport effervescence and dream of professional careers in handball, tennis and of course football, the beautiful game. And, as showcased by Cairo-based sports management company Z Bling Effect, if technique is key then management is king.
Since 2015, Z Bling Effect has been providing homegrown athletes with the necessary training to play in some of the world's biggest arenas in Europe. Founder Aly Essam Abdelmoniem, former Marketing Director of Al Ahly SC, provides an experienced lens for athletes in various stages of their careers, such as 17-year-old Seif Salem, who is currently playing in professional French football in the French Youth League.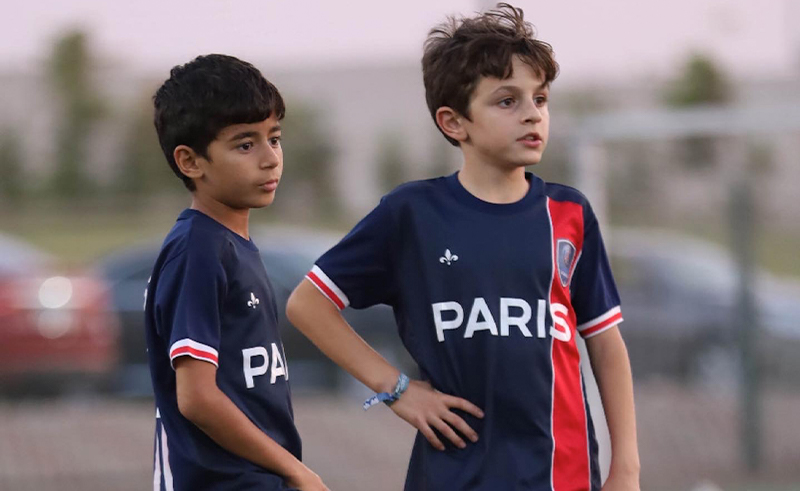 "A hatrick of players are currently in the pipeline to follow in his footsteps," Abdelmoniem tells CairoScene. Z Bling Effect allows its talents to embark on trials in France and participate in international tournaments alongside giants like Liverpool, Juventus, Porto and PSG, under the eyes of European scouts. Since 2016, Z Bling Effect has been the exclusive partner of PSG Football Academy in Egypt, building bridges with Paris Saint-Germain, the royalty of French football.
Under the supervision of Patrick Valery, former AS Monaco and Blackburn defender, Z Bling Effect's PSG Egypt won the 'PSG World Cup' in 2018, competing against PSG academies from around the world while club scouts and PSG stars like Mbappe watched from the sidelines, and becoming the first international academy team in Egypt to win the prestigious cup and beat its European counterparts. As a result, two of its key players joined the PSG Youth Centre in Paris.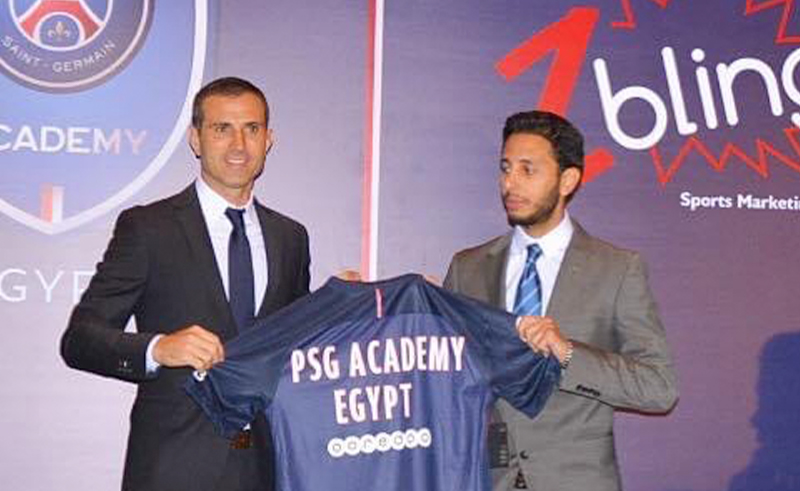 Z Bling Effect is developing a new training ground for its football team in Alexandria, adding to its roster of training facilities in the neighbourhoods of 6th of October City, New Cairo and Heliopolis in Cairo.
Domestically, PSG Academy Egypt competes in the Egyptian Football League's 'Super' and 'Gomhoreya' competitions, alongside household names such as Al Ahly SC, in the first teams.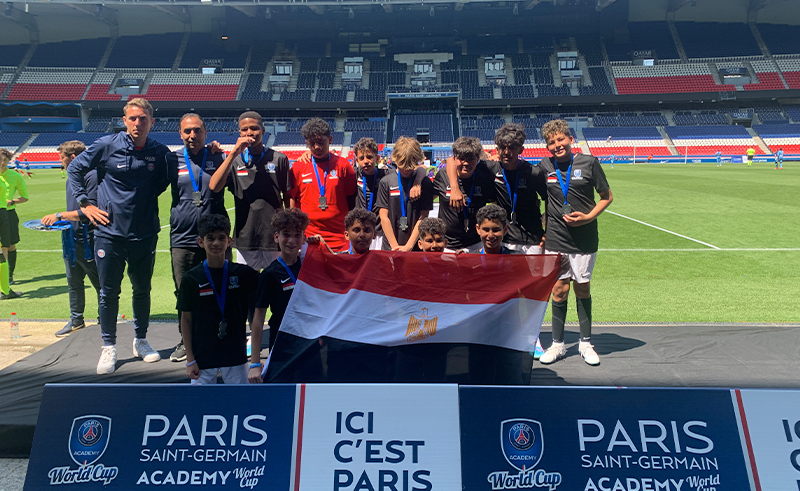 "We strongly believe that there is great potential in the sports industry and athletes in Egypt," Abdelmoniem continues. "Our plan is to manage the potential of athletes on the pitch by providing proper training, nutrition plans, performance analysis and development, and off the pitch with a proper career plan, legal counsel and PR management."
Aside from producing exclusive interviews with the likes of Andreas Iniesta, Karim Benzema, Luis Suarez and Iker Casillas and Neymar Jr, Z Bling Effect's expansive network in professional sports allows it to regularly send its players to European clubs such as Paris Saint-Germain, AS Monaco and SC bastia. They provide athlete representation and management services for Egyptian athletes competing on the international stage, including rising tennis star Kenzy Ramy.