8 Cool Spots to Have Mouthwatering Seafood in Alexandria
These fresh-out-the-sea spots are a must-visit for a proper tour of Alexandria.
For generations, parenting in Egypt was quite simple, and consisted of one critical rule: feed your child seafood once a week. And so, parents would dutifully drag their chicken-nugget-loving gremlins to a variety of seafood restaurants, compiling an unjustifiable amount of restaurant-branded colouring books, in hopes the screaming would simmer and their children would seize to whine in healthy food-induced agitation. What they inevitably fail to consider, however, is the fact that one day - in a shocking turn of events - the child matures and no longer despises the cuisine. With that elaborate notion in mind, we've amalgamated a collection of some of the most succulent seafood places in Alexandria for your - and your toddler's - consuming pleasure.
SEASIDE
Akin to its name, Seaside serves you contemporary twists on the traditional seaside seafood feast; one punctuated by an exquisite view of the Qaitbay Citadel. The signature post-meal activity includes a moonlit, wave-soundtracked walk by the citadel where you can "ooh!" and "ah!" over the seashell crafts and souvenirs. Seagull As one of the most popular seafood spots in Alexandria (because literally everyone and their grandmother has been here) Sea Gull has cemented its legacy as a family favourite for grandiose gatherings. With enchanting live music, a kids area (horse rides included) and delicious food, this eatery is an Alexandria staple.
GREEK NAUTICAL CLUB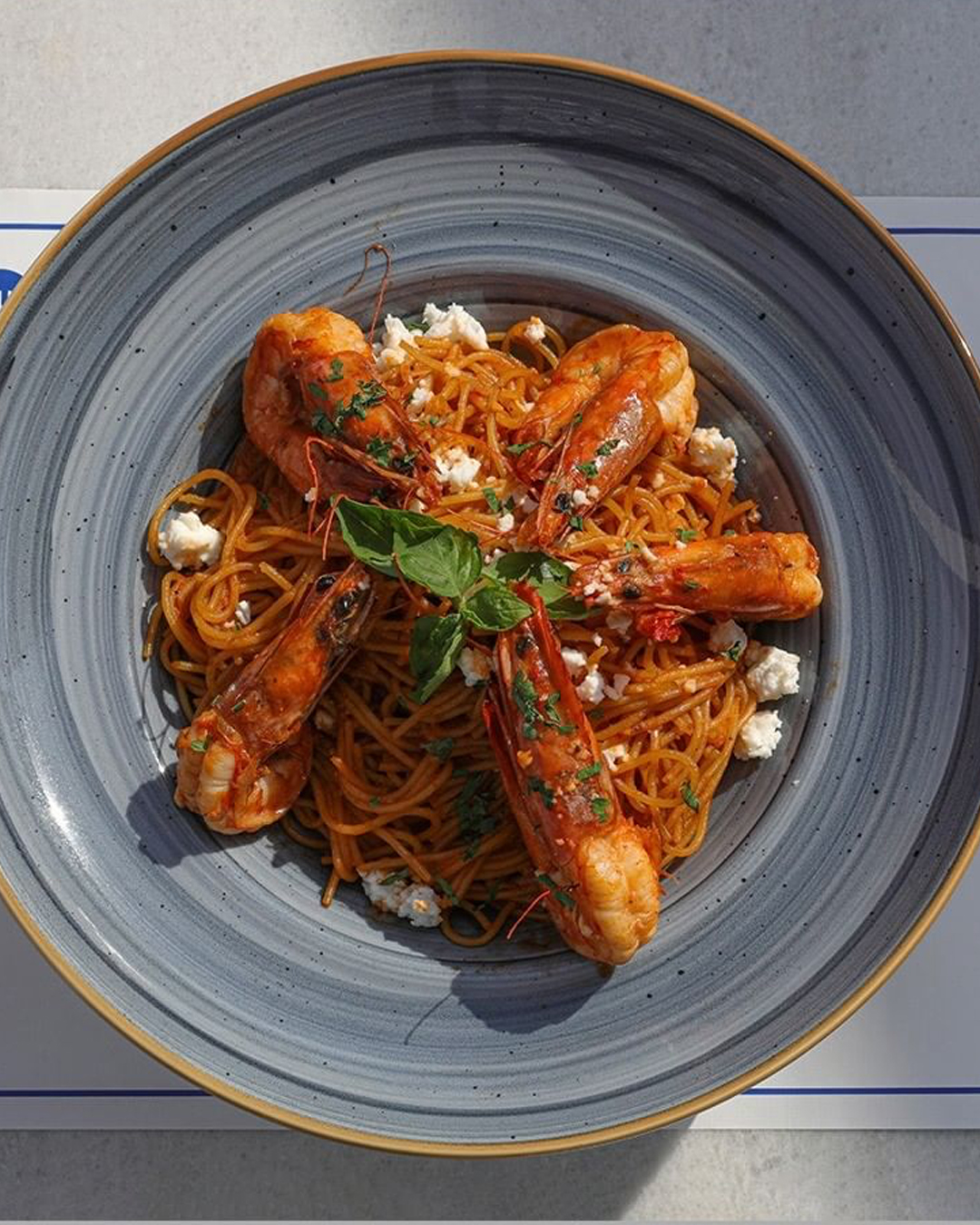 For a Santorini feel right in the heart of Alex, the Greek Nautical Club offers you serenity with their white and blue interiors. Brimming with an opulent array of dishes, the penthouse classic serves as the perfect backdrop for your empirical (in the glamorous way of course) daydreams.
ZAPHERE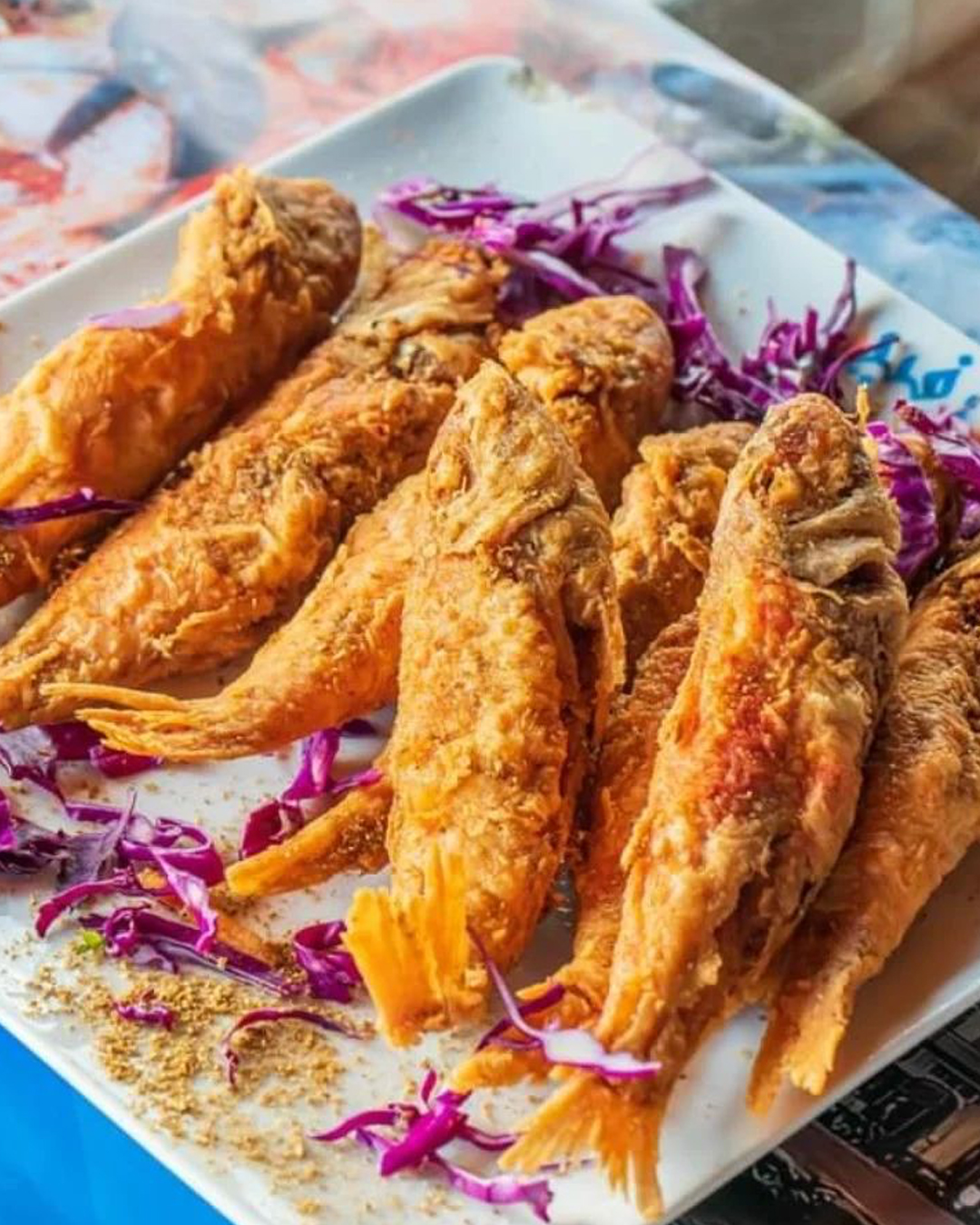 Since 1918, Zaphere has been providing Alexandria's residents - Brits, Romans and Egyptians alike - ostentatiously gourmet meals consisting of the most delectable types of fish; bringing the finest daily catches straight to your plate. The historical hotspot has since expanded its legacy to include the Citadel, and Egypt's North Coast.
ABDO FARAG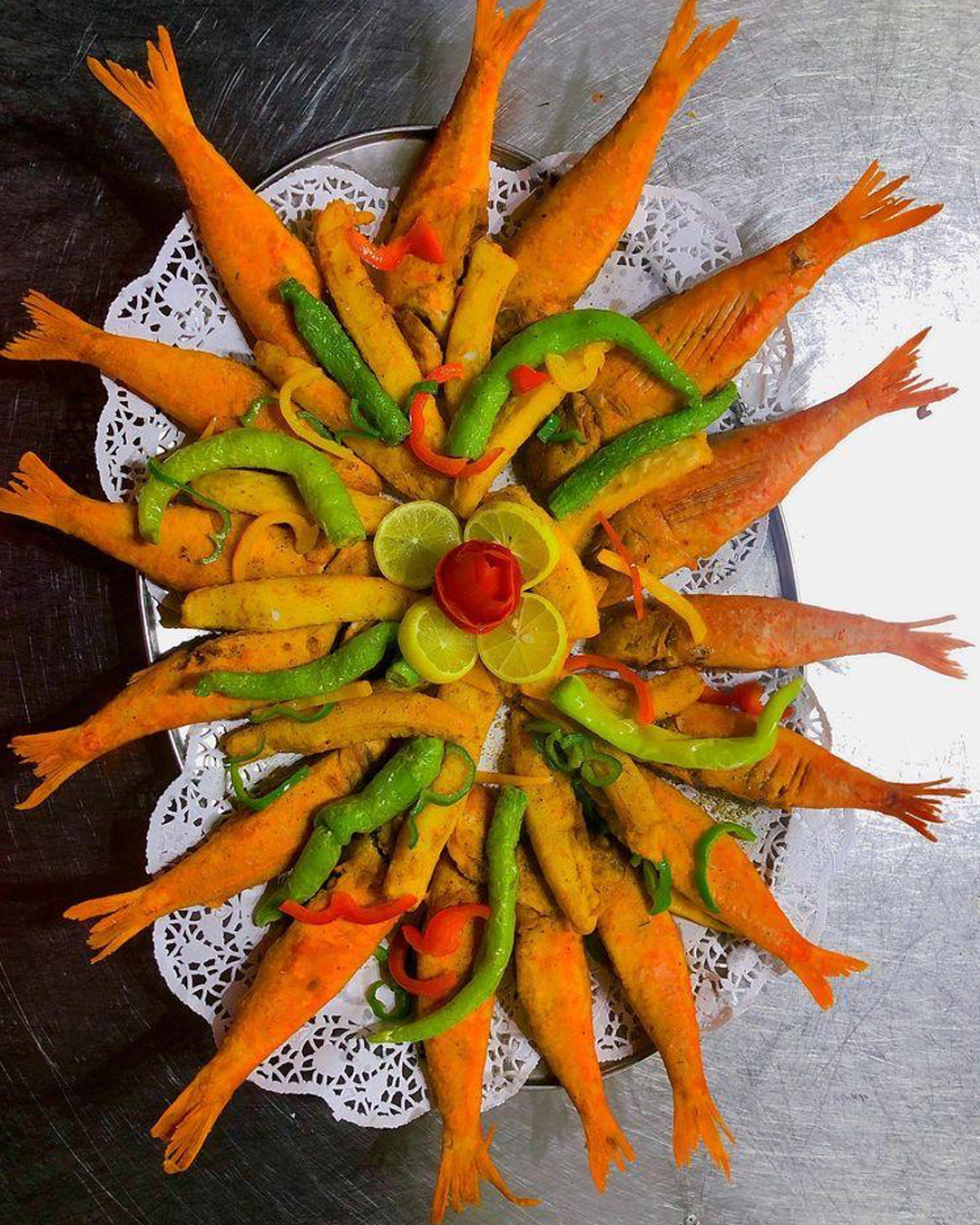 Abdo Farag is a two-story eatery offering you the full fish-in-Bahari-then-Couscous experience. When you walk in, you get to pick your fish displayed fresh on beds of ice, and then you get to relax upstairs until the food makes its way to you (served in much more appetising terms of course).
OMAR AFANDYKnown for its ability to convert any seafood-hater into a fish lover more devoted than Darla from Nemo, El Marsa is wide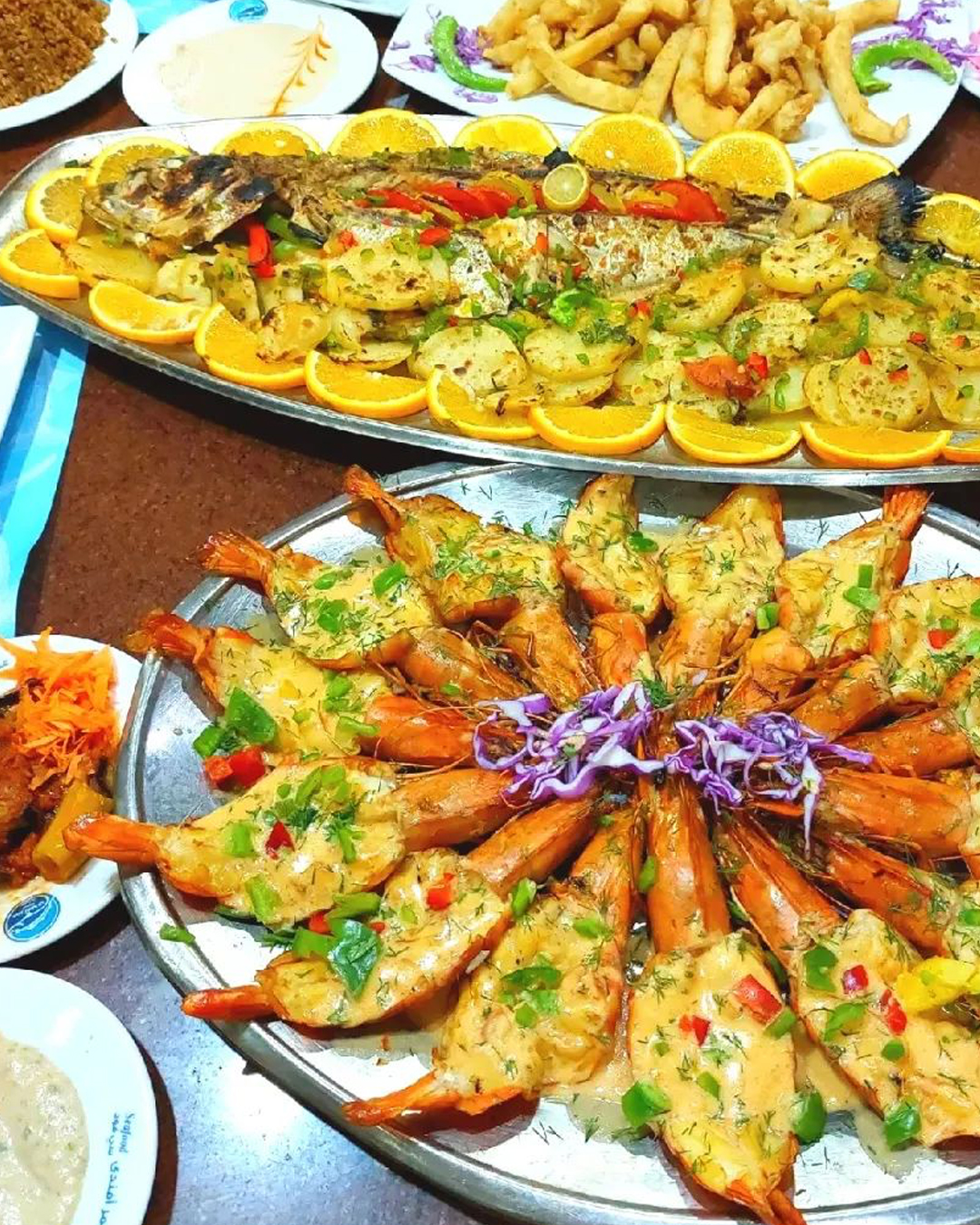 Up for a road trip? Omar Afandy - a seafood eatery for the Beiks - is a Maamoura gem you can visit after countless hours at their famed self-titled Theme Park following. The spot is well-known for its irresistible twists on shrimp-based delicacies that somehow always end up reminiscing those we've only managed to fantasise about.
EL MARSAH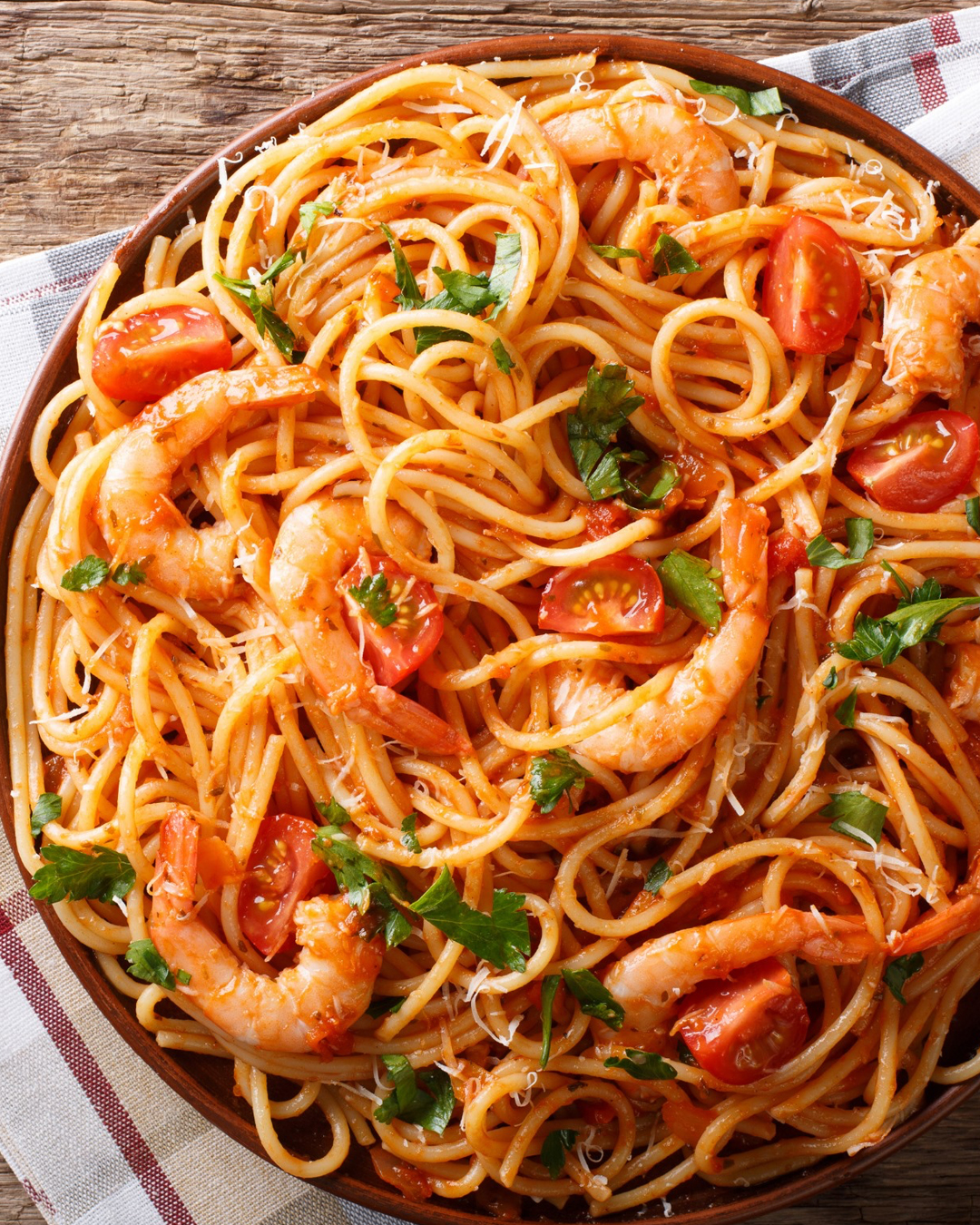 Known for its ability to convert any seafood-hater into a fish lover more devoted than Darla from Nemo, El Marsa is widely visited by the nation's self-proclaimed picky eaters. With gourmet dishes that hardly even look (or smell) like fish, this is the spot to drag your pickle-hating, olive-picking, texture-averse friends to. Oh, and if you're more of an Alexandrian homebody, you can shop their services online via their website.