Embrace Your Love for Sushi with Yugu's Delivery and Catering Service
Whether you're into nigiri, hoso maki or sashimi, this delivery and catering service have got your bellies' best interest.
Here at SceneEats, we're big fans of the amazingness that is sushi. Whether it's nigiri, maki, sashimi, or even Americanised rolls of sushi like California or Philadelphia rolls, we're here for it. All day every day. In any capacity. That's why we were pretty excited to hear that there's a new virtual sushi restaurant in C-Town – called Yugu, meaning 'great hospitality' in Japanese – that are coming through with a range of different sushi rolls, types, as well as apps and soups.
Born out of a love of Japanese cuisine, some of the starters you can find on Yugu's menu include spring rolls, salmon and shrimp tataki, crab salad and salmon salad, and if you stan soup, they also serve coconut soup, miso soup and Tom Yum soup. If you're into nigiri, sashimi, hoso maki, or oishi s they've got you covered, too – and come through with a bunch of popular sushi rolls like Rainbow, Dragon, New Style Philadelphia. They also make a special Yugu Roll which contains nori, rice, shrimp tempura, avocado, spicy crab, crisp rice and caviar.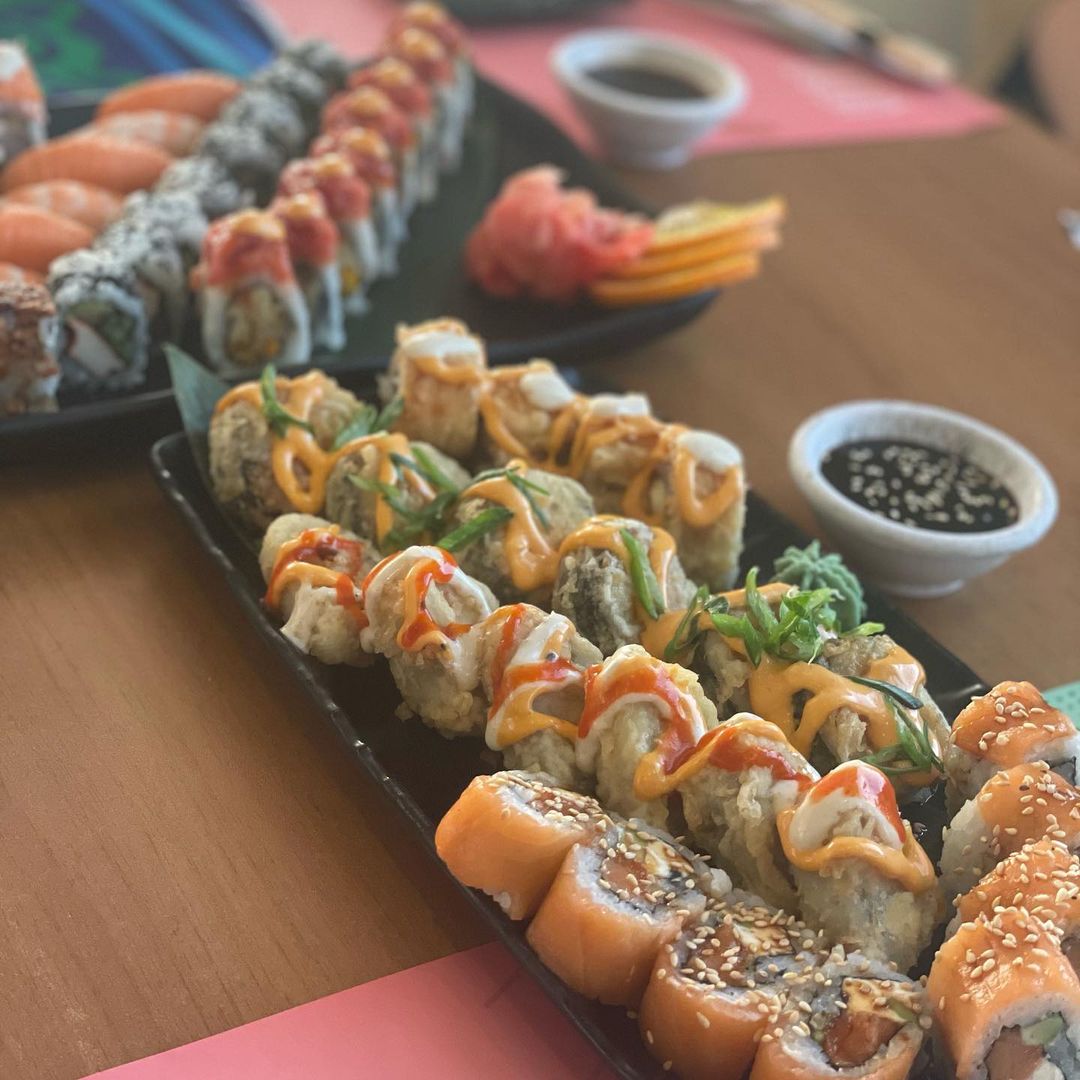 "Our main focus is the quality of fish we use," Yugu Sushi co-founder Nader Khalil, "It's imported from all around the world. We also pay extra attention to our recipe and the quality of sushi we serve our customers."
Currently, the restaurant delivers to Heliopolis, Nasr City and New Cairo, with plans to expand in their delivery zones in the coming few months, and even open up a dine-in restaurant soon. Right now, they offer delivery as well as catering services.
To get your chopsticks on some sushi, call +2 012 1265 5555.