Glow Has Made Healthy Living & Clean Eating Very Accessible
Glow comes through with killer smoothies, colourful juices, gorgeous salads and tailored programmes to help improve your life by 175%.
You don't need to tell us how hard it is to maintain a healthy diet since we practically live to eat and eat to live. The bond between us and food is so sacred it will never be broken by things like unrealistic Instagrammable bikini bods (because all bods are bikini bods obvi). What is serious, however, is our health. That is why we push ourselves to gobble down a salad or two whenever we can. Making that feel like less of a chore over the past five years has been Glow, the local brand that has rolled up their sleeves to help us fulfill our healthy fantasy.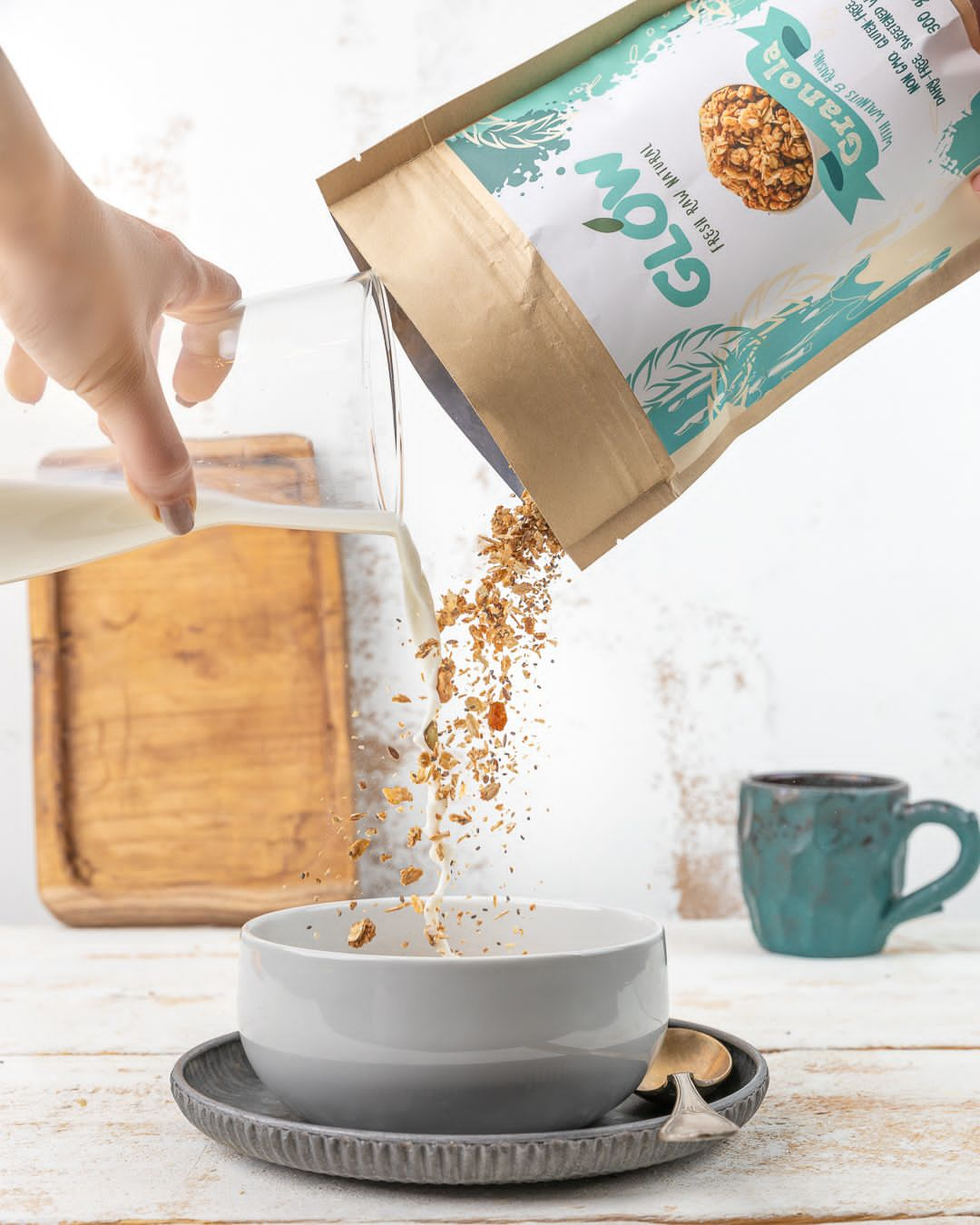 The brand has revolutionised clean eating in Egypt the moment they entered the market
Glow comes through with killer smoothies, colourful juices, gorj salads and tailored programmes to help improve your life by 175%. The brand has made it their sole mission to make Egypt healthy again, that is why all of their products are sugar-free and preservatives-free. They are also made fresh daily upon the customer's order in their HACCP-certified factory.
''We want to raise awareness about everyone's health and wellness game and how easy it is to get it on track,'' says Amina Rashad, Co-Founder & Health Coach at Glow, to SceneEats. ''That is exactly why Glow joins forces with the country's top nutritionists, health coaches, yogis and everyone in between to help us spread this message.''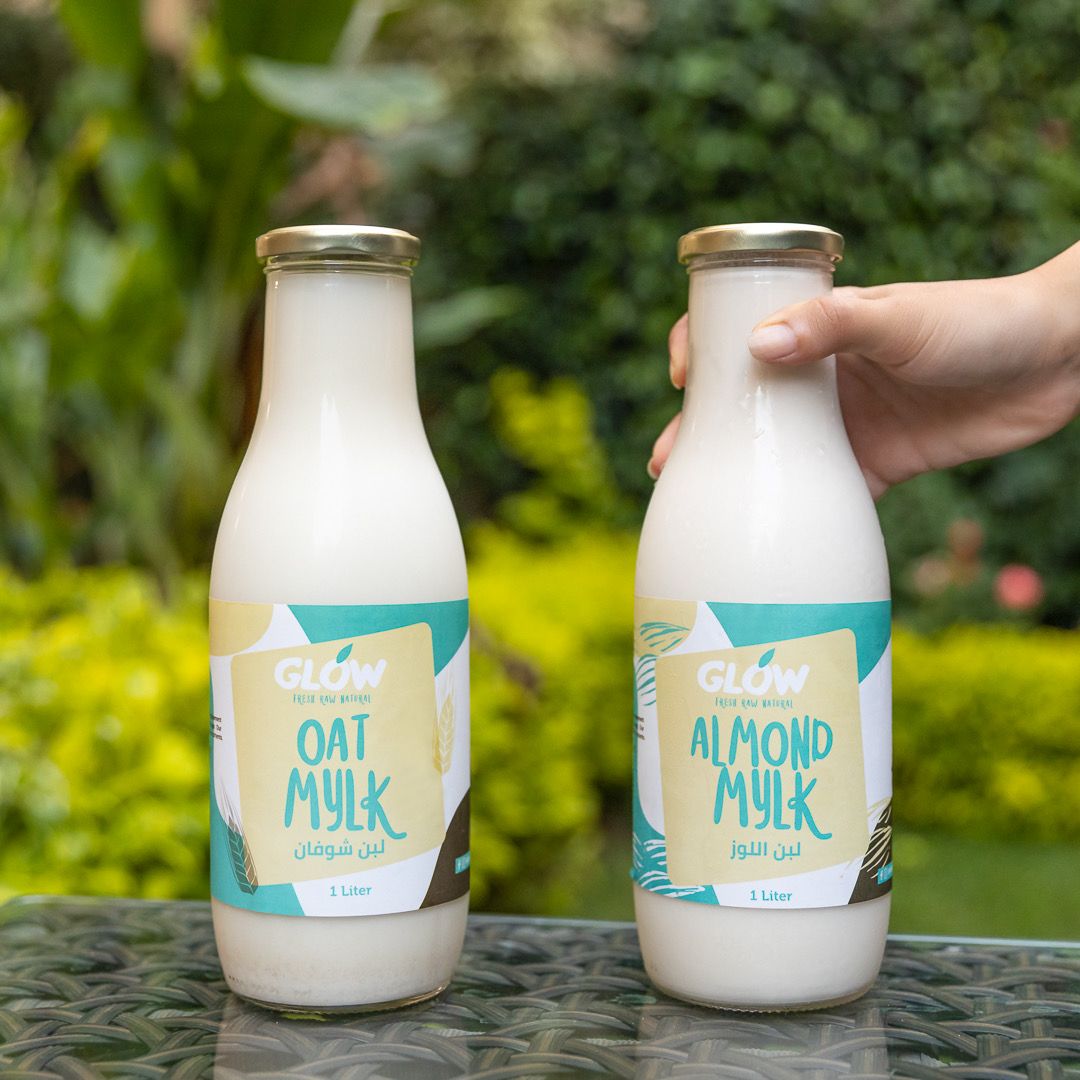 Glow also makes their own milk
What makes Glow stand out is that they make customised programmes for customers that want a lifestyle change. Basically, upon signing up and filling in all your info, you automatically become a Glower where the brand jumps in and helps pave your road to clean eating and healthy living using their products.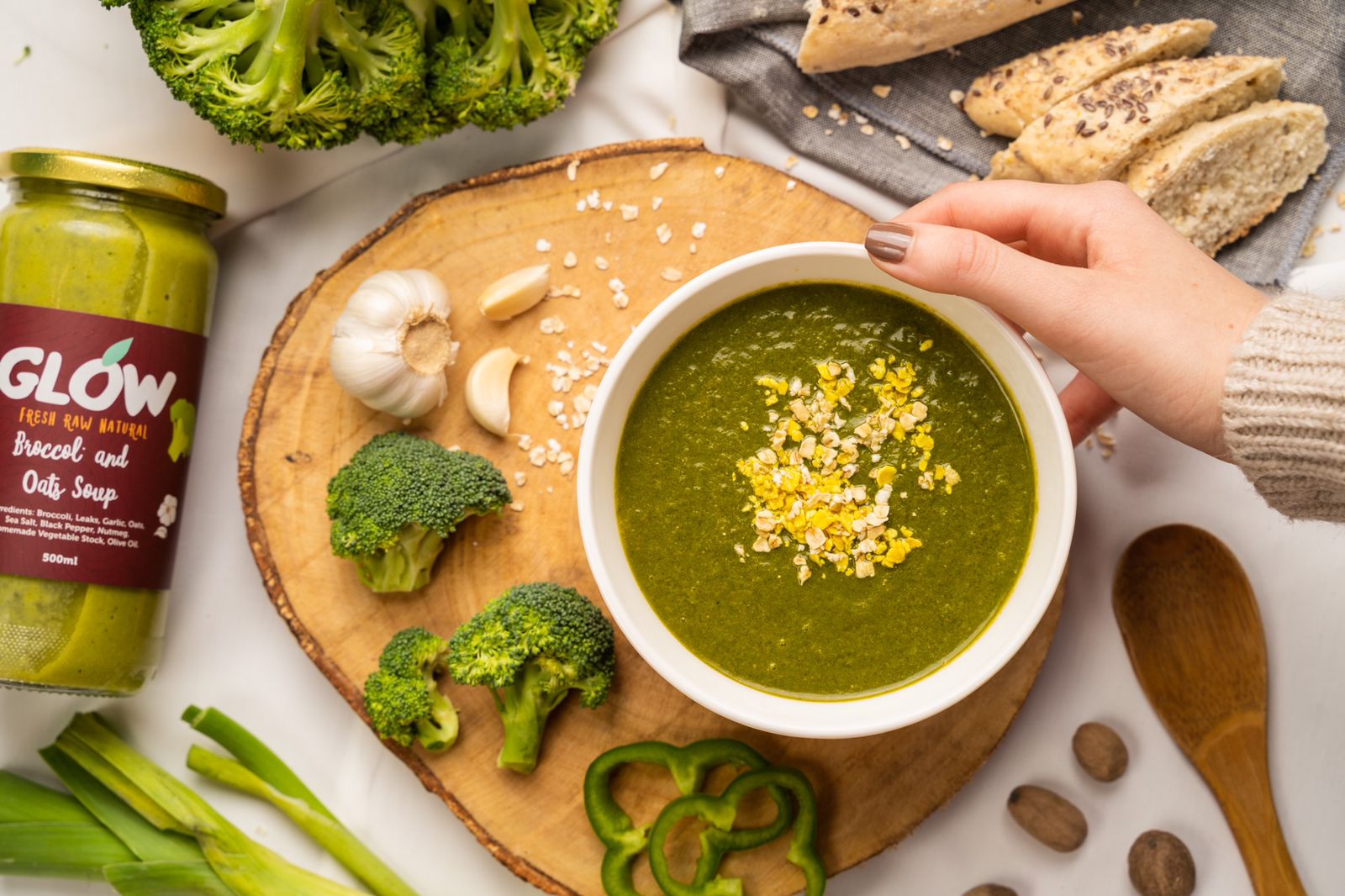 Each person gets to have their own customised program for themselves
''Over the course of the last few years, we've created thousands and thousands of programmes,'' Rashad continues. ''That, to us, is our biggest milestone and we're oh-so proud of.''
They've also just recently launched their YouTube Channel, Get Your Glow, where they are currently helping elevate people's lives through their vast knowledge in clean eating with their first ever series Wellness Wednesdays.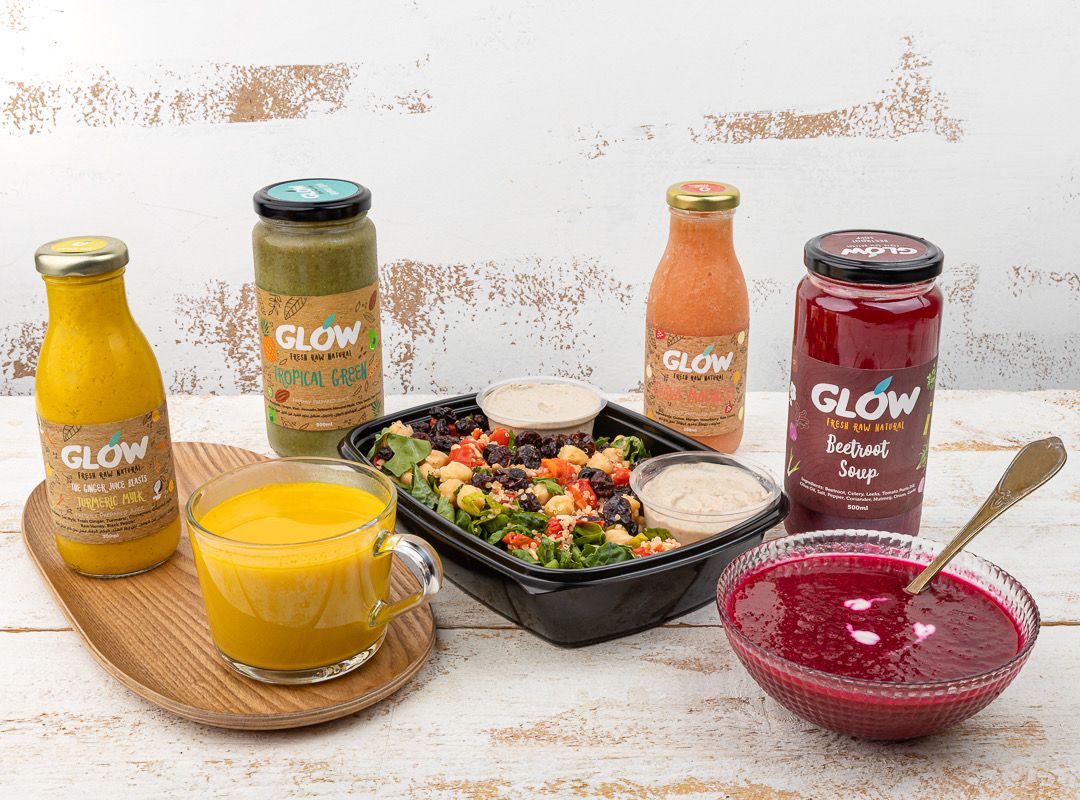 The juices, soups and salads at Glow
Not only has Glow proven that they are constantly making new products for their customers, they also have resident clinical nutritionists and health coaches that help people choose the right program for them. In a nutshell, Glow isn't just a local brand that makes smoothies, it's a platform to help better anyone's life.
The homegrown brand may have just started in Egypt, but they plan to expand to the Middle East very, very soon. For more information, head to their website via getyourglow.me or contact them on WhatsApp on +2 0100 0018 644.