Met Is the New Fried Chicken Spot You Didn't Ask for But Totally Need
Another day, another fried chicken spot opens -- except you're happy it's open.
If the union between a warm bun against the texture of crispy on the outside, juicy on the inside fried chicken isn't a match made in heaven, then we don't know what is. Drench it in ranch, mayo, cheese, ketchup or even plain with freshly-cut vegetables, the humble fried chicken sandwich is one of the most celebrated fast food inventions in history, and for good reason. Serving just that is Met, a new fried chicken spot in Dokki.
At Met, you'll find chicken wraps ft. mozzarella, fries, veggies and mayo, in addition to their no-frills classic chicken sandwiches with lettuce, tomato and their special cocktail sauce. If you're a cheese stan then opt for their Mega Chicken sandwich and if you take your fried chicken sandwiches as seriously as we do, opt for their double-decker crispy jumbo chicken sandwich. The spot serves sides like mac and cheese, waffle fries, rice and coleslaw or fried chicken meals sans bread. If you're more of a burger fiend, Metserve burgers like classic burgers, mushroom n' Swiss, barbecue cheeseburgers and more.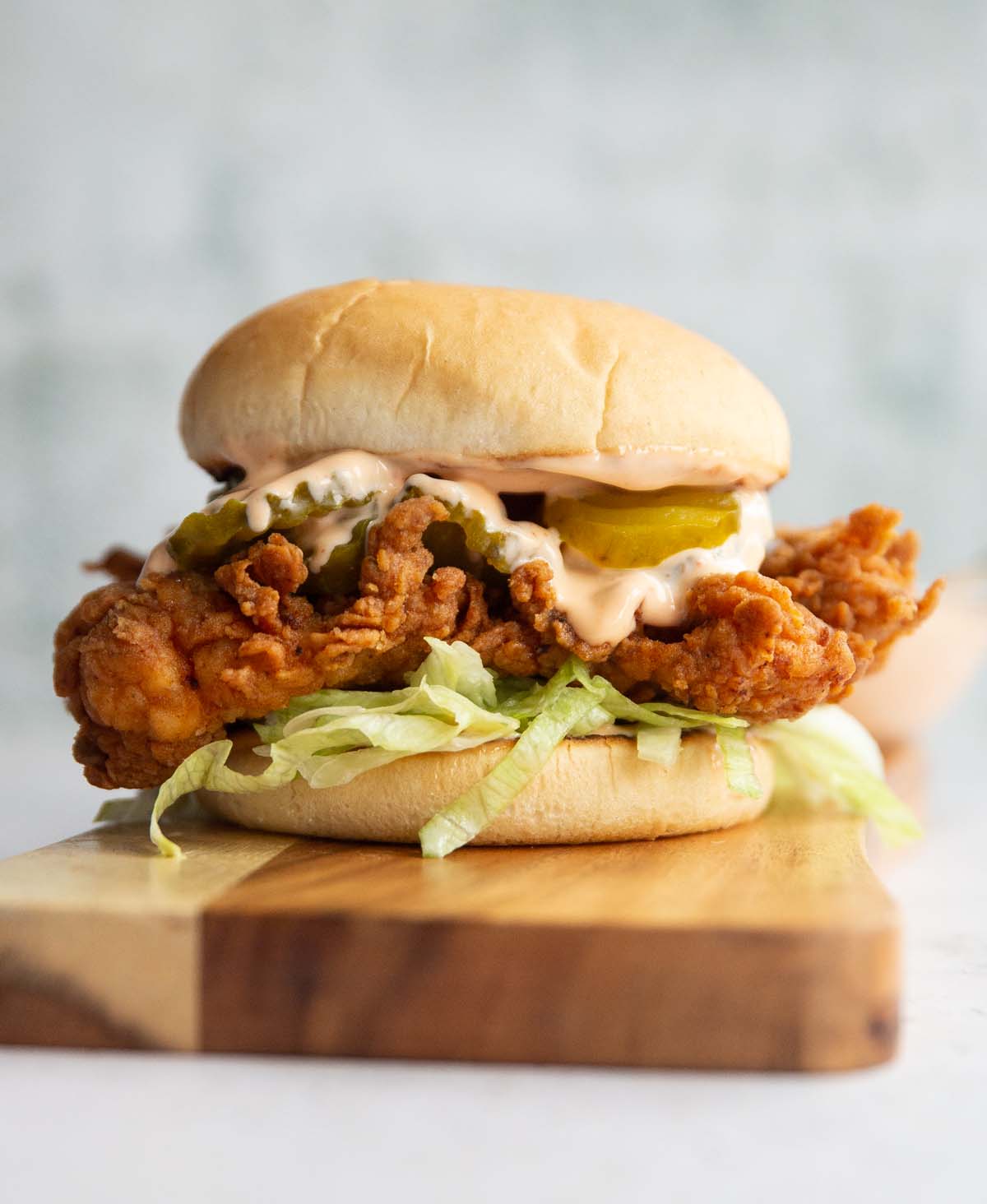 Classic burger from Met
You can find them on Dokki Street opposite Chef Saber restaurant. But, if you're not about that life (as in leaving home) just call 'em up on +2 0105 001 1641.