The Coolest Ice Cream in Egypt - A Scene Eats Guide
We're all screaming anyway – might as well get a cone.
As summer rolls in and we can no longer bear the thought of heated food in any form, it's only natural the general population's dessert focus shifts to cooler creations, like internationally accredited fan-acclaimed scream-inducer: the trusty ice cream.
To evoke the delightful contrast of the salty-sweet image, imagine cool droplets of ice cream melting on your sun-warmed thighs in the July heat, while you relax in the comfort of your respective office. Bearing that notion in mind, we've compiled this comprehensive guide to ice cream in across 13 Egyptian sumptuous spots.
Dara's Ice Cream
Branches all over Cairo & the North Coast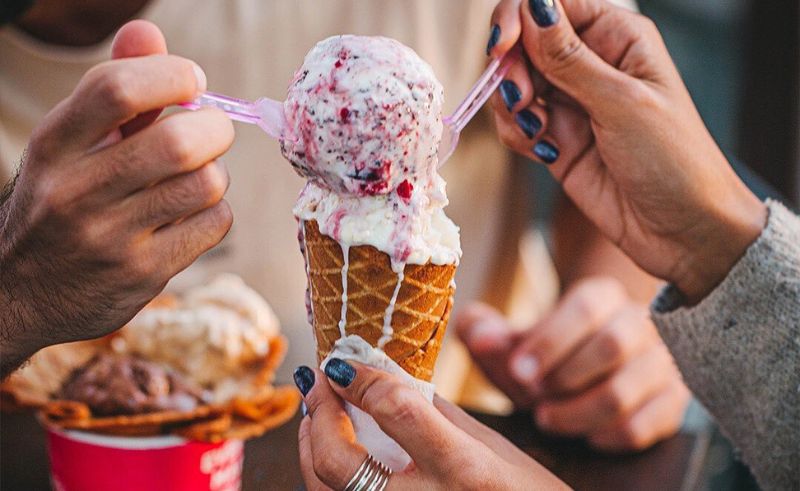 Wafting the heart-melting smell of burnt sugar and waffled biscuit all over the city, Dara's is known for the caramelised goodness and brownie-flavoured creations it so proudly produces.
Yolé
The Drive by the Waterway, New Cairo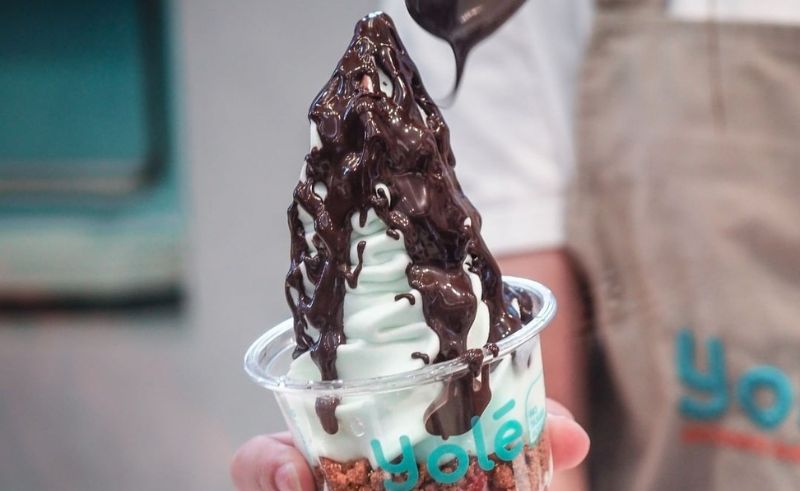 0 sugar added but all the fun guaranteed, Yolé cools down your summer with swirly treats that are made entirely with natural, and therefore healthy, sweeteners that are built to melt your nutritional worries.
Mandarine Koueider
Branches all over Egypt
From their dingy Korba branch that holds scoops of our dearest memories to their shinier outlets that were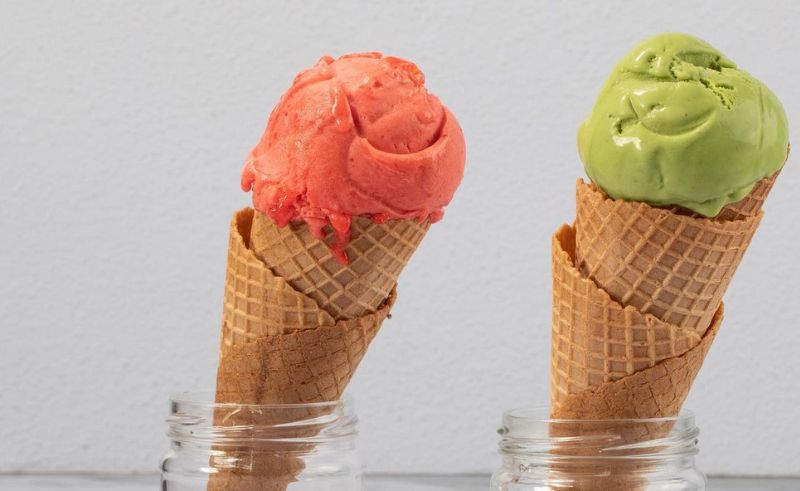 reluctant to step inside, Mandarine Koueider's ice cream is a dependable staple we constantly go back to. Haaave you tried their pistachio?
Conitta
St. 261, Maadi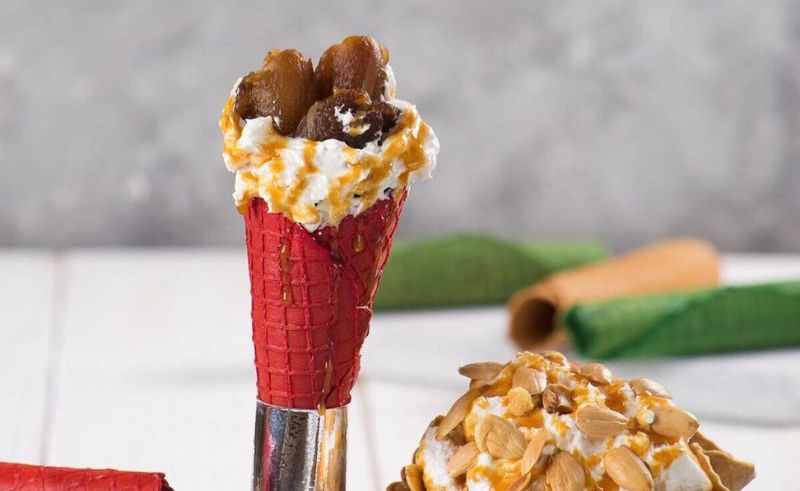 Famous for their oozing chocolate-stuffed cones, Conitta makes cone-infused ice-cream that adds just enough bursting flavour to our creamy vanillas. Braver screamers can indulge in the eatery's C-tacos; a feast not for the lighthearted.
El Abd
Branches all over Egypt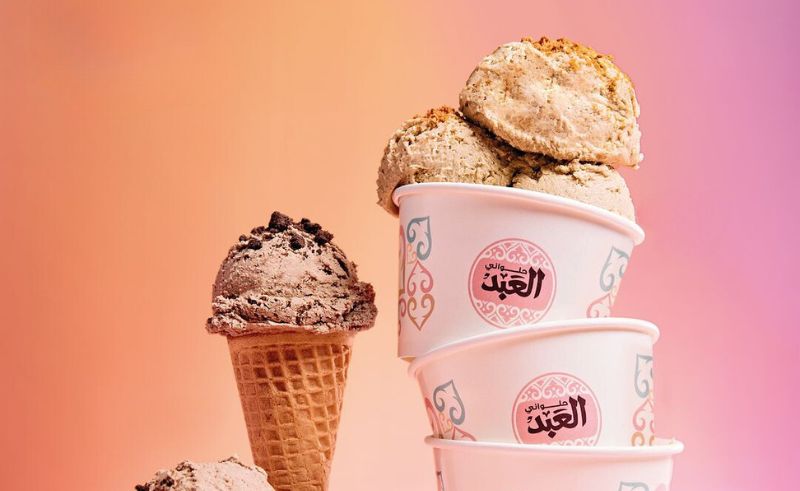 As unlikely as it may sound, El Abd is as expert in ice cream as it is in kahk, except the former is a lot better summer-suited and comes in special bubblegum flavours.
Magic
St. Fatima & Korba, Masr El-Gedida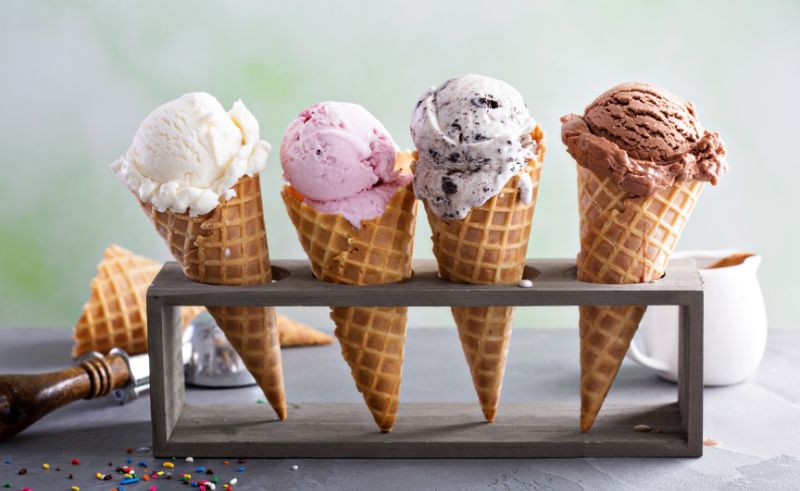 Hidden in the seedy underbelly of Masr El-Gedida, Magic is the ice cream spot for sporadic first dates where you want to both enjoy unmatched ice cream and flaunt your hidden-gem-spotting skills. Try their banana, pistachio and vanilla combo for optimal deliciousness.
Mega
District 5, New Cairo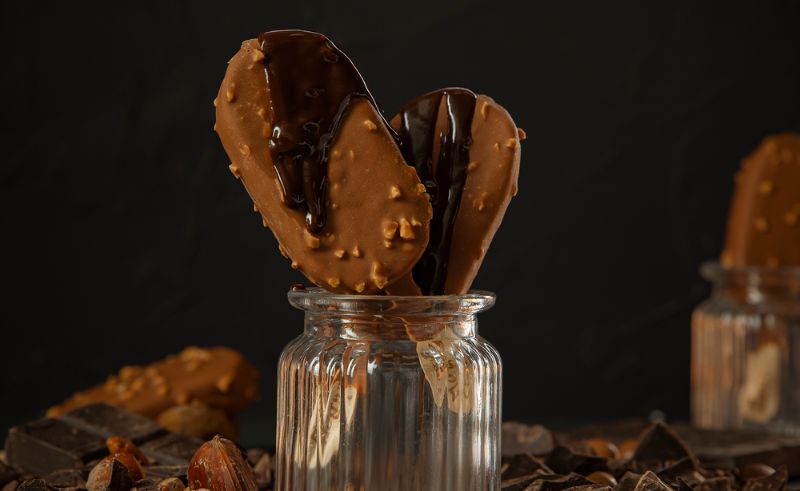 After years of decorating every cornerstone in our childhood, Mega's growth into a fully-fledged walk-in store where you can make your own Mega popsicles - an event we can't yet get over, no matter how many white chocolate-covered sticks we gulp down.
Wunder Chocolatier
Part St., Sheikh Zayed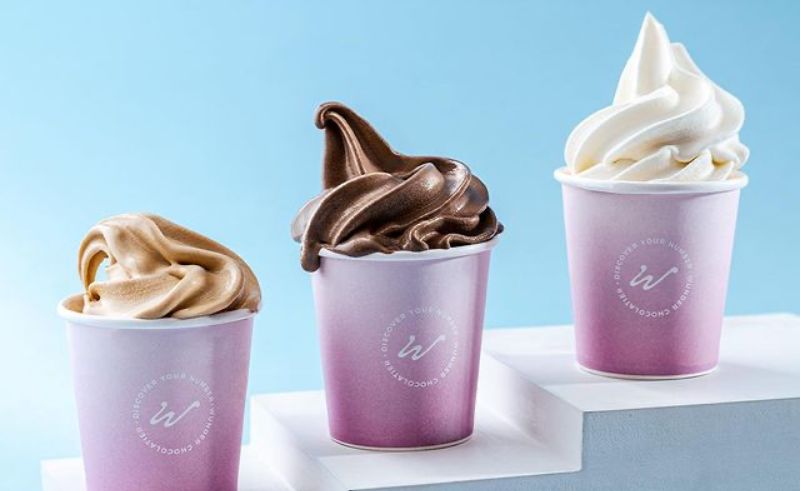 What happens when you give expert chocolatiers the chance to put their finest cocoa in soft form? The answer is in the creamy swirls of Wunder's delicious chocolate ice cream, decorated with crumbs of their artisanal chocolate.
El Madina El Monawara
Branches all over Cairo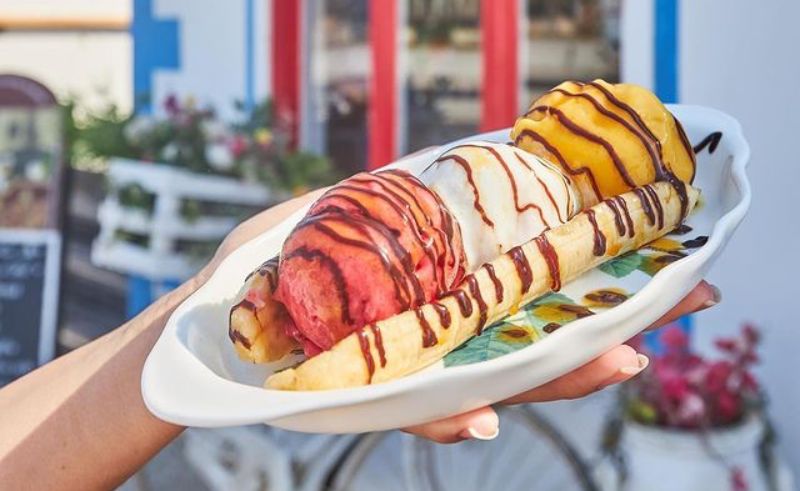 While some may know the one-stop dessert shop for their Sobya and Amar El Din, real dessert fanatics understand the true deliciousness of El Madina El Monawara's ice cream.
Malouk Eats
Delivers all over Egypt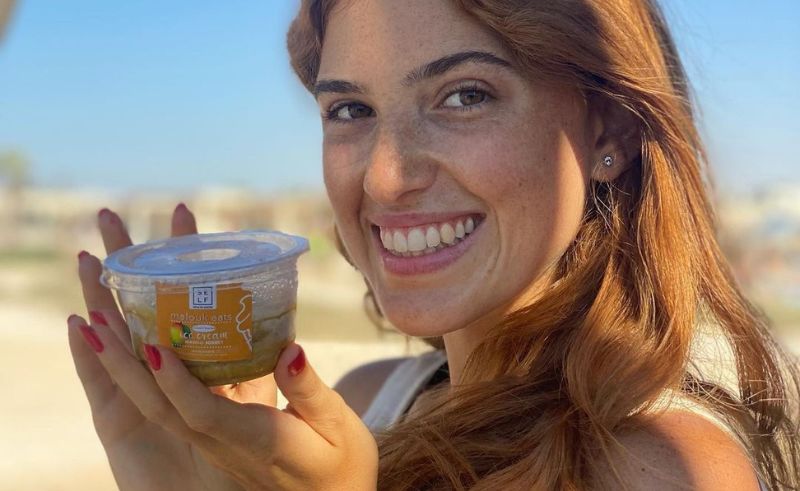 The sugar free ice-cream gig has been way overdone in both try-hard creameries and our kitchens, but Malouk Eats takes it a step further with ice cream that's actually good for you - and super elegant black (activated charcoal) renditions, of course.
Mini Melts
Branches all over Cairo & the North Coast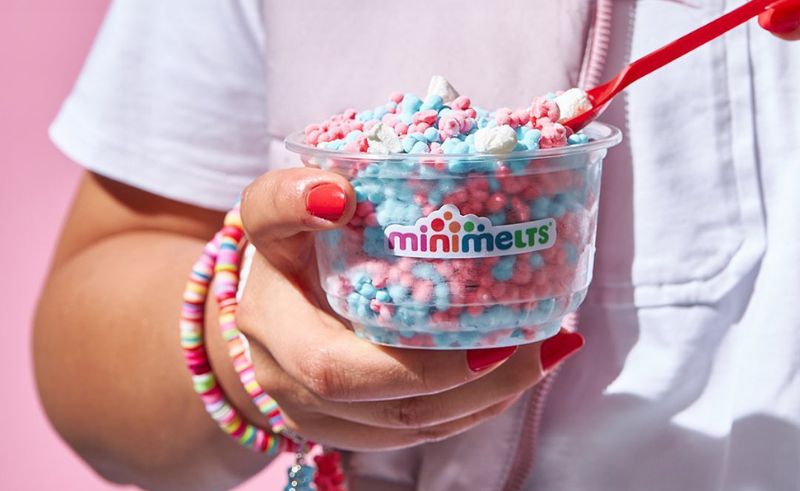 The ice cream spot every foodie and their mother are drooling over is hitting Egypt hard, with 8 nationwide branches where you can munch on hundreds of melt-on-your-tongue tiny ice cream balls.
Cold Stone
Branches all over Egypt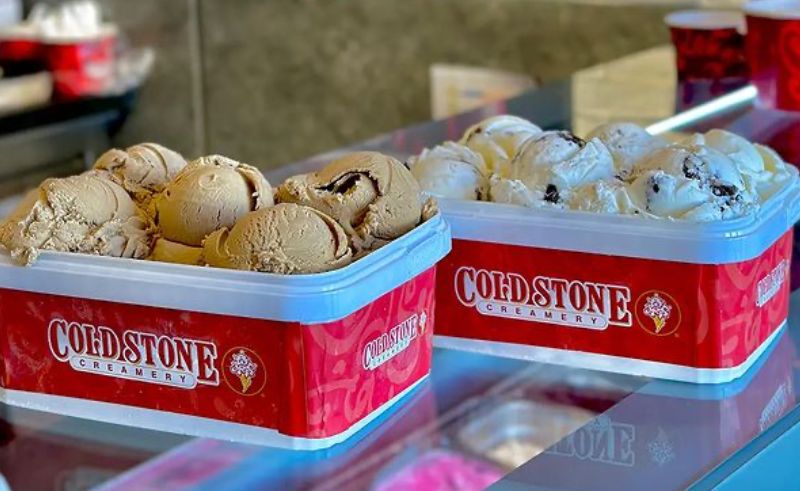 We were obsessed with it as wee little kiddos, and we're still obsessed with it as adults. Cold Stone's Birthday Cake Remix will always evoke a yearning for summer in our bones.
Salsabila
El Manakh, Port Said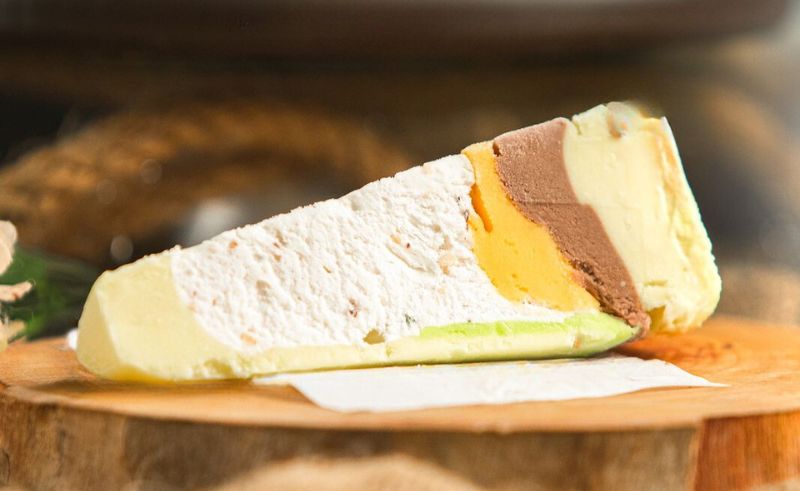 Ever wondered where the sickly sweet cassata originated? Salsabila, the go-to ice cream shop in Port Said, is the first in Egypt to craft the jam- and flour-infused ice cream concoction, besides of course being a martyr in the field of the cream.