Artist Spotlight: Molham is the Saudi Artist Redefining Arabic Pop
Saudi's Molham fuses Arab and Western Pop, giving A-Pop an entirely new flavor.
At some point throughout the endless scrolling wormhole that is the TikTok FYP, you'll encounter a slew of marriage proposals with romantic BOP, Khayali, playing in the background. What you might not know is that the artist behind this banger is Saudi, songwriter, rapper, and singer, Molham.
The famed artist is, to say the least, versatile. He can channel Egyptian pop legend Ruby one second and go full-on Chance the Rapper in the next, seamlessly switching between singing and rapping, and also English and Arabic. Committed to being 'unapologetically himself', Molham's story starts - according to hearsay - in maths class.
It's a rite of passage for every (tortured) artist to spend maths class so bored, that they end up doodling in the margins of their notebooks or writing random rhymes in between equations. Molham was no different.
Contrary to popular belief, Molham is not a stage name but, in fact, his real name. Born Molham Krayem in Jeddah, Saudi Arabia, Molham spent little of his childhood in Saudi before his family emigrated to Ontario, Canada, and then moved back to Saudi when Molham was nine. In Canada, he struggled to communicate since he knew little to no English. Upon returning to Saudi, he'd already become so accustomed to the English language, his Arabic was very accented, resulting in a violent case of culture shock. During the process of relearning his culture, Molham felt extremely alienated and lonely, this sense of loss and estrangement led him to find hobbies to sustain himself and his social life.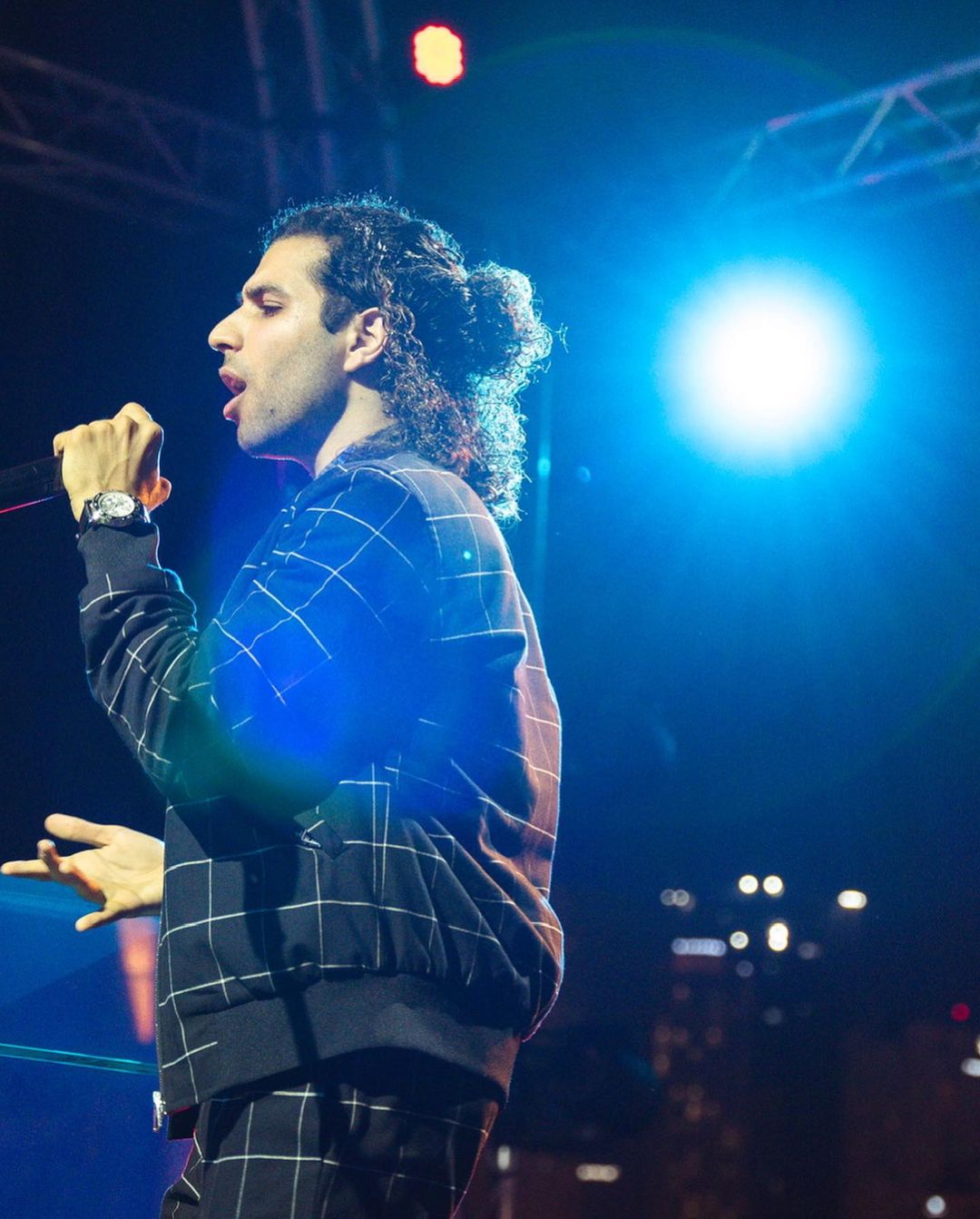 After graduating high school, Molham headed to Georgetown University in the US to study finance and economics. During his time at university, Molham was part of a duo performing under the name of 705B, who cafe-hopped their way to underground fame in the small sphere they occupied. Having not yet made a decision about what to do with his life (and really, what fresh-graduate does), Molham moved to Dubai to join global consulting firm, Bain & Company. Much like many of us, he spent his days working his corporate 9-5, and many of his nights laid out on the couch writing music and fantasizing about making a career out of his music.
Molham's first performance was in Saudi, and it's only due to the audience's wild reception of him and his art, in all their diversity and difference, did Molham decide to give a career in music a shot. A major contributing factor to the popularity of Molham and other 'different' Saudi music artists is the expansion of the music industry ecosystem to include them, with restrictions on big music festivals and concerts being waived in Saudi Arabia. So, in March of 2018, Molham released his debut EP, The Time is Yesterday, featuring Egyptian darling Malak El-Husseiny and Yusra J. This EP kickstarted Molham's career due to the fact that the EP's single, Me Against The World, peaked at #5 on Anghami's top hip hop chart, trending in seven countries in the MENA region throughout the month. In September of the same year, on Saudi National Day, Molham released his single, Saudi Citizen, which paved the path for a new nationalist narrative to emerge, becoming a Saudi youth anthem for its cohesive portrayal of the mixed feelings all youths harbour towards their homes.
Molham's music is an eclectic amalgamation of Arab and Khaleeji rap, traditional (oh god, are Ruby and Haifa Wehbe traditional now?) Arab pop, and Western pop. His lyrics explore multiple themes, including love, mental health disorders, and social issues, widening his audience range through his funky linguistic mix.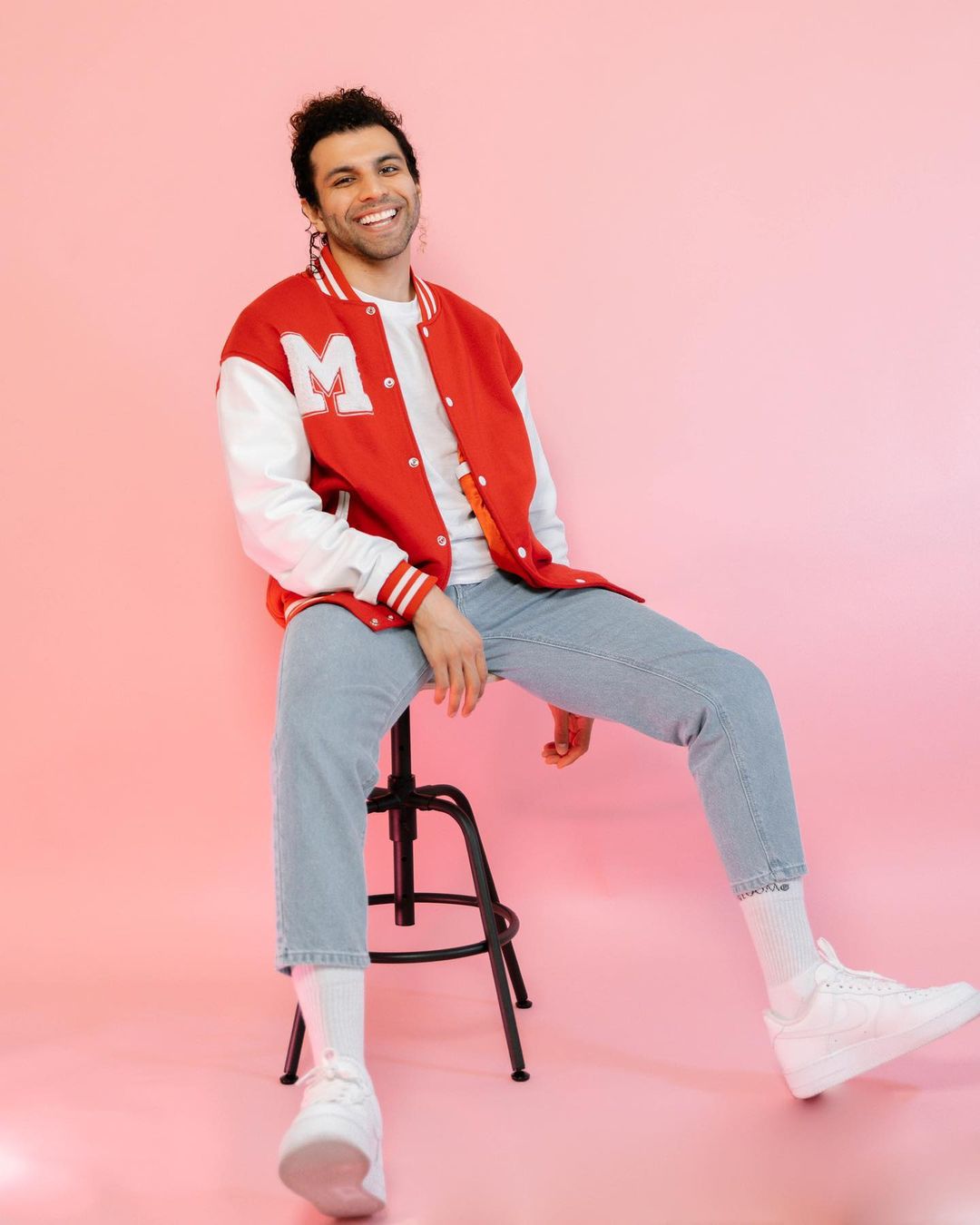 During quarantine, in July of 2020, Molham released the single he's most famous for, Khayali, which garnered over 1.5 million streams across streaming platforms in only a few months. Ever since, Molham's participated, through songwriting or singing, in the production of various ads, some of which included regional and global companies like Rani and PepsiCo.