Party Venue Guide to Sahel this Summer
From sunset to sunrise, here's the places that will probably be plastered over your feeds with fire emojis this Sahel season.
Sahel is one of Egypt's best kept secrets for tourists, the white sand and crystal blue waters are usually reserved for local trippers but for some reason, two months out of the year the Mediterranean hotspot turns into some sort of supercharged European party destination. A condensed Ibiza with organizers and venues competing to get the crowd's attention with bigger bookings and bigger productions each year - despite the scenic shores the general vibe for 50% of Sahel goers is rave - sleep - rave - repeat where the most sun seen is probably early hours of the morning as the headlining DJ reaches their peak. Below we've gathered a list of venues that will be fueling the nightlife in Sahel this Summer - many are bar/lounges operational during the day but with specific parties as part of their regular scheduling. We'll be updating this list as and when new parties and venues are announced so stay tuned.
AHM Sahel - Seashell Playa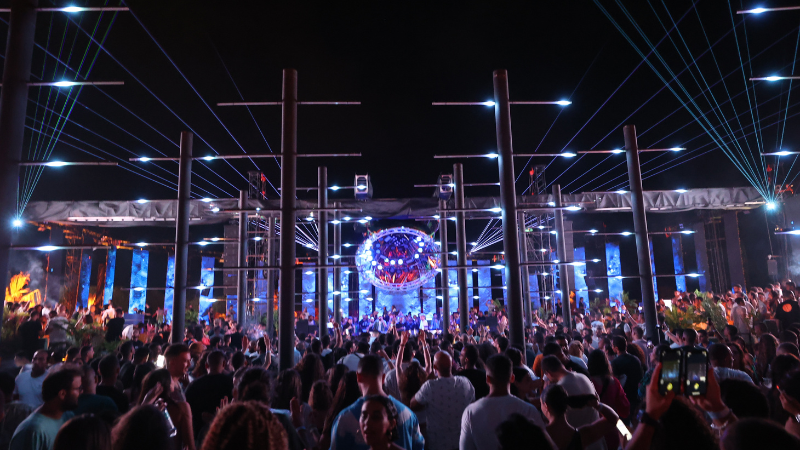 One of Beirut's most loved venues is arriving in Sahel. Developed by journeyed nightlife moguls The Factory People in collaboration with Venture Lifestyle AHM Sahel is set to be this season's go to clubbing experience with an out-of-this-world 6,000+ capacity venue and a schedule of eclectic experiences to suit everyone from techno headliners and pop nights to disco and Egyptian classics remixed. Keep an eye out for their guest-list only Reunion second room which will be featuring a line up of Egypt's best local talents as well as SceneNoise's own event series Icarus.
For Bookings: ticketegypt.com
Kiki's - Hacienda White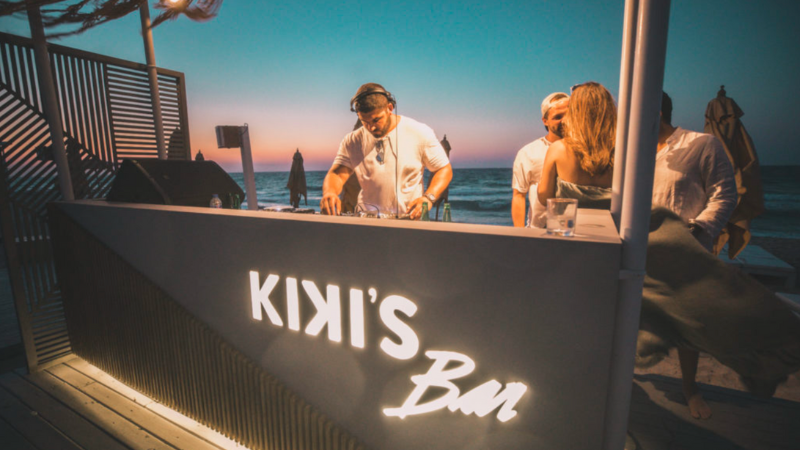 Created by renowned nightlife organizer Ahmed Ganzoury's GnK Group, Kiki's is probably Sahel's most well known party spot. Restaurant by day, packed club by night they've already announced a killer line up this season featuring the likes of Blondish, Adana Twins, Lee Burridge, Chaos in the CBD and more as well as Egypt's best local DJs.
For Bookings: kikisexperience.com/reservations
Pier 88 - Almaza Bay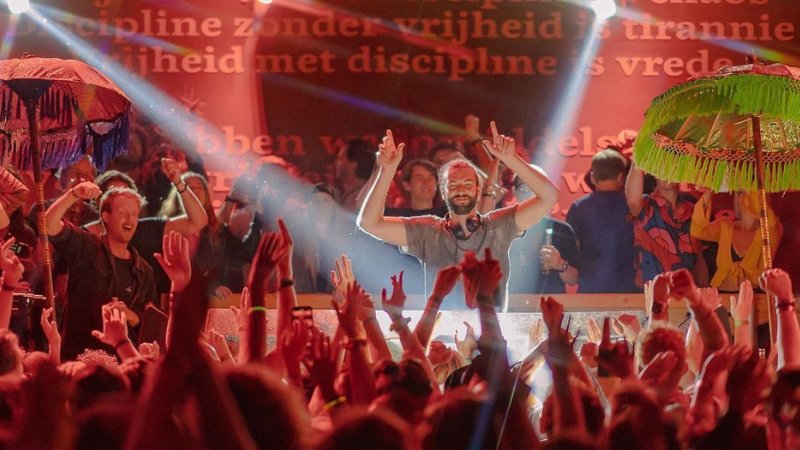 One of Egypt's swankiest venues will be in the lush Almaza Bay again this year and as always will definitely be putting on at least one or two massive parties each week featuring a mix of international headlines and local maestros. If you're the dinner and a dance kind of person, book a table, indulge in some of the best Italian this side of the Mediterranean has to offer, get off from your seat after a few drinks and join the dance floor.
For Bookings: +201274800022
Cassette - New Alamein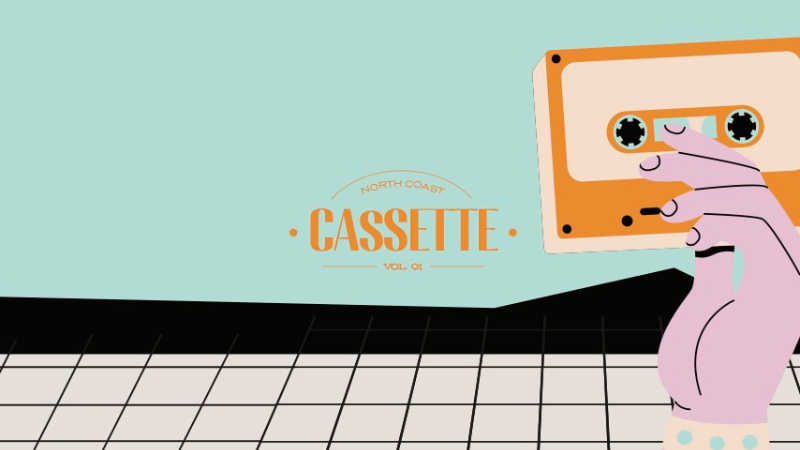 Organized by the same people who brought you Cairo's Plottwist nights, Cosiwan, Cassette is a brand spanking new rooftop bar at the seafront of North Square mall in New Alamein. Taking up to 800+ attendees and featuring floor to ceiling glass panels overlooking the sea, they plan to partner up this year with some of Cairo's favorite party promoters bringing in a host of local and international musical acts. On Friday's they'll also be hosting live versions of Huna Al Qahira, the hit live-stream series featuring the city's best selectors.
The Tap North - Almaza Bay
One of Cairo's most popular gastropubs, The Tap, is joining us on our yearly migrations to the North Coast, bringing a slew of nightlife parties to Almaza Bay. Situated right by the beach, whilst you can expect their iconic all-you-can-eat chicken wings every Sunday (obvi), Game Night and Karaoke Night alternating every Tuesdays, and the rest of the week packed with the country's best live performers and DJs as well as international acts.
For Bookings: DM facebook.com/thetap.co
Lucida - Hacienda Red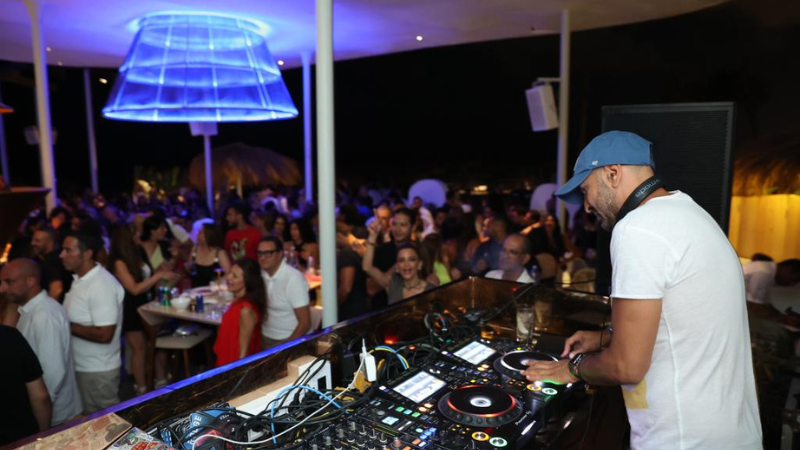 Whilst mainly focusing on their Mediterranean cuisine as a restaurant, this brand new Hacienda hot-spot will also regularly be hosting shindigs fueled by international acts.
For Bookings: +201271300003 / +201271300004
La Casa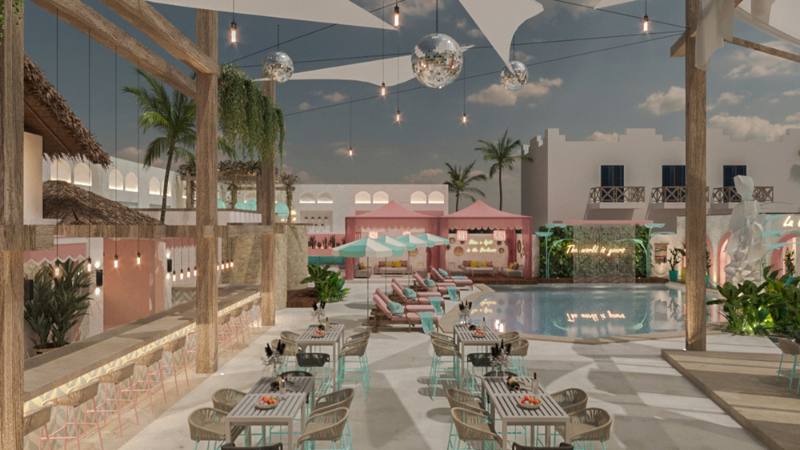 A latin-fusion joint with a penchant for parting expect a scattered line up of some of Egypt's favorite DJs and live performers.
For Bookings - lacasa.collardtickets.com