Singer/Songwriter Mougleta Releases Club Ballad 'Emotion'
Approach 'Emotion' by Mougleta with caution – this is a hit sure to be on heavy mental-repeat for days to come.
Moroccan, Berlin-based singer Mougleta first made her mark on the scene in 2019 with trap banger 'Hold My Cup'. The track amassed over 100,000 streams on Spotify alone. This is already impressive, but compare it to her current success with tracks going over 7 million streams, and you'll see that 'Hold My Cup' was truly just a humble beginning for the burgeoning artist.
With over a million listeners on Spotify, one can attribute Mougleta's growth to her uncanny ability to make a hit regardless of the genre she's tackling. We've seen Mougleta at her best on trap ('Hold My Cup'), 80's disco ('Heartbreak', 'Late in July') acoustic indie ('Sweet Lullaby'), soft rock ('Kings and Queens'), pop ('Bubblegum') – and the list goes on.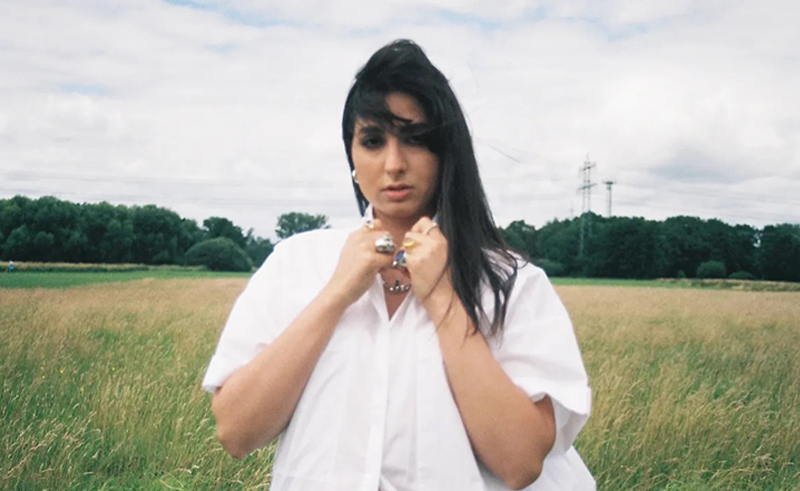 Now, she's blessing ears with her latest genre-adventure – electropop. Think of every uplifting club ballad you've heard, the kind that makes you feel alive in moments of pure ecstasy. What first comes to mind may be something like 'Don't You Worry Child' by Swedish House Mafia, or 'Wake Me Up' by the late and great Avicci. 'Emotion' by Mougleta is a track worthy of being added to that list.
Created in collaboration with Danish producer Dillistone, the track shows off Mougleta's powerful vocals and songwriting ability. The song is spacious at the start, with a steady kick and punch of synth chords that create a rising tension that makes the drop all the more delectable. One can picture listening to this song on blast at a beach festival. Mougleta's lyrics are brilliant – simple yet uplifting: "When I'm with you my heart is open/Feel my emotion."
In the second verse, we get a closer look at Mougleta's vocal range, getting some beautiful runs like on "Heaven is your touch/When I'm with you it's never enough/Hold on." Not one to keep fans waiting, the second verse is a short four bars before bringing it back to the hook that everyone's waiting for.
Under the YouTube video description, Dillistone himself shared how the song came about, and what it meant to the two artists: "Mougleta and I wrote this on a dark winter's night in Berlin, where we talked too much about what love is. We're two single twenty-somethings, so there were so many ways to interpret it, but no matter how we looked at [love], the feeling was universal – your heart being open and giving."
This collaboration between the two Europe-based hit-makers is certainly one for the books. After a series of strong singles by Mougleta, we're looking out for a full project from the talented artist (hopefully) soon.