Egyptian Creators Crafting Transcendental 3D Art
These Egyptian artists have managed to create brand-new realms with their creations, and they left us awestruck, wondering which parts might be real and which are completely manipulated.
3D art has a way of looking super real. The added dimension gives art pieces depth that draws us in for a truly immersive experience. These Egyptian artists have managed to create brand-new realms with their creations, and they left us awestruck, wondering which parts might be real and which are completely manipulated.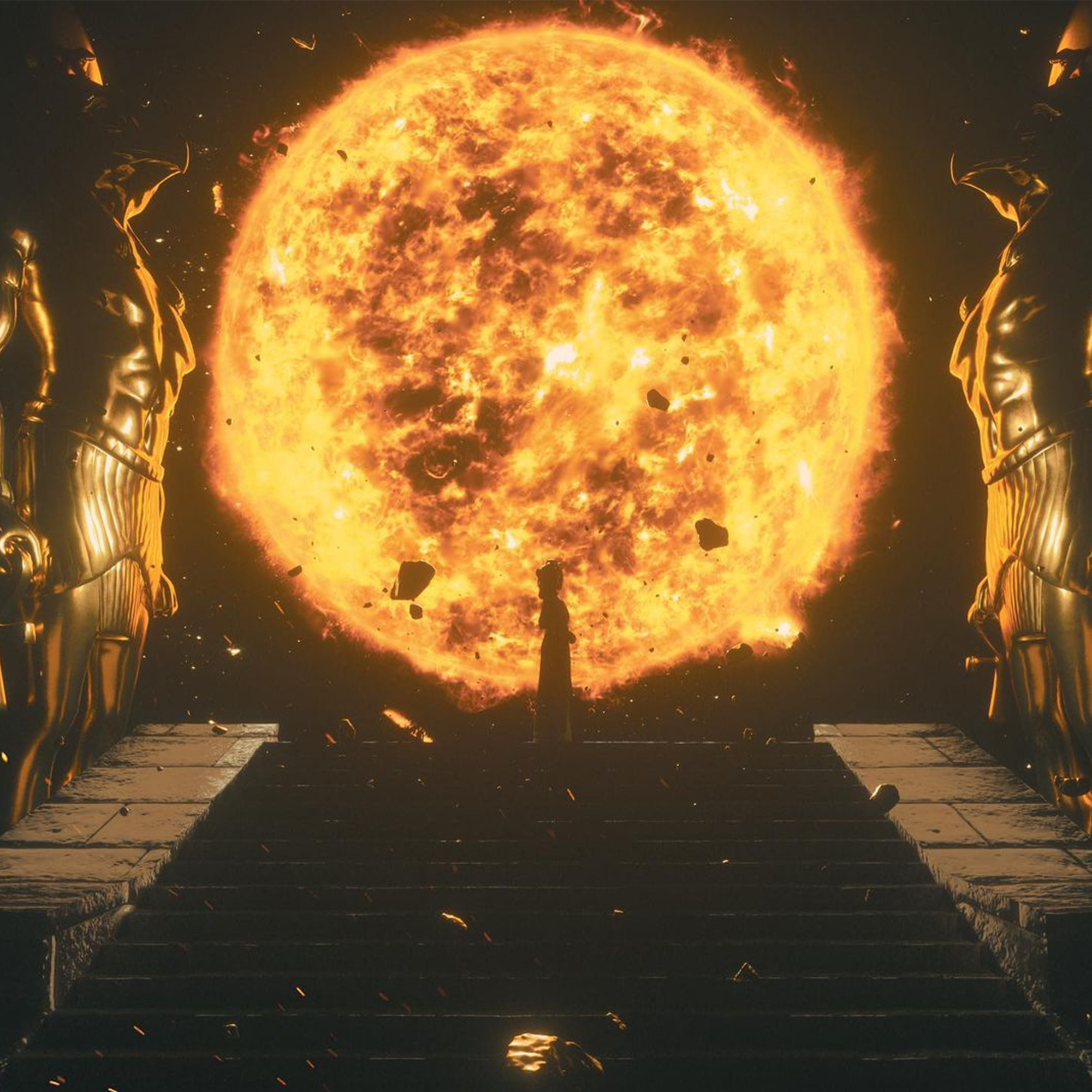 @rabbit.hole_renders
With an interesting blend of CGI & VFX, Rabbit Hole Renders' visuals are quite futuristic. The images mess with a world where dinosaurs roam free, and Saturn is bigger than the moon. Run by Youssef Gamal, one of his biggest highlights was doing a small animated music video for Netflix, along with two animated videos for Labrinth.
He usually uses a software called Cinema4D and a rendering engine called Octane to produce these Dystopian visuals, which remind us greatly of video games! "Everything inspires my visuals," Gamal told CairoScene. "It can be from a movie or a random picture over the internet, but I usually open Pinterest before working over any artwork and start scrolling through it for hours before I get started."
@oddbehaviour
This page is psychedelia turned to the max! Ehab Hassouna is inspired by ancient Egypt in his designs, which enables him to create a colourful world of imagery straight out of a trippy dream. Apart from creating insane visuals, he almost releases digital art print.
On notable work, Hassouna wrote on his Instagram about being approached by real estate company, Savills to create a series of artworks with a unique message about the growth and success of Egypt's real estate field. His dreamy creation featured key elements that Egypt is famous for including Kasr El Nile's lions, the North Coast's Al Alamein buildings, a felukah, and, last but not least, the Pyramids of Giza.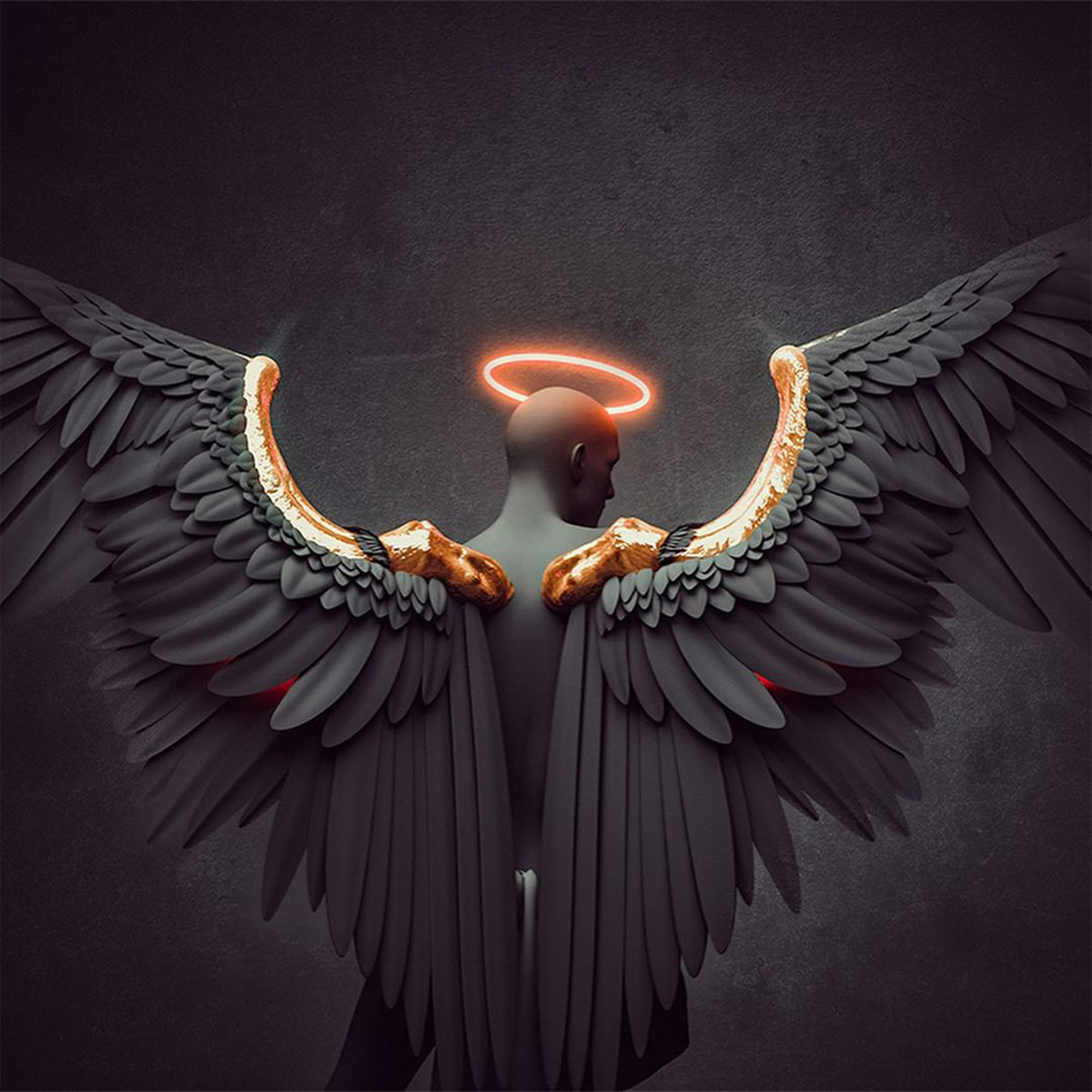 @hotamr
Amr Elshamy is an Egyptian award-winning Visual Artist, Photographer, and Filmmaker. His visuals look extremely realistic considering that they have been edited tremendously. A few of his images seem to be influenced by ancient Egypt, as he features the Great Pyramids, the Sphinx, Nefertiti, and the Key of Life in his creations.
@theshabana @alchem.studio
The design studio is run by Islam Shabana is more focused on manipulating water droplets. The effect he uses on liquid makes it look super real and silky smooth.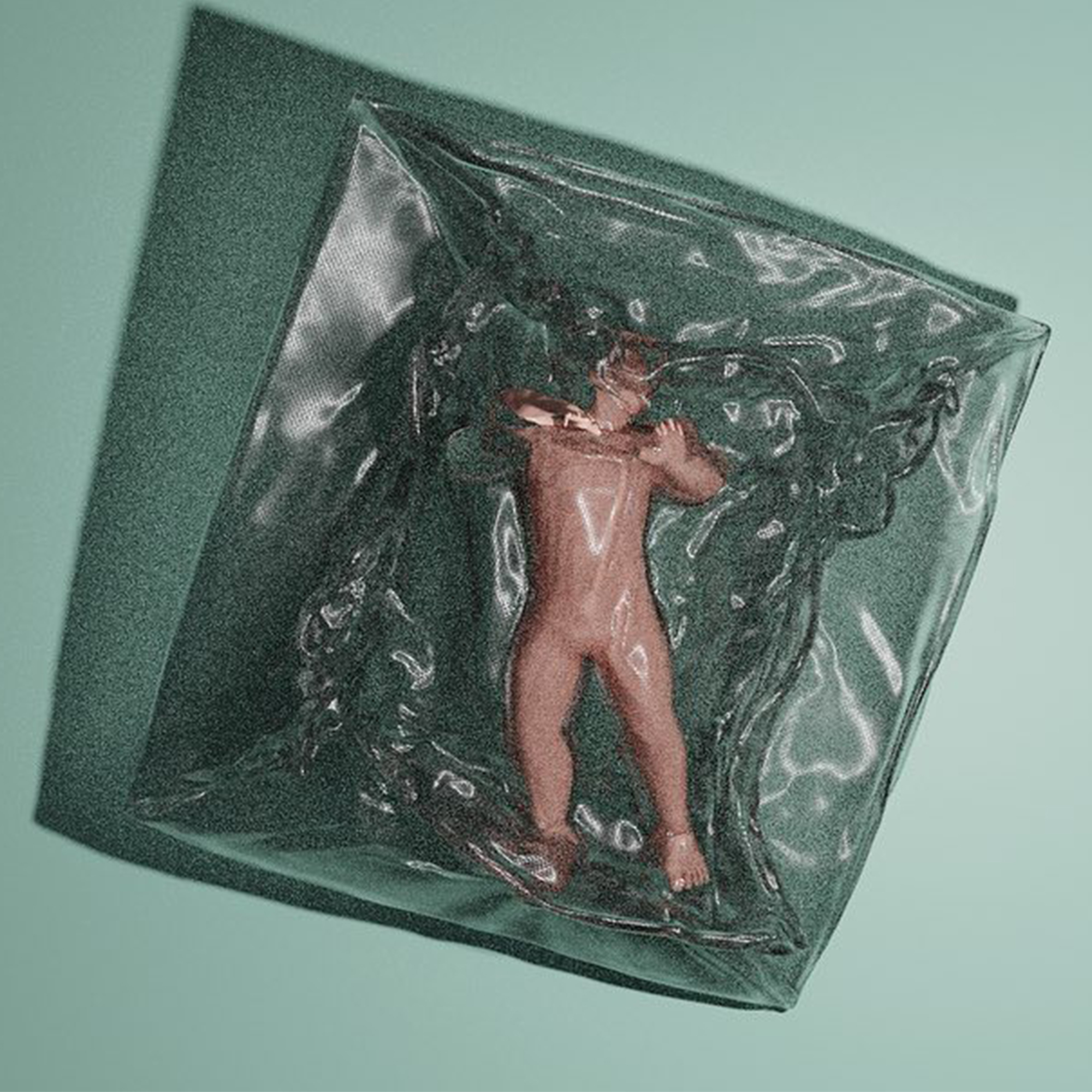 @omarshafiqsheb
Omar Shafik's designs focus on manipulating the human anatomy, which leaves room for people to interpret however they like. Shafik believes that the deformation of some natural objects is what makes his art stand out from the crowd, and he shares that he is usually inspired by nature. He created a couple of videos for Unty Designs that he holds dear, along with a music video for Cheb Jedid with Zeyna Salem and Omar Mobarak. He also created an intro text in 3D for Egyptian rapper, Abyusif, which he claims was one of the highlights of his career.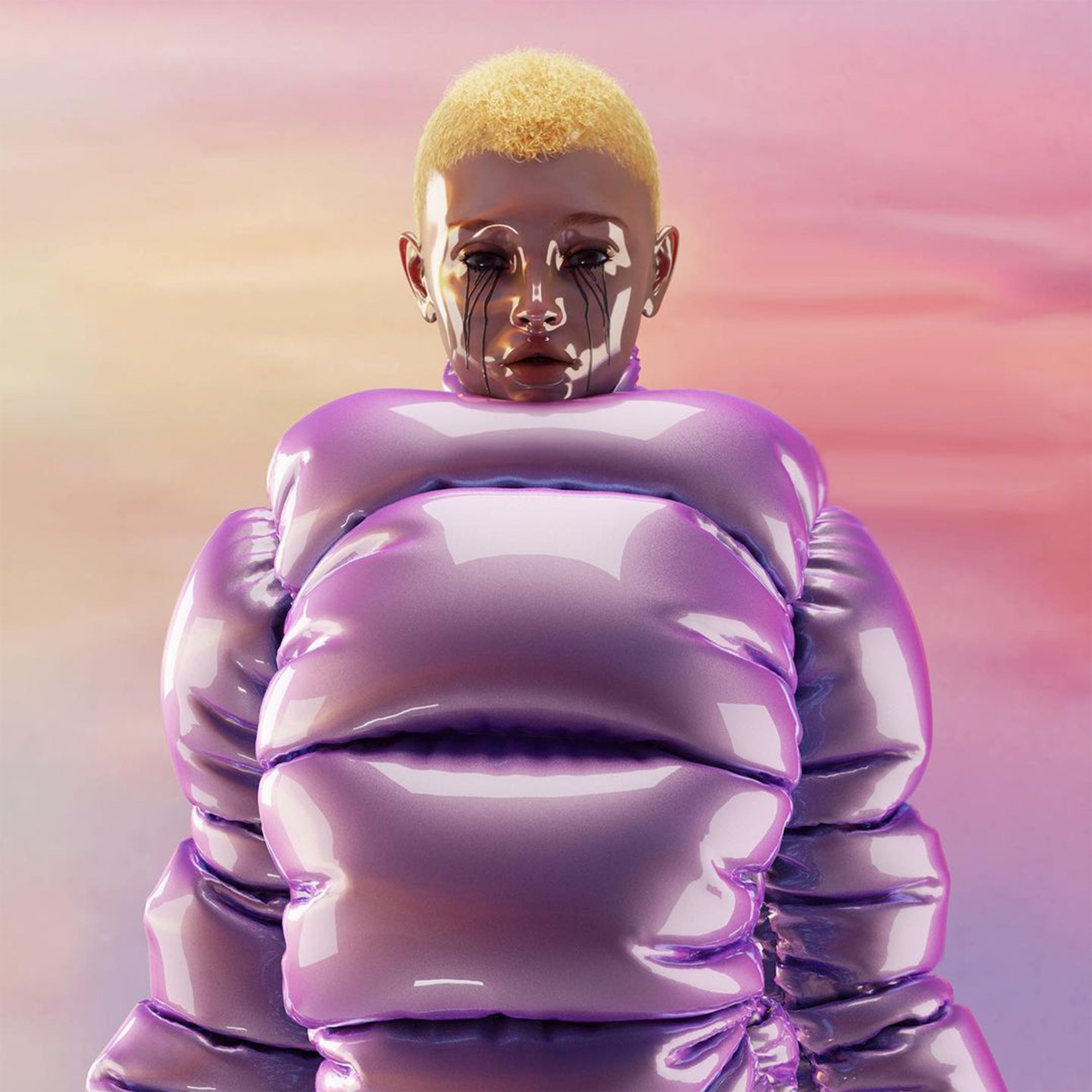 @beeple___2.0
Wagdy Darwish's designs look like hallucinations you see when you've gone too long without water, and they're intentionally done to provoke onlookers! A highlight in his career was when he created an artwork for Marwan Pablo and the impressions boomed to 40,000. This tremendous growth had Wagdy rethinking his ethos, only to finally settle on creating art that moves him without following a trend or thinking too much about what the viewer will think.
@honeybadger__fx
Based in Alexandria, Omar Sherif's enthusiasm for ancient Egypt has him doing various designs of Nefertiti that feature smoke, liquid, and parachute-like bubbles. He usually tries to combine things he sees on the street or at a museum, which are probably related to Egypt. "I once combined a Picasso painting with Nefertiti, and it turned out to be one of my favourite artworks," shared Sherif.
@hazem_the.architect_talaat
Hazem Talaat seems to be more into fashion. He creates multidimensional designs for t-shirts, shoes, hoodies, and credits Virgil Abloh as the main inspiration behind his work. Talaat's architectural background enabled him to bring his visuals to life using Photoshop, all with a measure of realism. He enjoys mixing between 2D, 3D, and 2.5D, which is aided by his natural understanding of dimensions, textures, and light.
"I get inspired by disfigured, futuristic, realistic, industrial, brutal and gritty energy, aesthetically and also topic wise," shared Talaat. "While on art direction and graphic design level, I have been also very proud to work for big names in hip hop and music industry like Ty Dolla Sign and Playboi Carti. But in 2020 working with my fav hip hop group Griselda from Buffalo, New York. And to see my album cover that I designed for Conway the Machine on billboards all over the USA and especially in Time Square was pure joy to me."
@meemgeem_
Meemgeem is all about repetition. He takes one design, then repeats it with different numbers and letters. He also seems to be a big fan of designs that carry alphabetical letters, which he manipulates in a way that makes them look quite realistic. After one glance, you can hardly tell it was all created on his computer!
@m0.studio
Mo's designs feature a few that seem softer than satin! Mo claims that he does not take his art too seriously, and focuses more on the aesthetic without a deep hidden meaning. "I can be inspired by truly anything, a beautiful flower I laid my eyes on or a funny-looking falafel ball," shared Mo. "It could be a face I've seen or a word someone had told me. Luckily, my imagination never struggles with inspiration." He also finds being approached by students to answer questions about their assignment quite wholesome and motivating.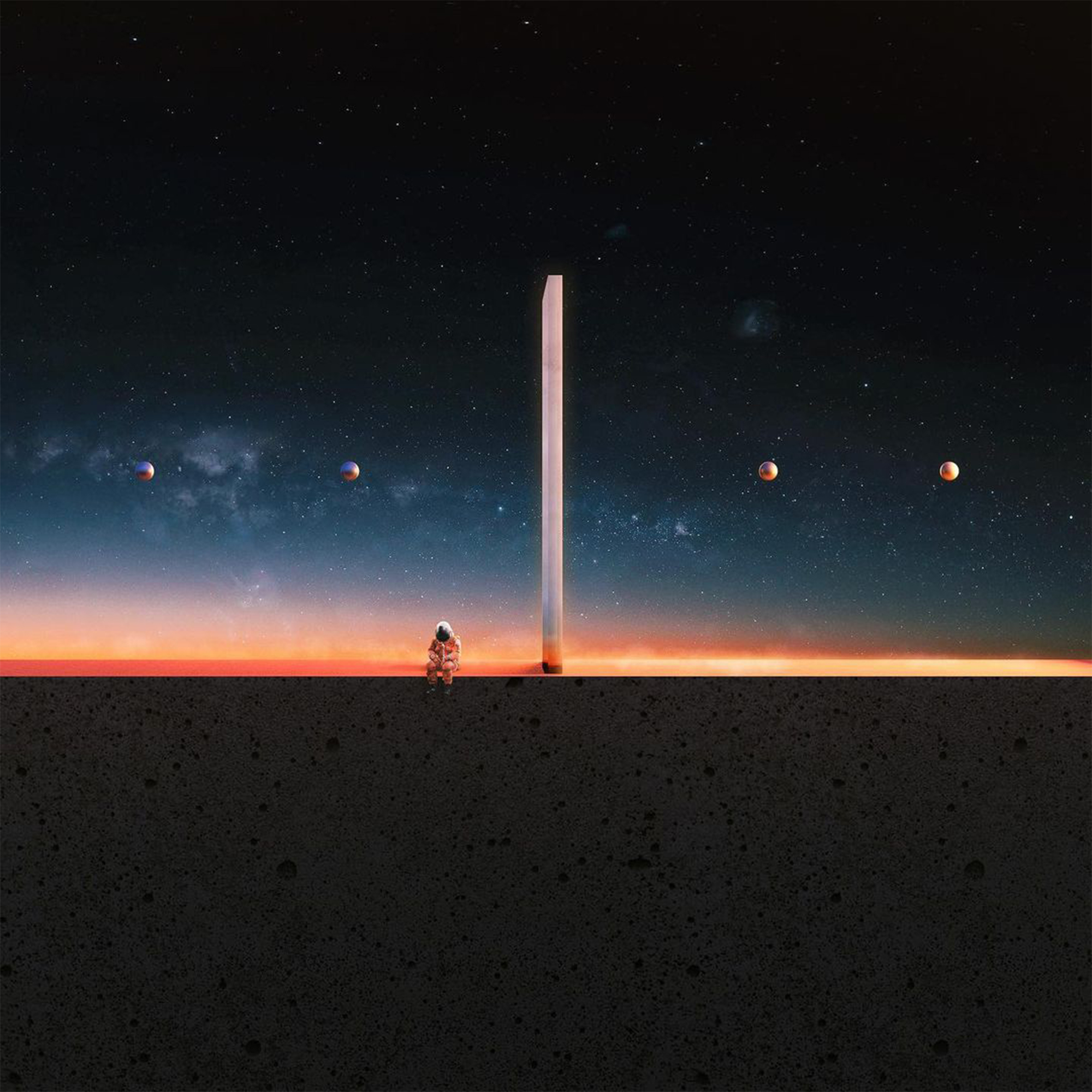 @hanijamalart
Most of the visuals look like they were set on a different planet, where gravity does not exist and UFOs roam freely. "I've had the pleasure to work with Egyptian pop stars like Mohamed Hamaki and Mohamed El Sharnoubi," shared Jamal. "Also worked on lots of EDM related projects for labels like FSOE, Armada and Anjunabeats."
When it comes to inspiration, Jamal credits the music he listens to for providing him with a thread of artistic ideas to create. After gathering different material and images, he creates a rough sketch before hopping onto Photoshop and Blender to create the final look.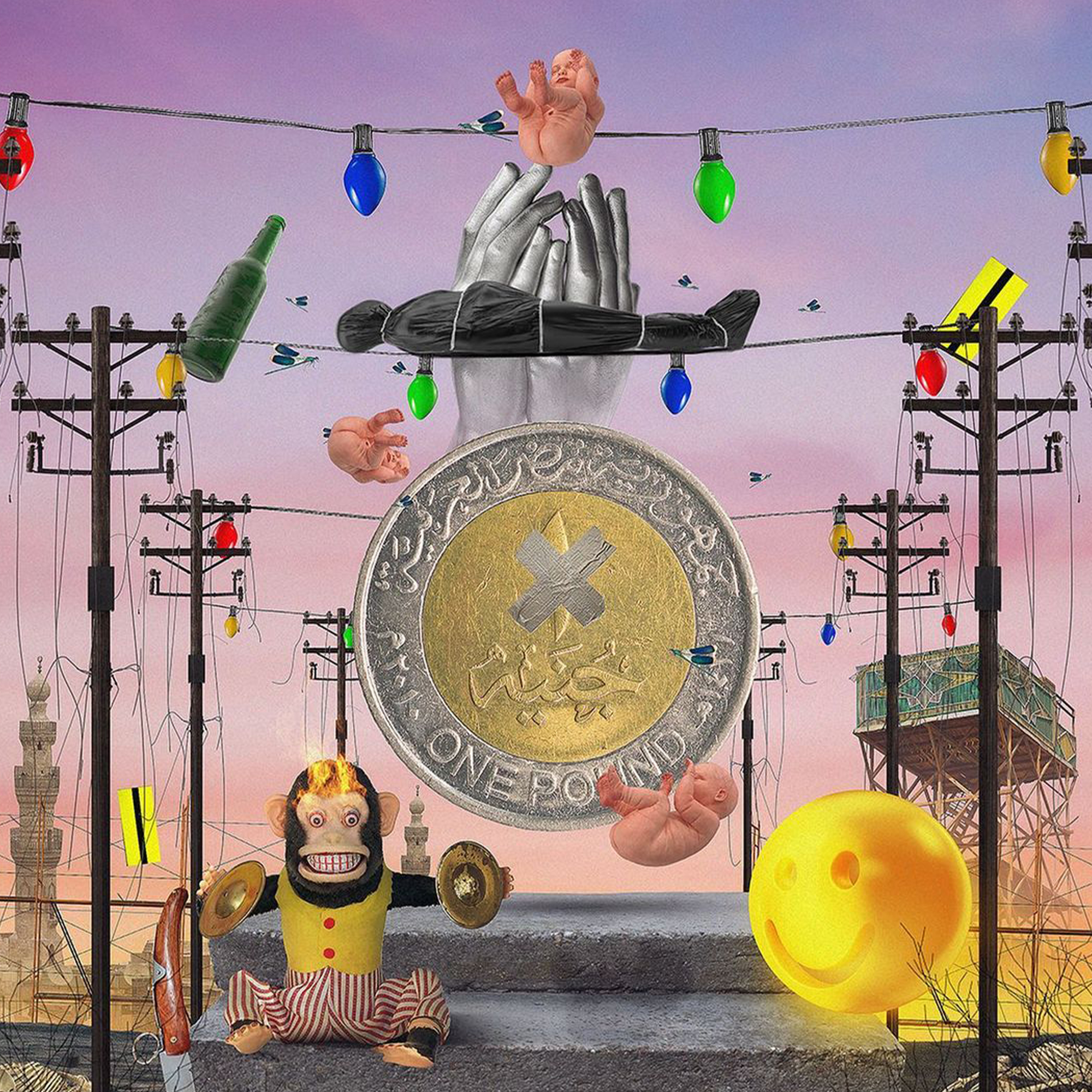 @3abdo.h
Abdo Hassan tends to visualise his dreams, then he uses technology to execute the visuals he had collected from what he sees every day. "Everyday, I take the same route to get to my work. It takes two hours, same crowded streets, but there are new details I look at, I see new people," shared Abdo. His pride and joy was when he created visuals for a hotel in Las Vegas, and the huge screens lit up with his visuals displayed on them!
@elsadekomar
Omar El Sadek is a Cairo-based artist and also a resident at Ma3azef radio, who approaches 3D art with quite an abstract perspective. He blends different worlds together to create the final artistic outcome that is usually a distorted shape of a face.
@wess.hani
Originally a music producer, Wess Hani started learning 3D animation during the pandemic to create visuals for his music, then he really got into it. He mainly works with trap and dubstep artists from the United States and Germany, and he's also dabbling with the world of NFT. Wess finds himself inspired by artists like @eduord_ov and @neoliptus, along with Sci-Fi and apocalyptic themes.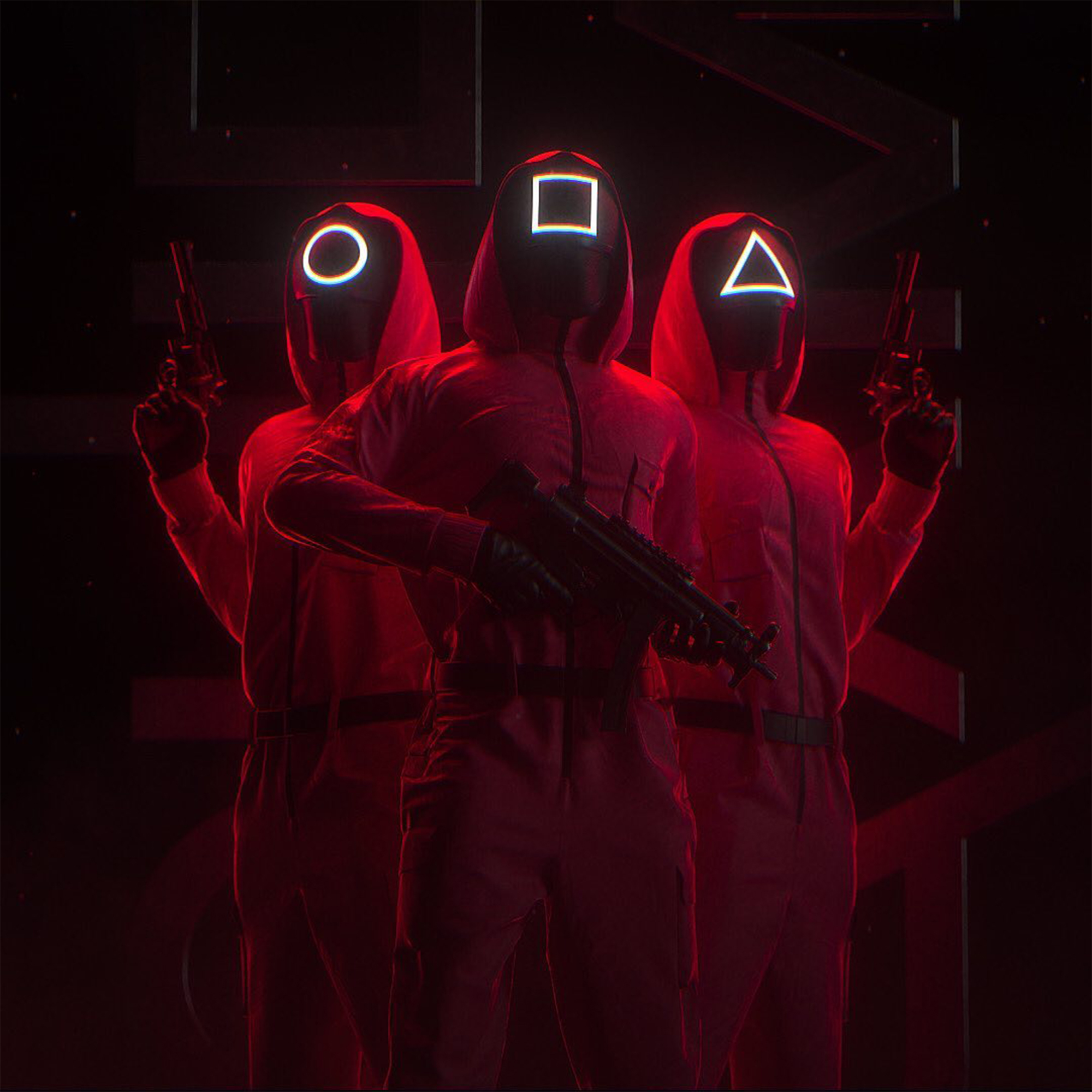 @moomraan
Mohammed Omran is on a whole different level! His designs are very realistic, especially the fanart creation he made for Squid Game, 'Squid Dance'. He also dressed up Mo Salah in Greek clothing and it's epic. He's worked with over 30 music producers and the likes of Avicii, Gryffin, Universal Music Group, and Proximity. Although he switched careers from engineering to graphic and motion design 12 years ago, Mohammed credits his architectural background for being the reason behind his art maintaining a unique twist.
@osamaelrefaei
Who knew Egypt's alleys would feature Tokyo-like fluorescent lights? Artist Osama El Refaei blended both worlds together and the results were fascinating! He also steps away from his programs and sketches 3D pencil work that looks incredibly detailed.