Byzantine-Era Antiques Found Beneath Demolished Tawfiq Andraos Palace
After the demolition of the Tawfiq Andraos Palace in Luxor, an Egyptian archaeological mission uncovered several antiques beneath the site, hinting at the remains of an ancient Roman temple.
An Egyptian archaeological mission has discovered a number of amphoras and lamps from the Byzantine era under the site of the Tawfiq Andraos Palace in Luxor, which was demolished earlier this August. Shortly after the high-profile demolition, the Ministry of Tourism and Antiquities announced that they uncovered clues that an ancient Roman temple was located beneath the palace.
So far, the archaeological mission has also uncovered a collection of bronze Roman coins, the remains of a Roman wall, and several icons spanning different eras.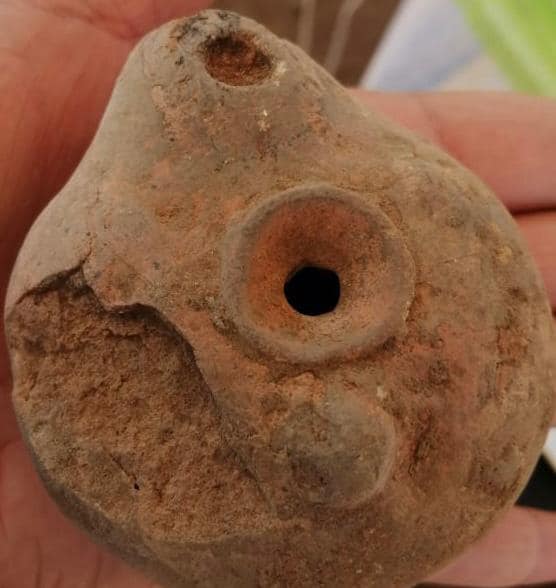 The Andraos Palace was constructed in 1897, and belonged to the family and descendants of Tawfiq Andraos Pasha, a prominent figure in Luxor and the MP of the nationalist Wafd Party during the early 20th century. It was originally built for its view of the Theban Necropolis across the Nile. The palace was abandoned in 2013, when the remains of Tawfiq's two daughters were found inside.
The decision to demolish the palace was made by an engineering committee within the Supreme Council of Antiquities, who determined that the palace's cracked walls affected its structural integrity, making it an irreparable hazard to passersby, tourists, and the nearby Luxor Temple.