Exclusive Sneak Peek From Centennial Celebration of King Tut Discovery
An exploration of the Howard Carter home, a time capsule preserved by the ARCE, 100 years after the discovery of King Tut's tomb.
Exactly 100 years after British Egyptologist Howard Carter shook the world by discovering the burial tomb and treasures of King Tutankhamun, Cairo Scene joined dignitaries and Egyptologists from around the world for the centennial celebration and official opening of the Howard Carter House in the Valley of the Kings in Luxor.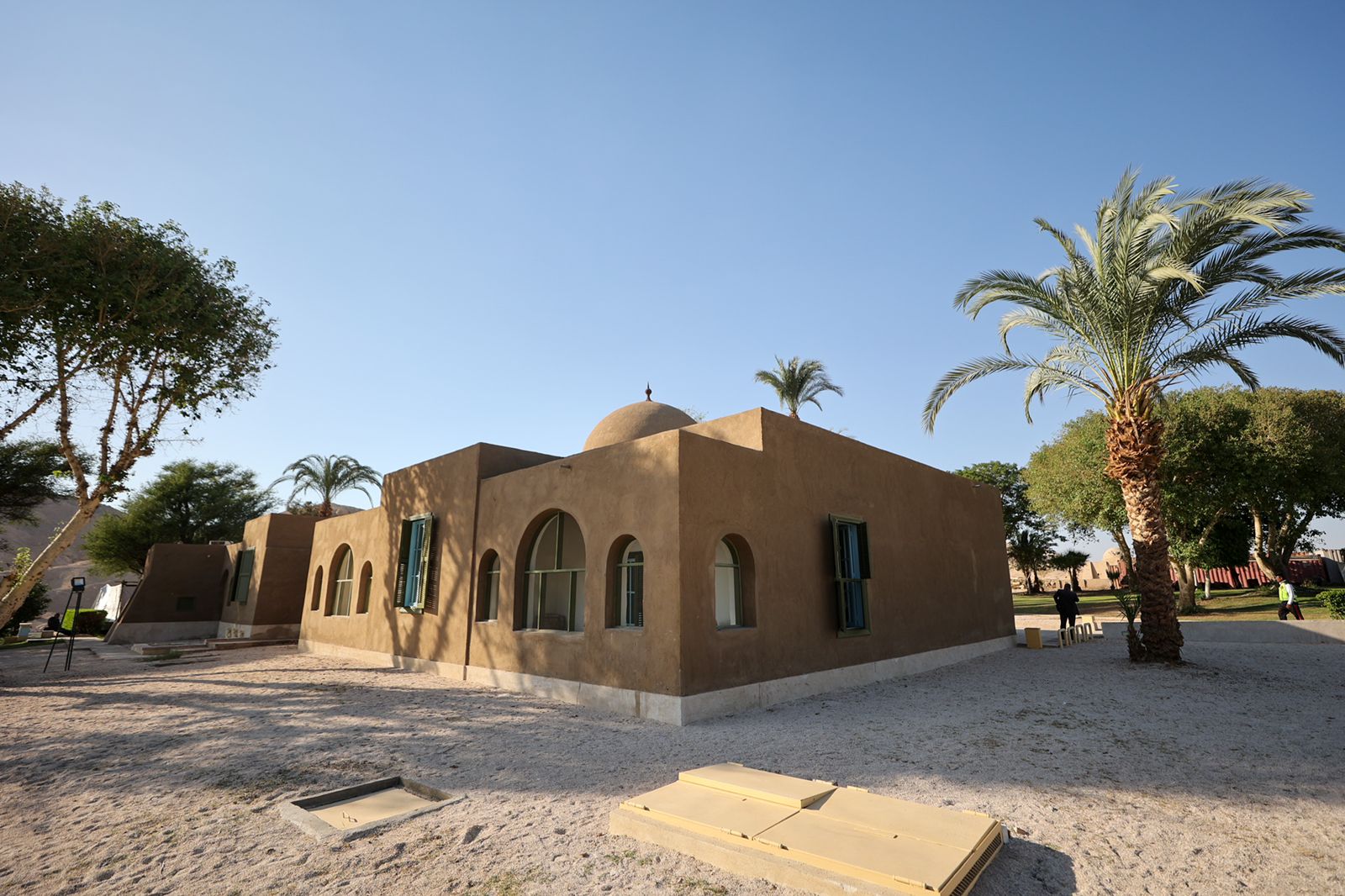 In recent years there has of course been a necessary revisiting of the truths of this discovery, including the long overdue accrediting of the Egyptians who worked with Carter and indeed the sadly unnamed laborer who initially stumbled on the treasures. Yet the home in which Carter lived and worked naturally remains of historic interest.
Resting at the foot of the valley, neighbouring an exact replica of the illustrious tomb, the Howard Carter House was restored by the American Research Centre in Egypt (ARCE), who not only conserved its original state by saving it from structural damage, but also enhanced its user experience by updating information boards and reorienting its vintage furniture to host teaching spaces, allowing the house to play a significant role in supporting early education.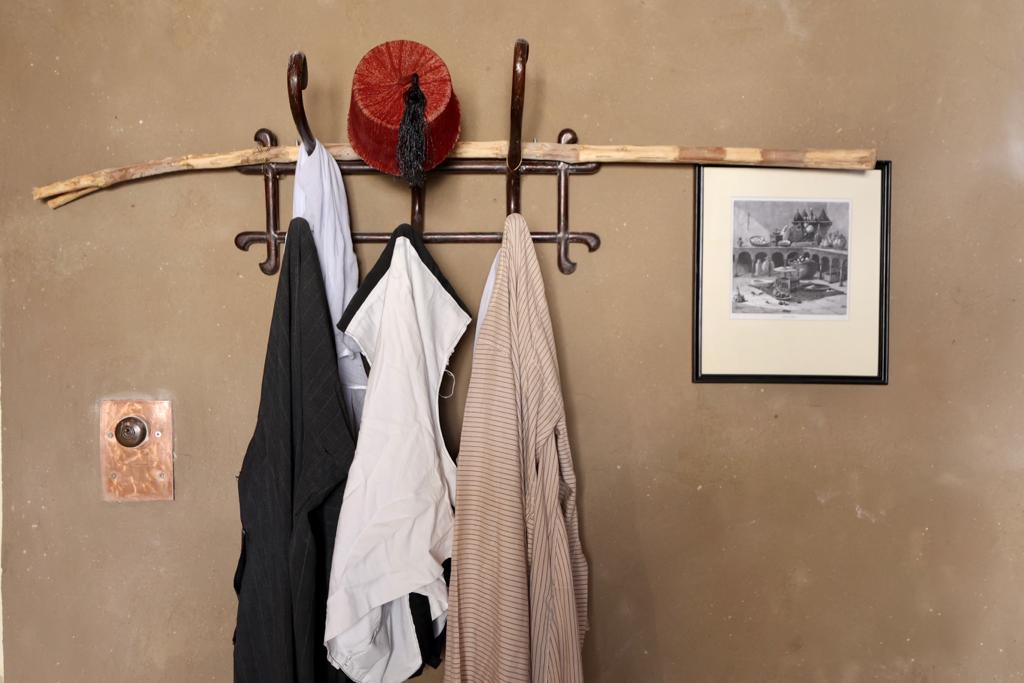 Entering the archeologist's private residence feels like stepping into a time capsule modelling after Nubian architecture. The foyer displays Carter's possessions, leading up to a grand dome that centres the house with his office and rooms all open to one another. Relics of the past decorate the spaces, with tools used to dust off and carve out the historic moment displayed alongside photographs and portraits documenting his life, taste for art and the moments that led us to his team's discovery of King Tut's illustrious tomb.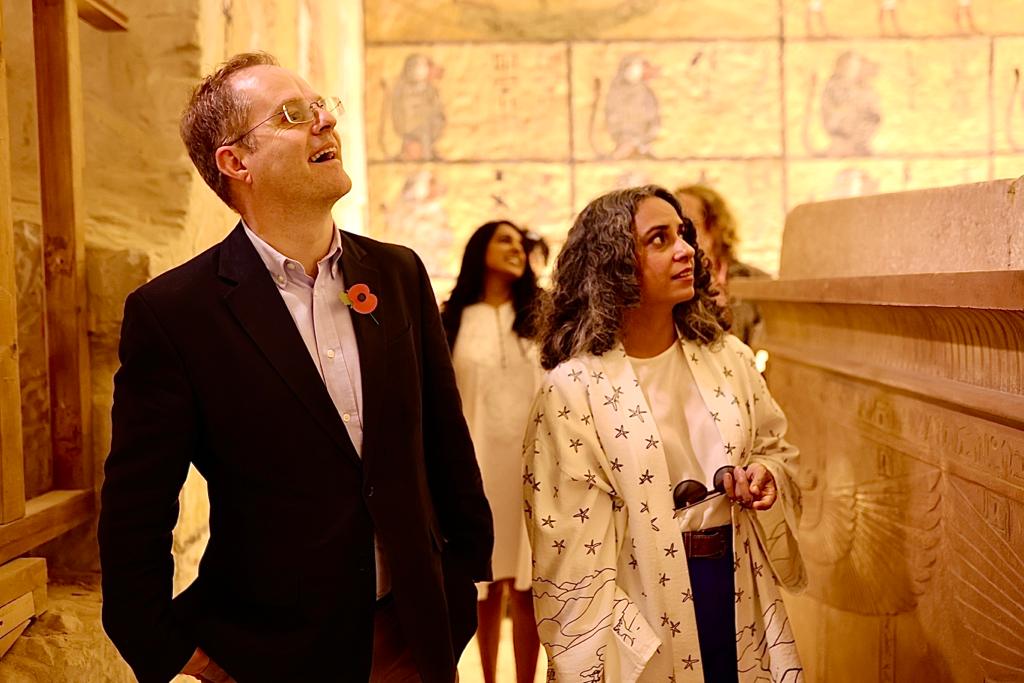 While there's much to say about the countless treasures found in its opulent interior, local guides present at the exact replica of the Tomb of Tutankhamun today opted instead to regale us with tales of the legendary Boy King.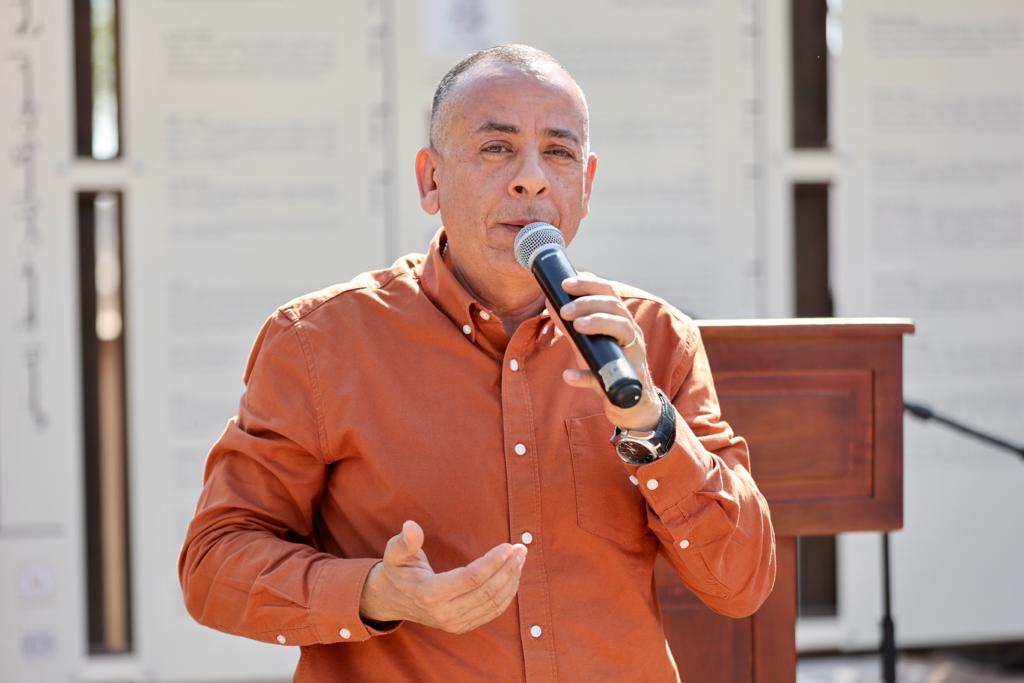 Eloquent speeches by Gareth Bayley OBE, the British ambassador to Egypt, and Daniel Rubenstein, his American counterpart, stressed on the universal fascination of Ancient Egypt while Dr. Mustafa El Waziri, the secretary-general of the Supreme Council of Antiquities highlighted the necessary return of stolen Egyptian treasures, referring to the example the Metropolitan Museum of Art set it returned artefacts in 2018.