Tacos With a Side of Feteer at Heliopolis' Pablo & Abdo
Tacos! Feteer! Mombar Pops! Chips & Salsa! No, we're not having an identity crisis, but we cannot say the same for the Pablo & Abdo menu.
This is Scene Eats correspondent Fatafeet El-Share' reporting live from the verdant boulevards of Heliopolis with spicy news. Having spent the last couple of weeks traversing the dangers of Downtown Cairo's dankest alleyways, testing out the various concoctions being sold in the (far too) many arabeyat, Heliopolis' familiar taste palette flung me back to familiar settings.
This investigation began when my TikTok FYP seemed to turn into a blue and purple neon grid seemingly overnight, with every foodie posting aggressively about a new joint called 'Pablo & Abdo'. Not to be outdone, I reached out to our content team and arranged an investigative expedition (a field trip) to uncover the mysteries of the fluorescent eatery.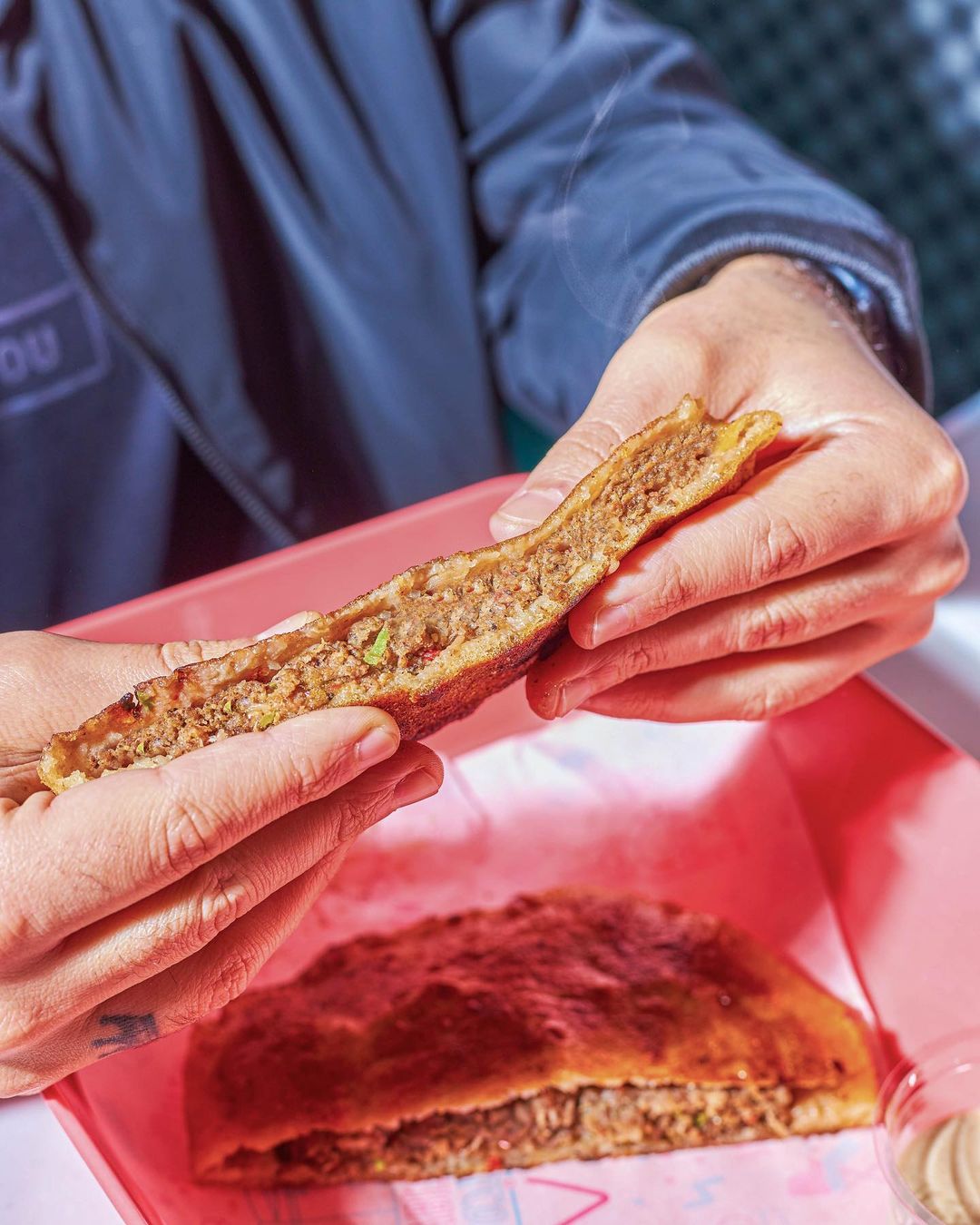 Upon walking into Pablo & Abdo (which is a shady enough name considering the only Pablo and Abdo I can think of are Pablo Escobar and Abdo Mota) we were transported to a vibrant world of colour and flavour. Don't let the GTA-esque exteriors fool you, the diner's walls were adorned with bright, graffiti-style neon installations that brought to mind the bustling streets of Mexico City as the smells of spices and freshly-made tortillas wafted through the air.
Pablo & Abdo's menu is a delightful fusion of Mexican and Egyptian cuisine, with unexpected combinations that tantalised my taste buds and had my content-creating partner enthralled (but that's not saying much because the intense relationship between men and food has been laid out on 4,000-year-old temple walls). We started off with a platter of tacos, which were stuffed with juicy minced meat and a creamy guac, then followed it up with mombar pops (yes, that's exactly what you think it is), and finally a perfectly crispy-on-the-outside-buttery-on-the-inside feteera with a side of thick molasses.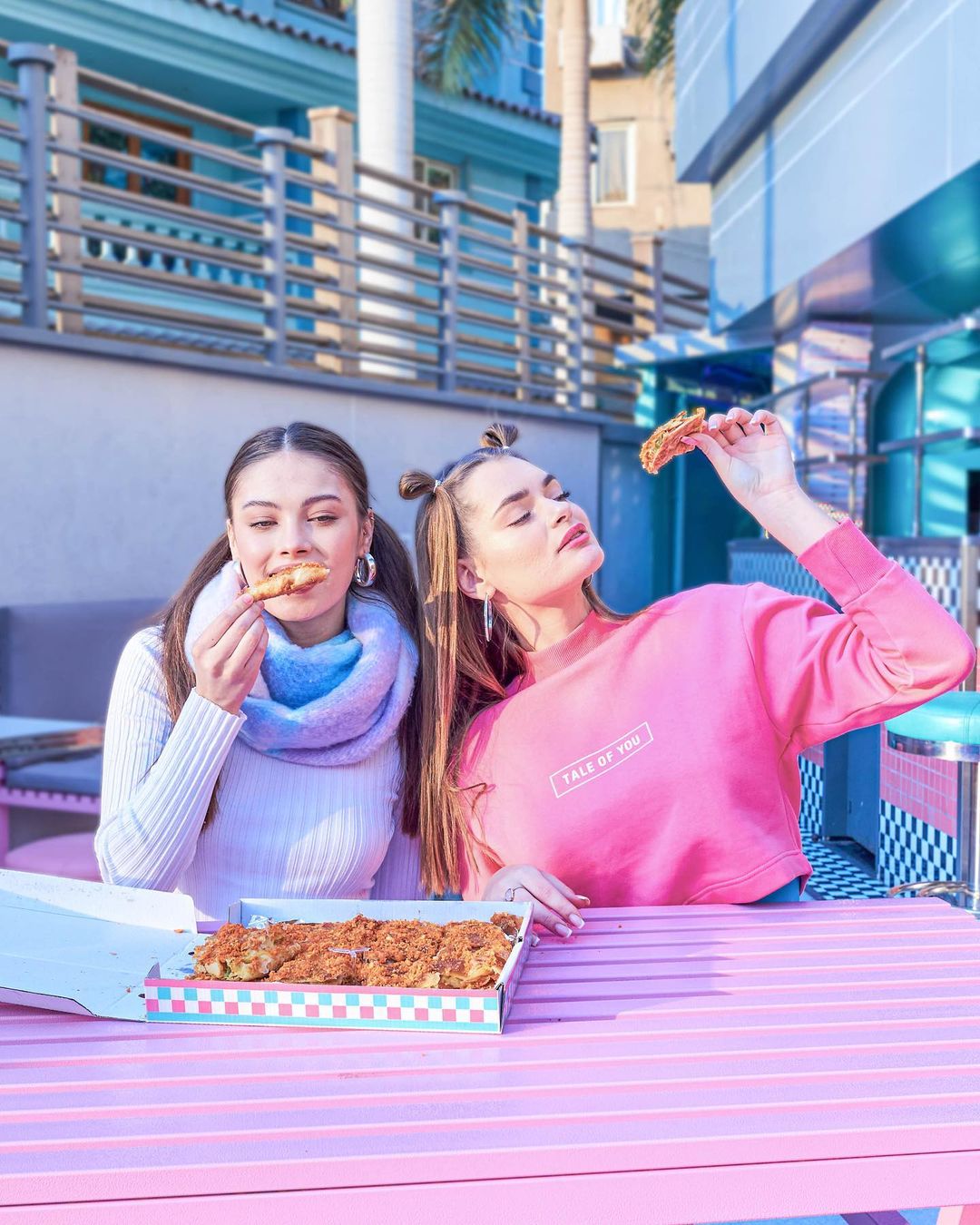 We went back for seconds and thirds and by the time we realised there was a decadent sakalans feteera we could've tried, our eyes were half-lidded in pleasure and our bellies far too full.
Pleasantly surprised,
Fatafeet El-Share'