Syrian Cassette Archives: The Platform Reviving Historic Syrian Music
We dug through the archives of the Syrian Cassette Archives, and selected five different tapes of five different genres.
A couple of years ago, Mark Gergis slowly began launching the Syrian Cassette Archives. Back then it looked like a very interesting and promising project, possibly making a whole lost era of local and regional Syrian cassette music available to a much wider audience and a new generation of listeners. Since then the project has garnered quite some attention ranging from different media platforms worldwide and musicians to the Syrian diaspora and their kids, many of whom are now living very different lives in foreign countries. Earlier this year, the project landed another landmark with their brand new interactive and, should we say, very impressive website.
Mark Gergis is an American musician, audio producer and music collector of Iraqi-Syrian heritage, who in the late 1990's started traveling to Syria, adding fuel to an already strong passion for Arab music. Through many recurring trips to Syria from then and until the outbreak of the war in 2011, Mark built a substantial collection of some 500 Cassette tapes, which during these years still had a large market in the region, due its low price and easy recording process. As a foreigner coming into a somewhat foreign country and culture, Mark Gergis also built a kind odd collection and not necessarily one that the Syrians and the owners of the recordshops he frequented when there, would agree on. He never had any formal schooling in what was 'good' musical artistry or 'high culture', which often led him to coming back from record shops with two different type of tapes, one that the owner thought he should buy, and one he himself had found out about, by means of listening to local radio shows and recording them.
The outbreak of the war in 2011 eventually ended being the catalyst that started the Syrian Cassette Archives project. While the war grew uglier with each year, Gergis saw himself on the sideline, all while the mainstream western media kept twisting the narrative of Syria and the war, resulting in people in the meantime just seing war and terror and forgetting the beauty and multi-cultural face of pre-war Syria. Because of this Mark Gergis decided to do what he could to change this in whatever way he was able to, in his case through spreading the multi-faceted musical culture of the Syria that he knew.
This project indeed deserves all the hype and publicity it can get, and it has therefore been an utmost pleasure for us, here on scene noise, to dig through what is until now available of the archive and make a small selection for you, representing five main genres of the archive.
Dabke
This wedding and party genre originates from the levantine folk dance of the same name and is a genre that people either openly or secretly loves, and a genre where even the most uptight businessmen are gonna show off otherwise unseen dance moves. This tape is a compilation from 2002 and also features a back then pretty unknown, but now world famous Omar Soleyman. Back in the day when this tape was released, Dabke musicians used cassette tapes as a type of business card, writing their telephone number on the back, and releasing up to twenty tapes a year to keep the hype going.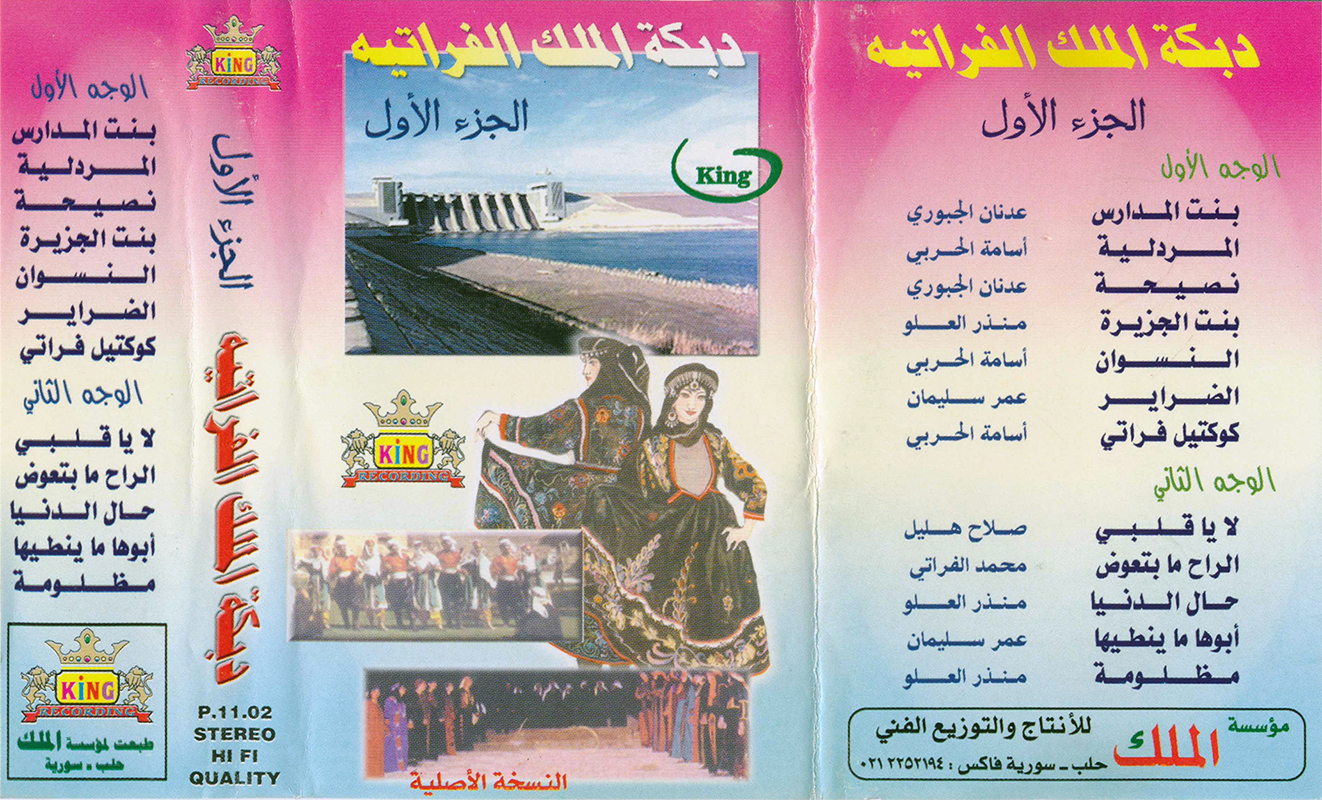 Attaba
The attaba genre is another popular wedding genre with roots in traditional bedouin music, this specific tape is by Hasan Abdo & Fariha al Abdallah who are of Syrian and Iraqi origin respectively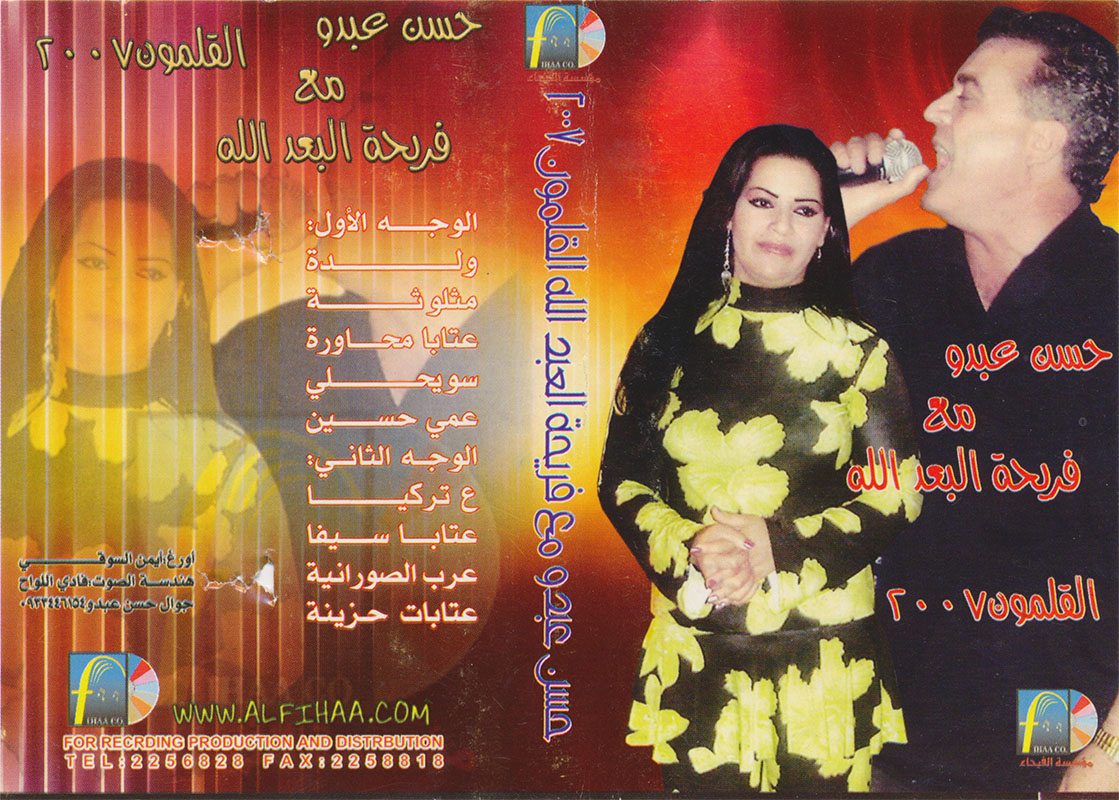 Mijwiz
This levantine genre originates from the bamboo flute of the same name. The tape 'Layali Al Reef" (Rural Nigths) is from 2008 is by Ahmad al Kossem and was recorded in the town of Daraa in Southwest Syria.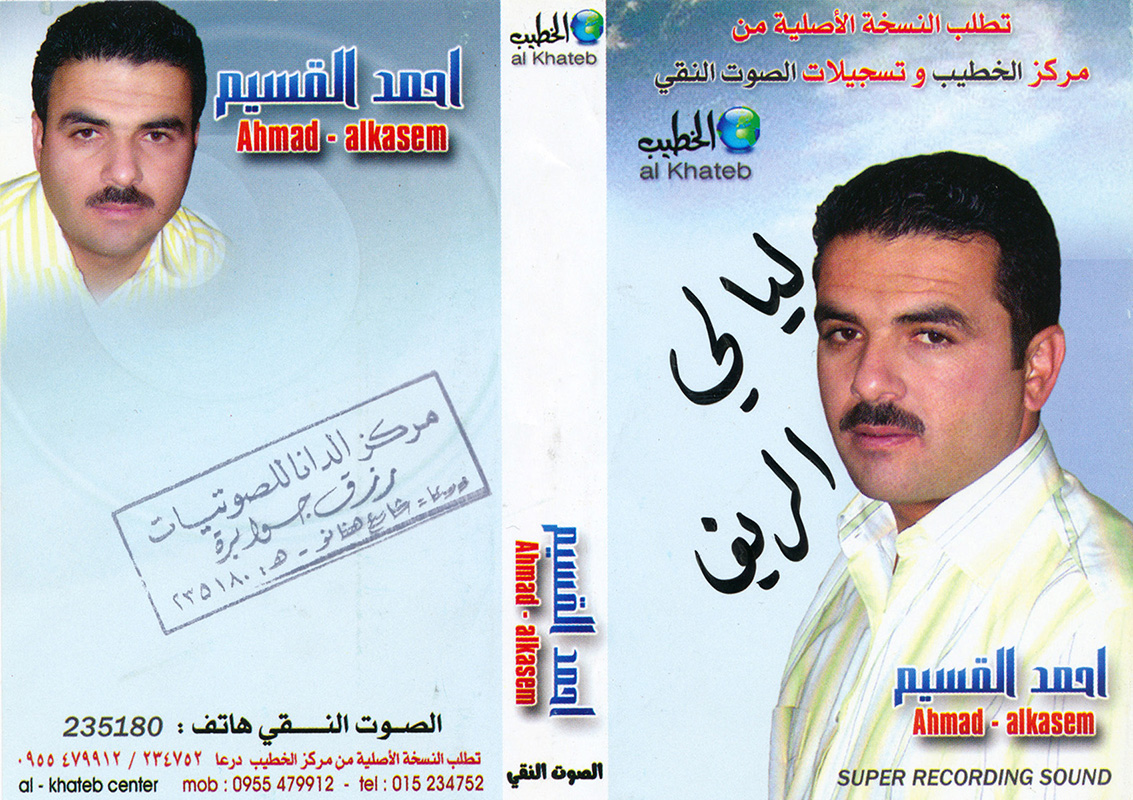 Pop
This rare recording features a baby-faced George Wassouf and a rare studio recording of the album and is as far as we know not to be found anywhere else on the internet.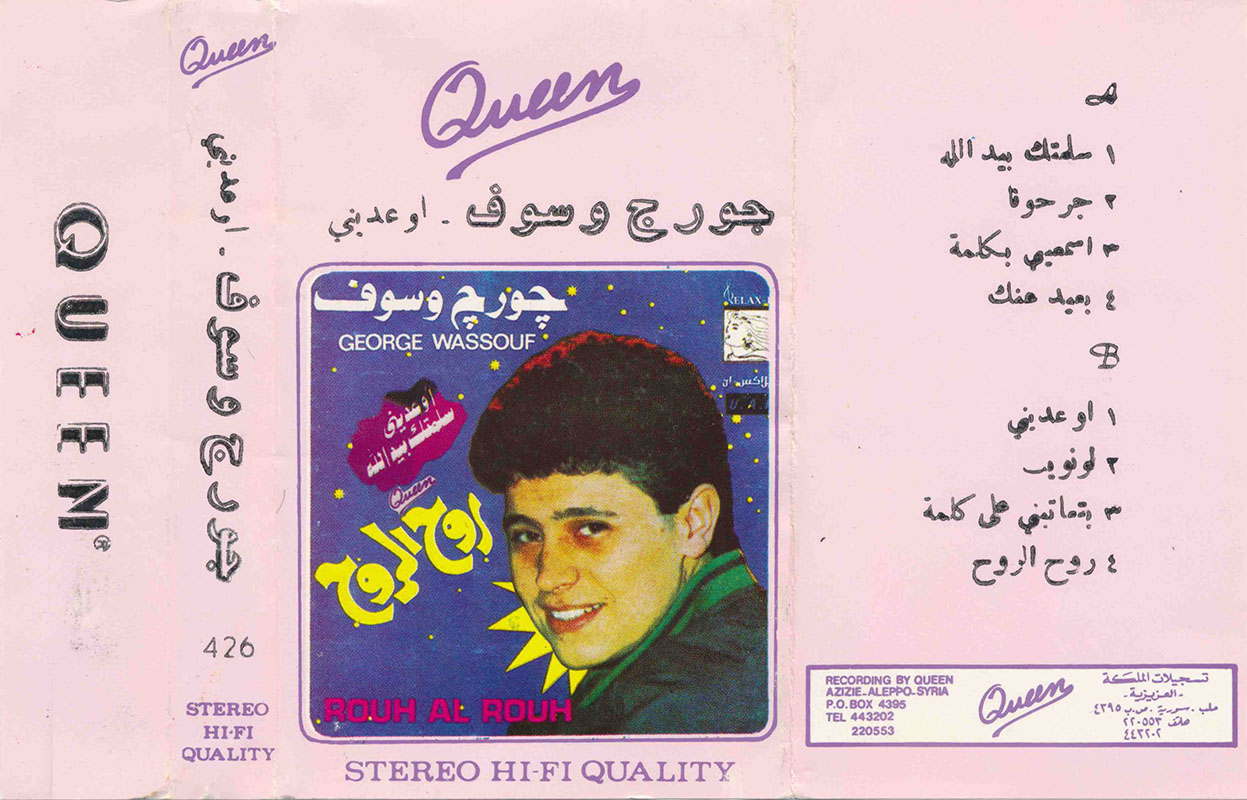 Folk
This 10-track tape from 1993 is by the Syrian singer Juliana Jendo and features variations of folk music combined with pop, dabke and shaabi and was recorded between Australia, Sweden and Syria